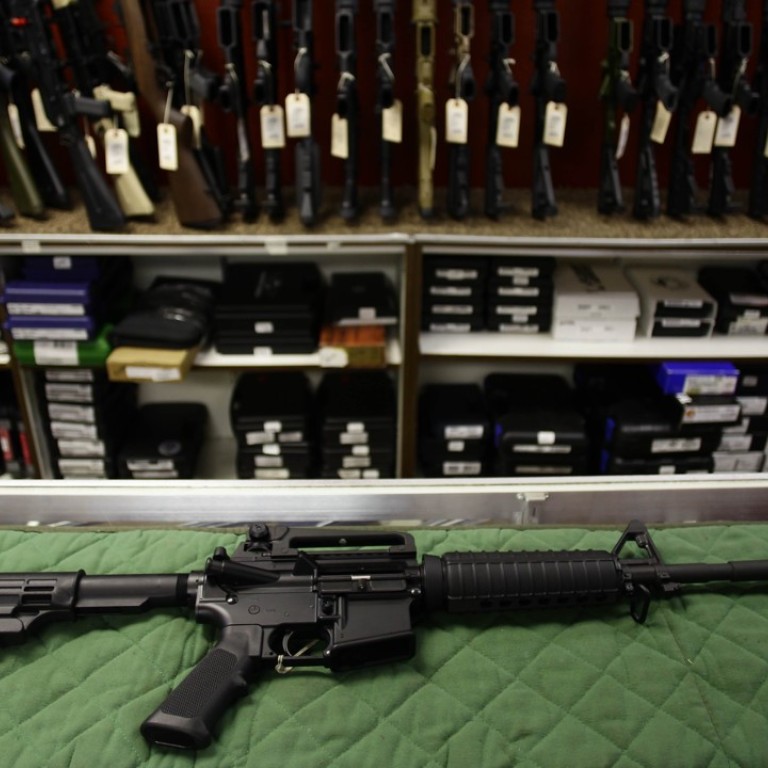 Texas police arrest drunk man with guns in hotel hosting New Year's party
Police said the man was too intoxicated to be interviewed and have yet to release his identity
Police in Houston, Texas on Sunday said they arrested a belligerent man in possession of a number of guns at a high-rise hotel where a large New Year's celebration is planned.
Houston police said they had yet to determine whether the man had any ill intent. They have yet to release his identity.
Police Lieutenant Gordon Macintosh said police were called to the Hyatt Regency Hotel shortly after midnight to deal with a "drunk, belligerent suspect."
The first officers to respond had to call for backup when the man refused to comply with their orders, Macintosh said in a video interview carried on the Houston Chronicle website.
When police escorted the man back to his room, they found "several guns," Macintosh said. Other news media reported these included an AR-15 semi-automatic rifle, a shotgun and a handgun, as well as a large quantity of ammunition.
The suspect was arrested for unlawfully carrying a weapon as well as for trespassing, Macintosh said. But he said the man was so intoxicated that police were not immediately able to interview him.
The Hyatt says its New Year's Eve party spans four floors, featuring live performances and the dropping of 50,000 balloons at midnight. A hotel employee said the party was still on despite the "disturbance."
The October 31 shooting from a high-rise hotel in Las Vegas by a heavily armed 64-year-old man, who killed himself as police closed in, was the deadliest mass shooting in modern US history.
Police in other cities have said they are taking extraordinary security measures around the year-end celebrations, most prominently at Times Square in New York, where police said they would deploy rooftop observers and counter-snipers in more buildings than usual, as well as patrolling hotels.