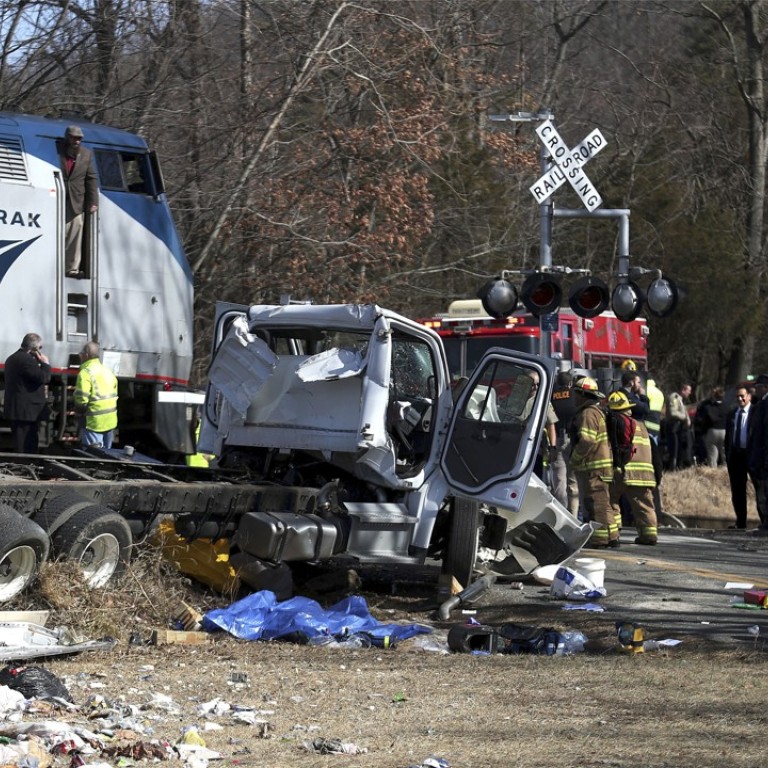 One dead as train carrying Republican lawmakers hits garbage truck
US House Speaker Paul Ryan was among those on the train when it struck truck
An Amtrak train carrying Republican members of Congress – including House Speaker Paul Ryan – to a party retreat struck a garbage truck outside Charlottesville, Virginia, on Wednesday.
One person on the truck died and at least two more were injured, according to White House spokeswoman Sarah Huckabee Sanders, Senator Jeff Flake of Arizona and Representative Gus Bilirakis of Florida. 
Sanders said that there were no serious injuries among the lawmakers and their staff, but NBC News reported that Representative Jason Lewis of Minnesota was taken to hospital with concussion.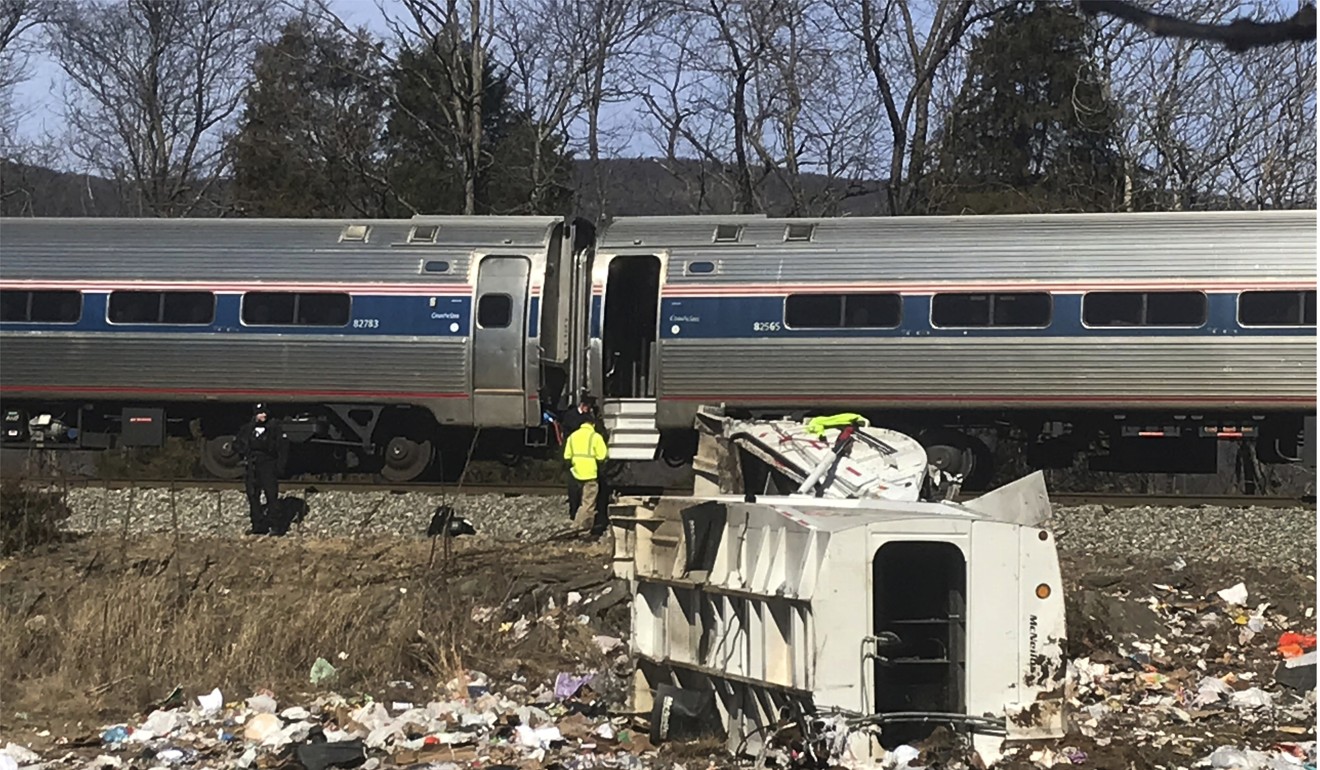 Ryan wasn't hurt, a Republican Party aide said, and Senate Majority Leader Mitch McConnell wasn't on the train.
One lawmaker was taken to a hospital to be examined, according to Jessica Towhey, spokeswoman for the Congressional Institute, which is running the retreat.
Representative French Hill of Arkansas said, "Everybody on the train is OK. It was a very sudden jolt to the train, but the train slowed down and is still on the track when it came to a stop." 
"There's a lighted crossing guard where the train crosses," Hill said. "The guardrails were down but the train hit the garbage truck." 
Republicans were heading to the Greenbrier resort in White Sulphur Springs, West Virginia, for their annual planning retreat, a day after party members cheered for President Donald Trump's first State of the Union address in Washington.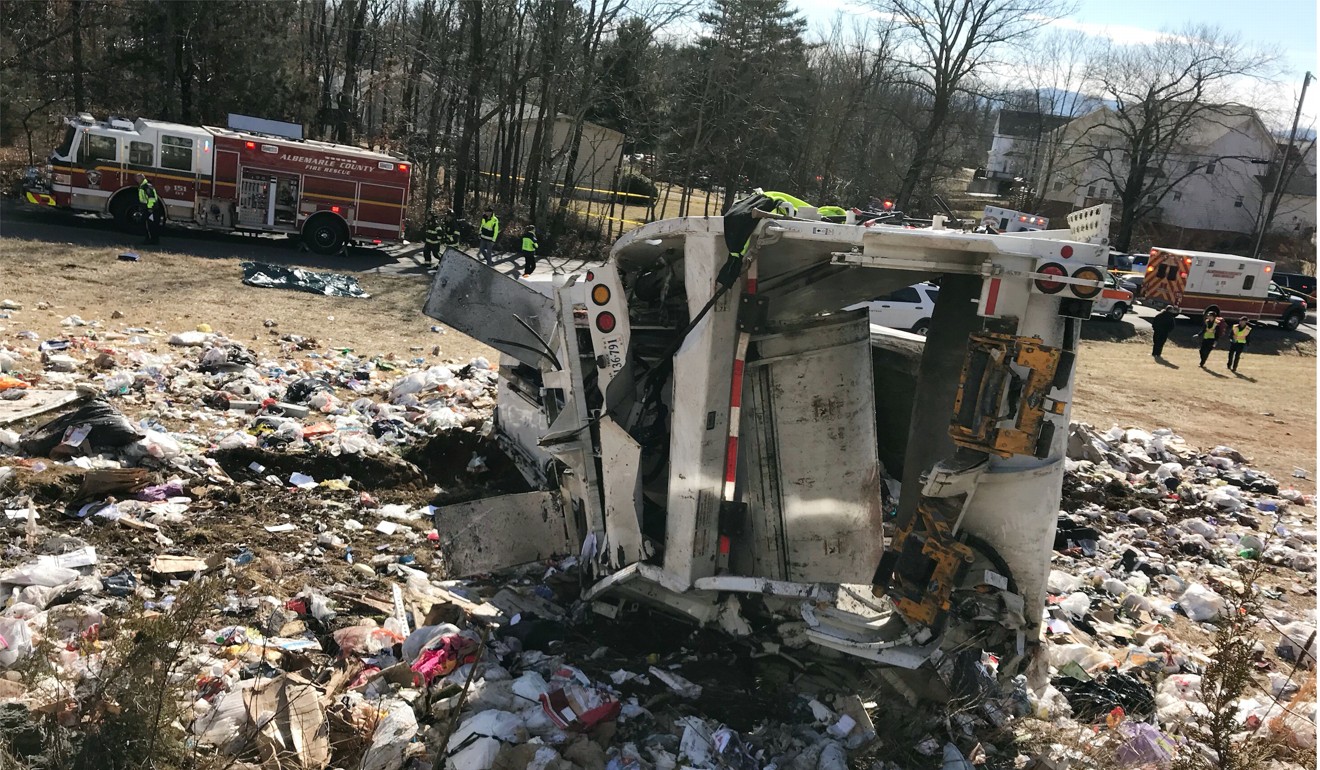 Representative Roger Marshall of Kansa, a licensed OB-GYN doctor, performed CPR on the garbage truck passenger, but was unable to save his life, according to The Daily Mail. Flake was seen helping carry the injured.

Amtrak spokeswoman Kimberly Woods said in an email shortly after the crash that the train "came into contact with a vehicle that was on the tracks [in the morning] in Crozet, Virginia."
"There are no reported injuries to passengers or crew members," Woods said. She said local law enforcement is investigating the accident.
The National Transportation Safety Board is sending a "go-team" of investigators to the collision site, the agency said in a tweet. The NTSB will release additional information as it becomes available, it said.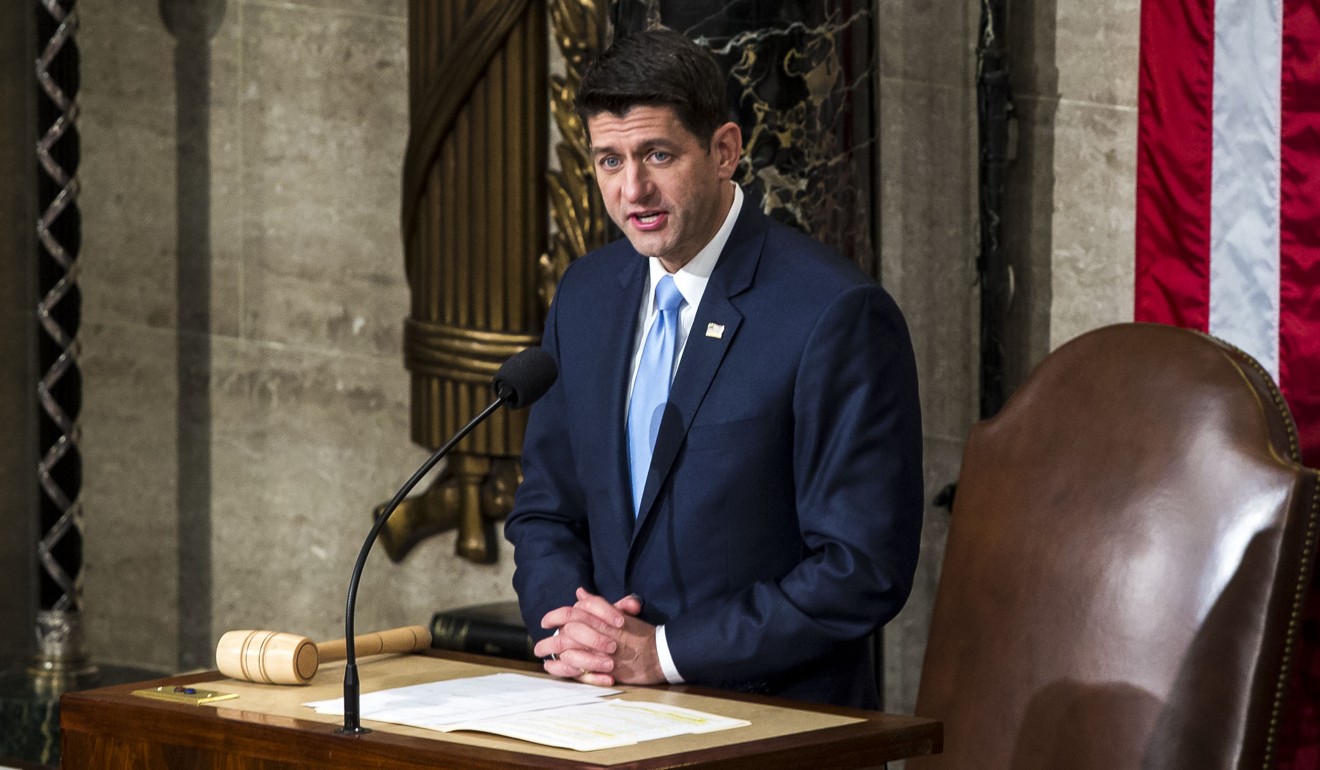 Representative Bill Flores of Texas said some people on the truck were injured but all of the lawmakers on the train were all right as far as he knew. He said some lawmakers who are doctors got off the train to help people in the truck.
"I thought we derailed or something because we heard a huge crash, but then we saw the wreckage on the left side of the train because the train kept going," Flores said.
Bilirakis said, "It was a real hard hit. I was sitting in my seat, but if I was standing up, I would not have been able to keep my balance." He said he was told that buses were being sent for the train passengers.