Crime
Get more with myNEWS
A personalised news feed of stories that matter to you
Learn more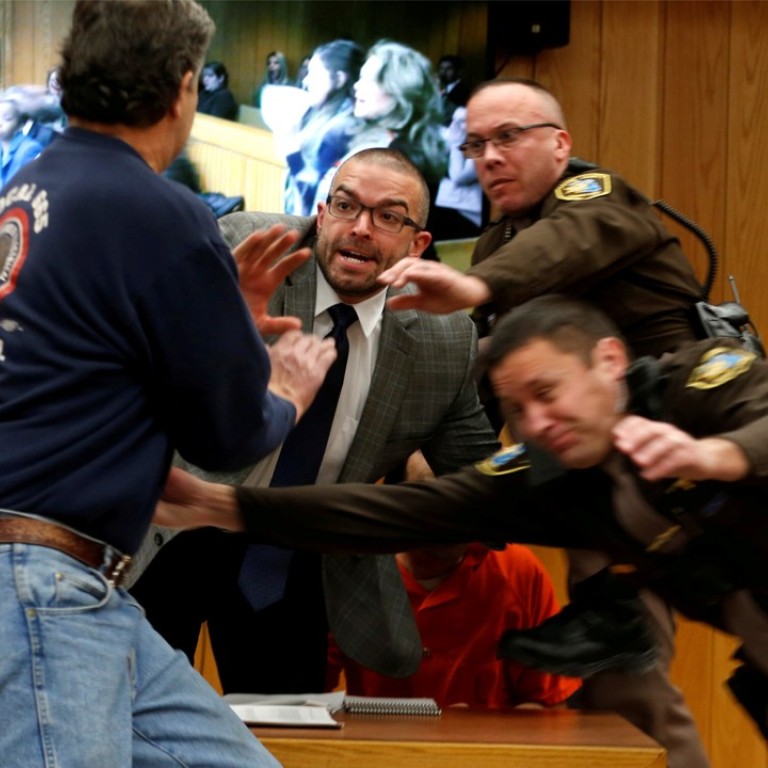 'I lost control': father of Larry Nassar victims apologises after lunging at Olympic child molester in court
Judge decided not to punish the father, and warned others in the room against reacting in a similar manner as the trial continues
A father of three of Larry Nassar's victims tried to attack the disgraced ex-Olympic doctor during a sentencing hearing Friday.
Two of Randall Margraves' daughters had just told the court how they and their sister had been sexually abused by Nassar under the guise of medical treatment when Margraves ran from the speaker's podium and lunged at the child molester. The judge later accepted Margraves' explanation he "lost control" of his emotions and said she would not punish him.
Bailiffs quickly tackled Margraves to the ground as he reached across the desk towards Nassar, who may have abused as many as 265 young girls, and bundled the distraught father from the room.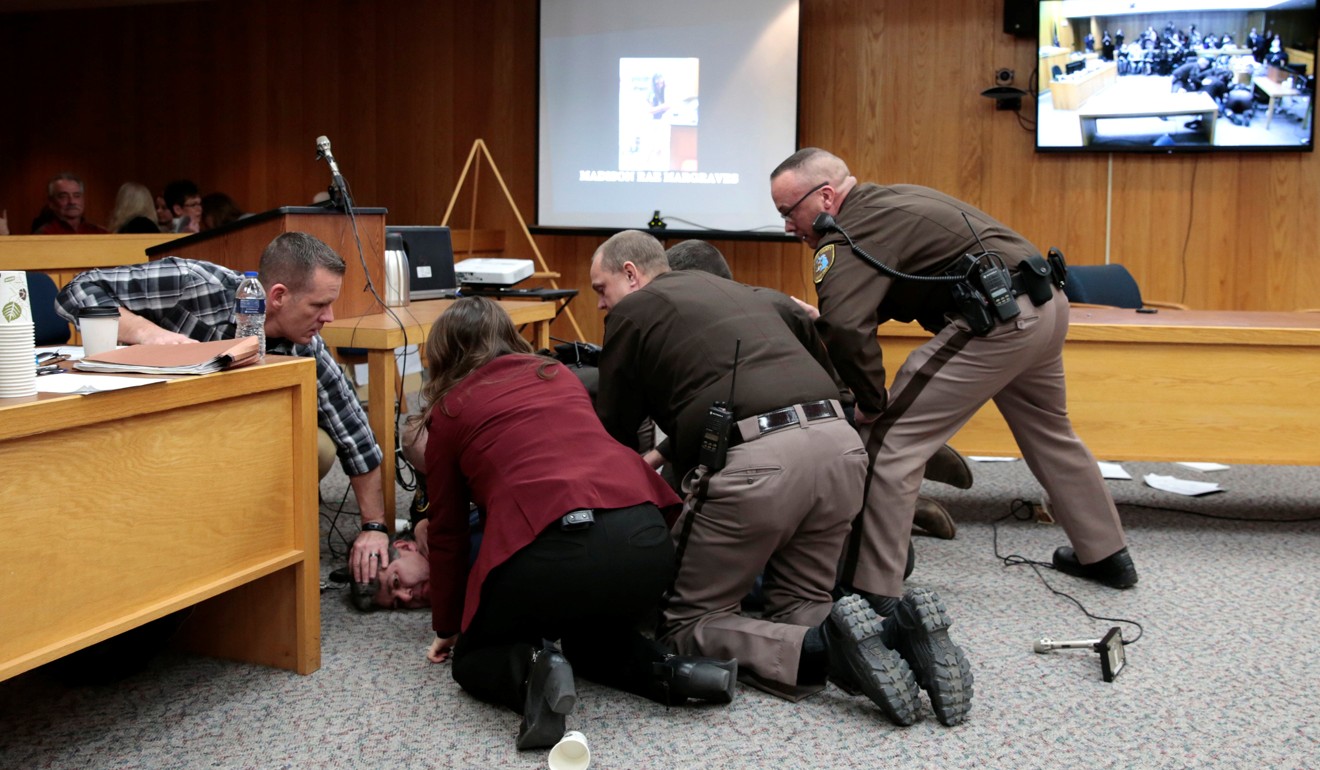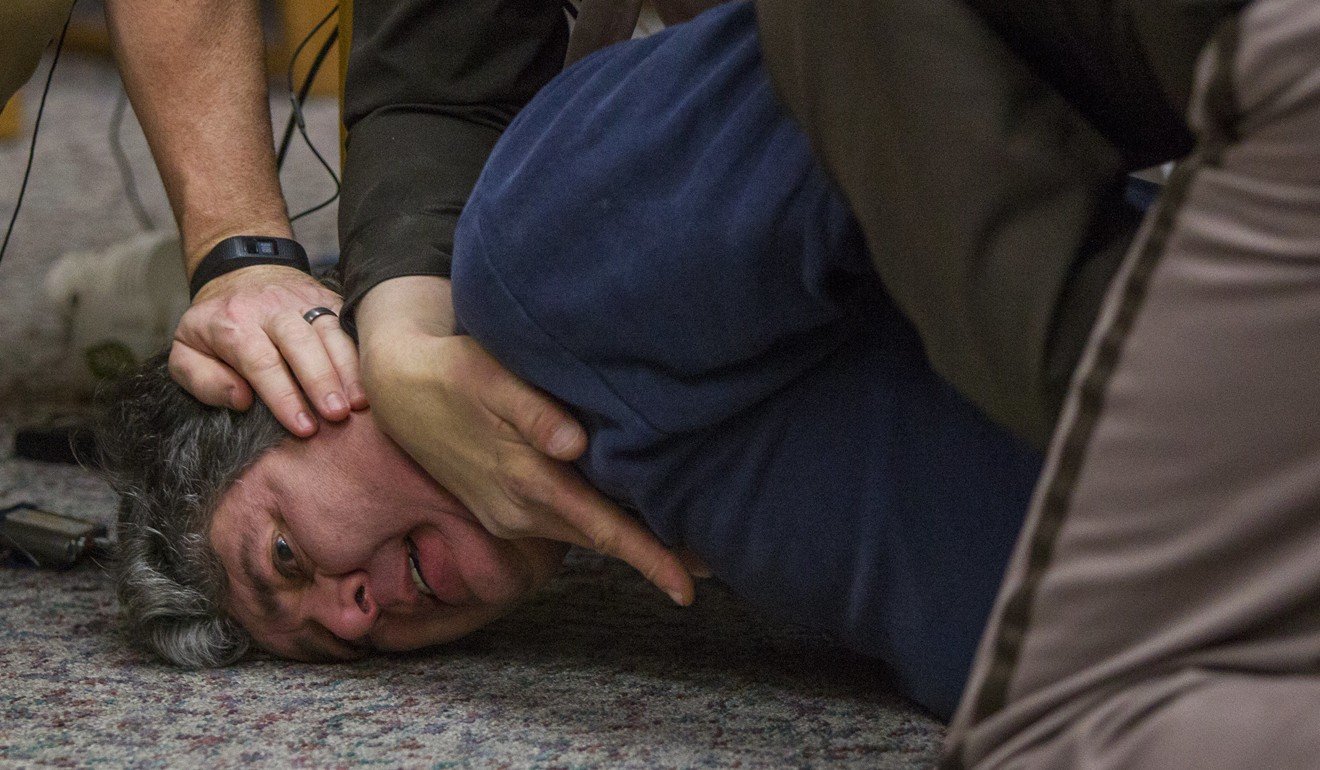 Just seconds before, Margraves' daughters, Lauren and Madison Rae, had given their victim-impact statements in a hearing designed to confront Nassar with the damage that he had wrought. 
Margraves then asked Judge Janice Cunningham: "I would ask you as part of this sentencing grant me five minutes in a locked room with this demon."
The comment at first elicited chuckles from the courtroom, and the judge Janice Cunningham replied "I can't do that."
Margraves then asked for one minute, saying that he was a distraught father, but the judge said she could not allow that, either.
He then looked at Nassar and used profanity; when cautioned against such language, Margraves rushed towards the disgraced doctor, but was blocked by bailiffs and Nassar's defence lawyer, Matthew Newburg.
"I want that son of a b****!" Margraves yelled as he was being handcuffed.
"What if this happened to you guys?" he said while being escorted out of the courtroom.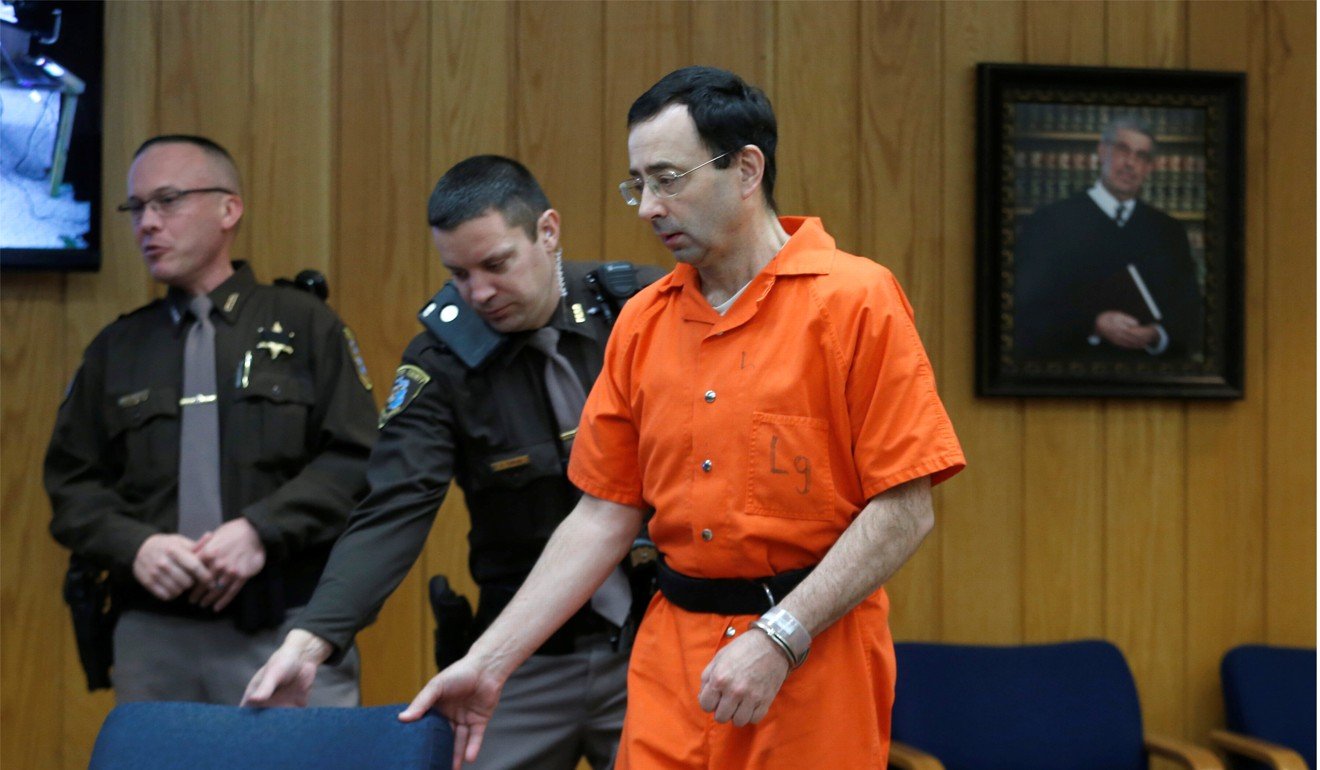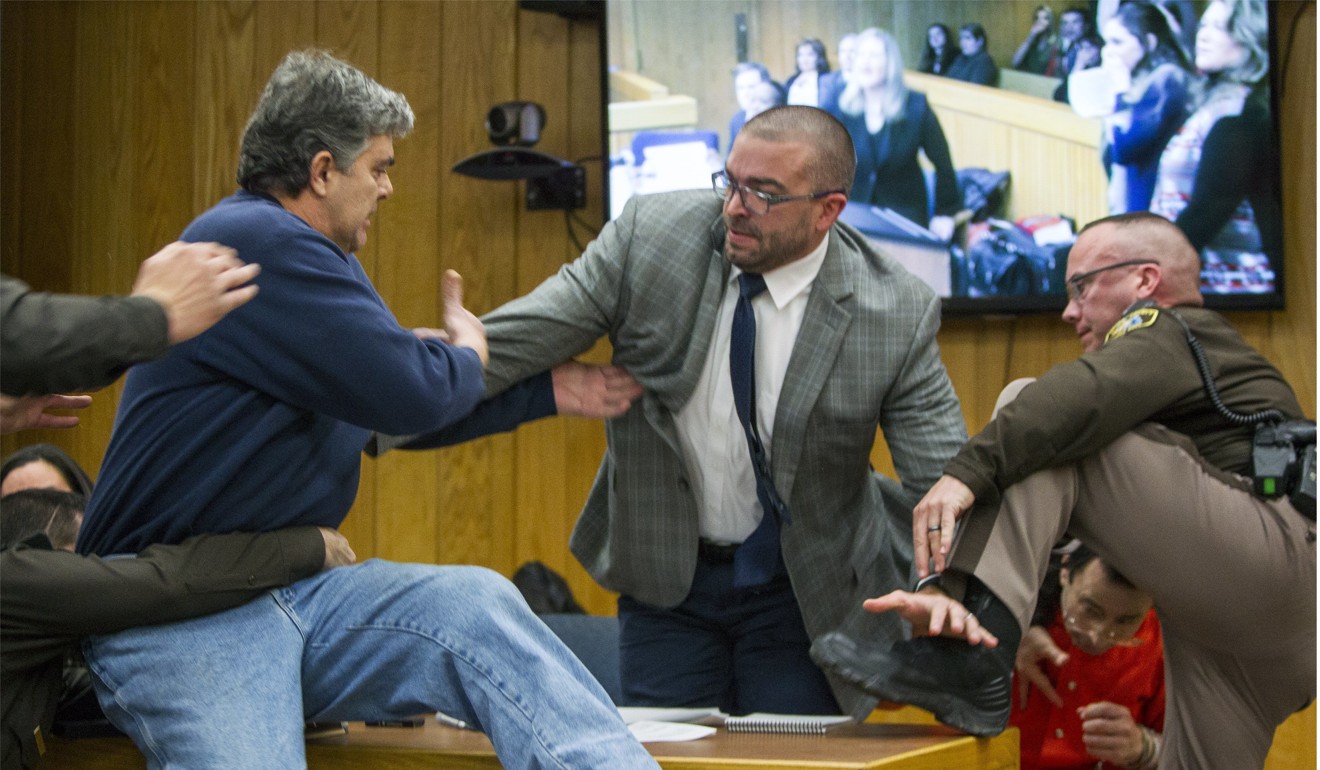 Cunningham warned those in the room against reacting in a similar manner moving forward, but noted that she understood the father's struggle.
"If it is difficult for me to hear what his daughters have to say, I can't imagine what it is like for a parent," she said, opting not to punish the father for his actions.
The hearing was then halted.
Crying could be heard in the courtroom as Nassar was escorted out. Assistant Attorney General Angela Povilaitis told families in the courtroom to "use your words," not violence.
"This is letting him have this power over us," she said. "We cannot behave like this. I understand this is a remarkable situation. But you cannot do this.
"This is not helping your children. This is not helping your community. This is not helping us."
The incident occurred during the third and final sentencing hearing for Nassar on sexual abuse charges.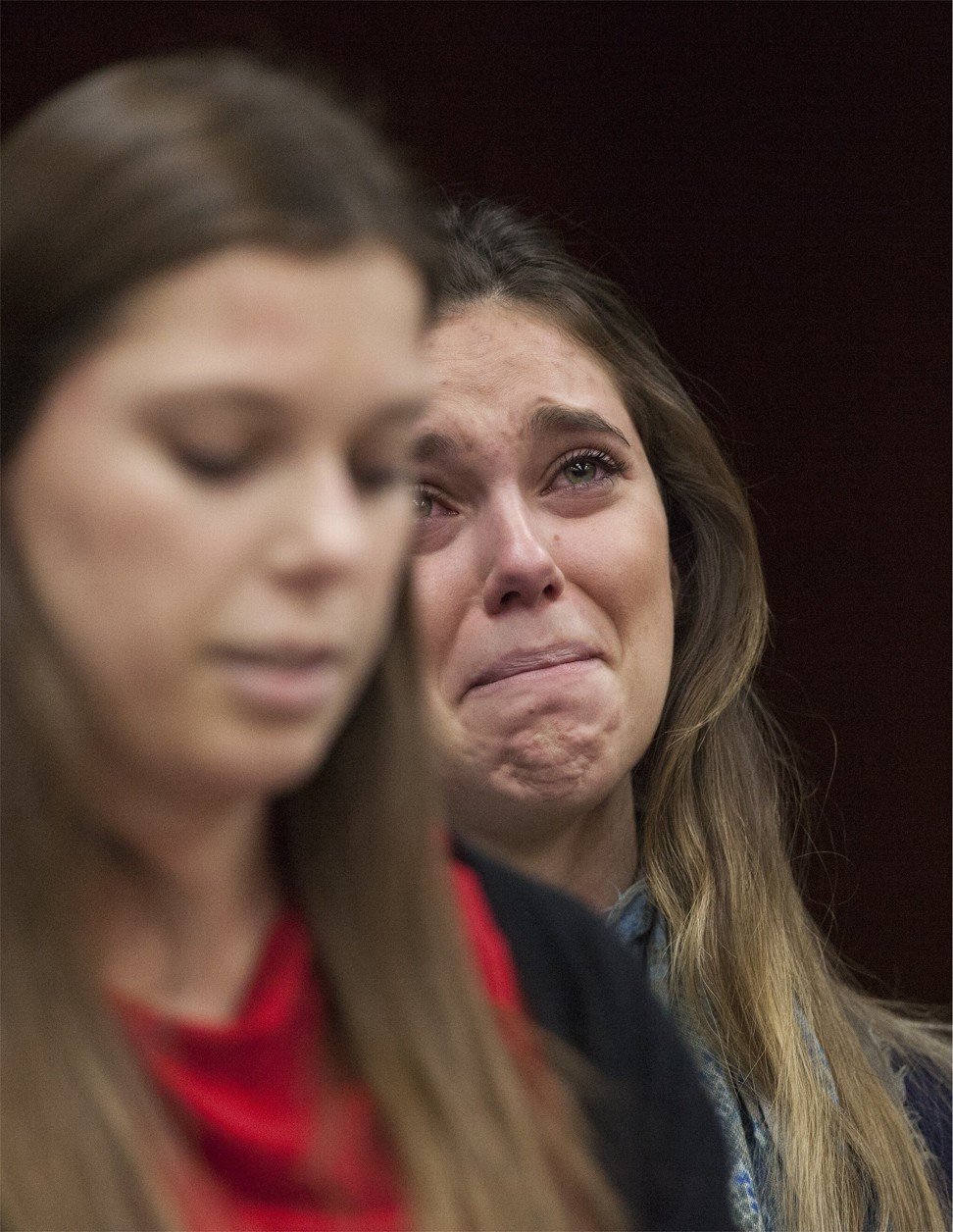 The charges in this case focus on his work with Twistars, an elite Michigan gymnastics club. The hearing resumed after about 25 minutes.
More than 30 victims have given statements so far. During a similar hearing that ended last week, more than 150 girls and women came forward to say Nassar abused them under the guise of medical treatment.
More victims are expected to speak. The proceedings are likely to extend into next week.
Reporting by Associated Press and Agence France-Presse