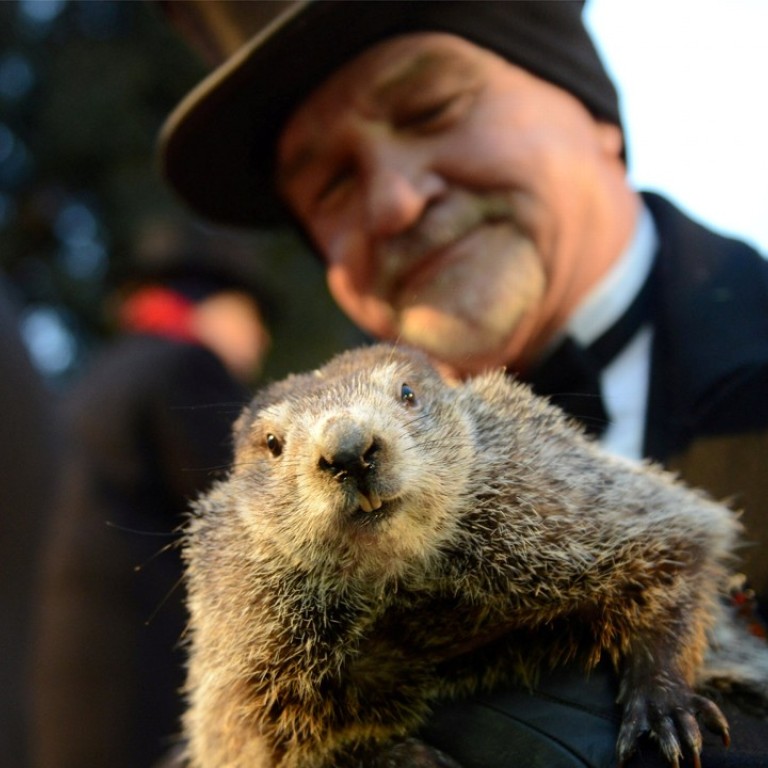 'Groundhog Day' rodent predicts six more weeks of winter for US. Don't worry – he's usually wrong
Punxsutawney Phil, the soothsaying rodent made famous in the movie 'Groundhog Day', has foreseen six more weeks of winter – but how good is his track record?
Punxsutawney Phil, the soothsaying rodent made famous in the movie Groundhog Day, saw his shadow Friday morning, meaning – according to legend – that the nation can expect six more weeks of winter.
If he had not seen it, winter would have been toast, according to the 131-year-old tradition followed in Phil's town of Punxsutawney, Pennsylvania.
But those worrying about six months of winter should feel some relief: in the last 30 years, Phil has been right just seven times out of 30, based on the government's analysis of US temperature data. In short, mathematically, your guess is at least as good as Phil's.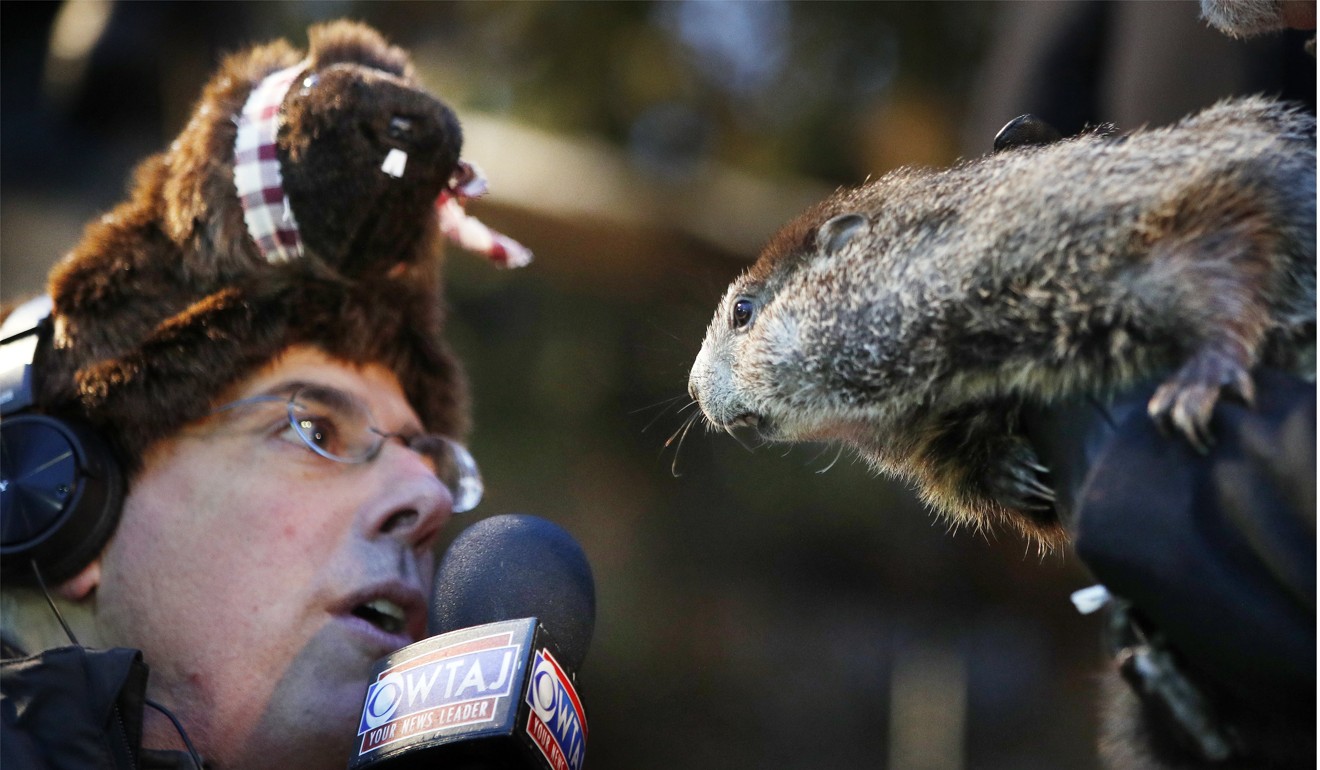 Phil's prediction came, as it does each year, with the cajoling of the top-hat-clad members of the Punxsutawney Groundhog Club's Inner Circle.
Based on a German legend surrounding Candlemas, the legend says if a furry rodent casts a shadow that day, winter continues; if not, spring comes early.
Thousands of people gathered overnight to await the forecast, on Gobbler's Knob, a tiny hill just outside Punxsutawney about 65 miles (about 100 kilometres) northeast of Pittsburgh.
Bundled up against the cold and entertained by folk music and a fireworks display, the amassed crowds of groundhog groupies braved temperatures around 11 degrees Fahrenheit (minus-12 Celsius).
The groundhog's prediction is typically contained in a short poem.
"Up early this morning. Far from home. Are you searching for the Phil-osopher's stone? Well, even my best friends, they don't know. Is it an early spring or just more snow," the proclamation read.
"My faithful followers, your hands (and my paws) are getting cold so here is my forecast. Not lead, but solid gold: I see my royal Shadow! Six more weeks of Winter to go!"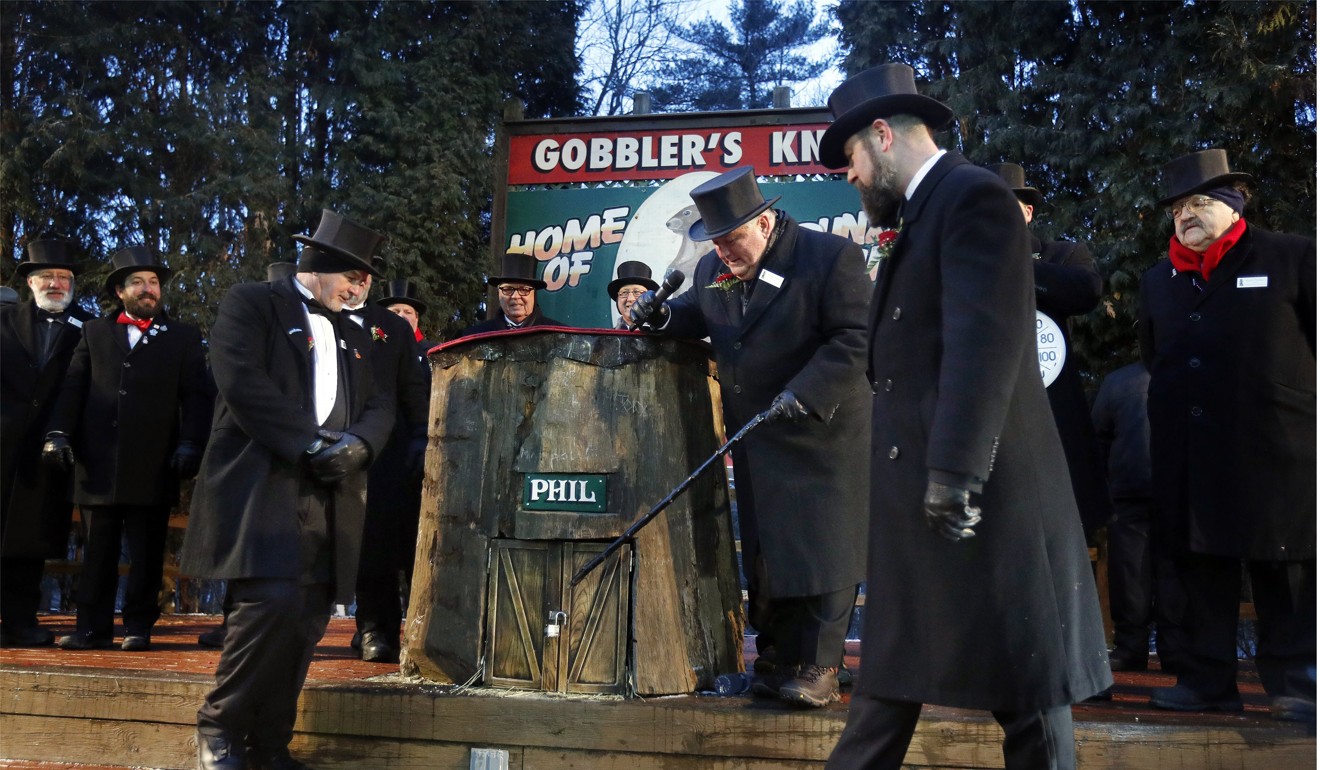 Based on previous performance, Phil's prediction will not actually eventuate; despite the pomp and circumstance, he has failed most of his attempts at scrying the future.
Unfortunately, the difficulties faced by the meteorological marmot also bedevil human weather forecasters.
They analyse computer models, unavailable to Phil, that simulate the state of the atmosphere into the future. 
They look at clues, such as temperature changes over the tropical and northwest Pacific and how they might affect weather downstream in the United States, and various large-scale swings in air pressure.
But right now the computer models so successful in shorter ranges are out of their depths beyond about 10 days. (Yes, we know, sometimes 10 hours.) And those clues, or "teleconnections," aren't always reliable.
This winter has been a case study. Preseason outlooks mentioned La Niña, the anomalous cooling of surface waters over a vast expanse of the tropical Pacific. 
Historically, the South is warm and dry during La Niña-influenced winters. So what explains the accumulating snows that have fallen atop Atlanta and even Savannah?
"You're not supposed to be getting four snow and ice events in the South," said Paul Pastelok, the veteran seasonal forecaster at AccuWeather Inc. "Teleconnection ideas are getting outdated."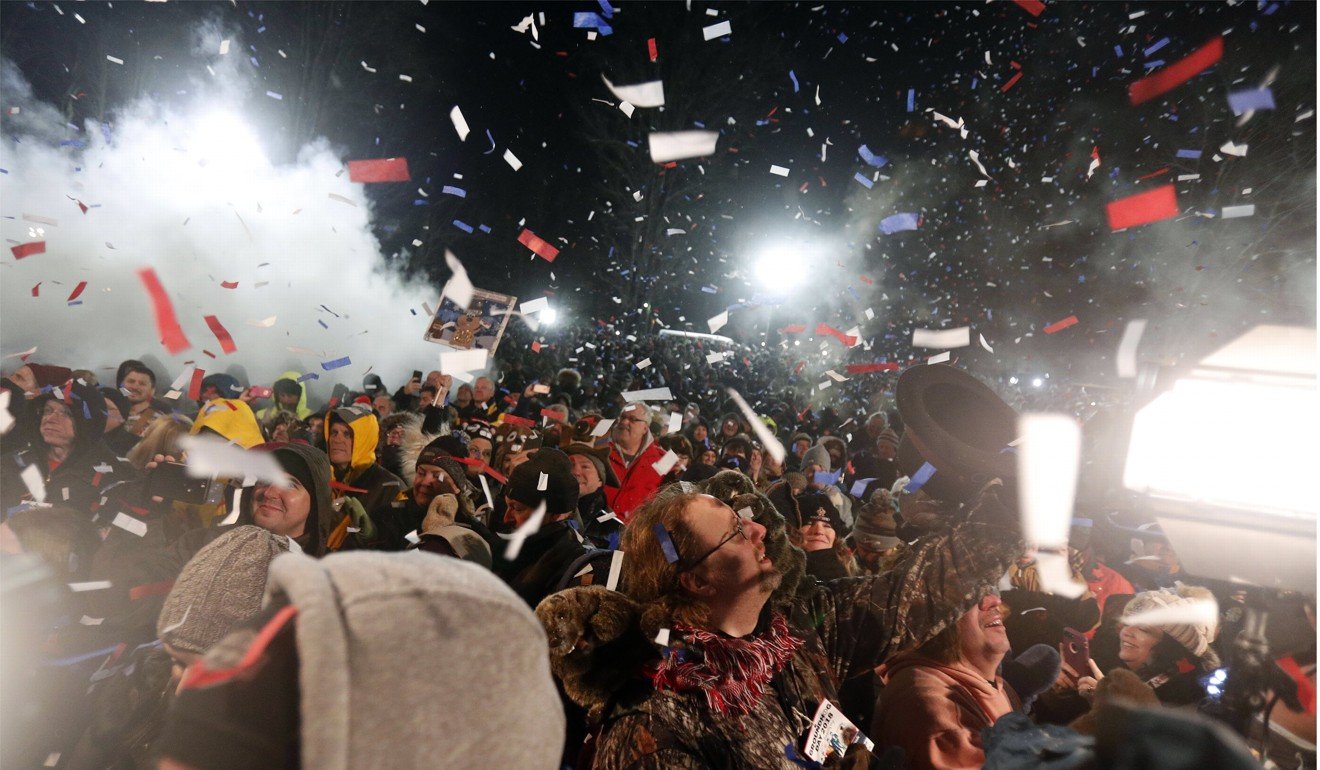 The over-arching problem: The atmosphere is a three-dimensional mix of gases, water vapour, and particulates. It extends from the Earth's surface to the boundaries of space.
It is affixed to a sphere rotating at 1,000mph and is engaged in an ever-changing relationship with the solar furnace that incites its whims. And that's not accounting for the effects of various man-made gases.
Computer models rely on the worldwide observation networks to capture an "initial state" of the atmosphere, to gauge how it changed during the previous several hours and calculate how it will evolve in the hours and days ahead.
But they are at a serious disadvantage even before those calculations begin. Observations are imperfect, with gaps over the oceans, lesser-developed nations, and through the depths of the atmosphere.
"Do we really know what the winds are out in the Pacific 500 feet above the ocean?" asked Matthew Rosencrans, head of forecasting operations at the government's Climate Prediction Center.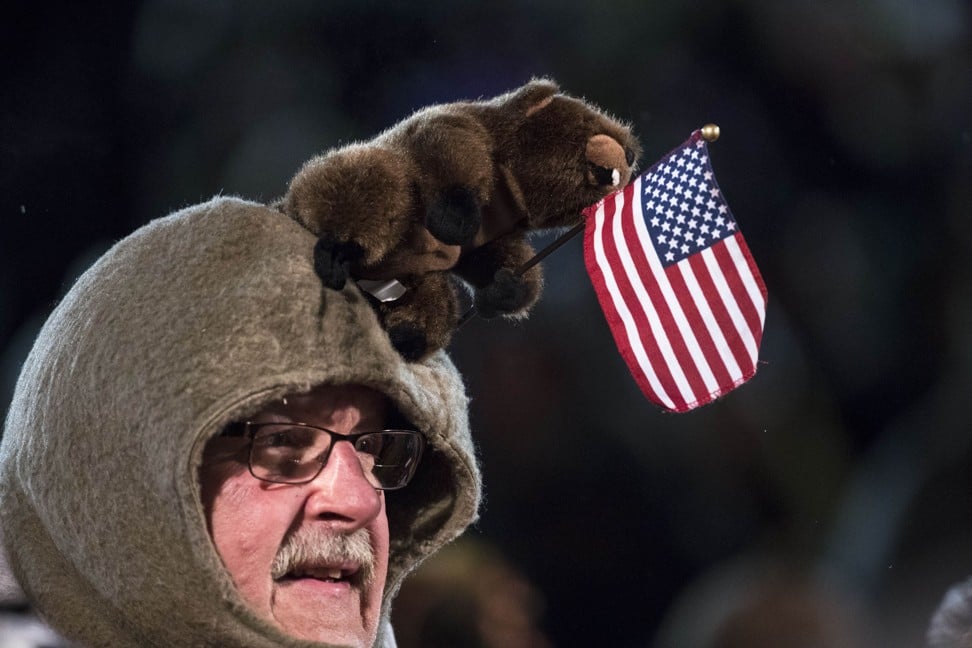 "There's a whole lot of nuance in that structure. We're not able to capture all that detail all over the globe at this time."
Will meteorologists get better at this? Computers, the keys to the future of reliable long-term outlooks, are getting ever more powerful, said Rosencrans, but progress is likely to be incremental.
He predicts that Phil and his successors will be long gone before forecasters will say with any precision what the weather will be like on a given day two or three months in the future.
"The science just isn't there yet," he said.
Phil was unavailable for comment.