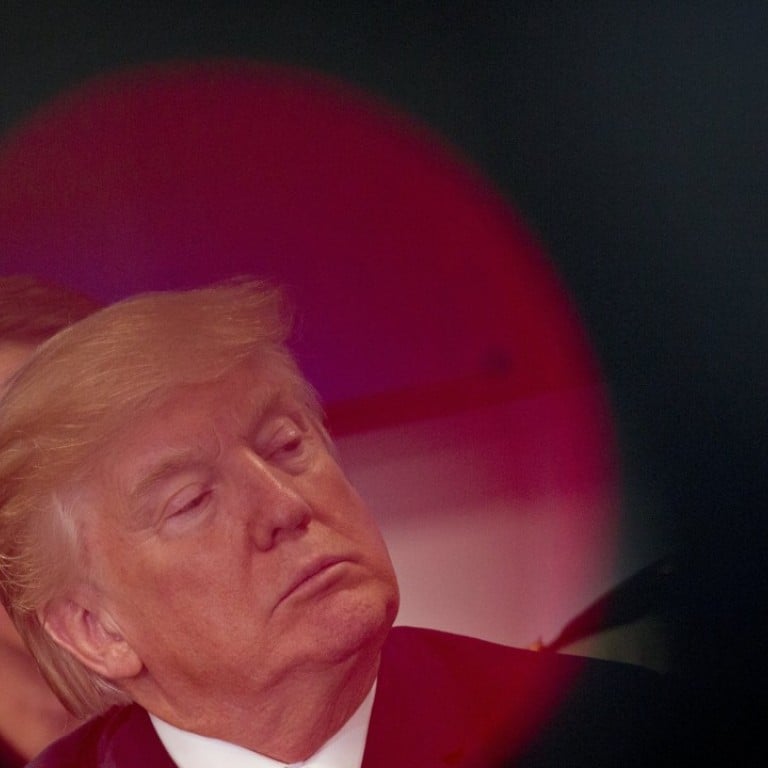 Republican Party FBI memo leaves US President Trump with little new ammunition against Mueller's Russia investigation
As Democrats slammed the findings as inaccurate, several prominent Republicans sent clear signals that they would not back any effort to use it to disrupt the probe
President Donald Trump was eager to have a Republican memo alleging bias in the Russia probe released to the public, several people around him said. Now that is it out, he may be disappointed.
The memo did not touch on the work of Special Counsel Robert Mueller and did not give Trump much pretext to fire Deputy Attorney General Rod Rosenstein, who is overseeing the inquiry into Russian meddling in the 2016 presidential campaign.
The partisan memo by Republicans on the House Intelligence Committee alleges FBI and Justice Department officials involved in the probe into
Trump and Russia
in 2016 failed to tell a secret court that a dossier they cited to get a surveillance warrant on a low-level Trump adviser was paid for by Democrats.
While Democrats slammed the findings as inaccurate and misleading, the memo was enough for some Republican partisans to call for shutting down the entire investigation into Russian interference in the campaign and whether anyone close to Trump colluded in it.
"Should be game over," Donald Trump Jnr tweeted.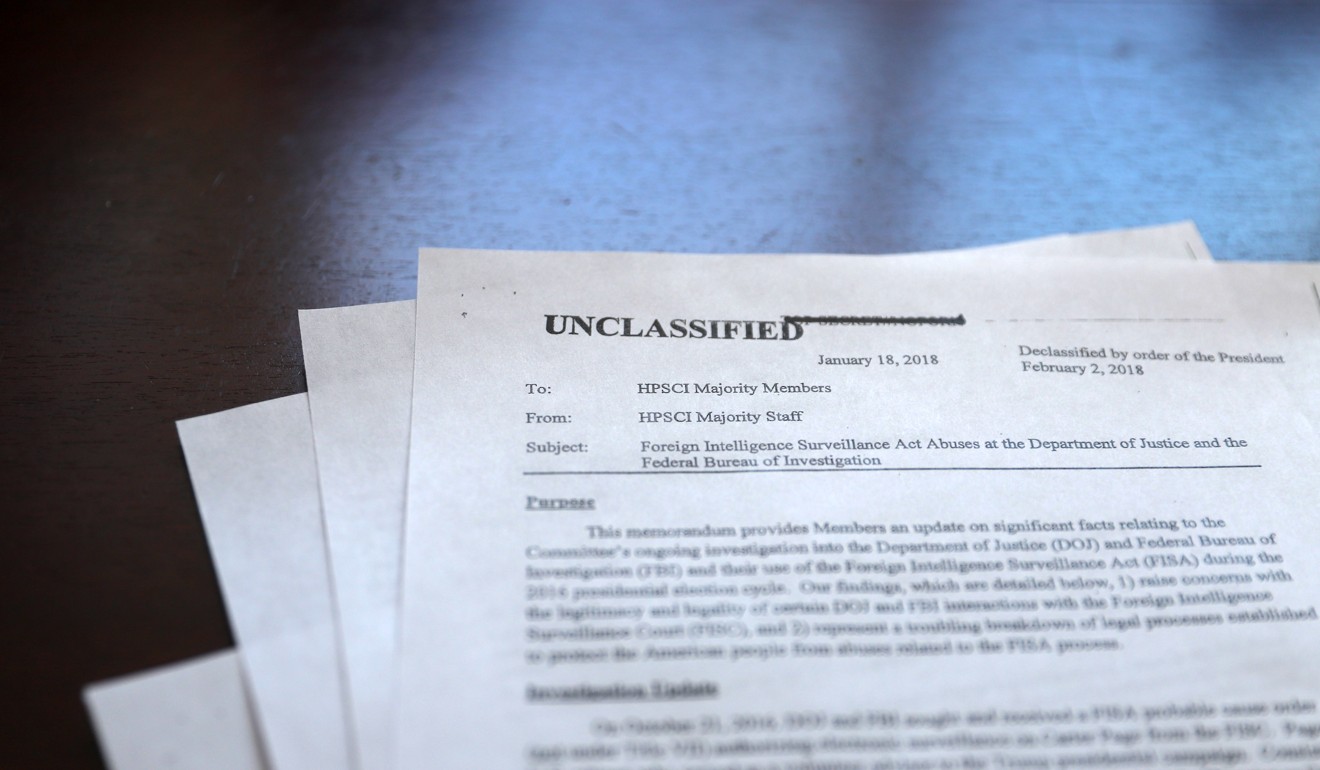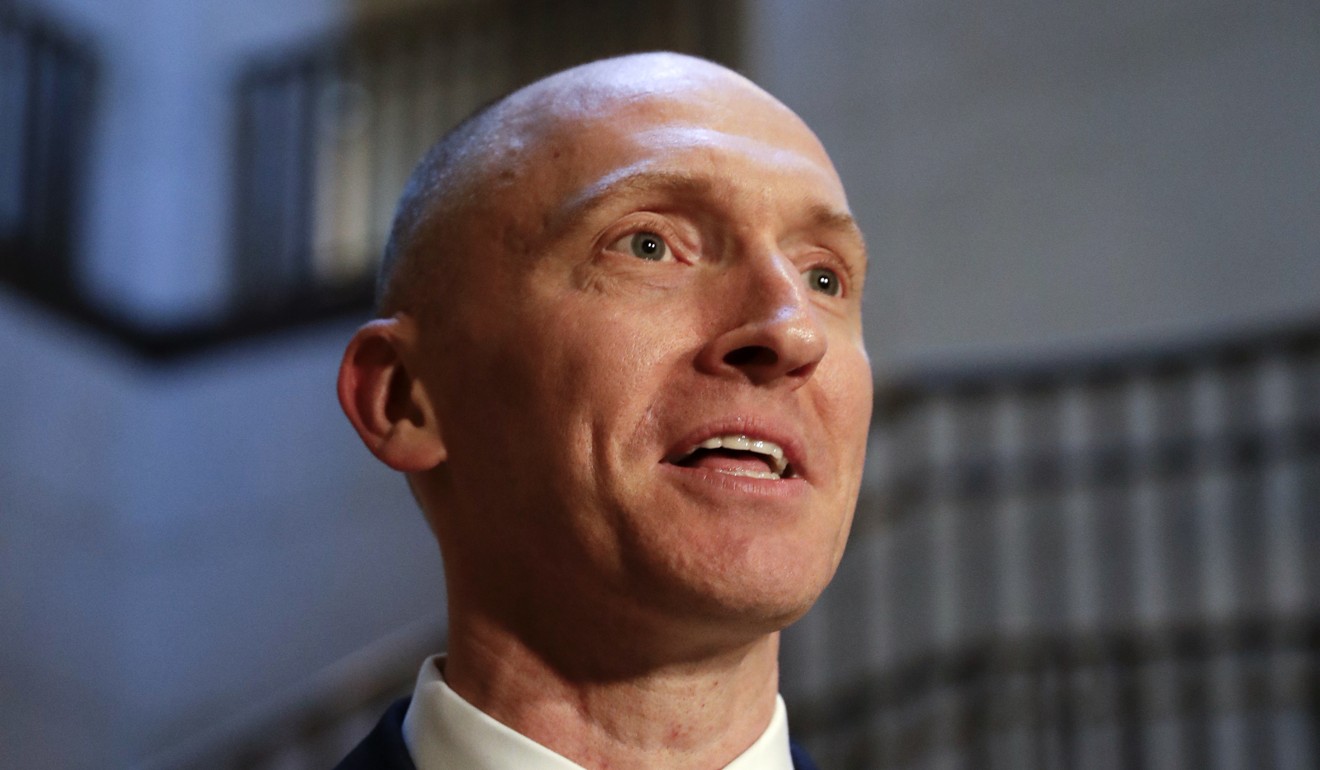 Several prominent Republicans, however, sent the White House clear signals they would not back any effort to use the memo as grounds to disrupt Mueller's work or get rid of Rosenstein.
House Speaker Paul Ryan, who facilitated the memo's release, said it should be viewed narrowly and not used "to impugn the integrity of the justice system and FBI".
That is also the tack taken by House Oversight Chairman Trey Gowdy – the only Republican on the House Intelligence Committee who has seen the classified intelligence used to write the memo.
"As I have said repeatedly, I also remain 100 per cent confident in Special Counsel Robert Mueller. The contents of this memo do not – in any way – discredit his investigation," Gowdy wrote on Twitter.
Mueller's investigation has already ensnared four Trump associates, with indictments against former campaign manager Paul Manafort and his deputy Rick Gates, and guilty pleas from campaign adviser George Papadopoulos and former National Security Adviser Michael Flynn.
Trump still has plenty of allies goading him to take drastic steps to curtail or end Mueller's probe. Republican Representative Paul Gosar of Arizona said Rosenstein and others were "traitors" for signing applications for surveillance warrants against Carter Page, the former Trump adviser, and said he would send a letter to Attorney General Jeff Sessions urging their prosecution.
The memo made two glancing references to Rosenstein, noting that he signed at least one extension of the surveillance application. But it did not mention Mueller and concerned only limited portions of the broad probe by the Federal Bureau of Investigation into Russian interference.
It also said that FBI deputy director at the time, Andrew McCabe, told the House intelligence panel that the bureau would never have sought a surveillance warrant on Page without the information from the dossier, which was gathered by former British spy Christopher Steele on behalf of Fusion GPS, an investigative firm.
But Adam Schiff, the top Democrat on the intelligence panel, said McCabe's testimony was "cherry-picked", omitting what he said about the origins of the probe, which did not involve the dossier.
Schiff, who is working to get a competing Democratic memo released to the public, also disputed the memo's key finding about the FBI not telling the foreign surveillance court that Trump rival Hillary Clinton and the Democrats paid for the Steele dossier. Schiff made clear in a call with reporters on Friday that the court was informed about Steele's political motivations. While Republicans said Clinton was not named, Schiff said that is because US officials try to limit references to American citizens in foreign surveillance applications.
If anything, the memo inadvertently makes clear that the FBI was probing possible contacts between Trump associates and Russians before it started looking into Page. The document notes that the bureau started investigating Papadopoulos in July 2016, three months before it sought the first surveillance warrant on Page.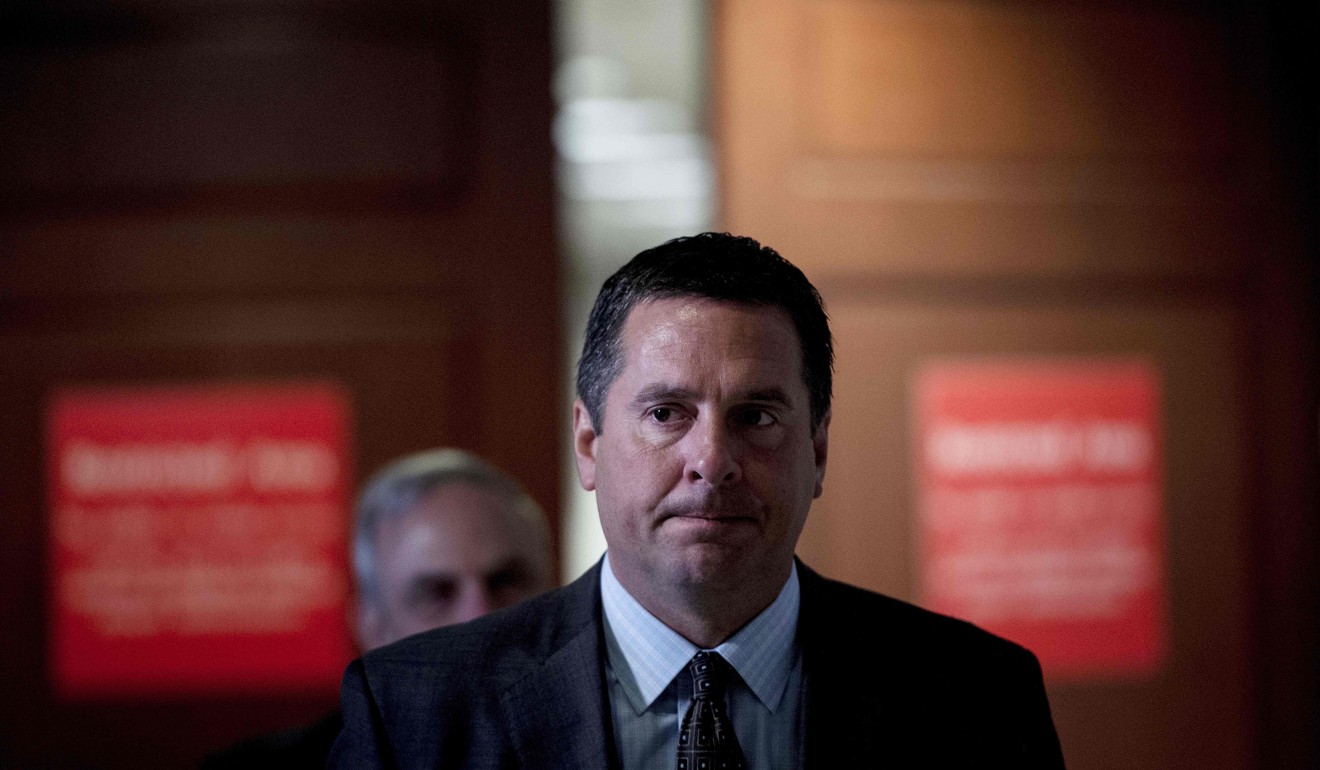 Denying that Trump intended to interfere with the Russia probe, White House spokesman Raj Shah said: "No changes are going to be made at the DOJ. We fully expect Rosenstein to continue on."
But some Democrats and others said they fear otherwise.
"This is a political effort to discredit the FBI and ultimately to discredit anything touching on Mueller's Russia investigation," said Ronald Hosko, former assistant director of the FBI's Criminal Investigative Division and now president of the Law Enforcement Legal Defence Fund.
"This is to create doubt about the FBI and erode Mueller's investigation and bring it to a premature conclusion. Period."
Hosko said he spoke with some FBI officials before the memo was made public and got the impression that director Wray did not want to get into a public battle over it. Instead, Wray wants to move forward and have the bureau focus on its work, Hosko said.
Hours after the memo was released, Wray issued a statement to the bureau's workforce: "Talk is cheap; the work you do is what will endure. We speak through our work. One case at a time."
It is unclear whether the memo's release will affect Trump's relationship with Mueller and his investigation.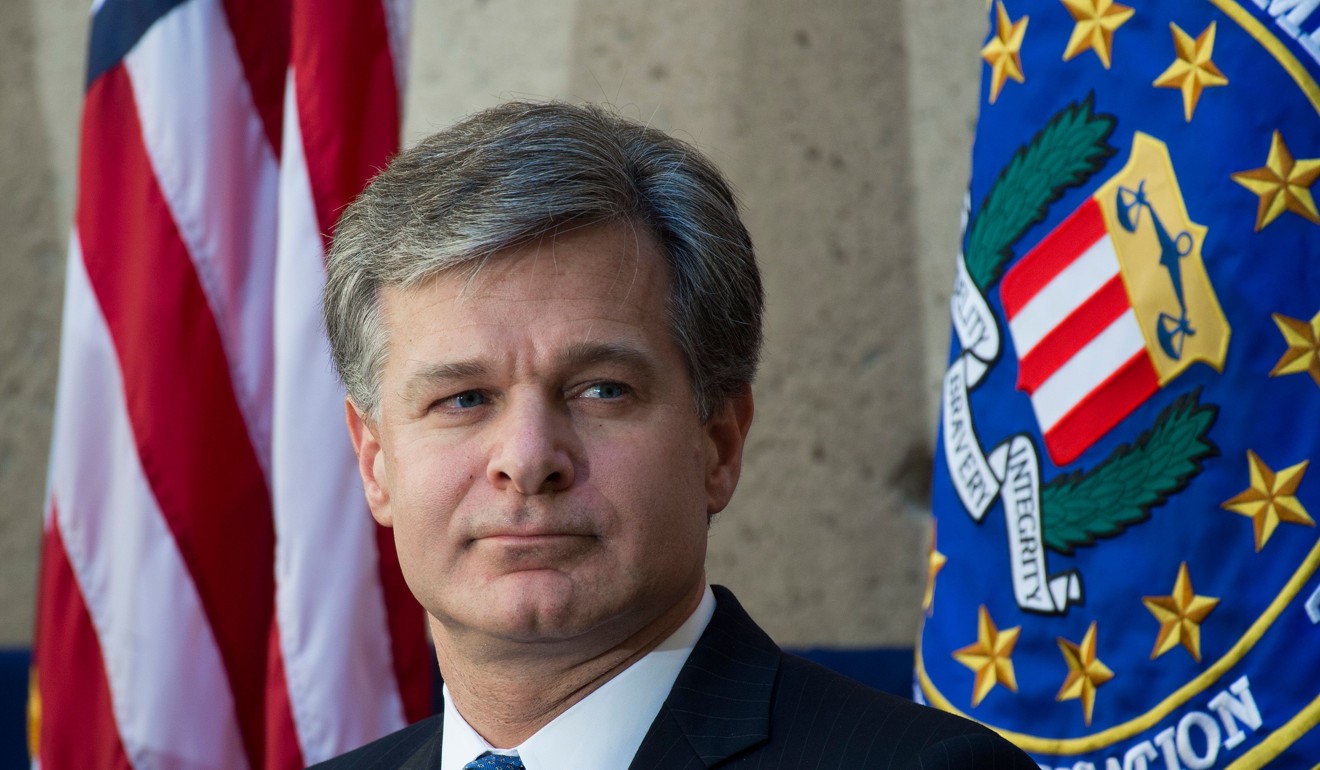 So far, Trump's legal team has been working with Mueller in hopes of getting the probe resolved as quickly as possible. They have put up little resistance to handing over documents or arranging interviews with White House staff. The lawyers are currently discussing the terms of an interview between Trump and Mueller and one could take place in the coming weeks, said a person familiar with the process.
But the investigation isn't wrapping up as quickly as Trump's lawyers would like. White House lawyer Ty Cobb had been saying since August that he expected it to be complete by the end of 2017, but there's still no clear end in sight.
This article appeared in the South China Morning Post print edition as: REPUBLICAN Memo NOT HELPING TRUMP