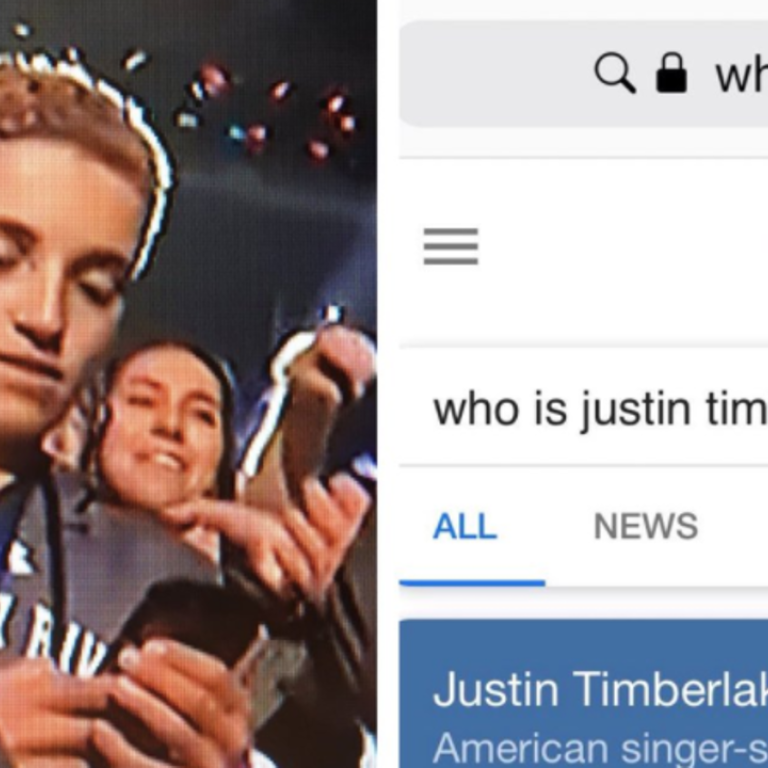 A boy looking at his phone while Justin Timberlake performed the Super Bowl halftime show next to him spurred hilarious reactions
The boy on his phone is spurring hilarious memes, such as one that speculates he's Googling 'who is Justin Timberlake'
By Ashley Lutz
A kid snapped casually looking at his phone as Justin Timberlake performs next to him is spurring hilarious memes and reactions on Twitter. 
As Timberlake performed hit songs like "Can't Stop The Feeling" and "Rock Your Body," one onlooker seemed nonplussed, staring into his iPhone. 
It didn't take long for the seemingly indifferent teen to steal the show. In reality, he had taken a selfie with Timberlake moments earlier and was examining his phone. 
Some speculated that the kid didn't know who Timberlake, whose career peaked a decade ago, was: 
Others joked he was playing HQ Trivia:
He was also compared to Left Shark, who stole the show during Katy Perry's halftime show.
One person tweeted he could have been experiencing technical difficulties:
And another person compared him to Kim and Khloe Kardashian:
Here's a shot of him taking a selfie with Timberlake: