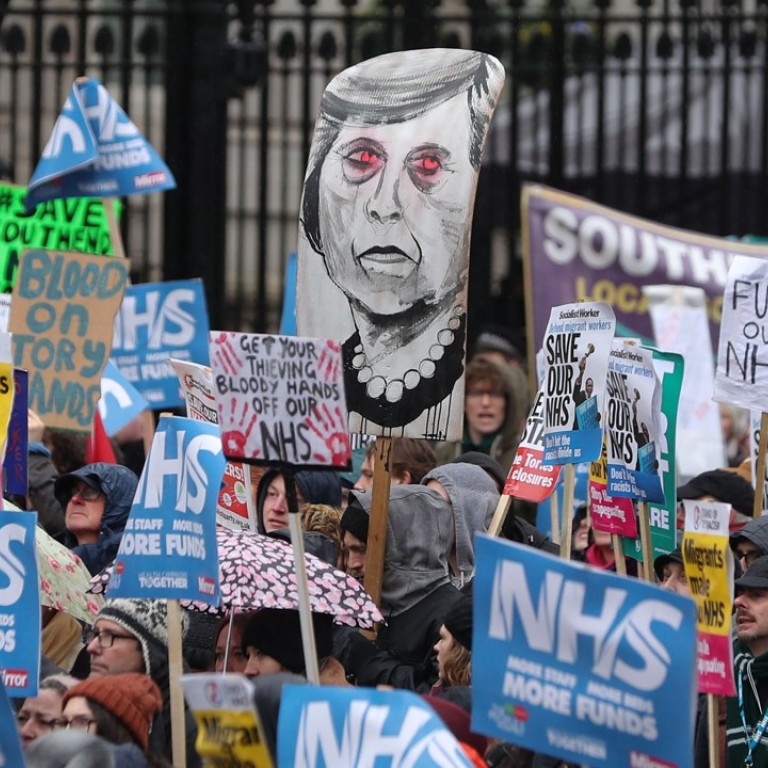 UK PM Theresa May hits back after Donald Trump slams Britain's 'broke' National Health Service
Trump called the NHS 'broke' after a Fox News report, leading to a rebuke from British Prime Minister Theresa May and UK opposition leaders alike
UK Prime Minister Theresa May has rebuked Donald Trump over his claim the NHS is failing by publicly backing her health secretary's sharp response to the US president.
"The Democrats are pushing for Universal HealthCare while thousands of people are marching in the UK because their U system is going broke and not working," he wrote in an early morning tweet.
"Dems want to greatly raise taxes for really bad and non-personal medical care. No thanks!"
The tweet came after thousands of people marched through central London on Saturday in support of the National Health Service (NHS), which is straining under the weight of winter demand.
UK Health Secretary Jeremy Hunt responded by saying: "I may disagree with claims made on that march but not ONE of them wants to live in a system where 28m people have no cover," he wrote.
"NHS may have challenges but I'm proud to be from the country that invented universal coverage – where all get care no matter the size of their bank balance."
When asked, May's spokesman said that the prime minister backed Hunt's tweet. "Jeremy Hunt is the health secretary and of course he speaks for the government on these matters," he said.
Asked if May had ever commented on the US healthcare system he said: "I can't recall her having done so."
Members of opposition parties agreed with the government; in an interview with Sky television, Vince Cable, leader of the Liberal Democratic Party, said: "Give [Trump] a good briefing on the health service. He obviously doesn't understand it."
NHS staffing levels have been in crisis for months, an issue made worse by a winter flu outbreak.
Despite its current woes, the public health service, which was created after the second world war, is a revered institution and Trump's comments quickly stoked resentment in the country.
More than 10,000 responses were made to the tweet within two hours of it being published, many from affronted UK citizens.
"There would be millions marching if we had the US system!" tweeted Paul Kyle. Meanwhile Twitter user Constantly Miffed wrote: "we're marching against right-wing ideologies trying to kill the NHS, and against increased privatisation."
"We are marching because we love our universal health care and we don't want it to end up like YOUR broken system," wrote Twitter user EL4C, whose profile links through to a YouTube channel called Ealing Labour for Corbyn, indicating support for Labour Party leader Jeremy Corbyn.
Shortly after the tweet, Trump praised Fox News' Fox & Friends morning show "for exposing the truth," adding: "Perhaps that's why your ratings are soooo much better than your untruthful competition!"
Nigel Farage, former leader of the anti-EU UK Independence Party and an ally of Trump had just appeared on the show to blame immigration for NHS woes.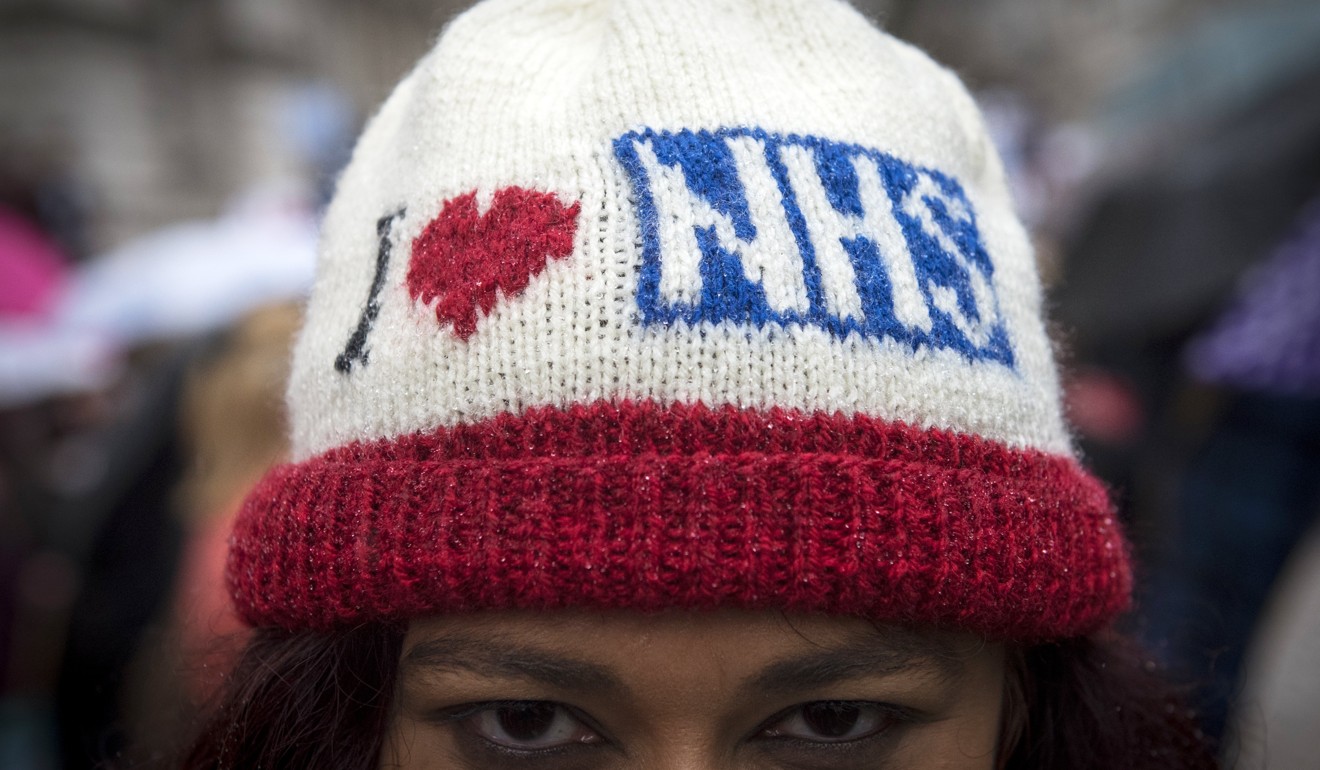 He also warned against the US bringing in universal health care, saying: "If you were to introduce universal health care, paid for centrally under taxes, you would never ever be able to remove it."
The "special relationship" between Britain and the United States has shown some signs of strain since Trump came to office a year ago.
British Prime Minister Theresa May was the first foreign leader to visit Trump following his inauguration in January last year, when she invited him to make a state visit to Britain, hosted by Queen Elizabeth.
The trip has been delayed, however, and Trump recently pulled out of a plan to open the new US embassy in London, a move British officials blamed on threats of mass protests.
Trump has also angered the British with previous controversial tweets, including retweeting a British extremist group's anti-Muslim propaganda and sparring with London mayor Sadiq Khan following a terror attack in the British capital.
It is not certain why Trump chose to attack the NHS two days after the London protests.
Trump's own attempts to reverse his predecessor's health care reform, known as Obamacare, twice ended in failure, before his party succeeded in eliminating a key element – the so-called "individual mandate" as part of tax reform.
The measure required individuals to buy health insurance as a way to lower costs by ensuring that healthy people were part of the insurance pool.
This report includes information from Bloomberg and The Guardian