Canada
Get more with myNEWS
A personalised news feed of stories that matter to you
Learn more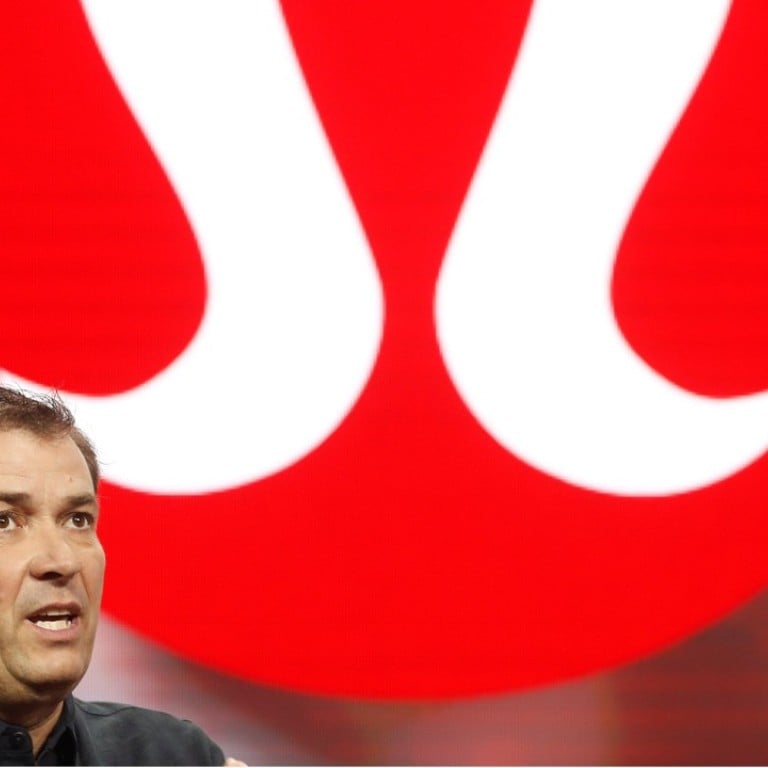 Misconduct mystery over resignation of Laurent Potdevin, CEO of yoga-pants maker Lululemon
The Vancouver-based firm says it expects all employees to 'exemplify the highest level of integrity and respect for one another', but won't say why CEO resigned
Lululemon Athletica Inc. announced Monday that Laurent Potdevin has resigned as CEO effective immediately, saying he fell short of the company's standards of conduct.
The Vancouver-based maker of yoga pants and other athletic-inspired clothing didn't offer specifics but said it expects all employees to "exemplify the highest level of integrity and respect for one another." A person familiar with the situation who spoke on condition of anonymity because of not being authorised to speak publicly said it was not a single event but "a range of instances" at issue, none of which involving the financial or operational aspects of the business.
Lululemon said it has begun the search for a successor.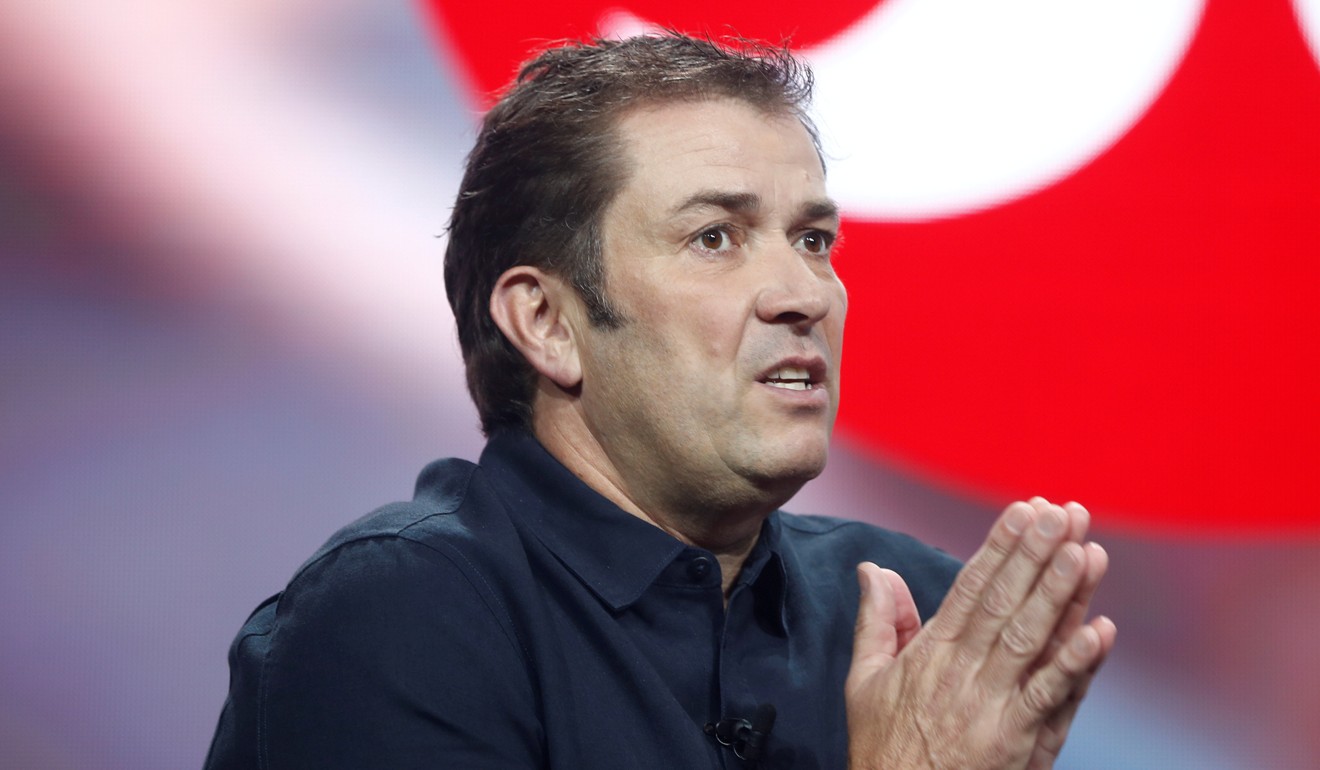 Potdevin became CEO in January 2014 at the company whose products have been aimed mainly at women. He led the rebuilding of Lululemon's brand after a major flub – thousands of stretchy black yoga pants were recalled after customers complained that they were too sheer – cost the company millions and sent the stock tumbling. A previous CEO, Christine Day, had left citing personal reasons. And founder Chip Wilson resigned as chairman in 2015 after suggesting that some women's bodies were not made for Lululemon's clothing.
Potdevin also has resigned from the company's board. In the interim, Glenn Murphy has been elevated to executive chairman, previously co-chairman and a member of the board since April 2017. Three senior members have also taken on expanded roles and will report directly to Murphy.
"While this was a difficult and considered decision, the board thanks Laurent for his work in strengthening the company and positioning it for the future," said Murphy. "Culture is at the core of Lululemon, and it is the responsibility of leaders to set the right tone in our organisation. Protecting the organisation's culture is one of the board's most important duties."
Lululemon has agreed to pay Potdevin US$3.35 million in cash now and US$1.65 million over a period of 18 months in monthly instalments, according to a filing with the Securities and Exchange Commission.
Analyst Neil Saunders, managing director of GlobalData Retail, called on the company to be more clear about the reasons for Potdevin's departure and said failing to do so would cause speculation that would "ultimately harm the brand." He also called Potdevin's exit "a blow to Lululemon."
"During his tenure, Mr. Potdevin oversaw the steady expansion of Lululemon through both calm and rough periods in the athleisure market," Saunders wrote Monday. "His innovative approach and his clear sense of Lululemon's values and essence is one of the reasons the company has enjoyed continued success, even while other sporting goods brands struggle to generate growth."
Randal Konik, an analyst at Jefferies, noted in a report Monday that the change could lead to "instability" at a time when the company is working toward its goal to become a US$4 billion brand by 2020 from the current level of US$2.6 billion in sales.
Lululemon shares, which had fallen 1.5 per cent during regular trading as US stocks slumped overall, dropped another 3 per cent after the announcement.
Under Potdevin's leadership, Lululemon has been able to shake off the blues elsewhere in the athletic clothing industry. Brands like Nike and Under Amour have seen sales slow recently and have offered discounts. Lululemon has been focusing on developing products, like yoga pants with new fabrics that have resonated with shoppers.
Potdevin also expanded into the men's arena and has aggressively pushed its online business. In December, Lululemon had posted strong results for its fiscal third-quarter and raised its forecasts for the full year. The company reaffirmed its updated guidance on Monday, and said it remains on track for $4 billion in revenue by 2020.
Before becoming CEO at Lululemon, Potdevin was president of Toms Shoes, where he spearheaded the expansion of the brand. Before that, he spent more than 15 years at Burton Snowboards in various positions, and as CEO from 2005 to 2010. He began his career in 1991 at French luxury goods purveyor LVMH.