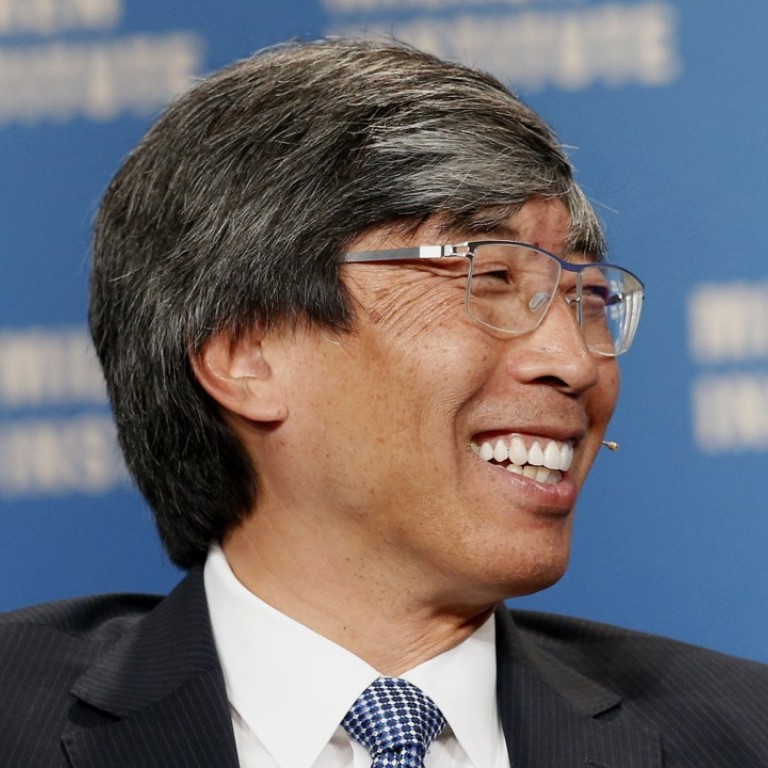 Billionaire surgeon Patrick Soon-Shiong, who just bought the LA Times, is a controversial figure in medicine
The transplant expert turned entrepreneur, who is worth US$7.8 billion, has been accused of hyping medical claims in the past
Patrick Soon-Shiong, a billionaire doctor and medical entrepreneur, has been revealed as the buyer of the Los Angeles Times newspaper in a US$500 million deal.
A respected transplant surgeon from the University of California at Los Angeles turned businessman and philanthropist, Soon-Shiong first became famous for inventing an important cancer drug.
His idea involved packaging a tumour-poisoning substance inside the protein albumin, which is one of the main "foods" for cancer growth. The medication, Abraxane, is now used to treat a wide range of cancers and has been shown in clinical studies to extend patients' lives. He sold the company that makes the drug in 2010 for US$4.5 billion, after having sold a different company in 2008 for US$4.6 billion.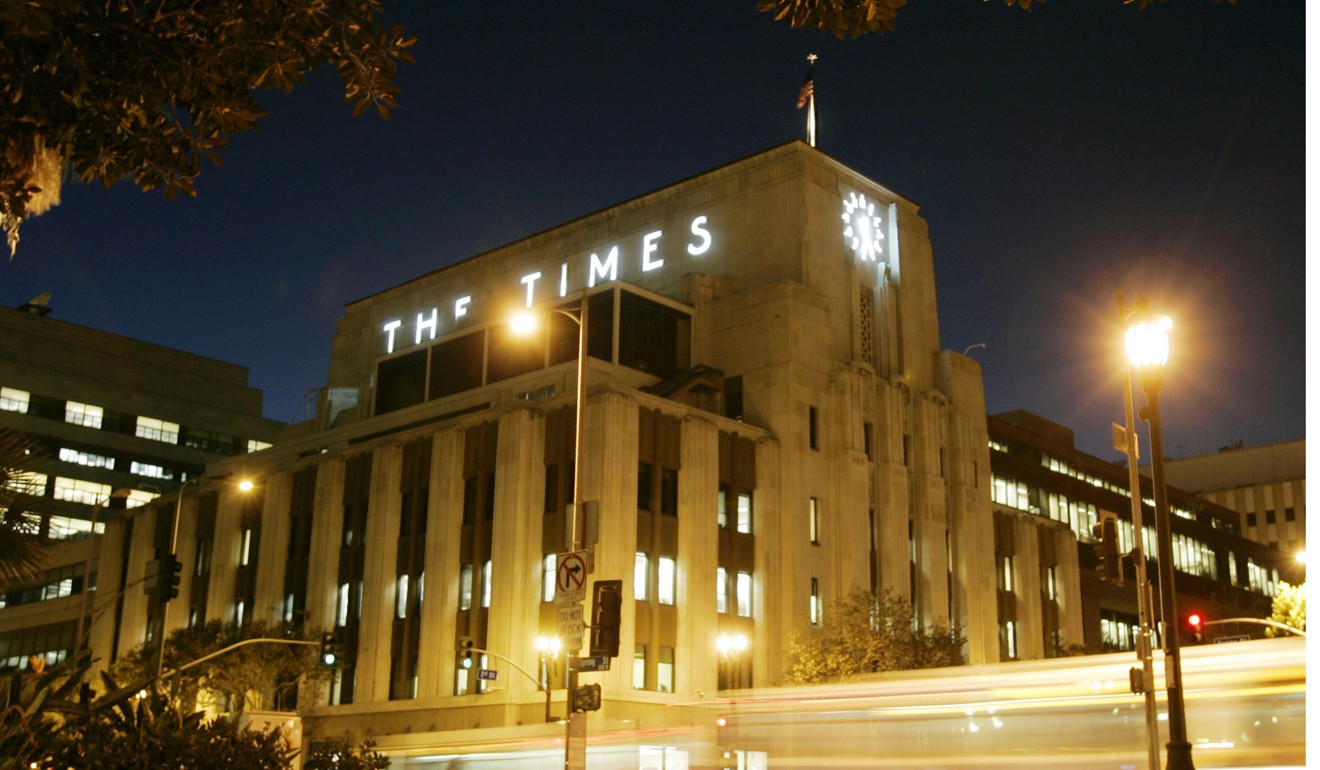 Chicago-based Tronc, parent company of the LA Times, on Wednesday announced the sale of The Times, the San Diego Union-Tribune and the Spanish-language Hoy to Soon-Shiong's investment firm Nant Capital for US$500 million in cash. In addition to the purchase price, the deal includes the assumption of US$90 million in pension liabilities.
"We look forward to continuing the great tradition of award-winning journalism carried out by the reporters and editors of the Los Angeles Times, the San Diego Union-Tribune and the other California News Group titles," Soon-Shiong said in a statement.
One of Los Angeles' wealthiest residents and a minority owner of the Lakers NBA team, Soon-Shiong became the latest billionaire to throw a lifeline to a major US newspaper. Amazon founder Jeff Bezos bought the
Washington Post
in 2013. That same year, Red Sox owner John Henry scooped up the
Boston Globe
and, in 2014, Minnesota billionaire and Timberwolves owner Glen Taylor bought the
Minneapolis Star-Tribune
.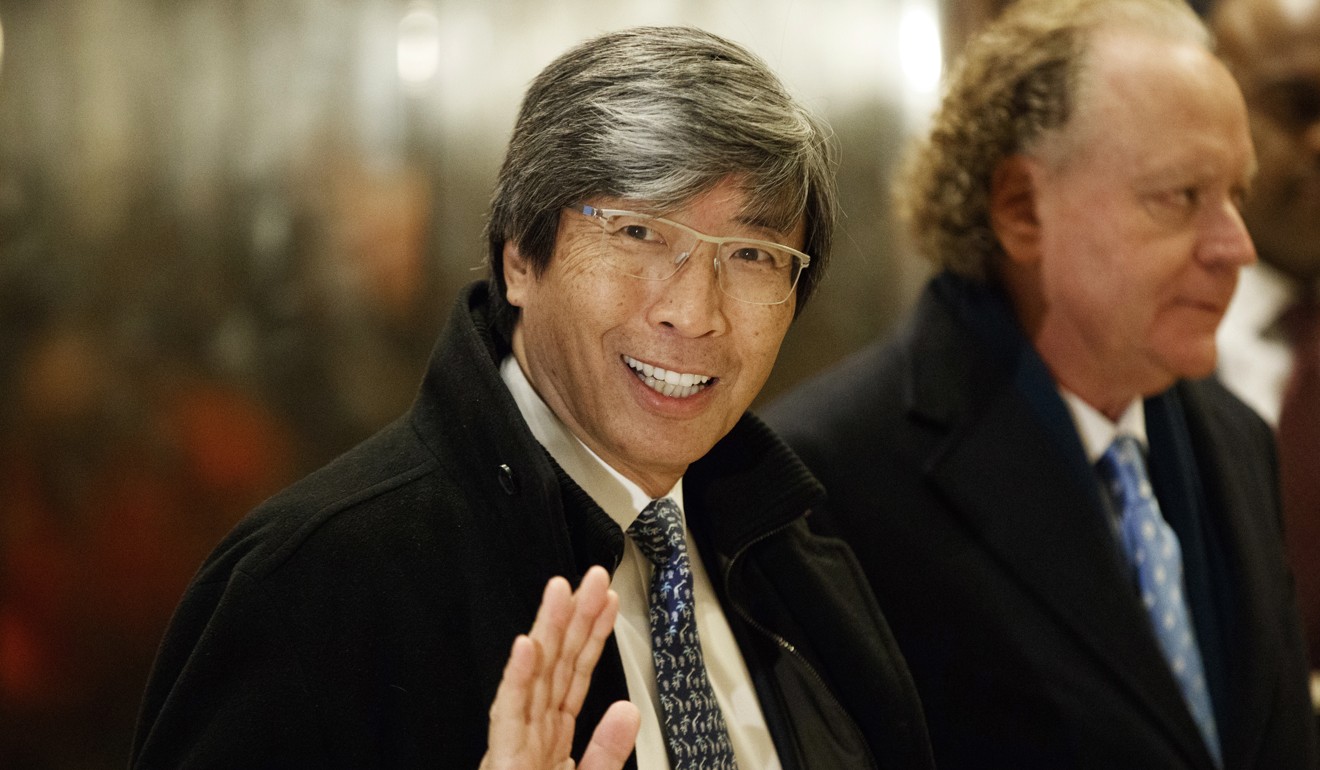 But Soon-Shiong, with a personal net worth of US$7.8 billion has also been the subject of media investigations, criticism from the medical community and a handful of lawsuits.
In a 2014 Forbes cover article, reporter Matthew Herper delved into Soon-Shiong's "Medical Manhattan Project" to create a new model for treating cancer based on genetic sequencing of individual patients: "Soon-Shiong has an example, identified using Nant technology. A woman was suffering from cervical cancer and had had her genome sequenced. When it was fed into Nant's computers, they found that the human papilloma virus, which causes the cancer, had inserted itself into a gene called Her2. This is the target of the breast cancer drug Herceptin; when the woman was given Herceptin, a drug that would normally not be used for treating cervical cancer, her tumours shrank."
"It's a great story," Herper wrote, but "hype blurs the brilliance. Nant's analysis had a wonderful result for the patient, but it's hardly a medical breakthrough or even unique: Foundation Medicine, a cancer-genetics start-up backed by Bill Gates and Google Ventures, has touted a case where cancer in a woman's colon shrank because of a lung cancer drug."
A spokesperson for Soon-Shiong contacted Wednesday did not immediately respond to a request for comment.
During the Obama administration, as covered in the health news site Stat, Soon-Shiong was a sought-after adviser by Vice-President Joe Biden for his expertise and influence in cancer research. But soon after Biden announced an ambitious "moon shot" effort to cure cancer, Soon-Shiong announced his own separate effort, to the confusion of the medical community.
Stat delved into Soon-Shiong's cancer project and reported that it found "several instances of inflated claims, with the moon shot team taking credit for progress that doesn't appear to be real."
About a year ago, in January 2017, Soon-Shiong was spotted in Trump Tower in New York and reports appeared about the possibility of Soon-Shiong joining the then-president-elect's inner circle as a "health care tsar" with a broad portfolio. The offer apparently never materialised.
In another extensive investigative piece, Stat reported that a US$12 million donation Soon-Shiong gave to the University of Utah came with strings – that a large percentage of the work had to be done by one of his own companies. He has called the allegations "maliciously false."
Politico questioned whether Soon-Shiong was using the NantHealth Foundation, his philanthropy and its "tax-free dollars to boost the bottom lines of his for-profit businesses." A spokesperson has previously cited "numerous inaccuracies and misleading statements" in the Politico report but declined to elaborate. Soon-Shiong took to Twitter to defend himself.
"Politico/STAT attacks anyone who meets @POTUS to serve USA. Important to give back. That's why I am doing what I do," he said.
This article appeared in the South China Morning Post print edition as: Cancer drug billionaire buys Los Angeles Times