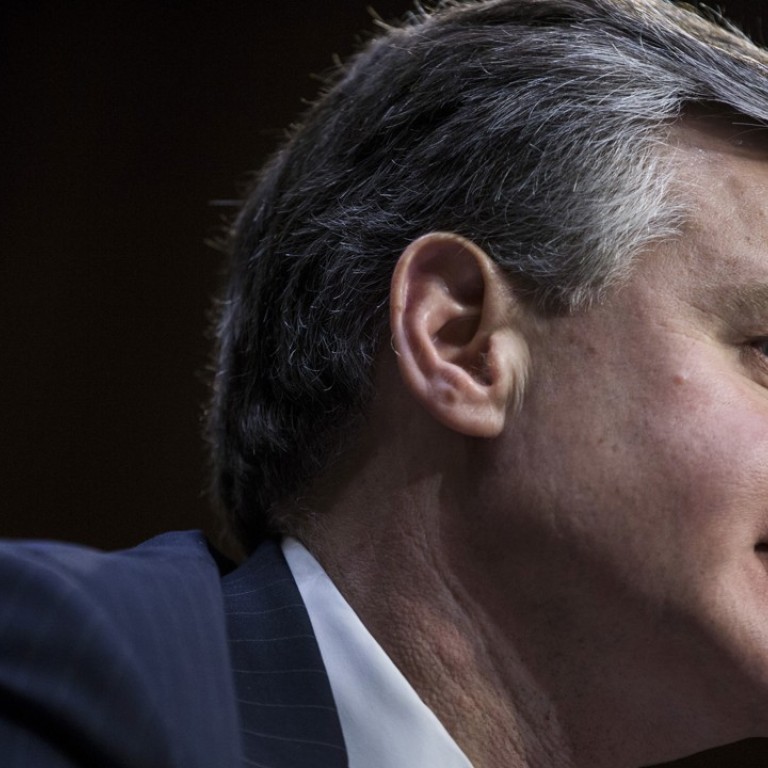 FBI chief says Chinese operatives have infiltrated scores of 'naive' US universities
Christopher Wray says his agents are 'watching warily' dozens of Chinese-language Confucius Institutes
The FBI on Tuesday warned US universities about Chinese intelligence operatives active on their campuses, adding that many academics display "a level of naivete" about the level of infiltration.
FBI Director Christopher Wray told the Senate Intelligence Committee that China has aggressively placed operatives at universities, "whether its professors, scientists, students," and the bureau must monitor them from its 56 field offices across the nation.
"It's every field office, not just major cities. It's small ones as well," Wray said.
The FBI is also "watching warily" activities at dozens of Confucius Institutes, Chinese government-sponsored academies that are often embedded within universities and public schools to offer US students Mandarin language classes.
China using 'tentacles' to erode American security, US senator warns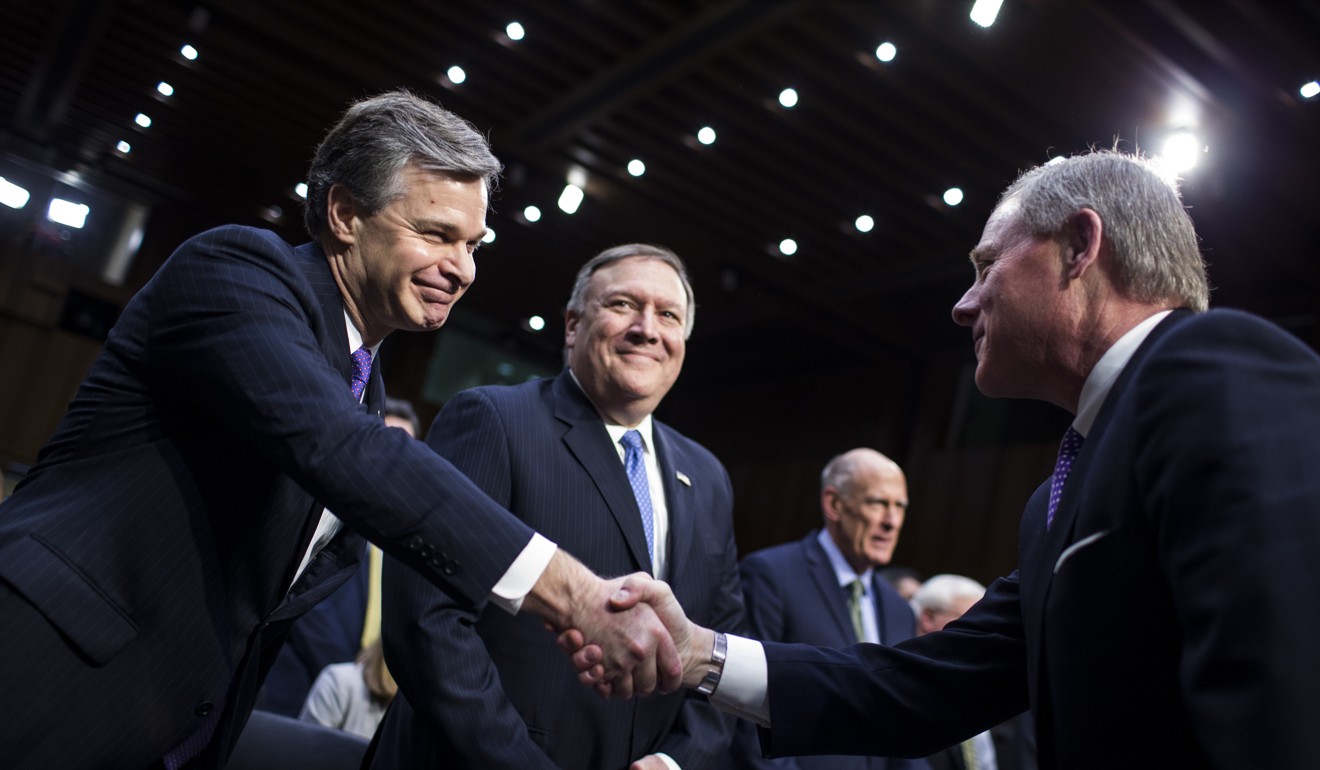 Some 350,000 Chinese students are enrolled at US universities, about 35 per cent of the more than 1 million foreigners attending university in the country, the Institute of International Education estimates.
The Senate hearing to discuss an annual assessment of worldwide threats focused heavily on Russian hacking and the nuclear threat from North Korea. But several senators pushed the five intelligence agency chiefs and the FBI director testifying at the hearing about China's ambitions.
Wray described China as using a lot of "nontraditional collectors" of intelligence and technology, not only in the business community but also in academia.
"I think the level of naivete on the part of the academic sector about this creates its own issues. They're exploiting the very open research and development environment that we have, which we all revere. But they're taking advantage of it," Wray said.
A little more than a decade ago, China began following in the footsteps of the United States, Britain, France and Germany in creating institutes abroad to promote their languages.
The Confucius Institutes now number more than 100 at public and private universities, colleges and even high schools. Several hundred more Confucius Classrooms teach Mandarin at elementary, middle and high schools across the country.
Senator Marco Rubio of Florida wrote last week to five Florida institutions – Miami Dade College and the universities of North Florida, South Florida and West Florida as well as to Cypress Bay High School in Broward County – asking that they shut down their Confucius programmes.
A smattering of universities have eliminated their Confucius Institute programmes, but the programmes continue at universities in North and South Carolina, California, Kentucky, Idaho, Texas, Missouri and Kansas, among other states.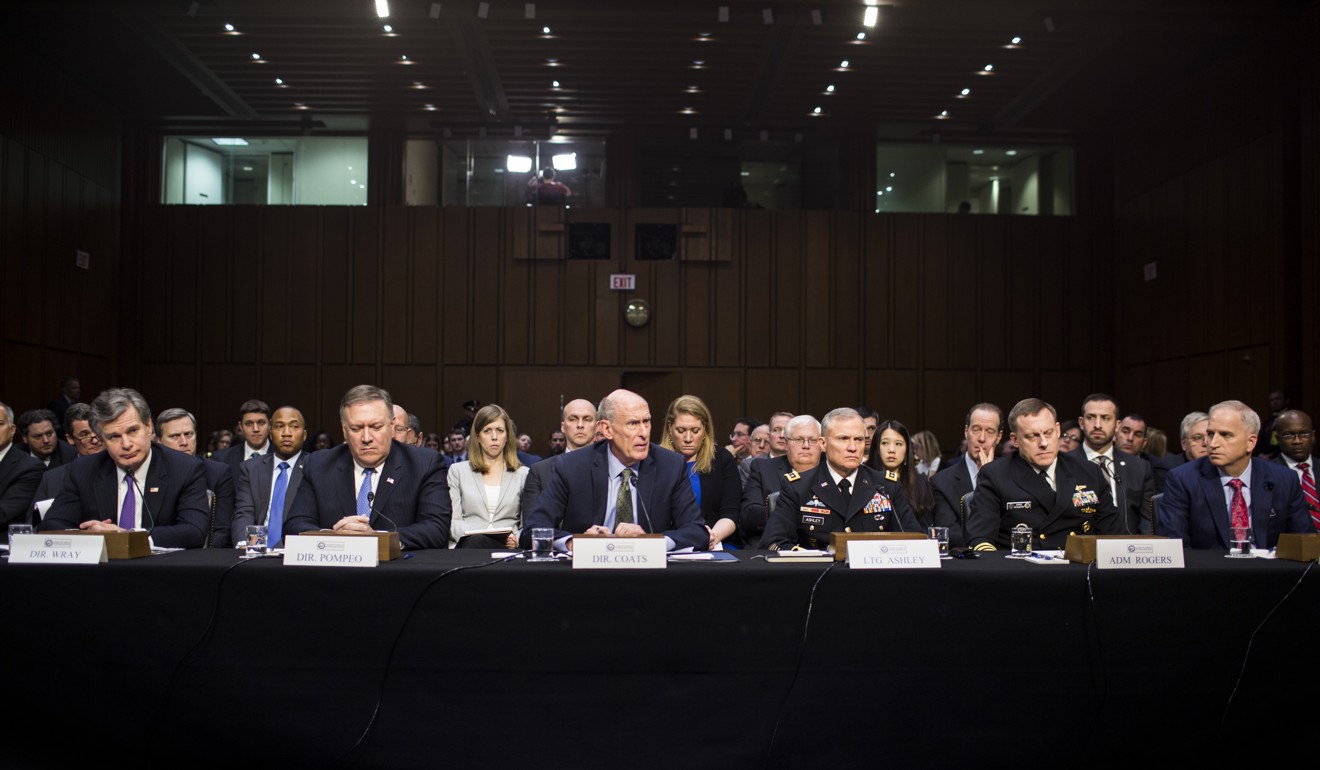 The intelligence agency heads attending the hearing also outlined how China's intelligence gathering serves its global ambitions.
"They have a long-term strategic objective to become a world power," Director of National Intelligence Dan Coats told the panel, adding that all US intelligence agencies are analysing China's intentions in an integrated manner.
"We have intensive studies going on throughout the intelligence community, relative to A to Z, on what China is doing," Coats said.
Several senators voiced concern about China's efforts to obtain US technology through investments and the rise of two of its own giants, Huawei and ZTE, telecom companies with a growing worldwide footprint and close ties to China's ruling Communist Party.
"These companies now represent some of the leading market players globally," said Senator Mark Warner, a Virginia Democrat who is ranking member of the Intelligence Committee.
"Most Americans have not heard of all of these companies. But as they enter Western economic markets, we want to ensure that they play by the rules. We need to make sure that this is not a new way for China to gain access to sensitive technology," Warner said.
Senator Tom Cotton, an Arkansas Republican, echoed Warner's concerns about Huawei and ZTE, and asked the FBI director how concerned he would be if either of the Chinese companies acquired a position inside the United States.
"We're deeply concerned about the risks of allowing any company or entity that is beholden to foreign governments that don't share our values to gain positions of power inside our telecommunications networks," Wray said.
Cotton and fellow Republican Rubio of Florida introduced a proposal in the Senate last week that would block the federal government from buying or leasing equipment from Huawei Technologies Ltd and ZTE Corp.
Having potentially unfriendly foreign companies inside the US telecom network, Wray said, "provides the capacity to maliciously modify or steal information and it provides the capacity to conduct undetected espionage."
Huawei, founded in 1987 by a former People's Liberation Army officer, has galloped to a global lead in telecommunications, almost absent in the US market but hugely popular in China, Europe, Latin America, Africa and the Middle East. ZTE, once called the "poor man's Huawei", has become a giant in wireless and data telecommunications equipment.
Cotton asked if any of the six intelligence and law enforcement chiefs could recommend purchase of Huawei or ZTE products to US citizens: "None of you raised your hand," he said.
Wray, in response to questions, said the FBI is concerned not only about the two companies winning US contracts but also other Chinese companies not so visibly connected with the Chinese government buying US hi-tech start-ups or forming joint ventures here.
"Because America is the land of innovation, there's a lot of very exciting stuff that is happening in terms of smaller start-up companies," Wray said, and Chinese operatives are on the hunt for useful technology.
"I think the private sector is not used to spotting (this). And so a lot of it is trying to educate them about what to be on the lookout for," Wray said.
This article appeared in the South China Morning Post print edition as: fbi warns of Chinese agents on campuses