Auctions
Get more with myNEWS
A personalised news feed of stories that matter to you
Learn more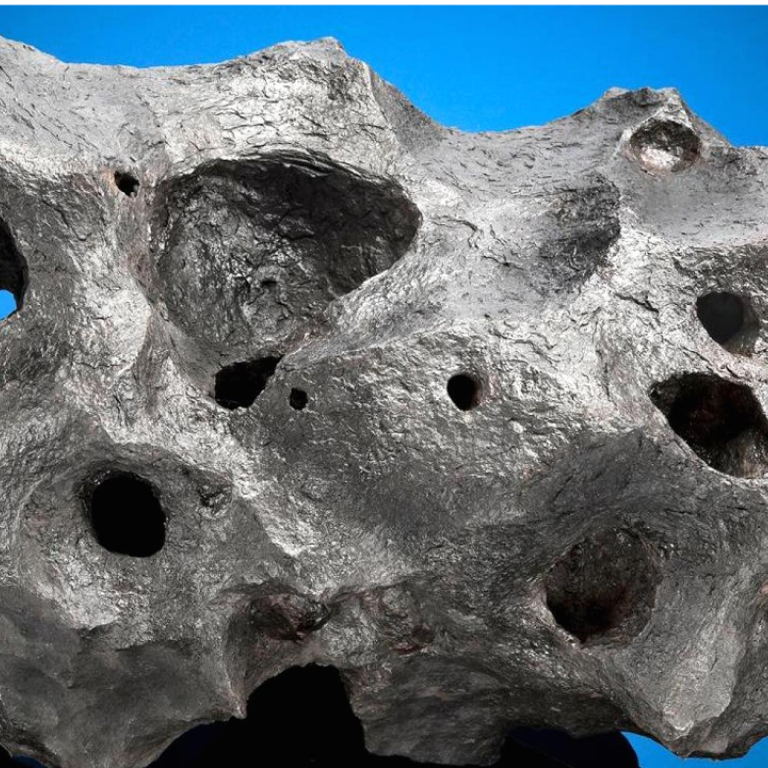 Rare 70 pound meteorite sells for record US$237,500 at Christie's
The market for meteorites is young but is growing rapidly, and prices are rising
By Robert Ferris
This is the highest price for a meteorite sold through an online Christie's auction, and the highest price ever paid for a Canyon Diablo meteorite, said the meteorite's now former owner Darryl Pitt, who is curator of the Macovich Collection of Meteorites. It had been estimated to sell for US$150,000 to US$250,000, Christie's said Wednesday.
It is rare for several reasons. Only about two per cent of all meteorites are made largely of iron. Further, very few of those are regarded as aesthetically impressive enough to be considered natural sculpture, Pitt said.
"Think of it as the quintessential American meteorite," Pitt told CNBC. "This one was really unusual. Most of them are highly angular, but this one has a gently curved surface that is evocative of a sculpture by Henry Moore."
On display at the auction was a specimen that resulted from the fireball seen over Michigan in January. That meteorite will be auctioned off at another Christie's auction, based out of London April 10-17.
The market in meteorites is young but is growing fast, Pitt said.
For example, 82 per cent of the auctions 44 lots sold and more than a dozen sold for more than their high estimate.
Ten years ago, the same Canyon Diablo iron meteorite would have sold for one-tenth of the price it sold for on Wednesday, Pitt said.
"A few years from now, it's going to be worth twice as much," he said.