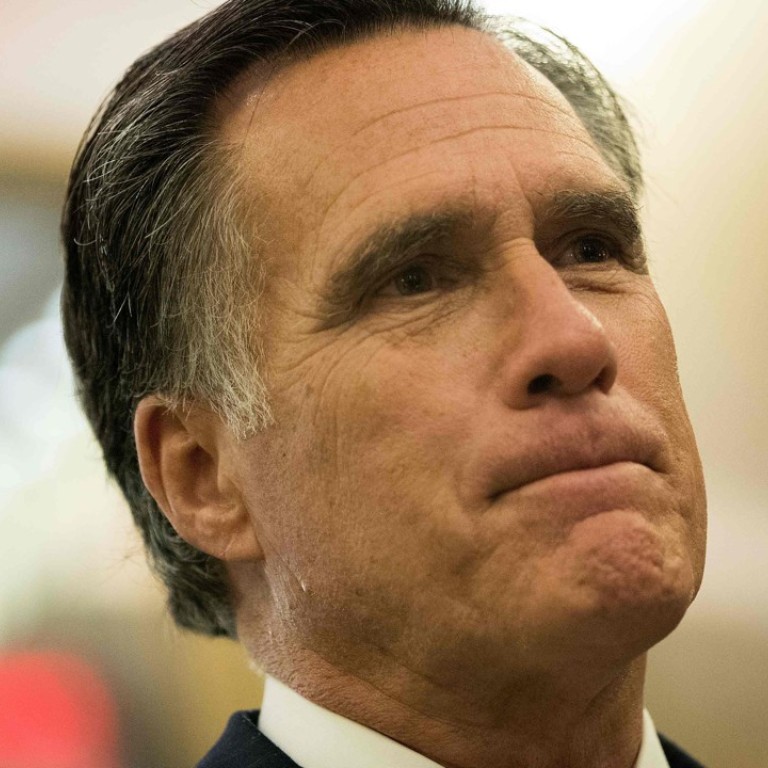 Mitt Romney running for US Senate in Utah, but will he keep his anti-Trump sentiment?
The 2012 Republican presidential nominee and former Massachusetts governor said he will seek to succeed Orrin Hatch, a strong Trump supporter who decided not to run for an eighth term
Mitt Romney announced on Friday he will run for the US Senate in Utah, potentially bringing to Washington a popular Republican who has been a scathing critic of President Donald Trump.
The 2012 Republican presidential nominee and former Massachusetts governor said he will seek to succeed Orrin Hatch, a strong Trump supporter who decided not to run for an eighth term despite the president's efforts to persuade him to stay.
"I am running for United States Senate to serve the people of Utah and bring Utah's values to Washington," said Romney, 70, on Twitter.
In a speech in March 2016, Romney called presidential candidate at the time, Trump, "a phoney, a fraud". He also called for Trump to apologise to the nation in August for his rhetoric following a violent white supremacists' march in Charlottesville, Virginia. He said the president's suggestion that both sides were to blame "caused racists to rejoice, minorities to weep, and the vast heart of America to mourn".
Still, Trump interviewed him as a candidate for secretary of state. Romney said in June 2017 that he would have accepted the job if he had been offered it, and that he and the president were not as far apart on issues as he once feared.
Romney enters the race as the early favourite thanks to his popularity in Utah, fundraising skills, name recognition, and months of campaigning and fundraising for other Republican candidates.
But Utah Republican Party Chairman Rob Anderson harshly criticised Romney in an interview published online on Wednesday by the Salt Lake City Tribune. He accused Romney of "essentially doing what Hillary Clinton did in New York" by running in a state where he had not spent much time.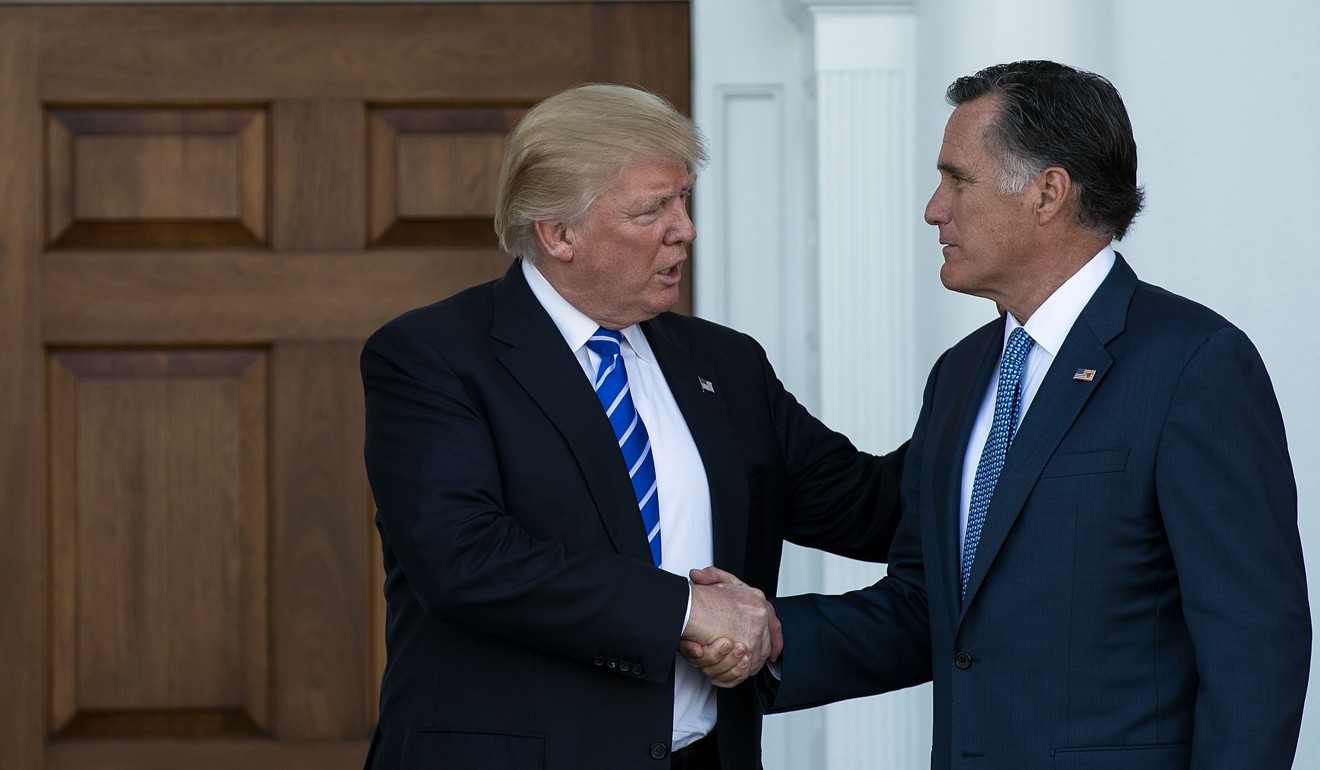 One question is whether Romney will continue to be a strong anti-Trump voice in a state the president won by 18 percentage points in 2016, or follow the path of former vocal Trump critics like South Carolina Senator Lindsey Graham who have now become allies.
Romney criticised Trump in January following reports that the president used a derogatory term to refer to African countries during a White House meeting on immigration. 
"The poverty of an aspiring immigrant's nation of origin is as irrelevant as their race," Romney tweeted on January 15. "The sentiment attributed to POTUS is inconsistent w/ America's history and antithetical to American values."
It is not clear how Trump will respond to Romney's candidacy. White House Press Secretary Sarah Huckabee Sanders said on January 2 that she had not talked with the president about potentially backing Romney, but that Trump "is very sad to see Senator Hatch leave".
Romney may also be confronted by the pro-Trump, anti-establishment forces in the Republican Party that influenced decisions by Republican Party Senators Bob Corker of Tennessee and Jeff Flake of Arizona to retire after this year, although a Corker spokesman said he may reconsider.
The conservative advocacy group FreedomWorks has already come out against Romney.
"We will not be supporting Romney. We think that Utahans deserve a constitutional conservative to fill that seat," Jon Meadows, a spokesman for the organisation, said in an emailed statement after Hatch announced his retirement.
Romney – a graduate of Brigham Young University in Provo, Utah, and Harvard University's law and business schools – managed the 2002 Olympic Games in Salt Lake City and moved to the state after the 2012 election. After Hatch's retirement announcement, Romney changed his location on Twitter to Utah from Massachusetts, where he served as governor from 2003 to 2007.
Possible opponents for Romney include Democratic candidate and Salt Lake County Councilwoman Jenny Wilson and independent Evan McMullin, who is considering a bid after winning 21.5 per cent of the presidential vote in the state in 2016.