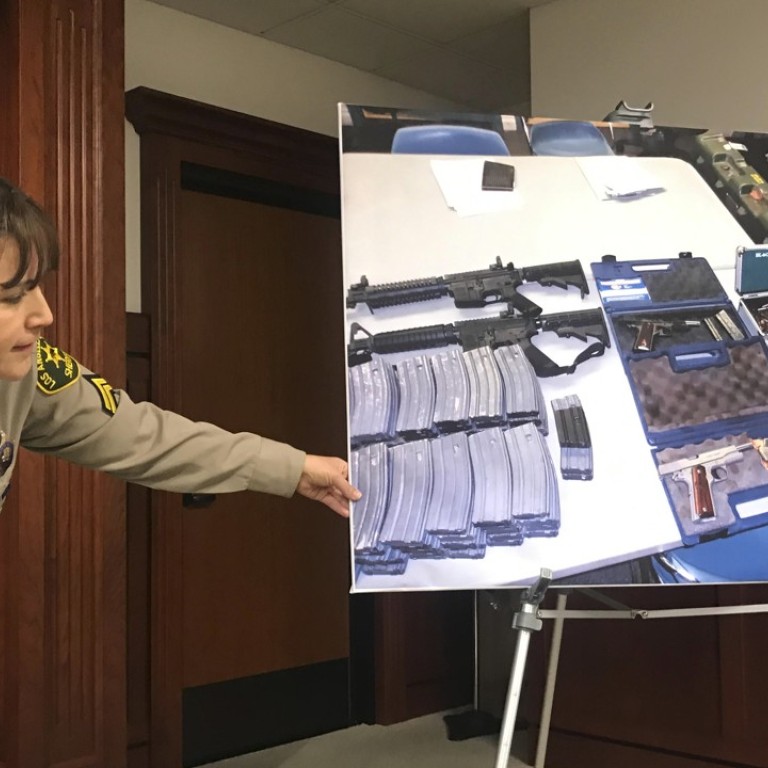 Copycat school mass shooting thwarted as police seize arsenal from California student
Pupil aged 17 had two AR-15 rifles, two handguns, and stacks of ammunition clips
An alert security officer at a California high school helped thwart what police and school officials often fear after a mass shooting: a copycat incident.
The Los Angeles County Sheriff's Department said they raced to prevent just such an incident Friday, acting on a tip from a security officer at El Camino High School in Whittier, southeast of Los Angeles. The security officer overheard a "disgruntled student" making threats to open fire in a school.
Investigators arrested the student later Friday and confiscated a "collection of weapons and ballistic evidence" from the 17-year-old student's home.
Police displayed a photo of the student's arsenal that included at least two AR-15 type assault rifles, two handguns and stacks of ammunition clips.
The student, who is being held without bail, remains unidentified due to being a minor, said sheriff department spokeswoman Nicole Nishida, the Los Angeles Times reported.
In a letter posted online Wednesday, Superintendent Hasmik Danielia of the Norwalk-La Mirada school district said officials were cooperating with the police and have maintained regular drills involving active gunmen.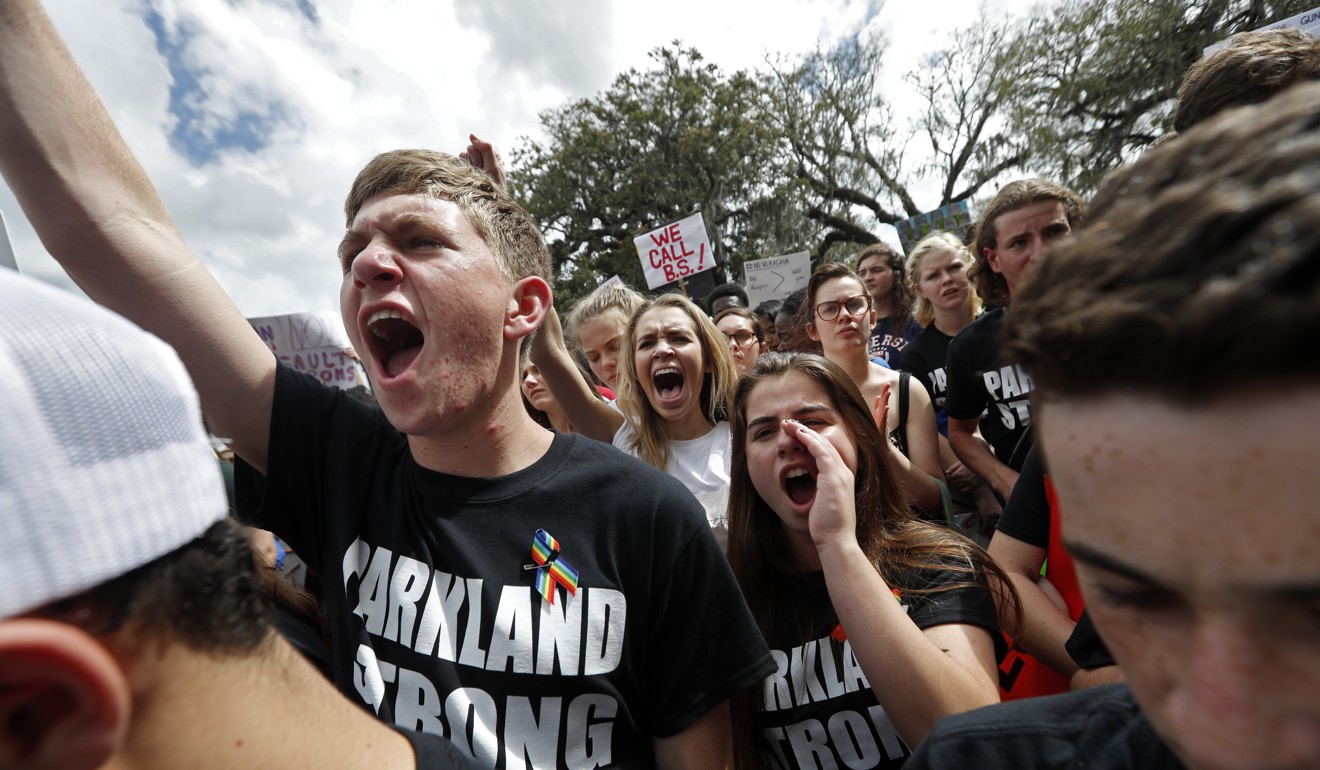 "We responded quickly and effectively when we first learned about the potentially dangerous threat that was made by the student and contacted law enforcement immediately," Danielia said.
A palpable uneasiness has descended on campuses across the country since the shooting in Florida. Adding to the anxiety: the spread of copycat threats on Snapchat and other social networks, where ominous messages proliferated.
Though most appeared to be hoaxes – "jokes," as several suspects called them – administrators, police and school resources officers have been on high alert, looking out – warily – for students motivated to threaten or engage in similar behaviour.
In Arkansas, a student allegedly threatened to "shoot up the high school like they did in Florida" – and was arrested. In southeastern Massachusetts, a social media post warned local high school students of a "Florida pt 2."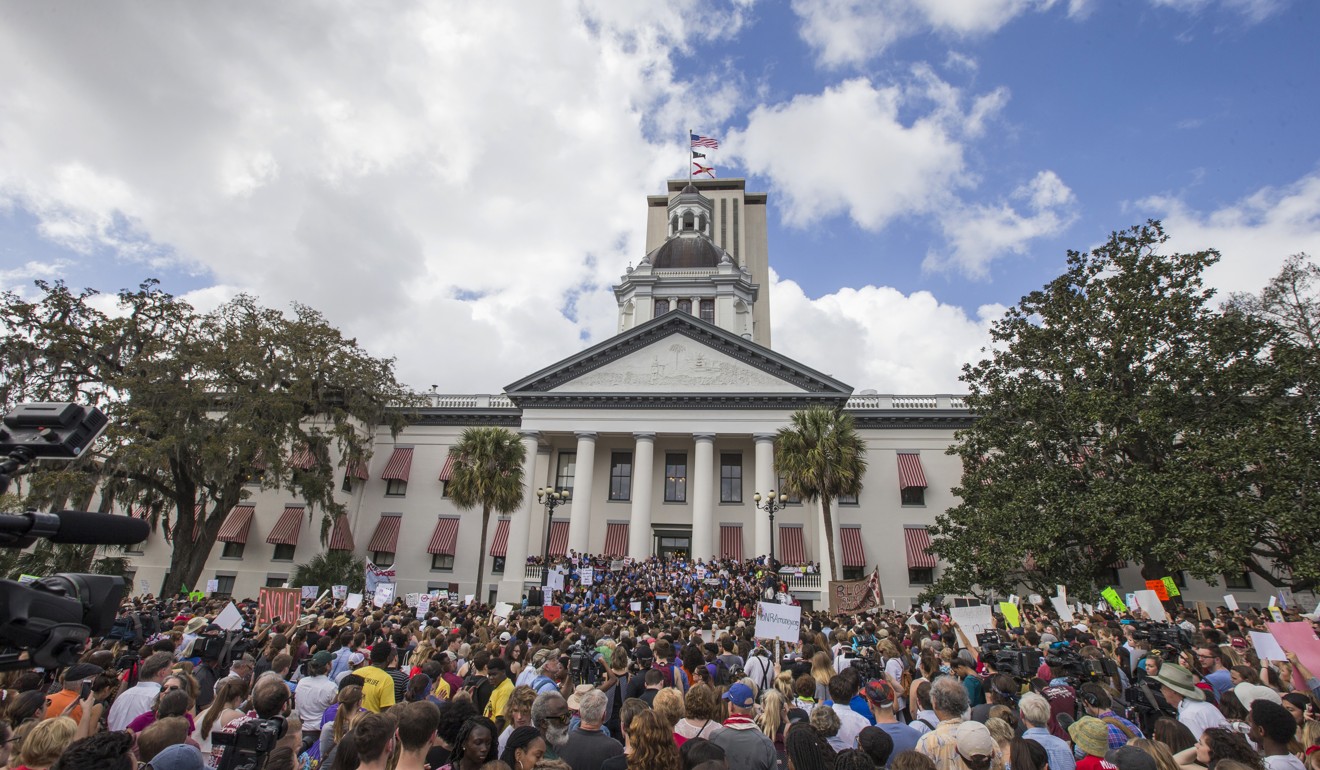 In South Carolina, a ninth-grader was arrested after he allegedly posted a photo of himself on Snapchat wearing a mask and holding what appeared to be an assault rifle. That picture was captioned, "Round 2 of Florida tomorrow" – and alarmed authorities across the state line.
When confronted by South Carolina deputies, the student in the photo said he posted it in jest.
And Wednesday morning, Long Beach Unified School District Superintendent Chris Steinhauser notified parents of an unconfirmed threat of a potential attack on Long Beach Polytechnic High School.
"While these rumours are unsubstantiated, we take them seriously and are working with law enforcement to actively investigate," Steinahuser wrote on the school's website. "You will see additional law enforcement presence at the school today. We appreciate those who alerted us. Your students will be safe and protected at school."