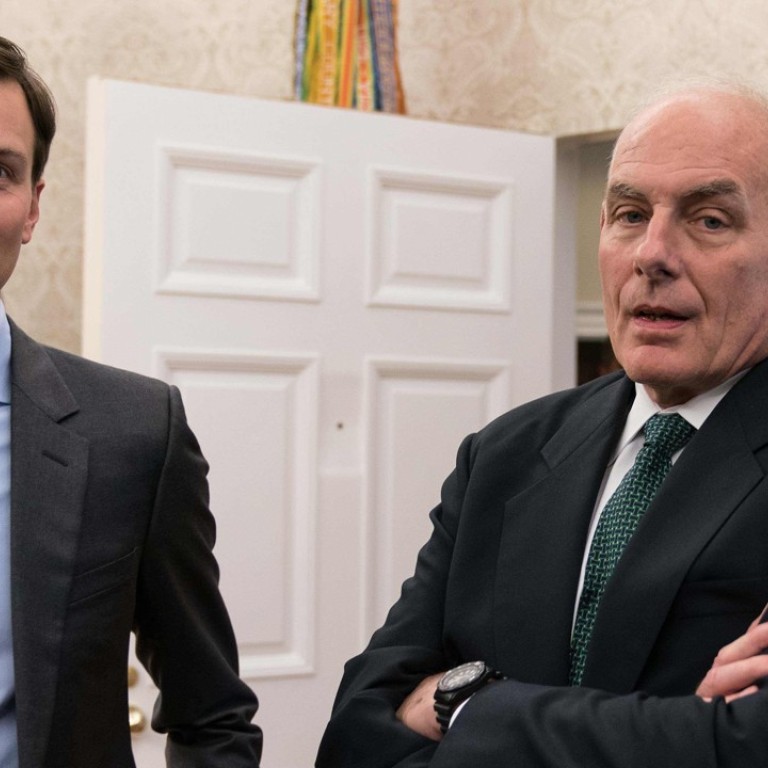 John Kelly strips Jared Kushner of top-secret White House security clearance
Trump: 'I will let General Kelly make that decision and he's going to do what's right for the country'
The security clearance of White House senior adviser Jared Kushner, President Donald Trump's son-in-law, has been downgraded, according to two people informed of the decision.
Kushner had been operating with an interim clearance at the "top secret/sensitive compartmented information" level for more than a year. Now he is only authorised to access information at the lower "secret" level, according to a White House official and a person familiar with the decision, both of whom spoke on condition of anonymity. Neither source was authorised to discuss the decision publicly.
Chief of staff John Kelly ordered that White House officials with interim clearances pending since before June 1, 2017, lose their access to the nation's deepest secrets if they hadn't received permanent clearances by last Friday. A White House official confirmed to Associated Press that Kelly's order has been implemented.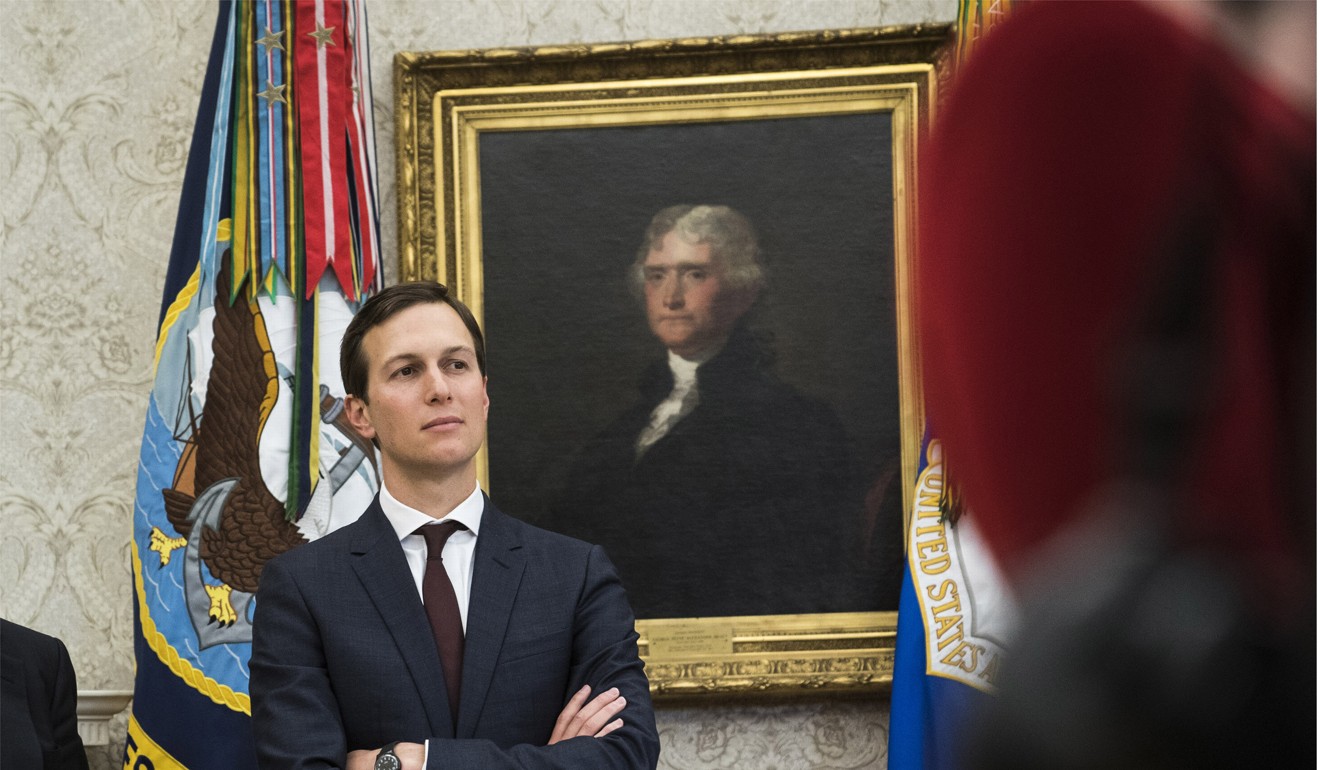 Trump could have reversed Kelly's decision and unilaterally offered Kushner a clearance, but deferred to Kelly.
"I will let General Kelly make that decision and he's going to do what's right for the country and I have no doubt he'll make the right decision," Trump said Friday, when he addressed the security clearance issue for the first time.
Kushner's lawyer said that Kushner's ability to do his job won't be affected by any change to his clearance.
"Those involved in the process again have confirmed that there are dozens of people at Mr. Kushner's level whose process is delayed, that it is not uncommon for these clearance reviews to take this long in a new administration, and that the current backlogs are now being addressed," said Peter Mirijanian, a Kushner spokesman.
Kushner's portfolio once included the US relationships with China and Japan and a host of domestic priorities, including infrastructure, trade and economic development. But his freewheeling reach in the foreign policy space – which was viewed as undermining Secretary of State Rex Tillerson – had already been curtailed somewhat under Kelly.
Still, Kushner is reportedly said to have reviewed the highly secret presidential daily brief and has been in the room for some of Trump's most consequential domestic and foreign policy decisions.
Kushner is one of dozens of White House aides who have been working without permanent security clearances for the better part of a year.
White House press secretary Sarah Huckabee Sanders told reporters Tuesday that she would not comment on individual security clearances but called Kushner "a valued member of the team, and he will continue to do the important work that he's been doing since he started in the administration."
With a top-secret clearance, Kushner would have had access to information about covert operations and intelligence sources and methods. With a secret clearance, he would still have access to intelligence assessments, but not necessarily the information behind why the US knows what is being shared with him.
The downgrade would mean that anyone giving top-secret material to Kushner could be accused of mishandling classified material, according to David Priess, who wrote a history of the President's Daily Brief, the highest-level intelligence document produced in the United States. Still, a president has the ultimate authority to classify or declassify information, so he could show the brief – covering hotspots around the globe, US covert operations and intelligence about world leaders – "to whomever he damn well pleases," Priess tweeted.
There are three levels of security clearances. Disclosing information deemed "confidential" would "damage" national security. The unauthorised disclosure of "secret" information could cause "serious damage" to national security. "Top secret" disclosures would cause "exceptionally grave damage" to national security.
The White House's handling of security clearances has come under intense scrutiny in the wake of revelations that former White House staff secretary Rob Porter had worked for more than a year with only interim clearance. Porter, whose job gave him constant access to the most sensitive of documents, had been accused of domestic abuse by his two ex-wives. The White House has repeatedly changed its timeline about who knew what and when about the allegations, and the scandal has weakened Kelly's standing, both among staffers and the president.
Kushner has been forced to repeatedly correct omissions in his "SF-86," the government-wide form used to apply for clearances, as well as his financial disclosure forms, which experts said could delay or even nix his chances of earning a clearance through the normal process. Kushner has also come under scrutiny in special counsel Robert Mueller's ongoing investigation into Russian interference in the 2016 election.
This article appeared in the South China Morning Post print edition as: China linkas Kushner loses his top secret status