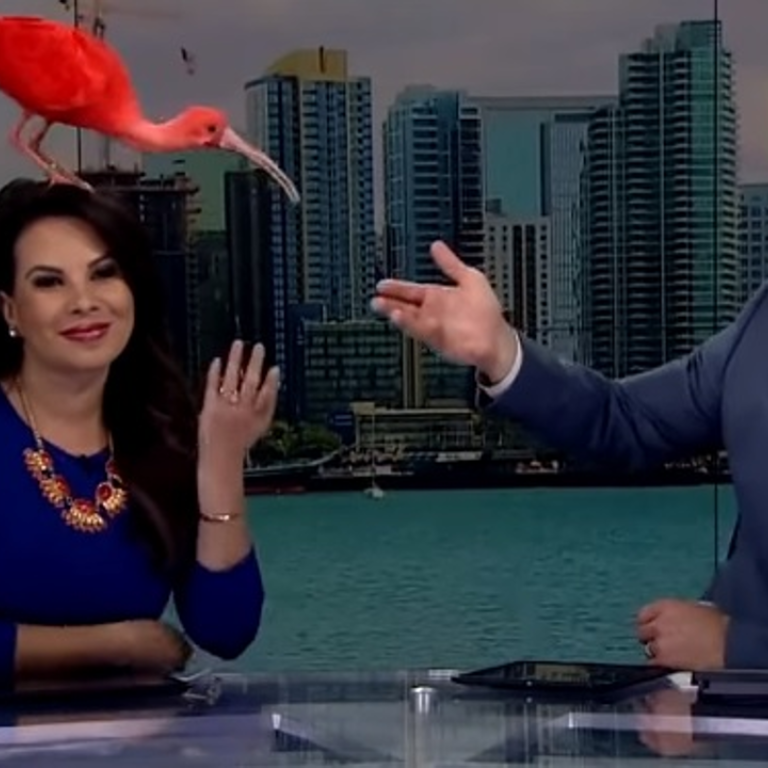 CBS News anchor gets a surprise when a pink bird lands on her head during live TV broadcast
But Nichelle Medina handled it like a pro when the bird, in the studio for a 'Zoo Day' segment, perched on her head
By Sujin Thomas
It's an age-old belief that if a bird poops on your head, you may receive some good luck.
But what if a bird perches on your head on live TV?
The jury's still out on that one but that's exactly what happened to a news co-anchor on CBS News 8 in San Diego on Monday (February 26) morning.
A scarlet ibis was to be featured on the show for a "Zoo Day" segment when it made an early appearance by flying into the shot and perching on co-anchor Nichelle Medina's head, reported Inside Edition.
Medina was mid-sentence in saying "good for wedding your garden of bugs…" when she was cut short by the surprise entrance.
She took it in her stride and finished off her sentence: "Or flying onto my head."
Her co-anchor Eric Kahnert burst out into laughter and remarked: "How's that for an introduction?"
How's that for a start to the week?
The 10-year-old pink bird's name is Sophie and is one of the ibis ambassadors from the San Diego Zoo Safari Park.
The scarlet ibis is native to South America and the Carribean and is one of the two national birds of Trinidad and Tobago.