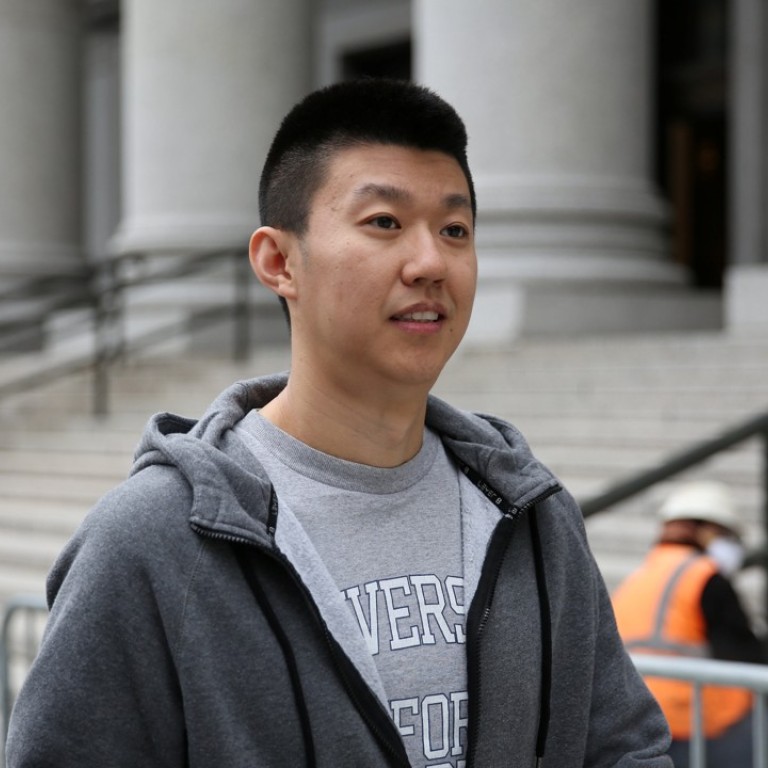 Ex-aide of Macau billionaire Ng Lap Seng, jailed by US in fallout from UN bribery scandal, blames 'traditional' Chinese upbringing
Jeff Yin, sentenced to seven months' prison for tax evasion, says it never occurred to him to question the illicit activities of his former boss
An American man, who worked for a billionaire real estate developer from Macau convicted of bribing United Nations officials, was sentenced by a US judge to seven months in prison on Wednesday after he pleaded guilty to tax evasion.
Jeff Yin, 32, who partly blamed his woes on his traditional Chinese upbringing, was sentenced by US District Judge Vernon Broderick in Manhattan. His lawyer, Sabrina Shroff, said she planned to submit a court filing arguing that Yin should be allowed to serve his sentence in a halfway house, which the judge said he would consider. Yin was charged alongside his former boss, Ng Lap Seng, who was found guilty in July of bribing UN officials to win their support for a conference centre he hoped to build in Macau.
Yin eventually pleaded guilty to a single tax charge, admitting that he took payment from Ng's organisation in checks made out to cash to avoid paying taxes but did not plead guilty to any bribery charges.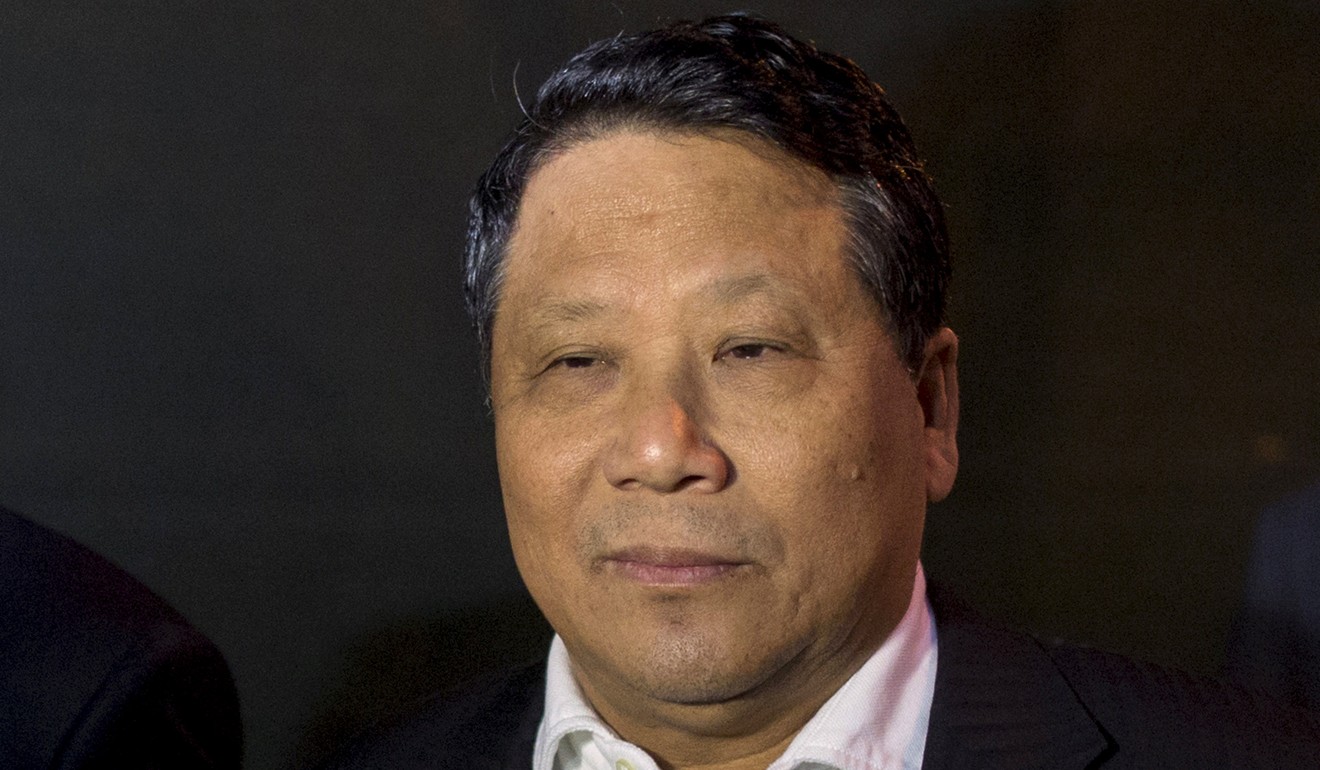 As part of his plea deal, Yin agreed not to appeal a prison sentence of less than two and a half years.
"I didn't pay my taxes and I'm truly sorry," Yin said before being sentenced.
Federal prosecutors had argued for a sentence of at least two years. Assistant US Attorney Daniel Richenthal said in court on Wednesday that Yin had helped Ng carry out his bribery scheme, and that Broderick should consider that even though Yin did not plead guilty to bribery charges.
Yin said it never occurred to him to question what he was told to do by his boss, partly because he grew up in a "very traditional" Chinese-American family.
Ng is scheduled to be sentenced on March 23.
Prosecutors said during Ng's trial that the recipients of his bribes were Francis Lorenzo, a former deputy ambassador from the Dominican Republic, and John Ashe, a former UN General Assembly president and ambassador from Antigua and Barbuda.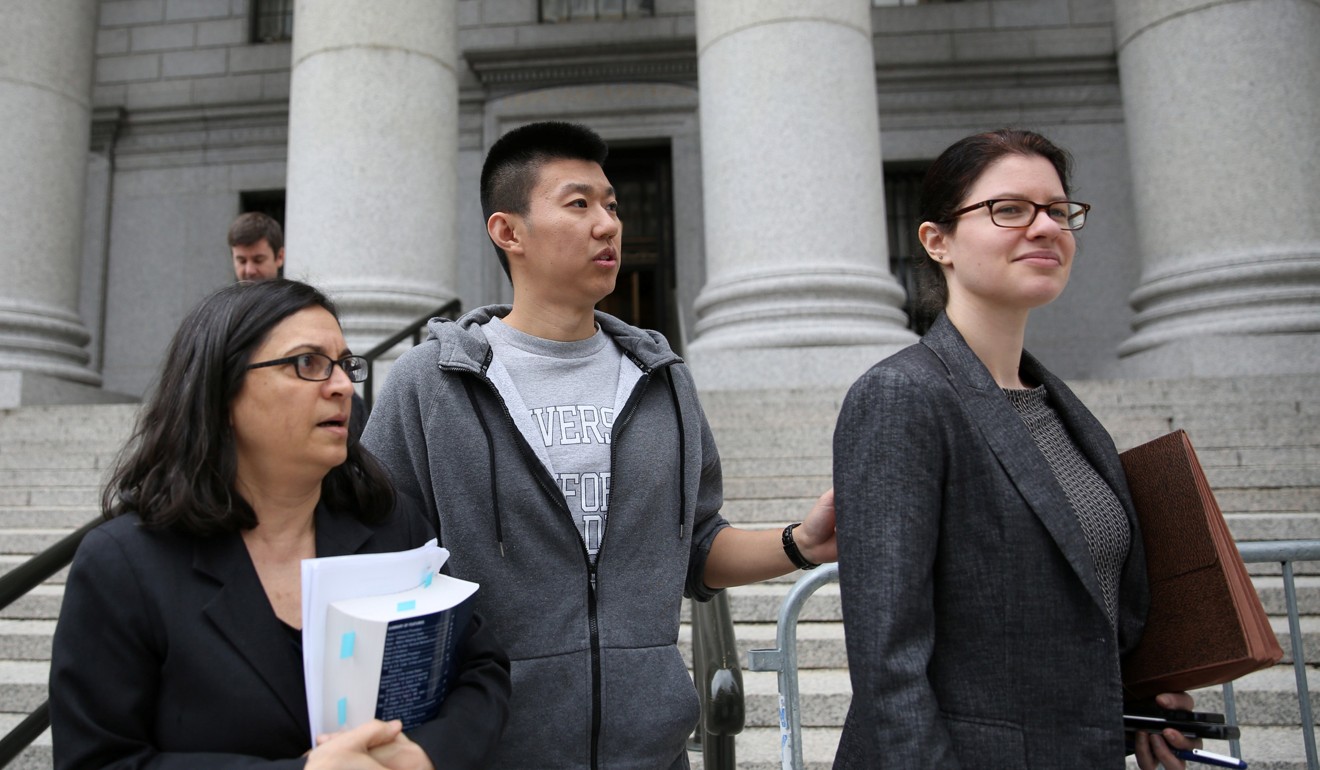 The prosecutors said that with the two ambassadors' support for his conference centre, Ng hoped to win "fame and more fortune" by developing in Macau what he thought of as the "Geneva of Asia." The conference centre was never built.
Lorenzo pleaded guilty to bribery and money laundering, and he testified against Ng for more than a week after agreeing to cooperate with prosecutors.
Ashe was also criminally charged but died accidentally at home in June 2016 after dropping a barbell on his neck.
This article appeared in the South China Morning Post print edition as: Former aide of Macau billionaire jailed in US