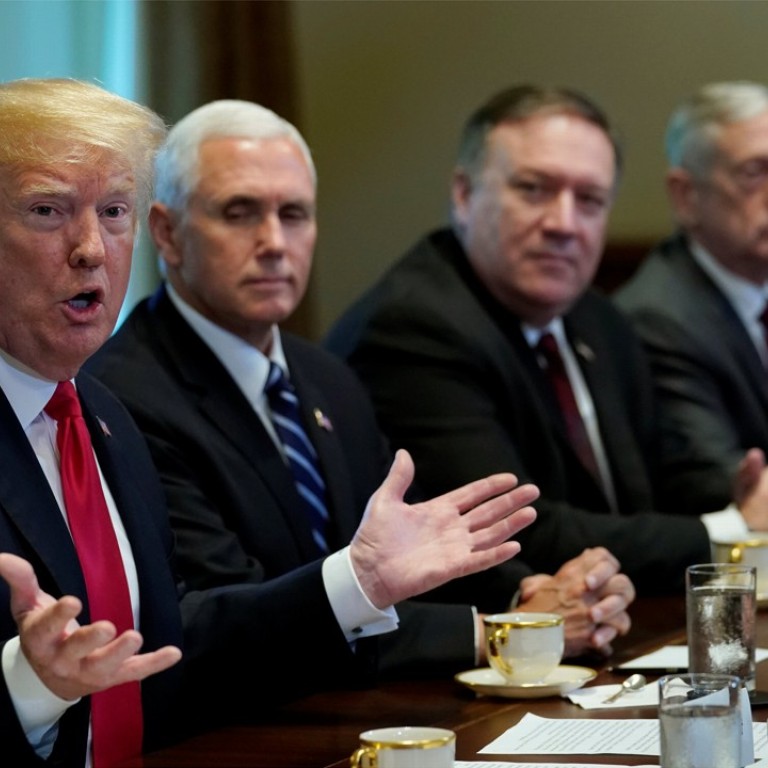 Donald Trump says North Korea could have been 'influenced' by Xi Jinping to turn on US ahead of talks with Kim Jong-un
North Korea has threatened to pull out of the June 12 talks between Trump and Kim earlier this week, and Trump says he believes Chinese President Xi may be involved 
US President Donald Trump said on Thursday that Chinese President Xi Jinping "could be influencing" North Korean leader Kim Jong-un after Kim's regime abruptly shifted to a sharp, negative tone this week, calling off a summit with South Korea and threatening to drop a planned June meeting between Trump and Kim.
"If you remember two weeks ago, all of a sudden out of nowhere Kim Jong-un went to China to say hello again – second time – to President Xi," Trump told reporters during an Oval Office meeting with Nato Secretary General Jens Stoltenberg, referring to a May 8 meeting between the leaders.
"It could very well be that he's influencing Kim Jong-un. We'll see what happens. Meaning the President of China, President Xi, could be influencing," Trump said.
Trump's remarks came the day after Chinese Foreign Minister Wang Yi urged the US to remain calm over North Korea's about-face. 
During an official visit to Paris, Wang said that "all parties, especially the United States, should cherish this opportunity for peace and should not work as a barrier". 
"Measures that North Korea has taken to ease tension on the Korean peninsula should be acknowledged," he added.
"To solve this problem, it's necessary for the two parties to work towards the same direction, not the opposite. What I would like to emphasise is that the current eased situation on the peninsula issue has been hard won."
Pyongyang cited this week's long-planned US-South Korea "Max Thunder" military exercises as the reason for its cancellation of talks with high-level South Korean officials, according to North Korean state media.
This year's edition of the annual drills, which began on Monday and will continue until the end of next week, was a plot to "make a preemptive air strike at the DPRK and win the air", North Korea said.
Pyongyang warned the US to call off the exercises or "think twice" about the fate of the Trump-Kim summit.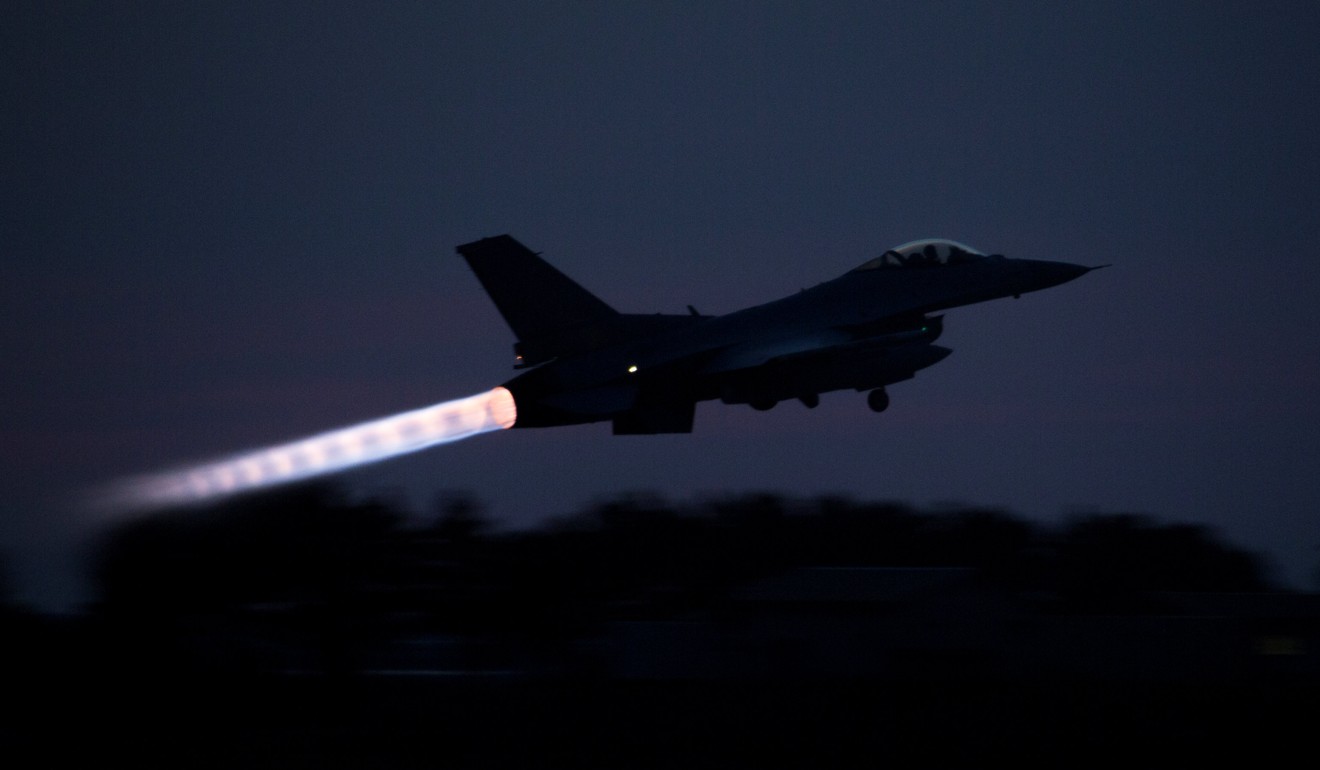 North Korea continued its complaints on Thursday as it warned of a "rupture" in ties with South Korea, calling the country's officials "ignorant and incompetent".
The White House said it had had no official notice from the North Korean government and it was continuing to plan the Trump-Kim meeting. The Pentagon said it had no plans to scale back the drills.
Trump has said that if the talks don't happen, the US will move on.
Kim visited Xi in the Chinese port city of Dalian on May 8 after a surprise two-day visit to Beijing in late March. The quick succession of meetings indicated that the strained ties between the two are improving rapidly as North Korea seeks talks over its nuclear programme.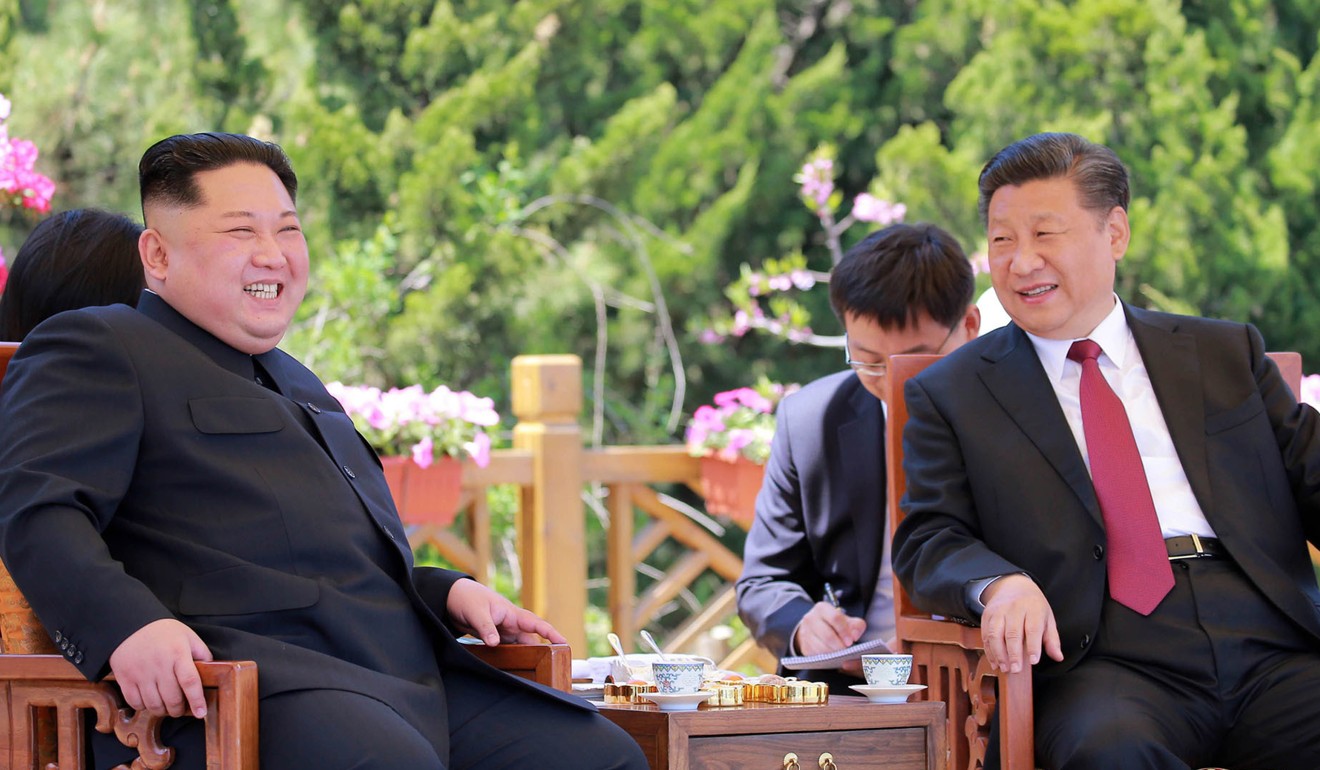 The neighbouring nations, which fought together during the Korean war, had grown apart last year after China backed United Nations sanctions crimping North Korea's energy imports and sources of foreign cash in a bid to pressure it to halt its nuclear and missile tests.
Now China and North Korea's interests are becoming more aligned. North Korea relies on China to support its economy, while Xi could use closer ties with Kim as leverage in his talks with Trump over the trade dispute between the world's two largest economies.
Chinese Vice-Premier Liu He is in Washington this week for high-level talks to head off a potential trade war. He is expected to meet with Trump today.
"You have to have two parties that wanted to do it. He absolutely wanted to do it," Trump said, referring to Kim and the June summit meeting. "Perhaps he doesn't want to do it. Perhaps they spoke with China, that could be right. President Xi – friend of mine, great guy – but he's for China and I'm for the United States."