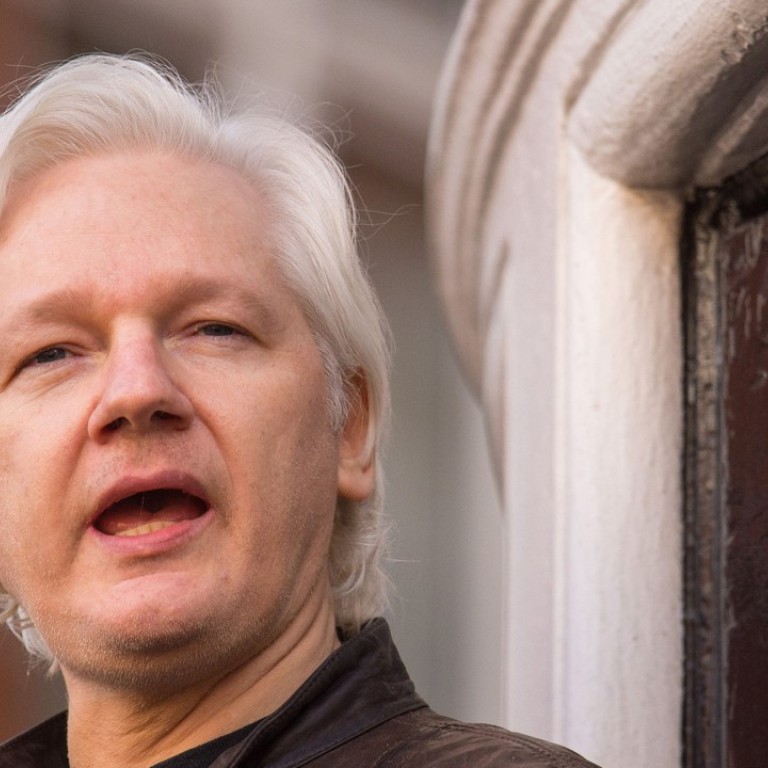 WikiLeaks founder Julian Assange is willing to testify in Russian election meddling investigation, according to his associate
Assange's organisation released thousands of emails during the election that US intelligence agencies say Russian hackers stole from Hillary Clinton's campaign and the Democratic National Committee
Julian Assange is willing to speak with congressional investigators probing Russian interference in the 2016 election, an associate to the WikiLeaks founder said on Friday.
Randy Credico, a New York-based radio host known for serving as an intermediary between Assange and long-time Trump adviser Roger Stone, said the WikiLeaks founder recently told him he's ready to "clear this whole Russia thing up."
"Julian Assange is at the centre of all of this, yet no one has interviewed him," Credico told The New York Daily News. "He's waiting. He's been waiting all along."
Credico said Assange didn't tell him what information in particular he's prepared to share with investigators.
Assange would only be willing to speak to investigators if they come to the Ecuadorean embassy in London, where he has been holed up since 2012 over fears of being extradited to the US for leaking caches of classified material.
Credico said he travelled to Washington, DC, earlier this week and informed the staff of House Intelligence Committee ranking member Adam Schiff about Assange's willingness to testify.
"I think they were shocked by the idea," Credico said.
The Republican-controlled House committee ended its Russia investigation earlier this year, saying it found no evidence to suggest the Kremlin meddled in the election in a deliberate attempt to get President Donald Trump elected, breaking with the US intelligence community's unanimous assessment.
The committee's Democratic minority, which vehemently opposed the Republican conclusion, has continued its investigation.
A spokesman for the committee Democrats entertained Assange's offer, but appended a strict condition.
"Our committee would be willing to interview Julian Assange when he is in United States custody, not before," the spokesman told The News.
Assange's organisation released thousands of emails during the election that US intelligence agencies say Russian hackers stole from Hillary Clinton's campaign and the Democratic National Committee.
The email dumps caused repeated embarrassments for Clinton's Democratic presidential bid. Trump, on the other hand, celebrated the leaks, proclaiming at a campaign rally in October 2016, "I love WikiLeaks!"
Credico, who has interviewed Assange at the embassy in London several times, served as a messenger between Stone and the WikiLeaks founder during the 2016 election.
Unearthed email exchanges show Stone privately sought out damaging information about Clinton from Assange. Special counsel Robert Mueller has shown increased interest in Stone's role in the Trump campaign, interviewing a number of his associates and looking into his financial dealings, according to people familiar with the matter.
This article appeared in the South China Morning Post print edition as: Assange 'willing' to testify in Russian interference probe