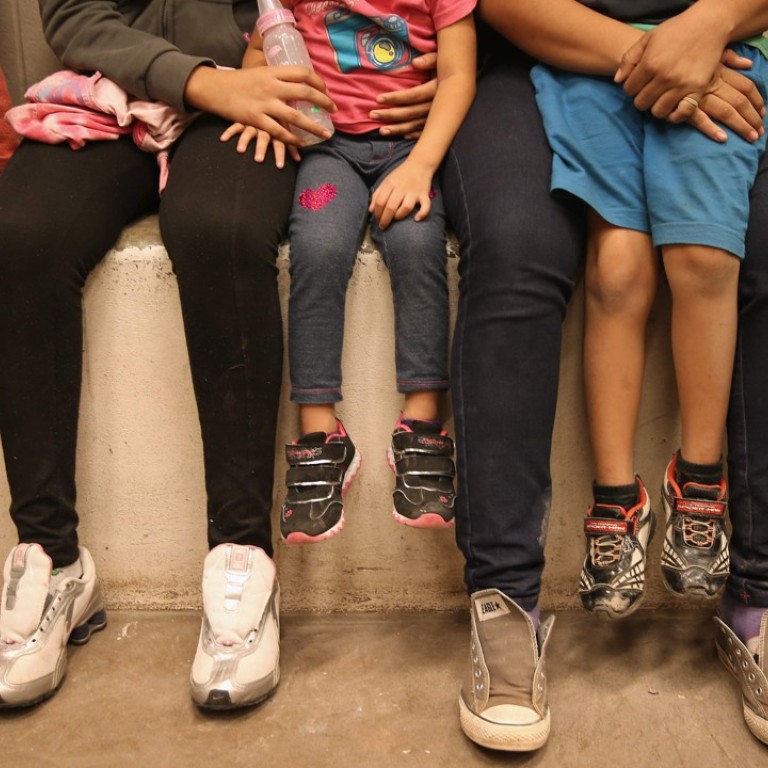 'Suicide' of migrant separated from his wife and child casts harsh light on Donald Trump's immigration policy
Marco Antonio Munoz, 39, died in a Texas jail after his wife and child were taken to a detention centre that's been described as a 'dog kennel'
In May, asylum seeker Marco Antonio Munoz turned himself, his wife and their three-year-old son in to US authorities. Within hours he had been separated from his family under Donald Trump's "zero tolerance" policy and found dead in a Texas jail cell.
His death is the latest incident to cast a harsh spotlight on the zero tolerance policy, which advocates for immigrants have denounced as inhumane, and on the processing centre he was taken to, which US Senator Jeff Merkeley recently likened to a dog kennel.
Munoz, 39, and his family crossed into the US from Mexico with on May 12 near Granjeno, a town where Central American families seeking asylum often turn themselves in to Border Patrol agents.
They were detained and taken with others to a processing centre in nearby McAllen, where men are separated from women and children when they arrive, and unaccompanied children are held separately.
After being told his family would be divided up, Munoz became upset and struggled with agents, according to an agent who spoke on condition of anonymity because he was not authorised to discuss the case.
Munoz was taken to a jail where, authorities say, he committed suicide.
In recent months, Border Patrol staff had become concerned about conditions at the processing centre as the number of families being held increased, the agent said.
The facility, a converted warehouse, opened as a temporary processing and holding area in 2015 after an influx of Central American families strained the jail-like concrete holding cells at the Border Patrol station in nearby McAllen.
The processing centre is sectioned off by pieces of cyclone fence attached in some places with bolts and zip ties. There are benches to sit on, televisions suspended above and portable toilets.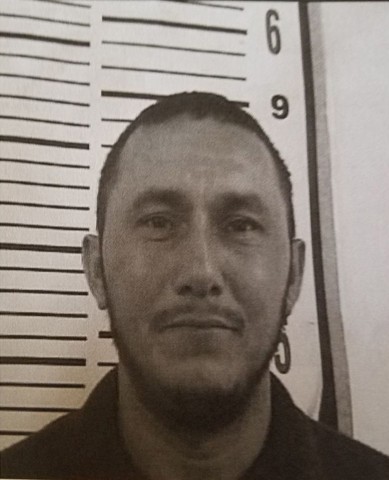 "It's like a kennel," the agent said, echoing Merkeley's words. "It's not a jail facility."
Under the zero tolerance policy, many migrants are now charged in federal criminal court with illegally entering the country, a misdemeanour, before their cases proceed to administrative immigration court.
Adults are held by Border Patrol and transferred to federal detention, and their children are placed in federal shelters or foster care.
As a result, more people have been held at the McAllen processing centre longer than in the past, including more men, the agent said. There have been outbreaks of chickenpox and scabies, and agents frequently got sick, he said.
"It's one thing when you have families with kids; it's another when you have grown men with criminal records and ill intent," the agent said.
"It's super-crowded. It gets to the point where we have to stop sending people there. There's days where there's over 1,000 people there. They have to send them to other stations until we can whittle them down."
Agents have started to worry about security, he said.
"When you have people crowded in an unsecure facility, that's very dangerous, especially when you have people looking for trouble," he said.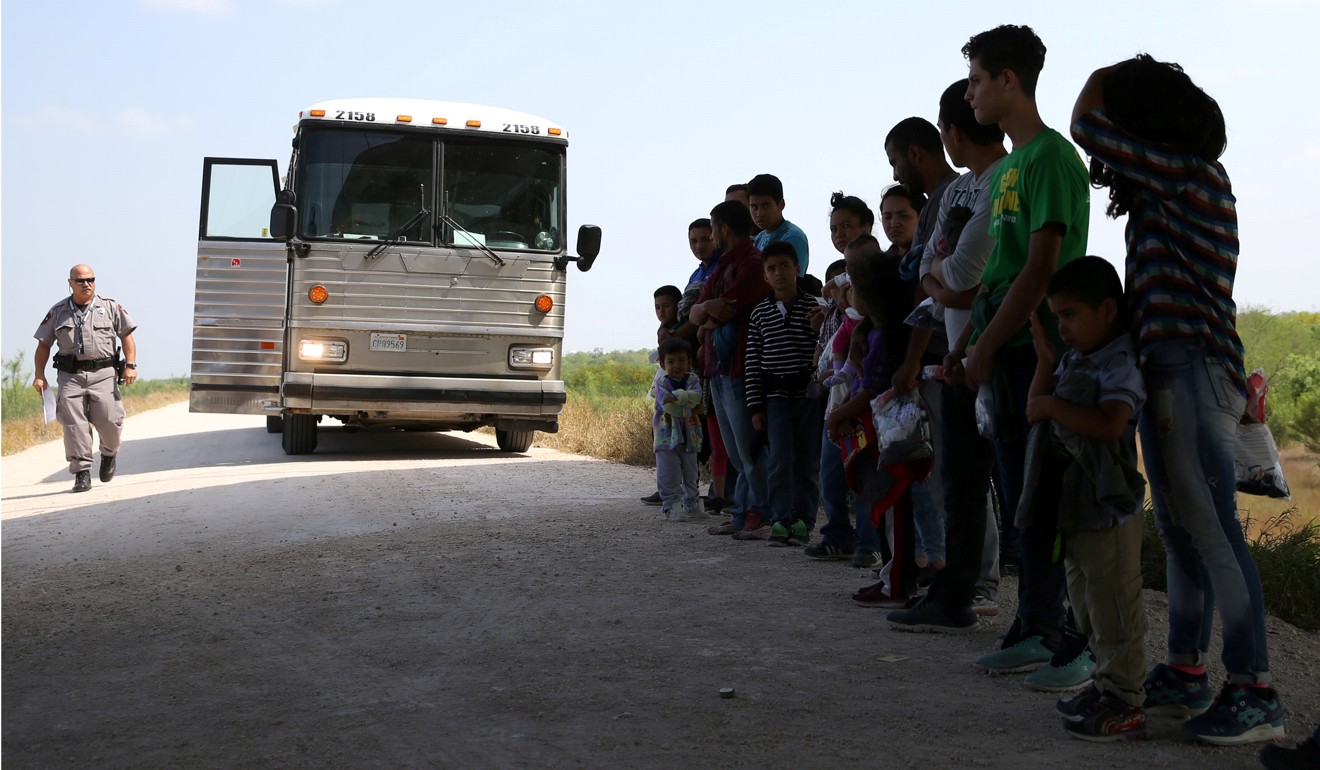 He said agents had shared their concerns with supervisors. "We've told them this before. It's a powder keg. Something's going to happen there," he said.
The response: "We're going to look into it. We're going to study it."
Brandon Judd, president of the National Border Patrol Council, the union that represents agents, said it has complained about crowded conditions at the processing centre.
"To me and the agents it's extremely scary and concerning," Judd said.
When migrants held at the centre are disruptive, as Munoz allegedly was, they are transferred to local jails.
Munoz was transferred 40 miles west to Starr County Jail in the border town of Rio Grande City. Munoz tried to escape as he arrived at the jail, but was restrained, the agent said.
Munoz, a coffee producer, was booked at 9:40pm and placed in a padded isolation cell, where guards saw him praying overnight, according to sheriff's reports.
The next day, at 9:50am, a guard saw Munoz lying in the centre of the cell, unresponsive and without a pulse, with "a small pool of blood by his nose".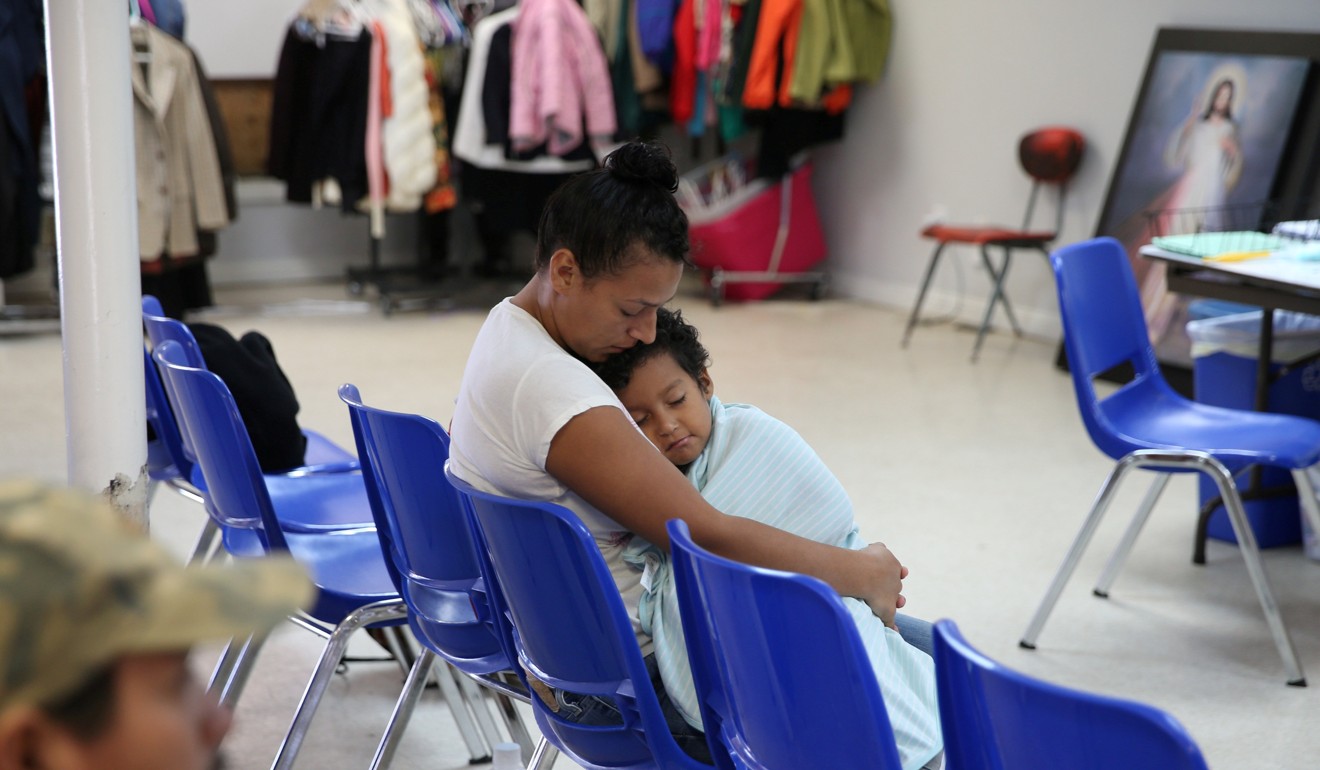 The guard found Munoz had "a piece of clothing twisted around his neck which was tied to the drainage location in the centre of the cell," according to a sheriff's incident report.
Paramedics were called to the scene, but Munoz was dead.
In a statement released Saturday, US Customs and Border Protection said Munoz had been transferred to the jail for "his safety and the safety of others."
"The safety of (Customs and Border Protection) employees, detainees, and the public is of paramount during all aspects of CBP operations," the statement added.
"Treatment of those within the care of our custody is governed by the Standards on Transport, Escort, Detention, and Search (TEDS) implemented by the agency in October 2015.
"The TEDS policy sets the expectation for all CBP employees to treat all individuals with whom they come in contact with dignity and respect. CBP takes every loss of life very seriously and has initiated an internal review to ensure these policies were followed."
Munoz's wife could not be reached for comment Saturday.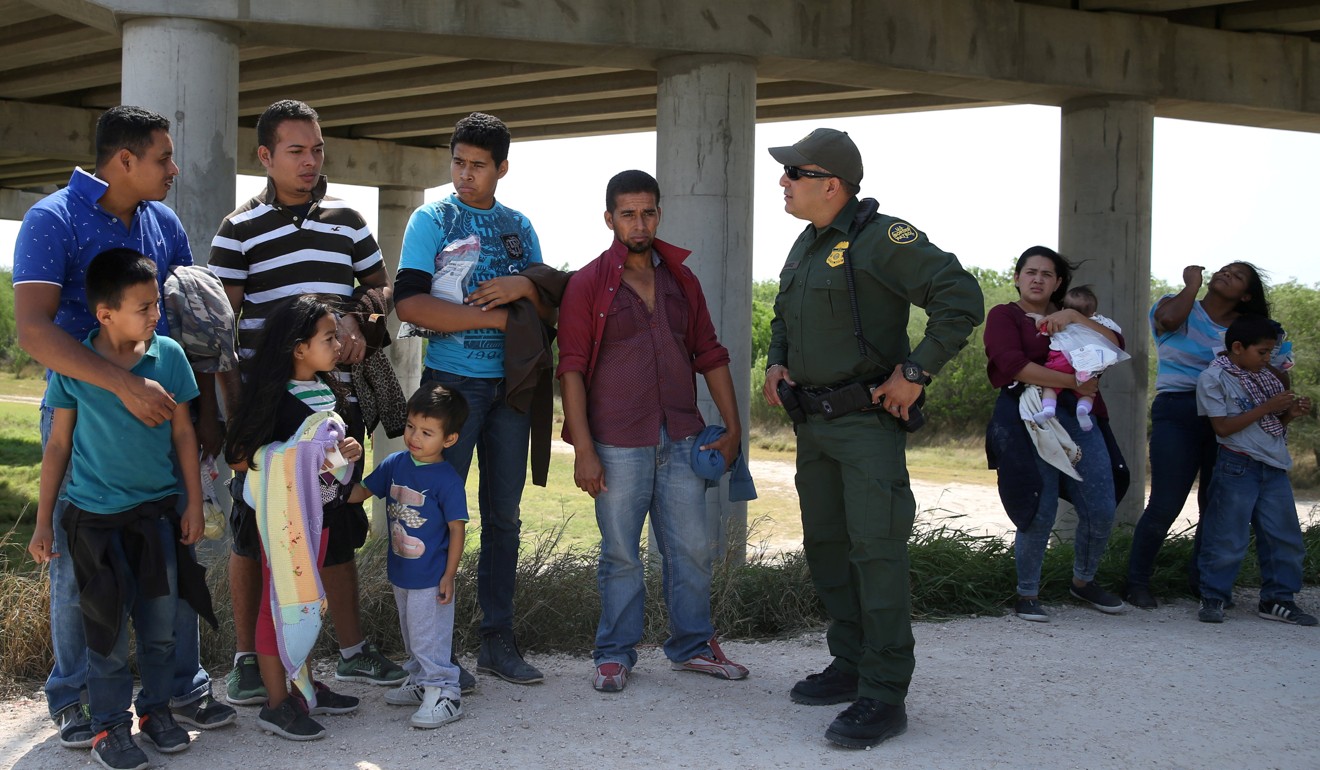 Sheriff's officials referred questions about the death to the Texas Rangers, who were investigating and initially declined to release information about the case.
On Wednesday, a federal judge in California allowed a class-action lawsuit to proceed against the Border Patrol, filed by the American Civil Liberties Union on behalf of parents separated from their children.
The United Nations human rights office and doctors' and immigration lawyers' organisations have condemned the policy, as did Sen. Jeff Merkley, an Oregon Democrat, after visiting the McAllen processing centre on June 3.
Merkley also tried to visit a federal shelter for migrant children in nearby Brownsville, but was turned away.
He described the Border Patrol facility as a crowded "Walmart warehouse children's prison" with "dog kennel-style cages".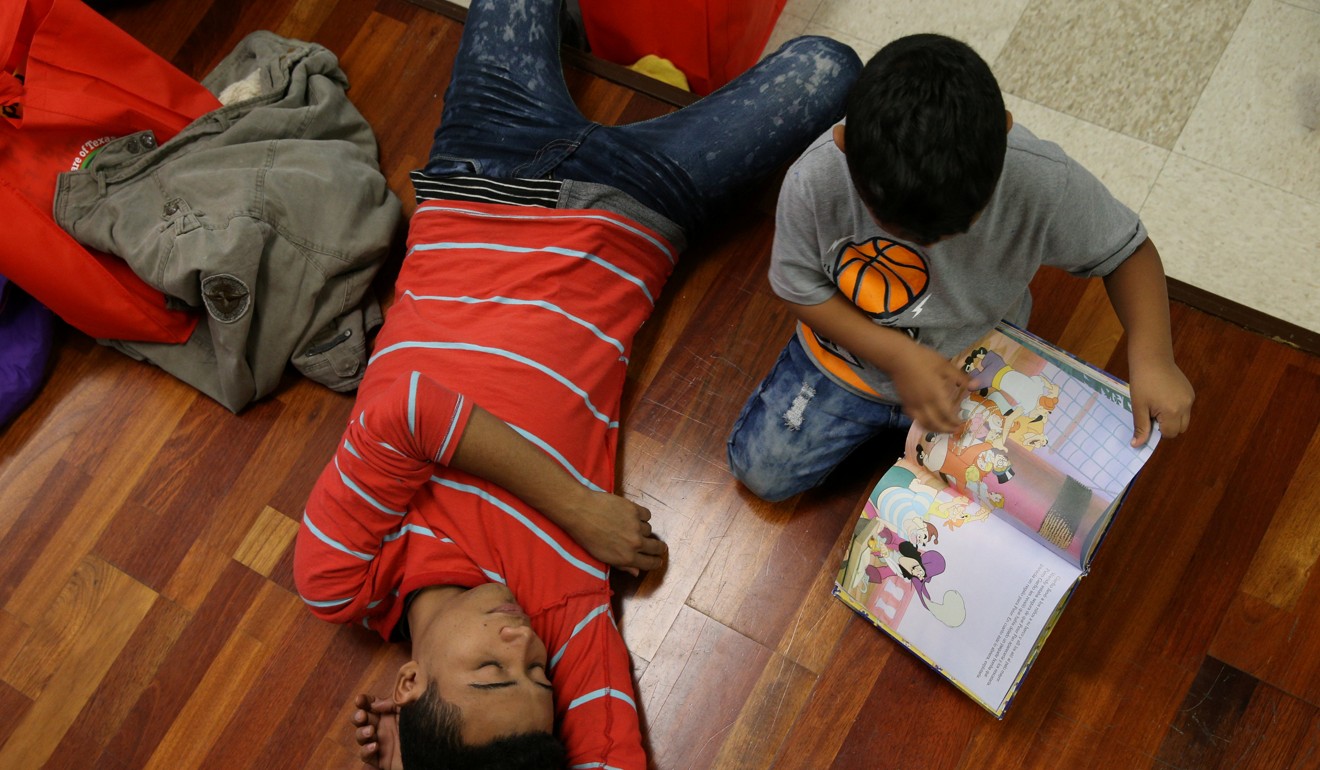 "The only thing they had was their clothing and these space blankets. There was no padding on the floor. Some were sitting, some were standing," Merkley said at a briefing after his visit.
He described agents "ripping children out of the parents' arms to inflict harm on the child and influence the parents," adding, "there is no need to separate them from their parents when they're awaiting asylum."
This article was distributed through Associated Press by the Los Angeles Times