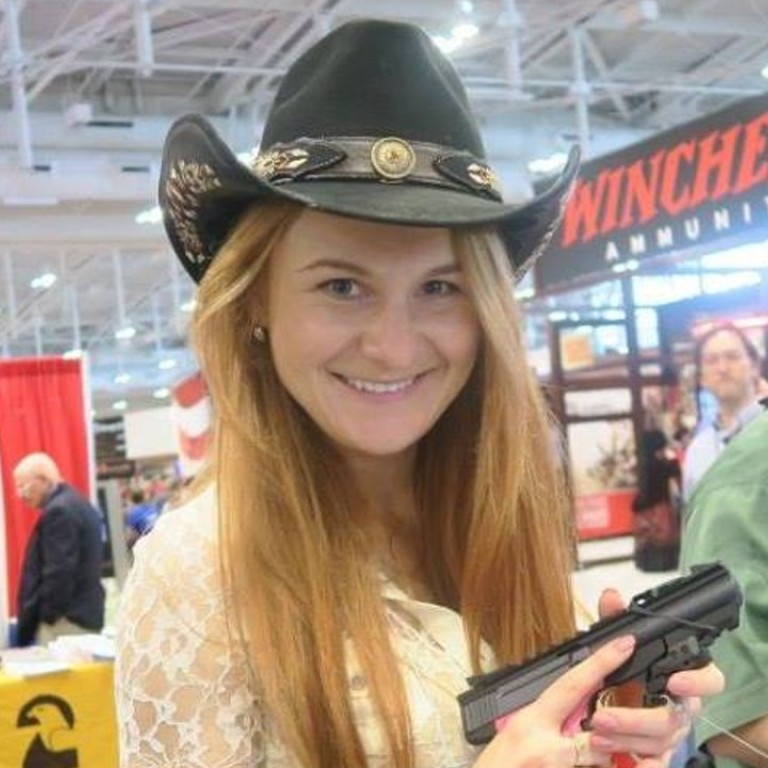 Alleged Russian agent Maria Butina, 29, traded sex for US political access, prosecutors say
Maria Butina was ordered jailed pending trial on charges of conspiracy and acting as an unregistered foreign agent, after prosecutors argued she was a flight risk with Kremlin connections
A 29-year-old gun-rights activist suspected of being a covert Russian agent was likely in contact with Kremlin operatives while living in the United States, and used sex and deception to forge influential connections, federal prosecutors said in court papers on Wednesday in Washington.
The woman, Maria Butina, was observed by the FBI dining privately with a Russian diplomat suspected of being an intelligence operative in the weeks before the envoy's departure from the US last March, prosecutors said.
She also had contact information for people who investigators believe were employees of Russia's Federal Security Services, or FSB, the successor intelligence agency to the KGB.
The allegations were made in court filings that successfully persuaded a judge to have her jailed pending trial on charges of conspiracy and acting as an unregistered foreign agent for Russia.
They add to the portrait of a Russian woman who the Justice Department contends worked covertly to establish back-channel lines of communication to the Kremlin and infiltrate US political organisations, including the National Rifle Association, and gather intelligence for a senior Russian official.
Prosecutors say the official directed Butina to use her contacts with the NRA and other conservative causes to gather intelligence on American officials and political organisations. She is also accused of trying to establish back-channel lines of communications for the Kremlin.
The NRA, which has previously been connected to Butina, has not commented on the charges.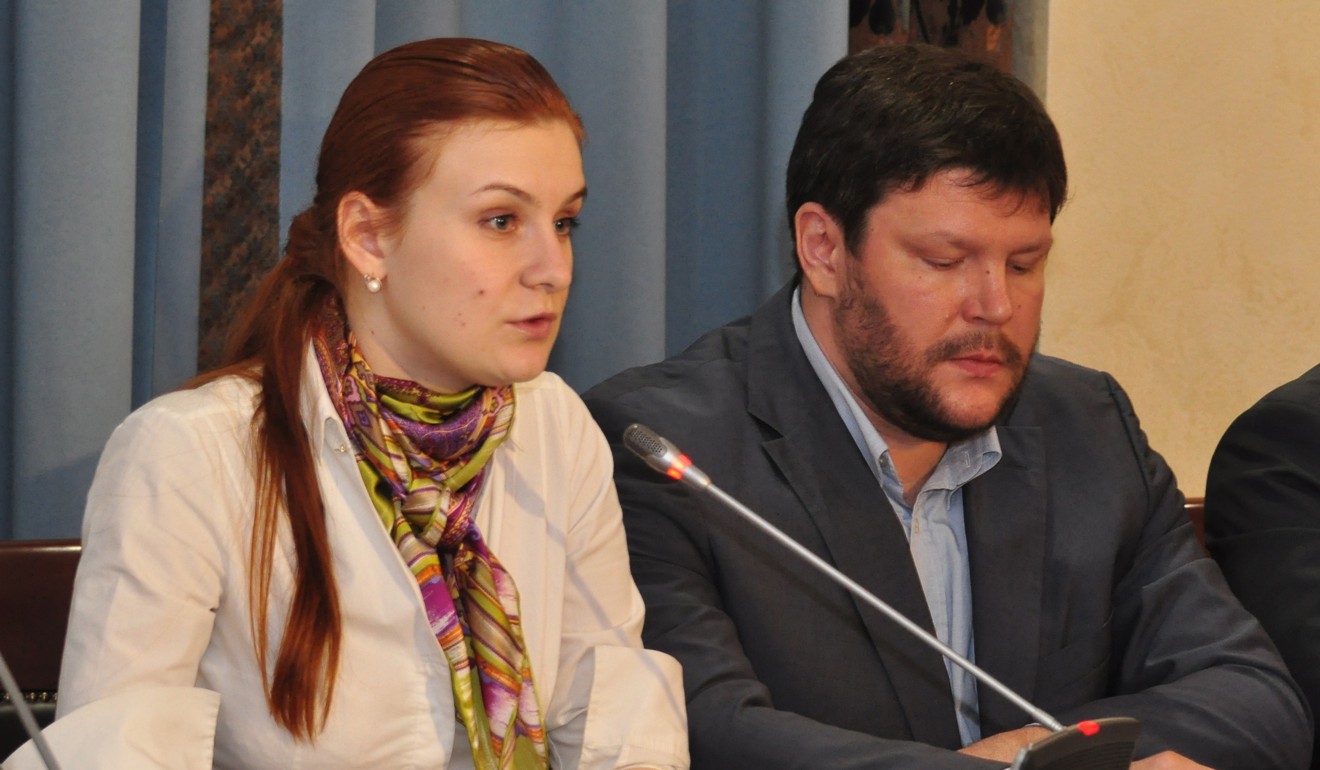 In court papers, prosecutors said that Butina's university enrolment was a cover for her covert duties and that she suggested, falsely, on her visa application that she was no longer employed by the Russian official at the time she applied for a student visa.
Prosecutors also alleged that she used a personal relationship with an unnamed American political operative, with whom she was living, "as simply a necessary aspect" of her covert activities on behalf of Russia.
Authorities say the relationship with the operative, identified as "US Person 1" in court papers, should not be seen as a "strong tie" to the US, noting she "offered an individual other than US Person 1 sex in exchange for a position within a special interest organisation".
Court papers do not name the individual or the special interest group.
Prosecutors also said Butina was regarded as a covert agent by a Russian official with whom she was in touch, with text messages discovered by the FBI showing how the official likened her to Anna Chapman, a Russian woman who was arrested in 2010 and then deported as part of a prisoner swap.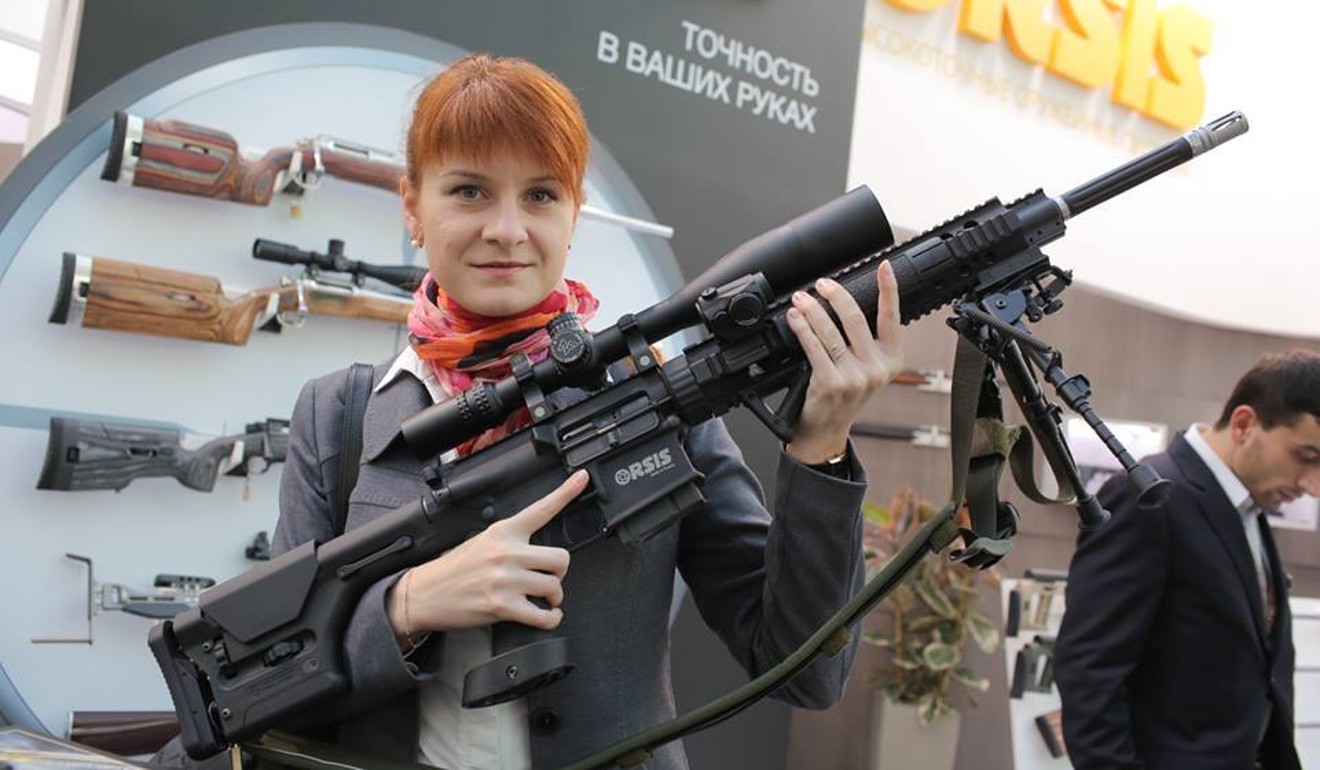 In March 2017, after news coverage of Butina, the Russian official wrote: "Are your admirers asking for your autographs yet? You have upstaged Anna Chapman. She poses with toy pistols, while you are being published with real ones," according to the court filing.
Butina and the official messaged each other directly on Twitter, prosecutors said. One such exchange occurred a month before the 2016 US presidential election when Butina said she understood that "everything has to be quiet and careful."
They also spoke on January 20, 2017, when Butina sent the official a photo of her near the US Capitol on the day Donald Trump was inaugurated as president.
According to court papers, the Russian official responded: "You're a daredevil girl! What can I say!" Butina responded, "Good teachers!"
Authorities have not named the Russian official, but details in the court papers match the description of Alexander Torshin, a former legislator who is now a senior official in the Central Bank of the Russian Federation.
Torshin, who became an NRA life member in 2012, was among a group of Russian oligarchs and officials targeted in April by US Treasury Department sanctions for their associations with Russian President Vladimir Putin and their roles in "advancing Russia's malign activities".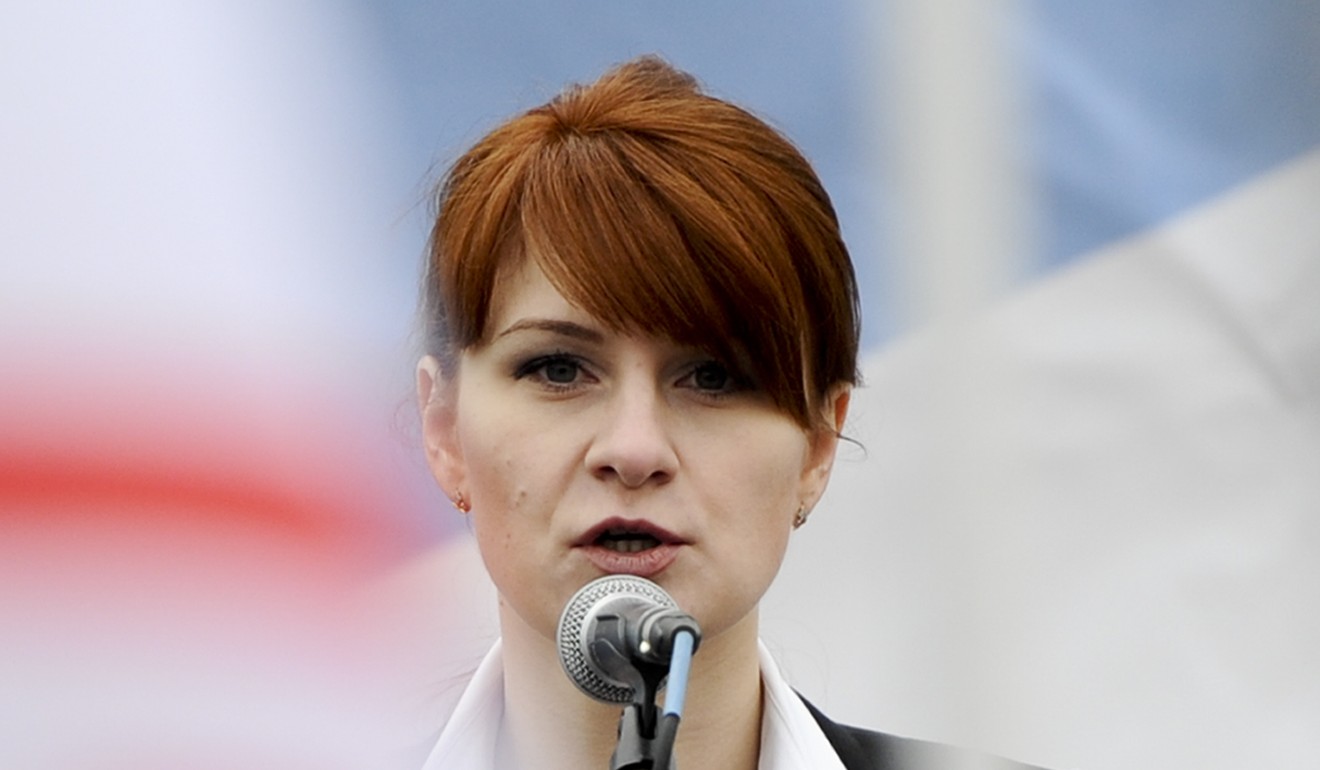 Citing her intelligence ties, the government successfully argued that Butina posed an "extreme" risk of fleeing the country, where she has been living on a student visa. In seeking her detention, prosecutors said her "legal status in the United States is predicated on deception".
Her lawyer, Robert Driscoll, called the allegations overblown and has denied that Butina is a Russian agent. Driscoll said she was just a student, attending American University in Washington, who "at most" was seeking to promote a better relationship between the US and Russia.
Butina was arrested over the weekend amid signs that she was planning to leave the country.
Her lease on a flat ends at the end of the month, and her belongings were packed at the time of her arrest, prosecutors said. Her personal ties, "save for those US persons she attempted to exploit and influence", are to Russia, according to the government court filing.
"The concern that Butina poses a risk of flight is only heightened because of her connection to suspected Russian intelligence operatives," prosecutors wrote.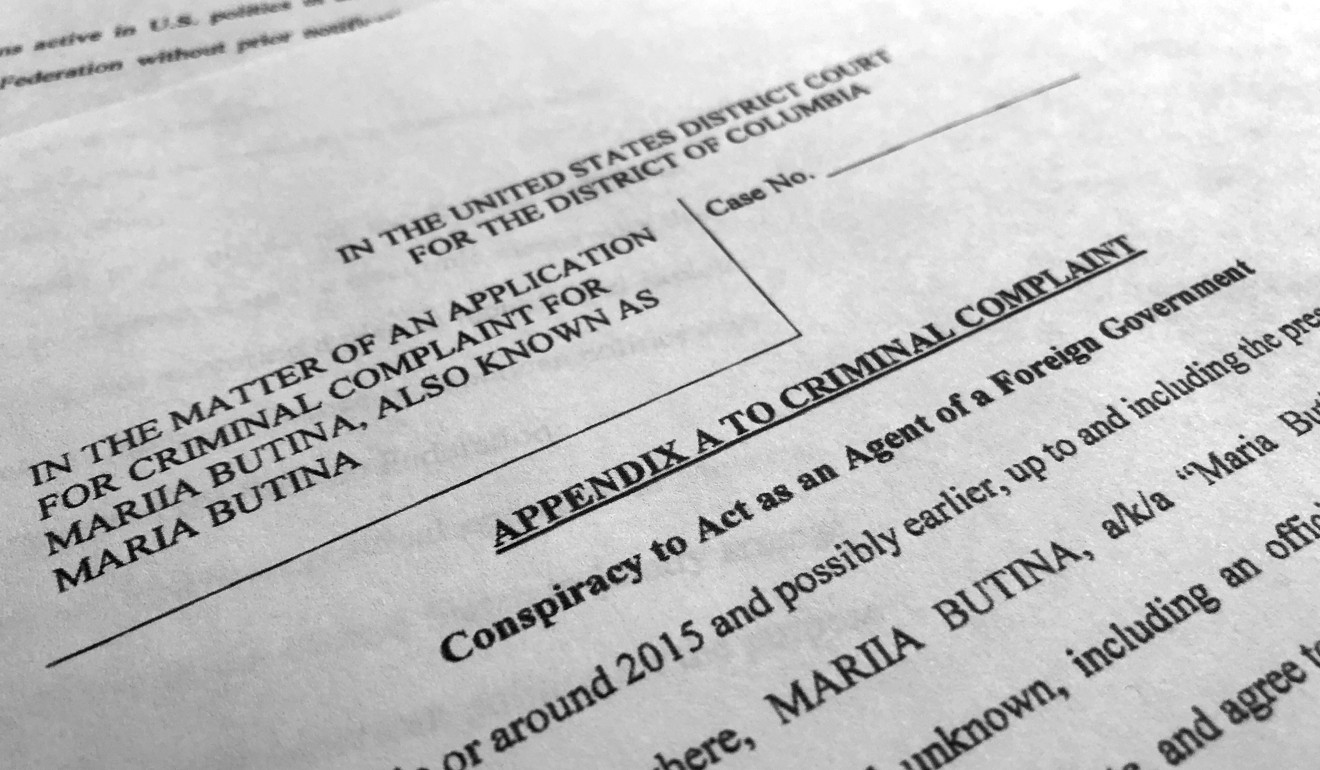 Earlier on Wednesday, Russia's foreign ministry criticised Butina's arrest, saying it was intended to undermine the "positive results" of a summit between the US and Russian leaders.
"This happened with the obvious task of minimising the positive effect" of this week's Helsinki summit between Russian President Vladimir Putin and Trump, foreign ministry spokeswoman Maria Zakharova said.
"There is an impression the FBI is simply carrying out a clearly political order," she added, suggesting the timing of Butina's arrest was timed to coincide with the high-stakes summit.
Zakharova added that the Russian authorities were looking to secure access to her.
Additional reporting by Agence France-Presse
This article appeared in the South China Morning Post print edition as: Russian agent 'traded sex for US access'