US Vice-President Mike Pence accuses China of trying to undermine Donald Trump
Pence speech comes a week after Trump accused China during a meeting of the UN Security Council of interfering in American elections to help his Democratic rivals
US Vice-President Mike Pence on Thursday plans to accuse China of trying to undermine President Donald Trump as the administration deploys tough new rhetoric over Chinese trade, economic, and foreign policies.
In a speech to the Hudson Institute, Pence will say China is using its power in "more proactive and coercive ways to interfere in the domestic policies and politics of the United States."
"China wants a different American president," Pence will say, according to excerpts of prepared remarks from his office.
Pence's speech comes a week after the Trump accused China during a meeting of the UN Security Council of
interfering in American elections
to help his Democratic rivals.
"Regrettably, we found that China has been attempting to interfere in our upcoming 2018 election," Trump said.
"They do not want me, or us, to win because I am the first president ever to challenge China on trade." As proof, Trump later referenced a paid advertising insert in The Des Moines Register by Chinese government-affiliated entities.
Pence is set to charge that China is targeting "industries and states that would play an important role in the 2018 election" as it responds to Trump's protectionist trade tariffs on China.
"By one estimate, more than 80 per cent of US counties targeted by China voted for President Trump in 2016; now China wants to turn these voters against our administration," Pence will say.
US intelligence agencies assess that Russia interfered in the 2016 presidential election to boost Trump over his Democratic rival Hillary Clinton through hacking and releasing sensitive documents and social media manipulation.
Trump signed an executive order in September authorising sanctions against those found to be involved in election interference, but US officials have said repeatedly they have not seen nearly the same level of activity by Russia and others in the midterms as in 2016.
Much of Pence's remarks are meant to tell the public of what the US government terms as China's covert and overt influence campaign.
Since Trump took office last year, his administration has escalated pressure on China, most recently with several rounds of tit-for-tat economic trade tariffs on hundreds of billions in goods.
And Trump's first national security strategy released last year labelled China a "revisionist power" alongside Russia.
In his remarks, Pence will quote an assessment from the US intelligence community that "China is targeting US, state and local governments and officials to exploit any divisions between federal and local levels on policy. It's using wedge issues, like trade tariffs, to advance Beijing's political influence."
Sounding the alarm, Pence will also warn other nations to be wary of doing business with China, condemning the Asian country's "debt diplomacy" that allows it to draw developing nations into its orbit.
Pence will also accuse the Chinese Communist Party of convincing three Latin American nations to sever ties with Taiwan and recognise China.
"These actions threaten the stability of the Taiwan Strait – and the United States of America condemns them. And while our administration will continue to respect our One China Policy, as reflected in the three joint communiques and the Taiwan Relations Act, let me also say that Taiwan's embrace of democracy shows a better path for all the Chinese people," Pence will say.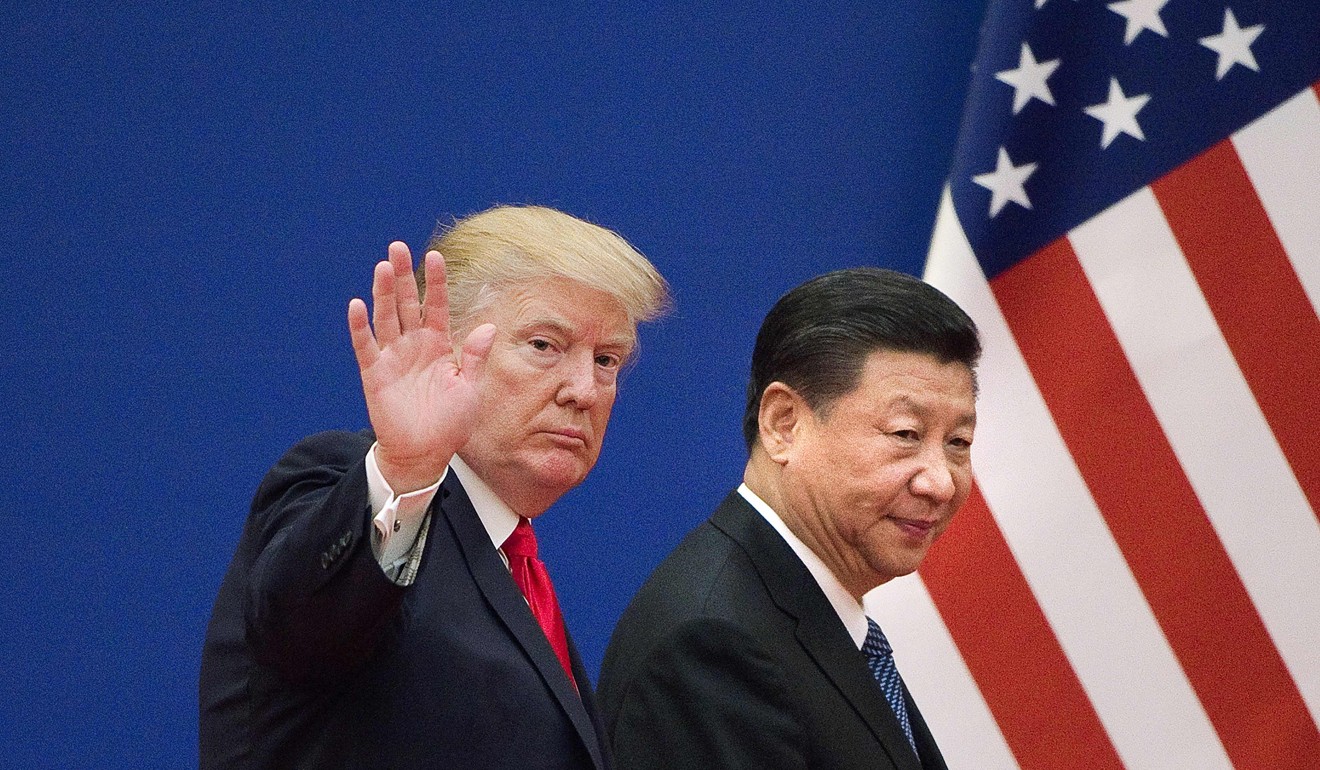 Pence will also warn American businesses to be vigilant against Chinese efforts to leverage access to their markets to modify corporate behaviour to their liking.
He will accuse China of threatening "to deny a business license for a major US corporation if it refused to speak out against our administration's policies."
Pence will assert that China's actions surpass those of Russia in trying to shape American opinion. He will say an intelligence official told him that what "the Russians are doing pales in comparison to what China is doing across this country."
Pence will also protest Beijing's construction of military fortresses in the South China Sea as well as Chinese efforts to intercept American ships carrying out naval exercises designed to contest China's territorial expansion.
He will condemn a Chinese ship passing this week within about 40 meters of the USS Decatur, calling it "reckless harassment."
He will add: "The United States Navy will continue to fly, sail and operate wherever international law allows and our national interests demand. We will not be intimidated; we will not stand down."
China's Defence Ministry said a Chinese naval ship had been sent to warn the US vessel to leave and that Beijing had irrefutable sovereignty over the South China Sea islands and the waters around them.
Additional reporting by Reuters