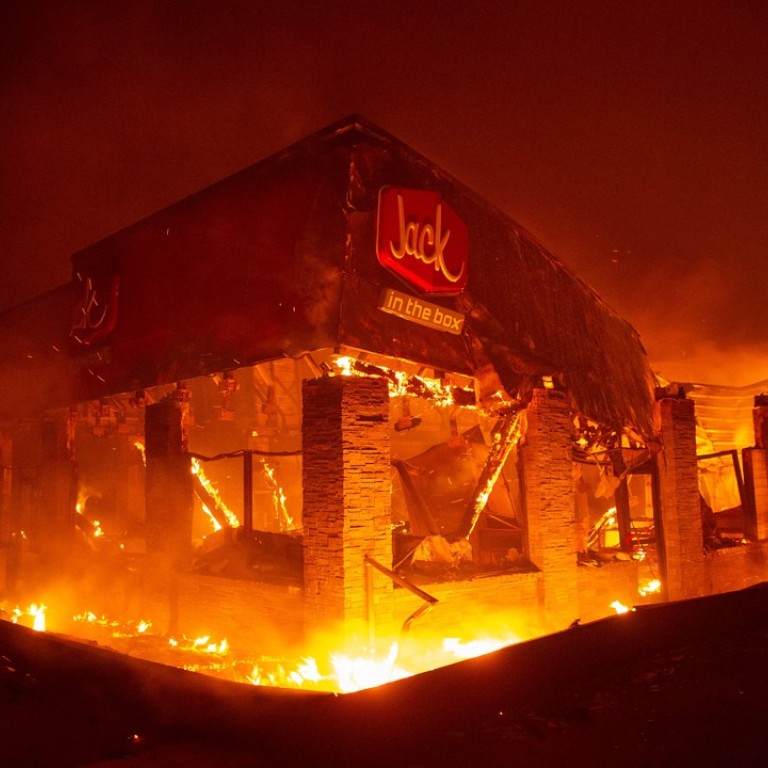 Five dead and thousands of buildings destroyed as wildfire engulfs California town of Paradise
The victims were killed in their vehicles as they attempted to flee a wildfire that moved so fast firefighters did not try to stop it
At least five people are dead after a fast-moving wildfire engulfed a northern California town and sent residents racing to escape on roads that turned into tunnels of fire.
The dead were all found in vehicles, incinerated by the blaze in the town of Paradise. Several thousand buildings in Paradise were destroyed by flames, a California Department of Forestry and Fire Protection official said.
"We were surrounded by fire, we were driving through fire on each side of the road," said police officer Mark Bass, who lives in Paradise, where harrowing tales of escape and heroic rescues emerged after the entire community of 27,000 was ordered to evacuate.
Witnesses reported seeing homes, supermarkets, businesses, restaurants, schools and a retirement home up in flames.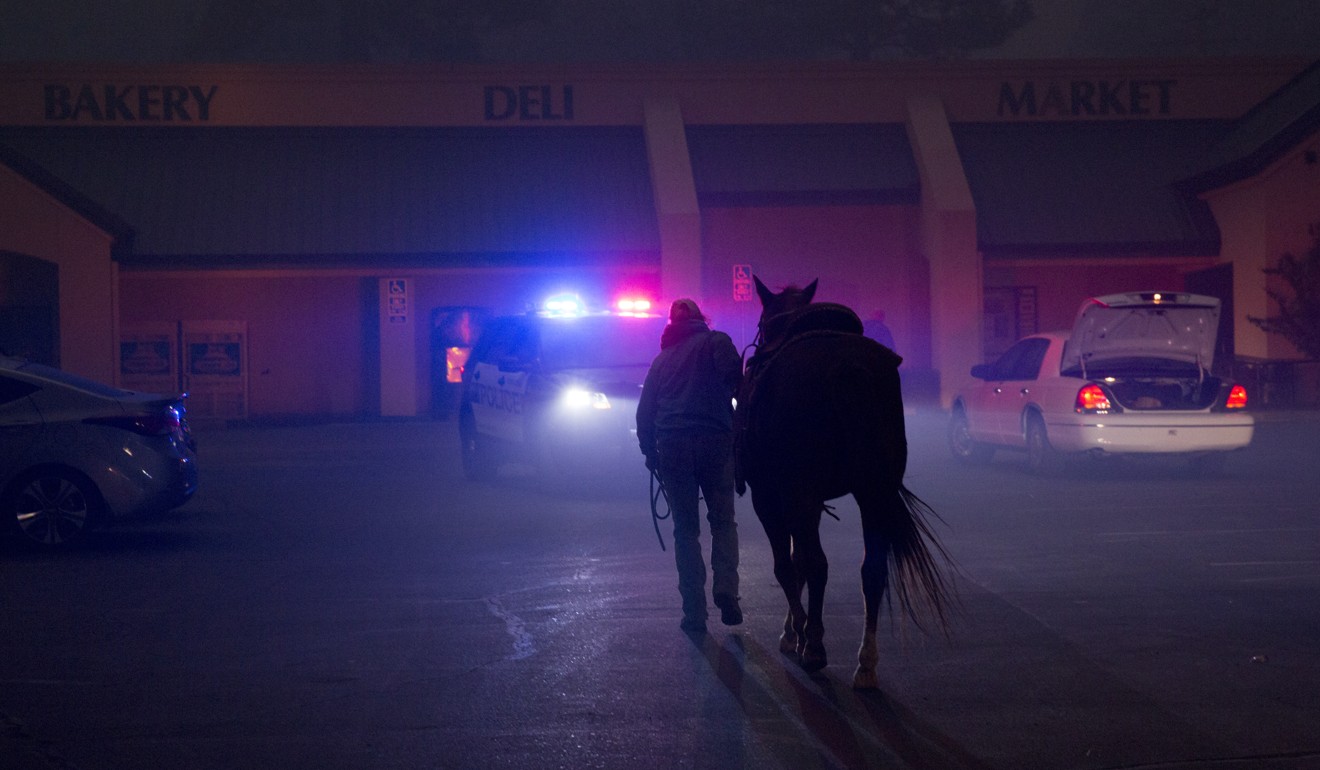 Bass evacuated his family and then returned to the fire to help rescue several disabled residents, including a man trying to carry his bedridden wife to safety.
"It was just a wall of fire on each side of us, and we could hardly see the road in front of us," Bass said.
California Fire Captain Scott McLean estimated that several thousand buildings were in Paradise, which is about 290km (180 miles) northeast of San Francisco.
"Pretty much the community of Paradise is destroyed, it's that kind of devastation," he said.
The blaze that struck on Thursday and quadrupled in size to 285 square kilometres on Friday was moving so fast that firefighters did not try to stop it.
"There was really no firefight involved," said McLean, explaining that crews gave up attacking the flames and instead helped people get out alive. "These firefighters were in the rescue mode all day yesterday."
Wildfires also erupted in southern California, with reports early Friday of two large fires scorching about 60 square kilometres (23 square miles) and threatening numerous communities.
ABC7.com reported that 75,000 homes are under evacuation orders along the border of Ventura and Los Angeles counties.
The National Weather Service issued extreme fire danger warnings in many areas of the state, saying low humidity and strong winds were expected to continue through the evening.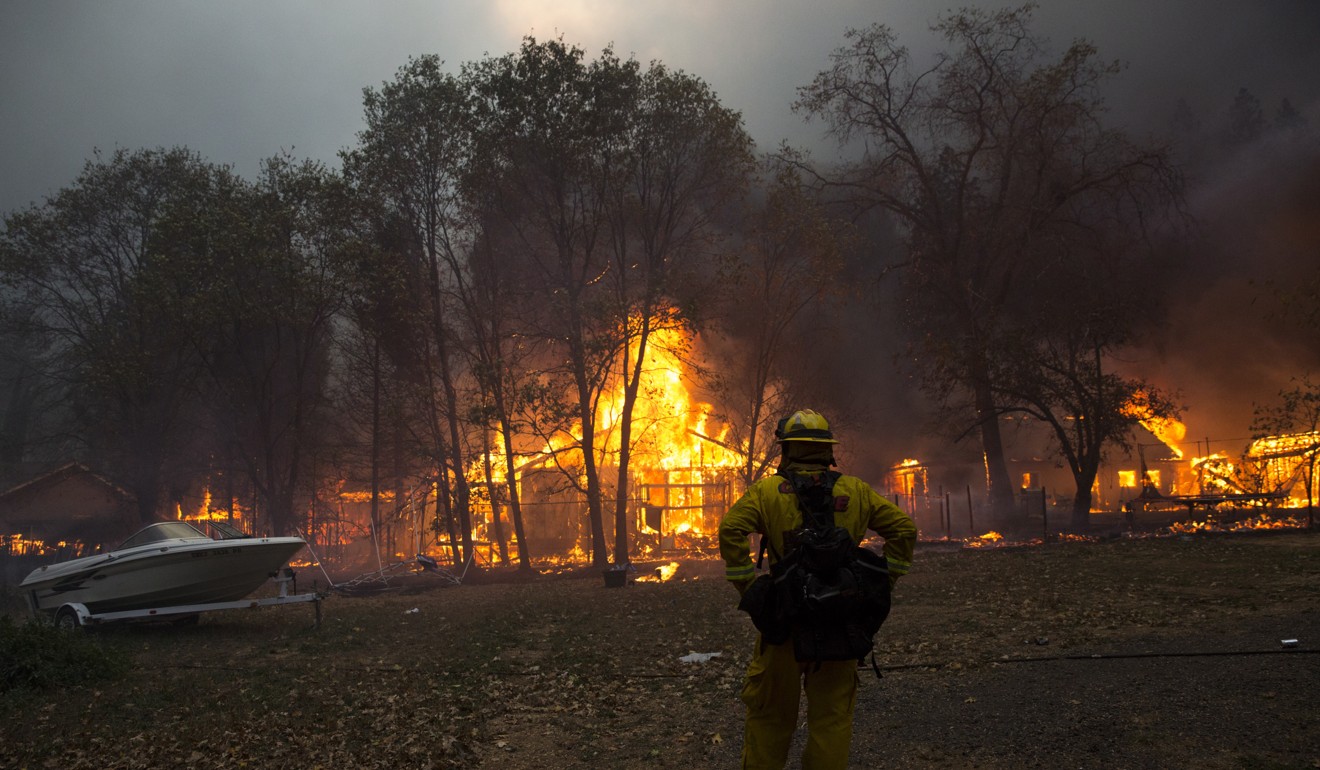 The fire in Paradise was reported shortly after daybreak and had consumed more than 73 square kilometres (28 square miles) by nightfall with firefighters unable to contain any of the blaze, McLean said.
In the midst of the chaos, officials said they could not provide figures on the number of wounded, but Butte County Fire Chief Darren Read said at a news conference that at least two firefighters and multiple residents were injured.
"It's a very dangerous and very serious situation," Butte County Sheriff Kory Honea said. "We're working very hard to get people out. The message I want to get out is: if you can evacuate, you need to evacuate." Several evacuation centres were set up in nearby towns.
Residents described fleeing their homes and getting stuck on gridlocked roads as flames approached, sparking explosions and toppling pylons.
"Things started exploding," said resident Gina Oviedo. "People started getting out of their vehicles and running."
Many abandoned their cars on the side of the road, fleeing on foot. Cars and trucks, some with trailers attached, were left on the roadside as evacuees ran for their lives, said Bass, the police officer. "They were abandoned because traffic was so bad, backed up for hours."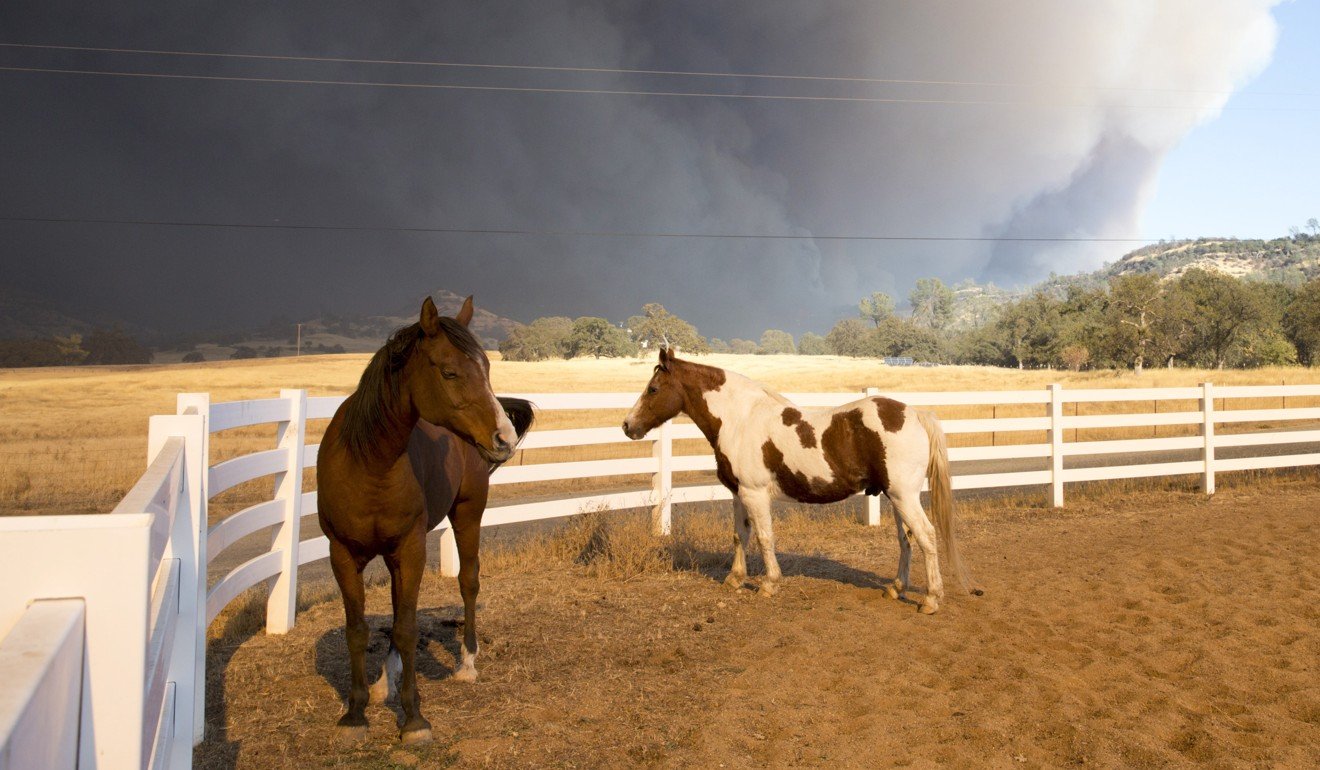 Thick grey smoke and ash filled the sky above Paradise and could be seen from miles away.
"It was absolutely dark," said resident Mike Molloy, who said he made a split decision based on the wind to leave Thursday morning, packing only the minimum and joining a sea of other vehicles.
At the hospital in Paradise, more than 60 patients were evacuated to other facilities. Some buildings caught fire and were damaged but the main facility, Adventist Health Feather River Hospital, was not, spokeswoman Jill Kinney said.
Some of the patients were initially turned around during their evacuation because of gridlocked traffic and later airlifted to other hospitals, along with some staff, Kinney said.
Four hospital employees were briefly trapped in the basement and rescued by California Highway Patrol officers, Kinney said.
Concerned friends and family posted frantic messages on Twitter and other sites saying they were looking for loved ones, particularly seniors who lived at retirement homes or alone.
Chico police officer John Barker and his partner evacuated several elderly people from an apartment complex.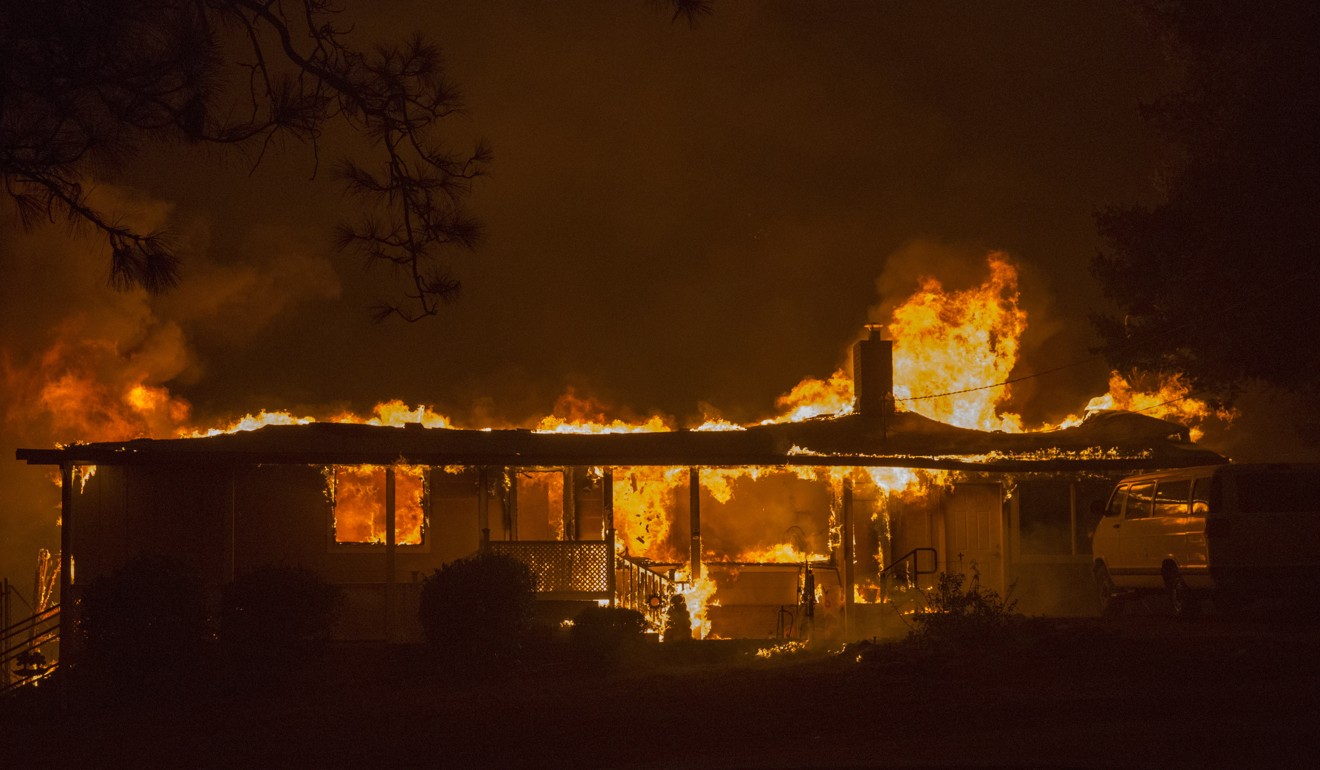 "Most of them were immobile with walkers, or spouses that were bedridden, so we were trying to get additional units to come and try and help us, just taking as many as we could," he said, describing the community as having "a lot of elderly, a lot of immobile people, some low-income with no vehicles".
Kelly Lee called shelters looking for her husband's 93-year-old grandmother, Dorothy Herrera, who was last heard from on Thursday morning. Herrera, who lives in Paradise with her 88-year-old husband Lou Herrera, left a frantic voicemail at around 9:30am saying they needed to get out.
"We never heard from them again," Lee said. "We're worried sick … They do have a car, but they both are older and can be confused at times."
Acting California Governor Gavin Newsom declared a state of emergency in the area and requested a federal emergency declaration, saying that high winds and dry brush presented ongoing danger.