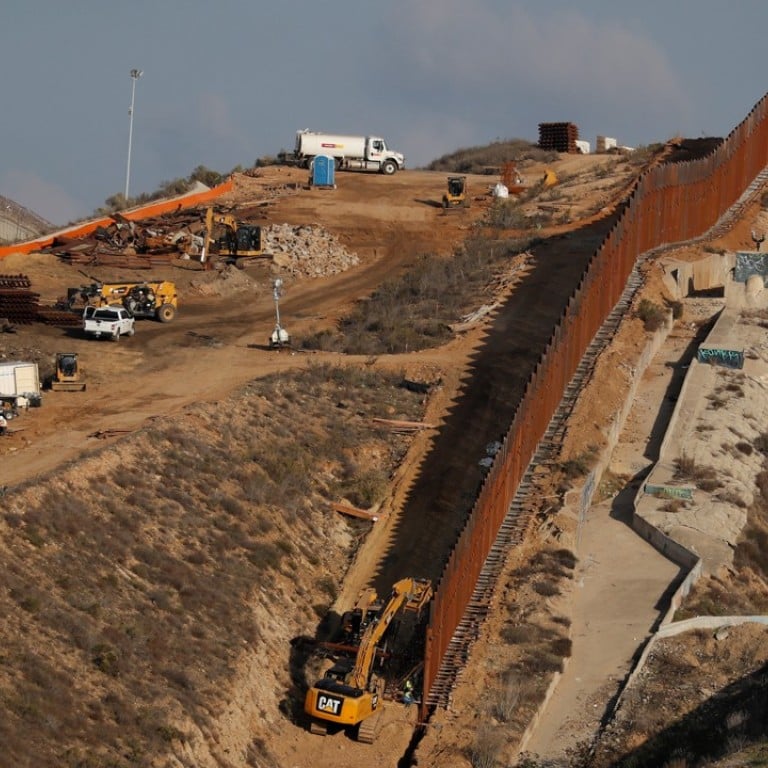 White House digs in on US$5 billion demand for Mexico border wall funds, risking partial shutdown of government before Christmas
The White House has demanded US$5 billion to partially pay for a wall along the Mexican border
Lawmakers have until December 21 to reach an agreement to avoid shutting down the government the next day, three days before Christmas
The White House and Democratic congressional leaders are at an impasse over negotiations to avoid a partial shutdown of the US government at the end of the week, with both sides unwilling to budge from their positions on President Donald Trump's proposed border wall.
Without a resolution, parts of the federal government will shut down at midnight Friday.
"We're going to do whatever is necessary to build the border wall to stop this ongoing crisis of illegal immigration," White House senior adviser Stephen Miller said Sunday.
Asked if that meant having a government shutdown, he said: "If it comes to it, absolutely."
Trump said last week he would be "proud" to have a shutdown to get Congress to approve a US$5 billion down payment to fulfil his campaign promise to build a border wall.
"I will take the mantle. I will be the one to shut it down. I'm not going to blame you for it. The last time you shut it down it didn't work," Trump told Democrat congressional leaders Senator Chuck Schumer and Nancy Pelosi in a
heated meeting in the Oval Office
as television cameras rolled.
"I will take the mantle of shutting down, and I'm going to shut it down for border security."
But the president doesn't have the votes from the Republican-controlled Congress to support funding for the wall at that level.
Both parties in Congress have suggested that Trump would likely need to make the next move to resolve the impasse.
The House was taking an extended weekend break, returning Wednesday night. The Senate was retuning Monday after a three-day absence.
Schumer and Pelosi have proposed no more than US$1.6 billion, as outlined in a bipartisan Senate bill.
The money would not go for the wall but for fencing upgrades and other border security. Democrats also offered to simply keep funding at its current level, US$1.3 billion.
Showing no signs of budging, Schumer said Sunday that it was up to Trump to decide whether the federal government would partially shut down, sending thousands of federal employees home without pay during the holidays.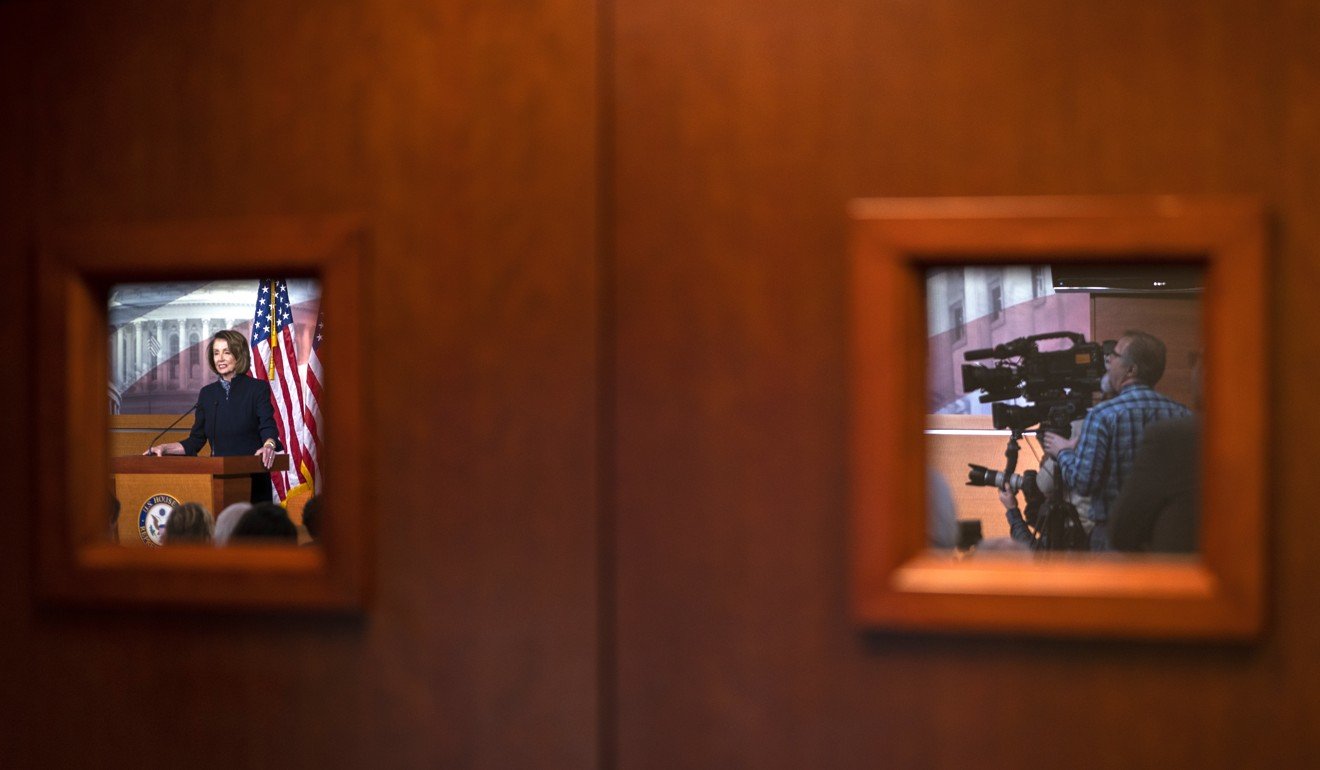 "He is not going to get the wall in any form," Schumer said.
Trump had neither accepted nor rejected the Democrats' proposal as of Friday, according to the Democrats, telling them he would take a look.
Trump will need Democratic votes either way, now or in the new year, for passage.
Even if a shutdown does happen this month, it would likely have a smaller impact than others in recent years.
The 16-day full government shutdown in October 2013 cost the economy US$24 billion, according to Standard and Poor's.
About one-quarter of the government would be affected, including the departments of Homeland Security, Transportation, Agriculture, State and Justice, as well as national parks.
The Defence Department is funded and would operate normally.
The Food and Drug Administration, whose funding would expire, says it would "continue vital activities" while stopping routine inspections of pharmaceutical and food plants.
The State Department would keep issuing passports – unless the office in question is inside a building run by another agency and that agency gets shut down.
An estimated 400,000 federal employees would work without pay and 350,000 would be furloughed, according to a congressional Democratic aide.
The essential employees who work during a shutdown are paid retroactively when the government reopens and payroll operations resume.

An NPR/PBS NewsHour/Marist Poll released earlier this month found 57 per cent of the country wants Trump to "compromise on the border wall to prevent gridlock", while 36 per cent say he should not compromise on the wall "even if it means a government shutdown."
Pelosi warned that even a limited shutdown could hurt the economy.
"The Trump shutdown is something that can be avoided, that the American people do not need at this time of economic uncertainty, people losing jobs, the market in a mood and the rest," Pelosi told reporters after meeting with Trump last week.
Associated Press, Bloomberg, The Washington Post
This article appeared in the South China Morning Post print edition as: Shutd own lo oms as Trump d igs in on wall