5G
Get more with myNEWS
A personalised news feed of stories that matter to you
Learn more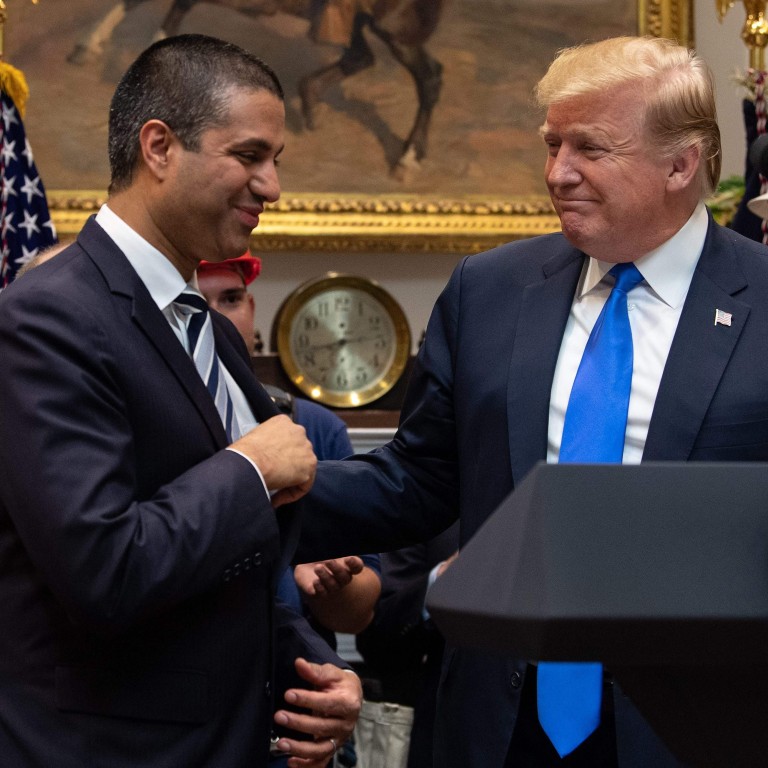 'The race to 5G is a race America must win', Donald Trump says as US announces plans to accelerate high-speed wireless development
Washington to auction largest ever radio spectrum to support 5G telecommunications
Federal Communications Commission will devote US$20.4 billion to improve broadband internet in rural America
The United States, playing catch-up against foreign rivals including China, unveiled plans on Friday for the largest ever auction of radio spectrum to support the development of 5G, the next-generation mobile communications technology predicted to revolutionise the so-called internet of things.
US President Donald Trump and the Federal Communications Commission chairman, Ajit Pai, announced the December 10 auction in an event at the White House.
They also outlined a US$20.4 billion investment in a new Rural Digital Opportunity Fund to develop high-speed broadband networks into underserved US rural areas over the next 10 years.
"We cannot allow any other country to out-compete the United States in this powerful industry of the future," Trump said. "We are leading by so much in so many different industries of that type, and we just can't let that happen. The race to 5G is a race America must win."
This will be the third auction the FCC has held for commercial wireless providers to support 5G technology, with 3,400 megahertz of radio spectrum. It is part of the
FCC's 5G FAST
plan.
The second auction, which is continuing, has generated bids of almost US$2 billion, Pai said.
"By next year the United States is on pace to have more 5G spectrum than any other country in the world," Trump said. "That is a big statement because, as you know, some people got ahead of us. We should have been doing this a long time ago, as advanced as it may be."
5G technology promises wireless communications delivered 100 times faster than current standards that will enable the development of autonomous driving, smart cities and virtual reality, and bring billions of dollars in economic benefits to the nations that can keep up with the technology.
"China may be in the lead in 5G deployment, but today's announcement about the spectrum auction narrows the gap and so any perceived lead will be smaller than previously thought," said James Lewis, a researcher at the Center for Strategic and International Studies in Washington.
Investing in rural high-speed internet connectivity will attempt to tackle a long-standing problem that has left large swathes of the country behind.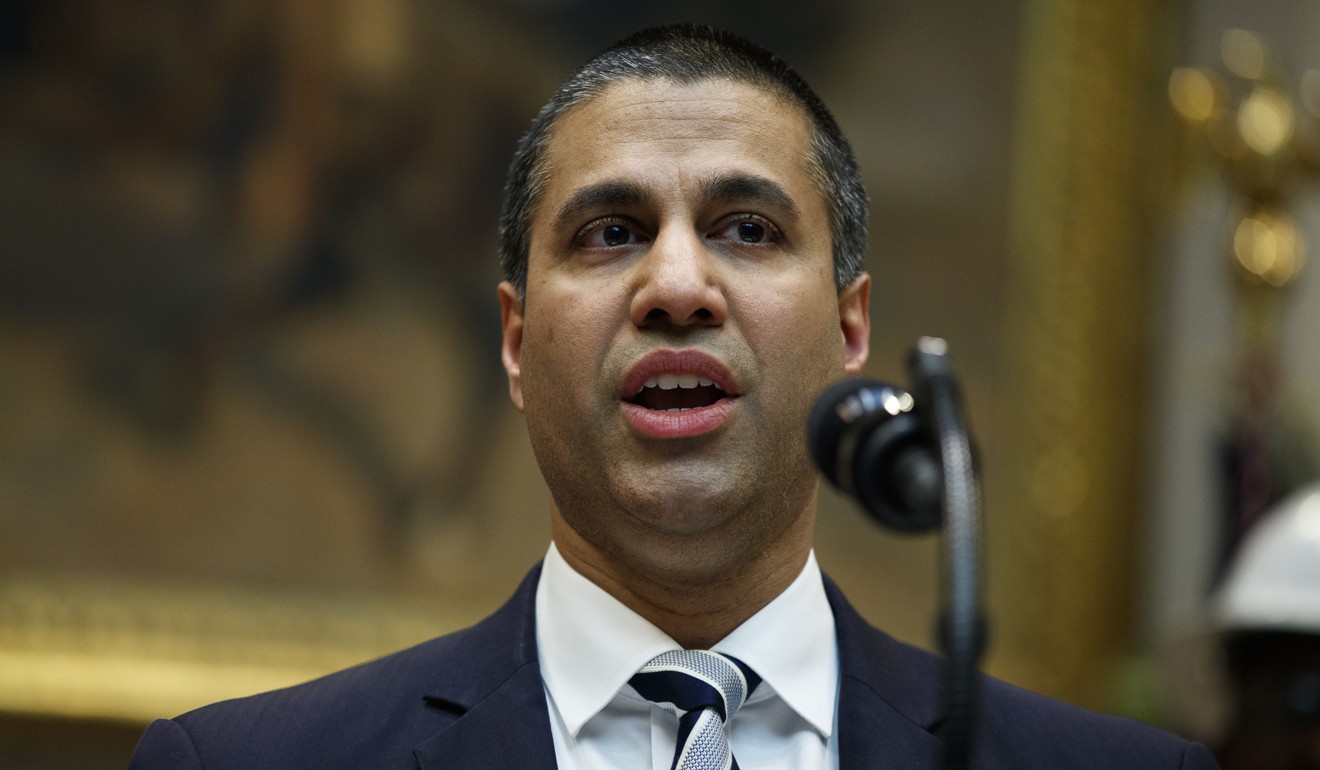 "This money will extend high-speed broadband to up to 4 million homes and small businesses in rural America," the FCC's Pai said.
But the US, historically leader in telecommunications technology, is facing serious challenges, especially from China's Huawei Technologies, whose equipment is facing a possible ban imposed by Washington on national security grounds.
The US contends that back doors could be built into Huawei gear that could facilitate Chinese intelligence efforts, a claim that the company has vehemently and repeatedly denied.
"5G networks must be secured," Trump said. "They must be strong. They have to be guarded from the enemy. We do have enemies out there."
The importance of 5G was highlighted by its inclusion in the December 2017 US National Security Strategy outlined by the Trump administration.
The US stance has split many of its European allies. Britain's foreign intelligence chief has said that an outright Huawei ban may be excessive, while Italy's deputy prime minister said that his country's intelligence had no security concerns about the Chinese company.
German economy minister Peter Altmaier has said that any restrictions cannot involve targeting specific companies but will have to involve security standards for all potential service providers.
While China has its 5G champion in Huawei, Finland has Nokia and Sweden has Ericsson, the US currently has no hardware maker ready to come to market with scale and depth.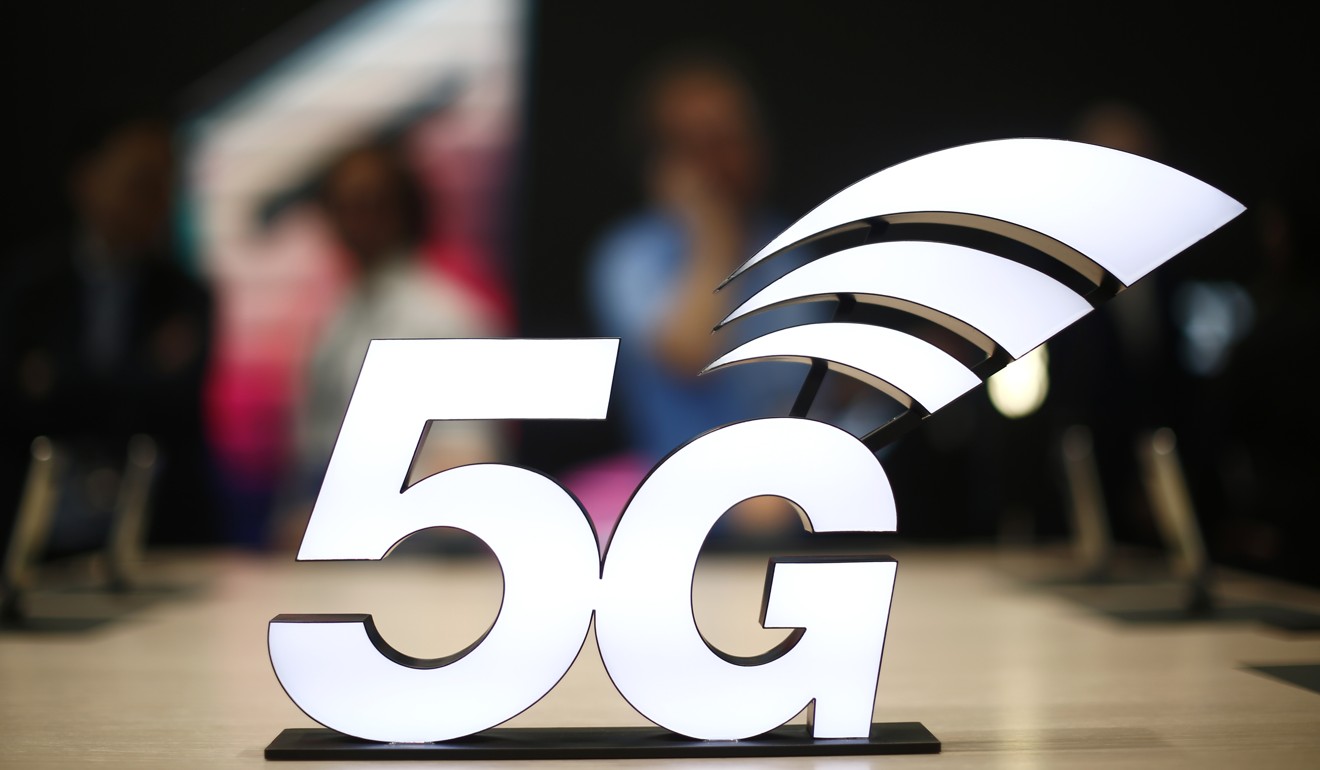 "Today's announcement also means more demand for Nokia, Ericsson and Samsung," Lewis said. "It helps build a much bigger market for these companies and promises them a bigger revenue stream."
Trump, without giving a source, cited estimates that the wireless industry would invest US$275 billion to build out 5G networks, creating 3 million US jobs and adding US$500 billion to the economy.
"In the United States our approach is private sector driven and private sector led. The government doesn't have to spend lots of money," Trump said, knocking down suggestions that the government should lead the investment.
This article appeared in the South China Morning Post print edition as: 5G race is a must-win for US, says president