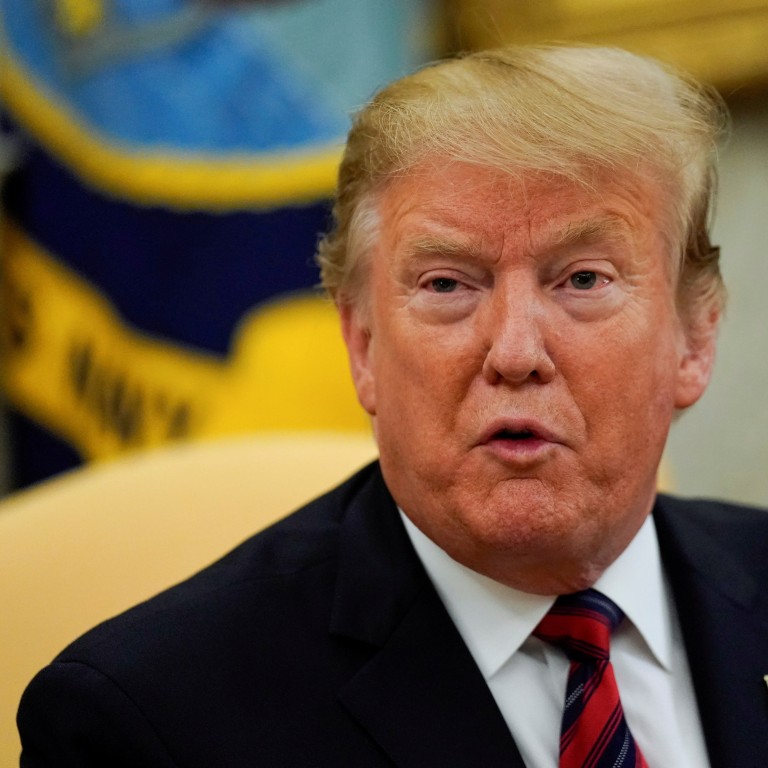 In abrupt move, Donald Trump says 10 per cent China tariffs will rise to 25 per cent on Friday
Trump announced the move on Twitter, suggesting he was not satisfied with the pace of negotiations
Chinese President Xi Jinping's top trade envoy, Liu He, returns to Washington this week for what could be a closing round of trade talks
US President Donald Trump said punitive tariffs on US$200 billion of imports from China will increase to 25 per cent from 10 per cent on Friday and might slap extra duties on the rest of what the country ships to the US.
Trump's announcement on Twitter comes just days before Chinese Vice-Premier Liu He is due to arrive in Washington for an 11th round of negotiations aimed at ending a bilateral tariff war that started when Washington levied a first round of punitive tariffs on Chinese imports in July 2018.
The president's move follows signals that the most recent round of talks in Beijing last week did not yield progress on some US demands, including a curtailment of Chinese government subsidies to the country's state-owned enterprises – one of the factors that prompted the US government to start the trade war.
A remaining US$325 billion in Chinese goods still untouched by the stand-off will become subject to the 25 per cent "soon", said Trump, who added that he's moving ahead with more tariffs because Beijing was moving "too slowly, as they attempt to renegotiate".
Trump imposed duties of 25 per cent on an initial US$50 billion of Chinese goods and then 10 per cent on an additional US$200 billion in products. The step up to 25 per cent on the later tranche was put on hold after talks between Trump and Chinese President Xi Jinping in Argentina in December.
Doubts around the ability of US Trade Representative Robert Lighthizer and Liu to close a deal emerged last week, when Myron Brilliant, the US Chamber of Commerce's head of international affairs, suggested the Chinese side is balking on providing any assurances that they would cut back on subsidies provided to state-owned firms.
Lighthizer was in Beijing with US Treasury Secretary Steven Mnuchin last week for the 10th round of talks since the trade war started.
"We're likely to get language that … touches on transparency, but we're not likely to get the commitment that we want from the Chinese, in terms of they're really cutting back and eliminating subsidy practices, not just in the steel and aluminium sectors but in a range of sectors," Brilliant said.
Lighthizer has expressed particular concern with the use of subsidies in Beijing's "Made in China 2025" industrial policy initiative that seeks to create global leaders in a range of cutting-edge hi-tech industries at the expense of the US and other developed countries. Subsidies and Made in China 2025 formed part of the top trade envoy's justification for starting punitive trade action against Beijing.
Most of the money flowed to China's state-owned enterprises (SOEs), which also enjoy easy, low-cost access to loans. The subsidies and loans support their dominant position in multiple sectors including banking, insurance, energy, and transport.
The two sides also appear to differ over the timeline for a resolution to the trade stand-off.
US Treasury Secretary Steven Mnuchin said just before he and Lighthizer headed to Beijing last week for a 10th round of talks this week that the US side expected to "either recommend to the president we have a deal or make a recommendation that we don't" following next week's talks.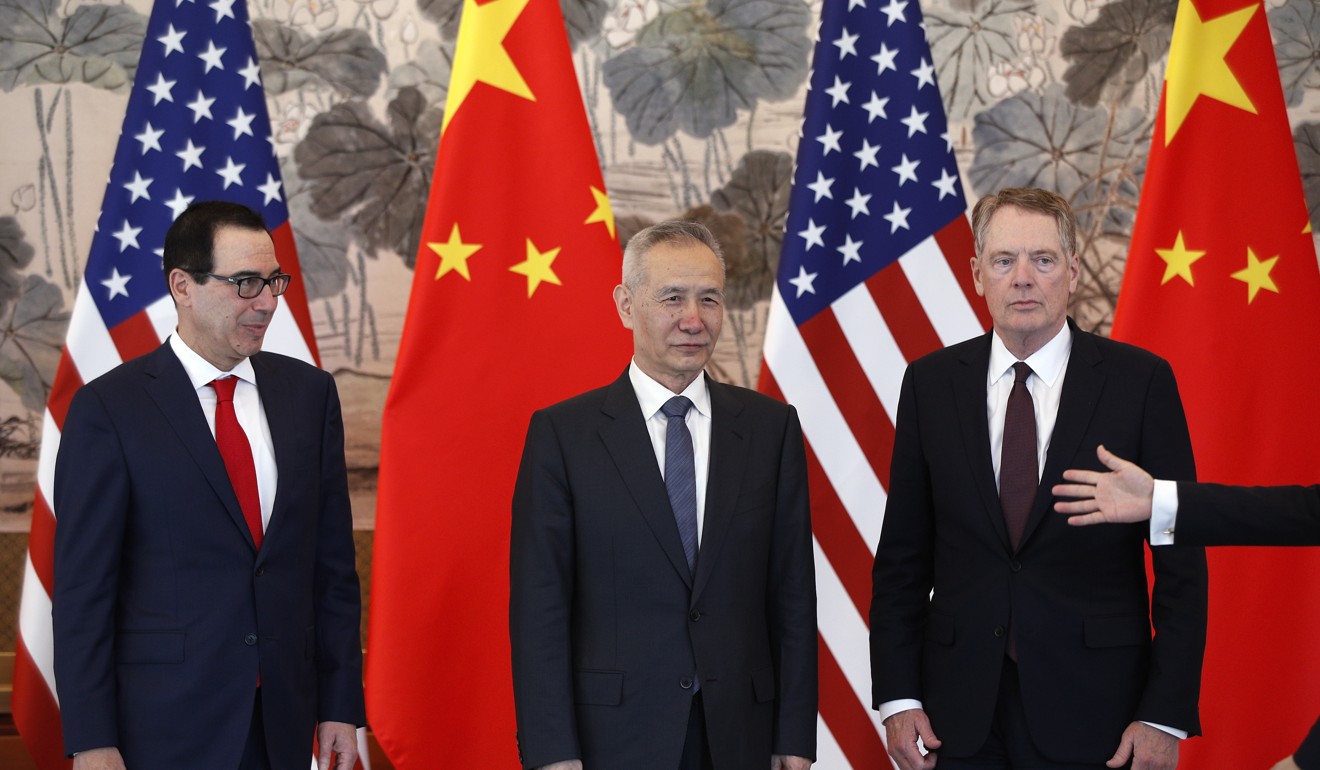 Reaction from the Chinese side did not confirm the seemingly fixed deadline, and suggested that Beijing is resisting pressure from Trump's team.
Taoran Notes, a social media account used by Beijing to release trade talk information and to manage domestic expectations, said the hints from the US side that next week's 11th round of talks are a deadline is merely a trick "to increase tensions and generate pressure on the other side".
"It's the same tactic as the US threatening to raise tariffs. It is merely smoke and mirrors to exert extreme pressure [on China]," the post said. "You don't have to take it seriously."