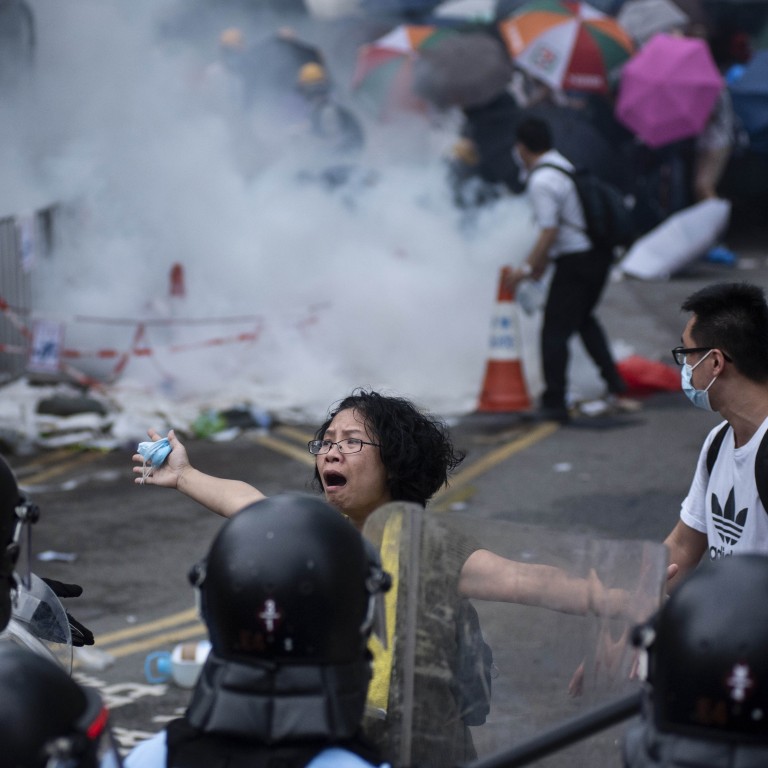 US senators propose bill requiring annual review of Hong Kong's special treatment in wake of extradition law crisis
Legislation would also require US president to sanction those responsible for abduction of individuals from the city
Second bill would require the US to report on any Chinese activities to extradite or 'coercively move' foreign nationals from Hong Kong
After protests roiled Hong Kong over a proposed law clearing the way for extraditions to mainland China, senior US lawmakers introduced legislation on Thursday requiring that the president protect Americans from the law's effects and sanction individuals responsible for abducting booksellers, journalists and activists.
The bipartisan legislation also calls for the US secretary of state to certify Hong Kong's autonomy from mainland China to continue enjoying special trade and economic benefits under the US-Hong Kong Policy Act of 1992.
The bill was the second about Hong Kong in two days. On Wednesday, one was introduced that would require the US government to report on Beijing's use of Hong Kong as a base for espionage against foreigners.
The moves came in the wake of escalating protests against proposed amendments to Hong Kong's extradition laws that have thrown the global financial hub into turmoil.
On Sunday, in one of the largest protests in Hong Kong history, hundreds of thousands of people – organisers estimated the crowd at more than 1 million – marched against the bill that would let the city transfer residents and visitors to the mainland to face trial on charges brought by China.
On Tuesday, another protest turned violent as police fired tear gas and rubber bullets at demonstrators blocking roads outside government headquarters in advance of a debate the city's Legislative Council was expected to hold on Wednesday. More than 70 people were reported injured.
The debate was postponed, but the extradition bill is expected to pass.
Several US lawmakers have expressed concern over the extradition bill's threat to Hong Kong's semi-autonomous status, but US President Donald Trump has adopted an uncharacteristically measured tone, saying on Wednesday that he expected Beijing and Hong Kong would "be able to work it out".
The bipartisan bill reintroduced on Thursday by Republican Senator Marco Rubio and Democrat Senator Ben Cardin, and supported by their counterparts in the House of Representatives, would require the US president to identify any individuals responsible for the abduction of individuals from Hong Kong to China and subject them to US sanctions.
It was initially proposed in 2015 and again in 2017, after the detention of booksellers, but fell short for lack of support.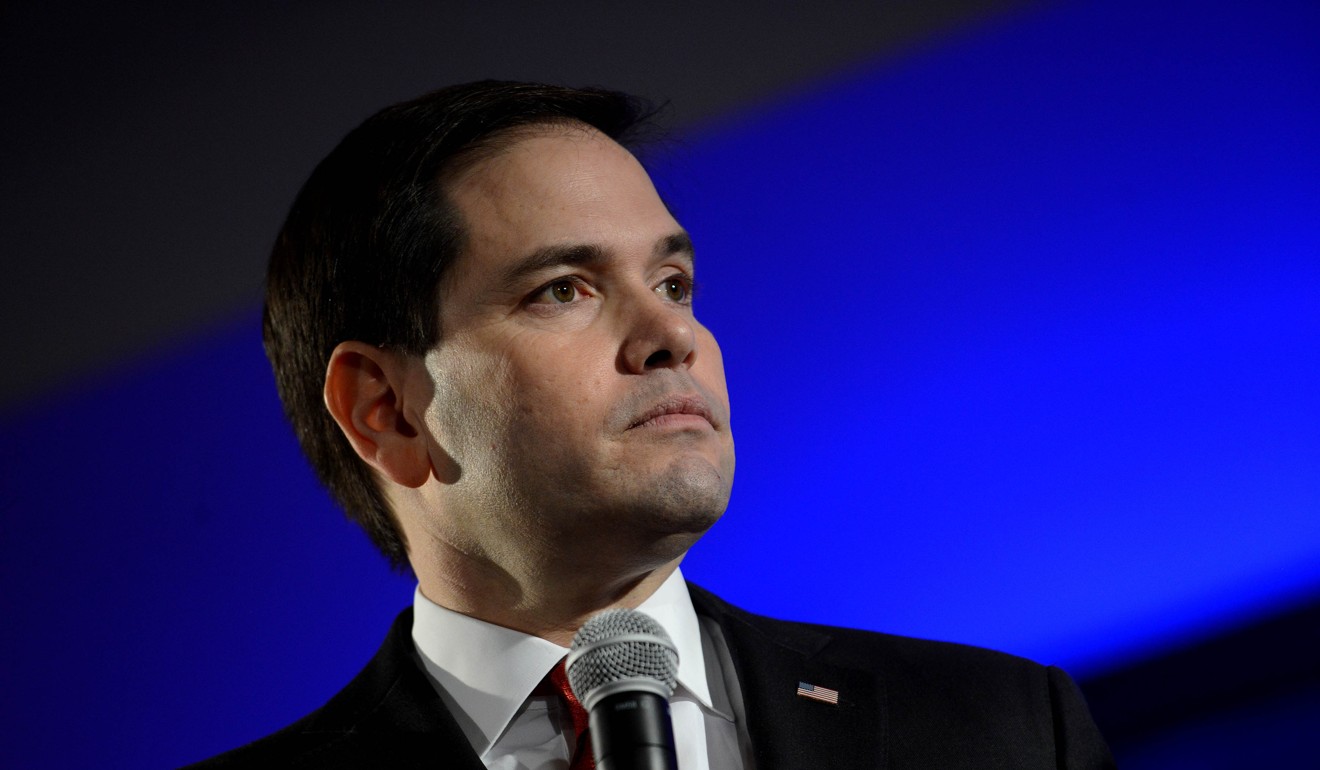 "The US must send a strong message that we stand with those peacefully advocating for freedom and the rule of law and against Beijing's growing interference in Hong Kong affairs," Rubio said in a statement.
He accused mainland China of using Hong Kong's open economy to launder money, evade tariffs, break sanctions and acquire sensitive intellectual property.
"I am proud to reintroduce legislation that places the US firmly on the side of human rights and democracy", values that had made the city a prosperous global commercial hub amid growing interference by the Beijing government and Communist Party, he said.
A sponsor of the parallel proposal in the House, Democrat Representative Jim McGovern said that if the extradition bill moved forward, Congress would have "no choice but to reassess whether Hong Kong can receive preferential economic and trade benefits under US law".
The Hong Kong protests have drawn global attention amid fears that the freedoms and autonomy conferred to the territory during its 1997 handover to China from Britain are being seriously eroded.
This coincides with deep strains in US-China relations as the two economic giants face off, with each slapping tariffs on hundreds of billions of dollars' worth of trade and ratcheting up restrictions on companies, visas and people-to-people exchanges.
US and European officials have condemned the Hong Kong extradition bill, and rallies opposing its passage have been held in at least 29 cities around the world.
Speaking on Thursday at US think tank the Peterson Institute for International Economics, Trump's top economic adviser Lawrence Kudlow said the protests in Hong Kong made people question Beijing's commitment to reform.
"Now the Hong Kong citizens, I won't say all of them but a lot of them, couple of hundred thousand worth risking life and limb are marching in protest of these new laws. Is it Tiananmen Square? Not exactly. Does it make one think of Tiananmen Square? Yeah, it makes one think of Tiananmen Square and the battle over freedom," Kudlow said.
"I am just asking a simple question here: regarding the values, norms, structures, rules of the Chinese government hierarchy, do they want the kind of liberalisation that we are pressing for on the trade front? And when you see what's going on in Hong Kong, you kind of raise your eyebrows."
At least 14 members of Congress, among them House Speaker Nancy Pelosi and Senate foreign relations chairman James Risch, support the proposed US law, and analysts said its bipartisan backing suggested it would gain traction. That said, the vast majority of bills never become law.
Representatives from the American Chamber of Commerce in Hong Kong were in Washington last week where they voiced their opposition to the Hong Kong bill, its potential impact on commercial disputes and on their personal safety, which also may have helped sway lawmakers.
Analysts said Thursday's moves by Congress were important, even as they questioned whether they would change Beijing's mind.
"It's important to stand up for liberal values and for that I salute the protesters. But it seems to me this is unlikely to affect any substantive change in Beijing's long-term policy towards Hong Kong," said Joshua Eisenman, a China specialist at the University of Texas at Austin.
"Like a hammer meeting flesh, the Communist Party of China is not going to step back from Hong Kong or give in any way."
Others described the bill as a compromise, putting Beijing on notice while not penalising Hong Kong. "It makes sense that they're trying to walk a middle ground," said Stanley Rosen, a political-science professor at the University of Southern California.
The extradition law, Rosen said, "is something China has wanted for a long time. Even if it's rarely used, it will cause a lot of people in Hong Kong to self-censor. It will have a chilling effect."
Under provisions of the proposed US law, the president would be required to develop a strategy protecting US citizens and companies from the effects of a revised Hong Kong extradition law. This would include taking into account whether the US-Hong Kong extradition agreement should be revised and the state department's travel advisory for Hong Kong revamped.
Fuelling this are concerns that individuals extradited to Hong Kong could then end up in China, which has a history of rights violations and weak observance of the rule of law.
The bill also includes calls for the US Department of Commerce to issue an annual report assessing whether Hong Kong is adequately enforcing US and United Nations sanctions, particularly involving Iran and North Korea. Another provision states that Hong Kong residents will not be denied a US visa solely because they have been arrested or detained during protests.
On Wednesday, another proposed amendment to the US-Hong Kong Policy Act of 1992 was introduced by Republican Senator Ted Cruz and Democrat Senator Ed Markey. It would mandate that the departments of state, defence and homeland security as well the director of national intelligence report within six months on any Chinese activities to extradite or "coercively move" foreign nationals from Hong Kong.
It also calls for stepped-up reporting on any use of Hong Kong to violate or evade export controls, duties or sanctions, as well as to carry out espionage activities against foreign nationals. Analysts said it was possible the two bills could be combined.
Others warned of the legal stakes involved in Hong Kong's proposed extradition legislation.
"It's not only Hong Kong people whose fate is at stake here," Jerome Cohen, a law professor at New York University and China scholar, wrote in a blog post. "Anyone passing through Hong Kong airport could be detained and sent to China."
Additional reporting by Matt Ho