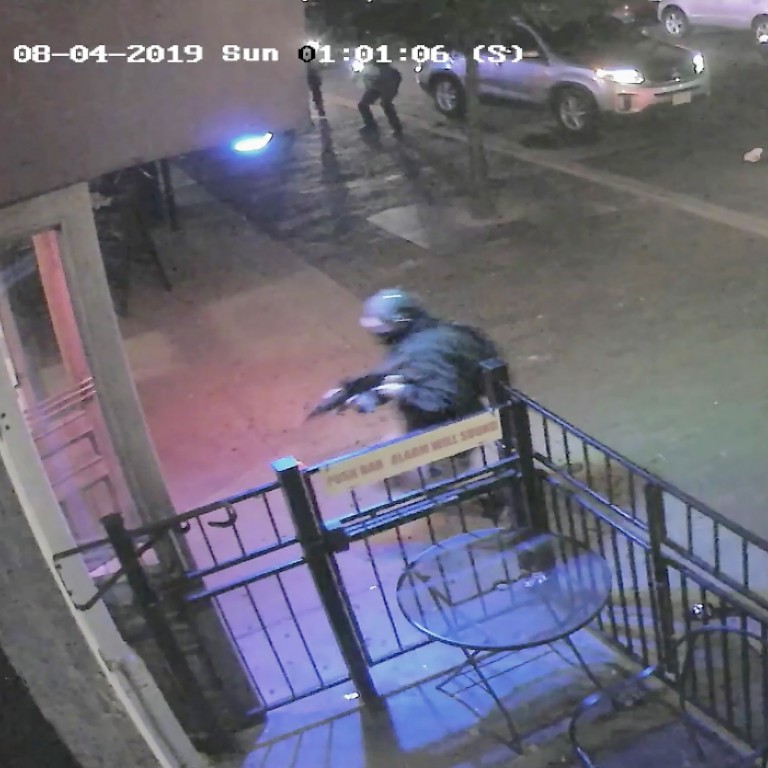 Ohio gunman Connor Betts 'showed her synagogue shooting video on first date', says ex-girlfriend Adelia Johnson
Betts 'shared his darkness' with her after they grew close in social psychology class and bonded over 'depression humour'
Johnson found it strange when Betts gave her 'play-by-play' of video but 'not too weird' as they often discussed serial killers in class
Connor Betts' ex-bandmate and ex-girlfriend in recent days have each said that their relationships with Betts broke off before the mass shooting in Dayton, Ohio.
Police identified Betts as shooting and killing nine people and wounding dozens of others Sunday in the city's Oregon District.
Ex-girlfriend Adelia Johnson, a Sinclair Community College student, provided the Dayton Daily News with a 6½-page statement detailing her relationship with Betts. In it she wrote that she grew close to him this year in their social psychology class.
"He trusted me with so much of his darkness that I forgot most of it. Another thing between mentally ill friends: the capacity to forget things can be a blessing if the person is telling you something in confidence," Johnson said.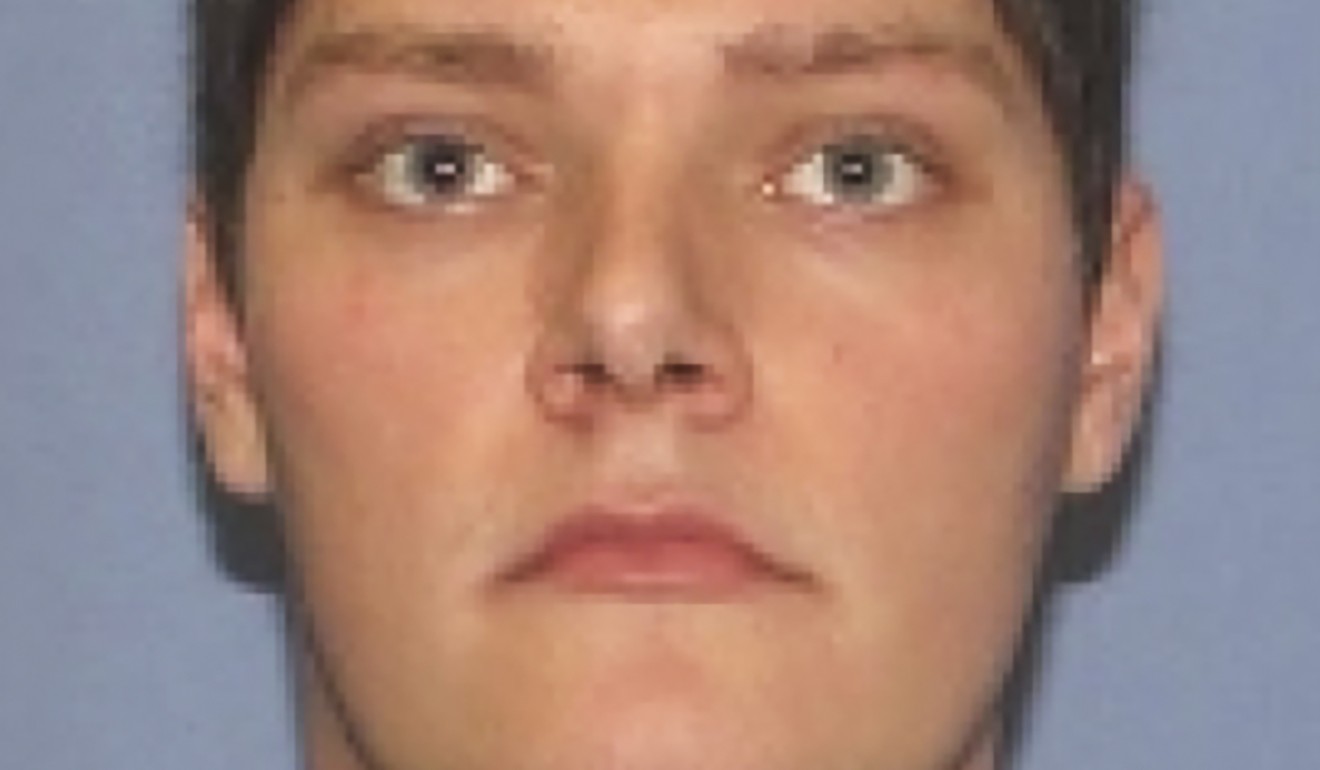 The two met in January this year, according to Johnson's account. Betts, 24, of Bellbrook, majored in psychology at Sinclair Community College.
"We bonded over the laughable conspiracy theories that our professor tried to preach as we walked to similar parking spots in the college parking garage," Johnson wrote. "We also were very open about our mental illnesses from the very beginning."
She also said that they shared "depression humour, something that only people who have been in the throes of it really ever understand".
"So, when he started joking about his dark thoughts, I understood," Johnson wrote. "… Joking about wanting to hurt people was just heard as 'I have uncomfortable thoughts that are inappropriate to express, but I need to joke about them otherwise they're too scary and real.'"
Johnson said Betts told her that he had bipolar disorder and possibly obsessive compulsive disorder.
"That didn't scare me, some of the sweetest people I know have those conditions," Johnson said on Medium. "I told him that I have depression, generalised anxiety, and ADD (attention deficit disorder). We bonded over depression humour, something that only people who have been in the throes of it really ever understand and find humorous."
During a date in March, she wrote that Betts asked her if she had seen video of "the synagogue shooting".
He reportedly showed her the video on his phone and "gave me the play-by-play of what was happening".
"Even then, I did realise that that was a weird thing for a first date, but not too weird given the context of our class," she said. "In our social psychology class, we regularly got off topic to talk about serial killers."
One night in March or April, she said that he called her while in Illinois with his band.
He was "super drunk" and difficult to understand, but she did "catch bits and pieces among his topic jumping that he wanted to hurt a lot of people".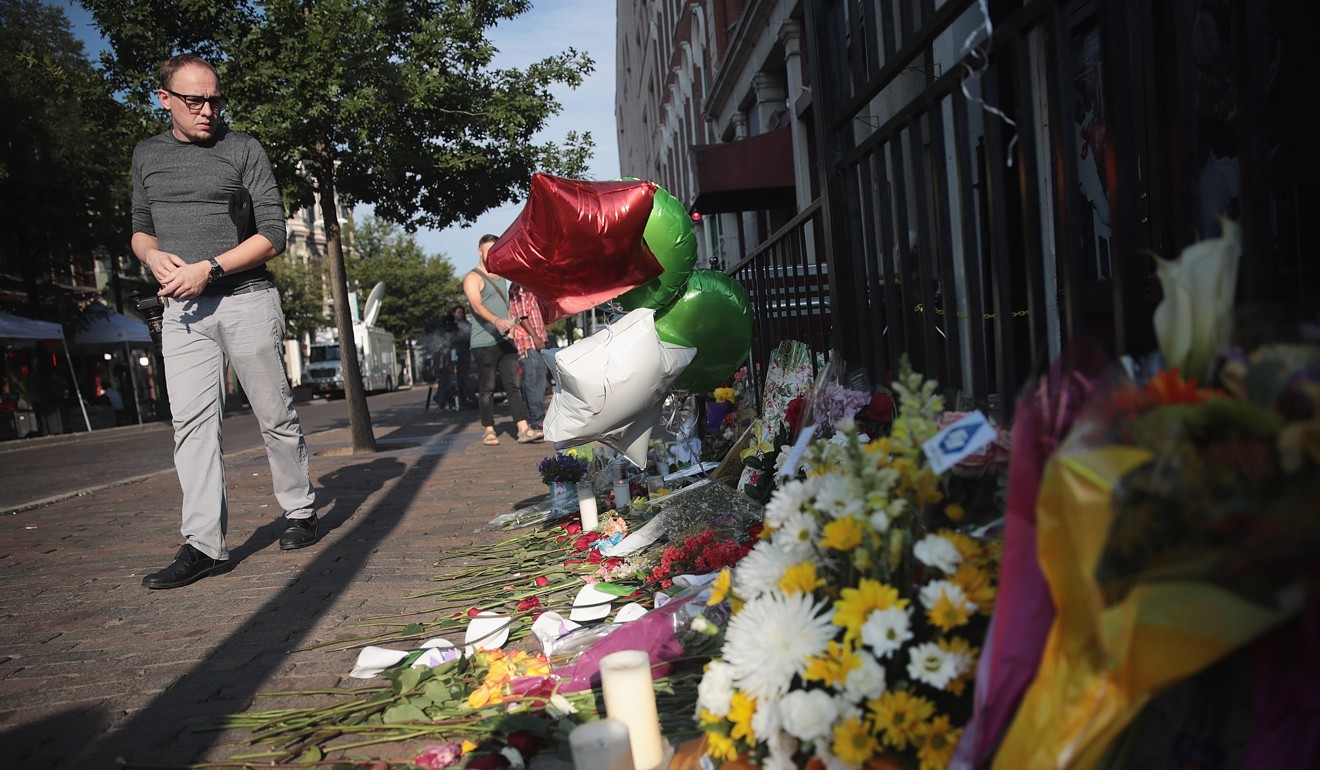 "He didn't have any specific plans," she said. "I wrote it off as being a sad, drunk man who was afflicted by unchecked symptoms of mental illness. Under normal, sober circumstances, I didn't believe he would feel like that."
Johnson said that by May she knew she had to end the relationship.
"He needed to do more work on himself and find more coping mechanisms so he didn't become so dependent on other people. I didn't have the emotional capacity to be his therapist, and that wasn't my job."
Betts' former band's presence on social media appears to have been wiped since Sunday.
Ex-bandmate Jesse Creekbaum's family lives in Middletown, but it was not clear what his current address is.
Creekbaum told the website Vice that the band had not been active since Creekbaum found out in July that Betts had contacted showgoers online after a recent gig and asked them to send him money on PayPal, something Creekbaum found obnoxious.
This article appeared in the South China Morning Post print edition as: Ex-girlfriend of shooter recalls his dark confessionsDayton shooting: Former bandmate, ex-girlfriend cut ties with Betts before shooting