Hong Kong protests: rallies held in Sydney, Vancouver, Toronto and London
Supporters of China and Hong Kong have increasingly held rallies in countries around the world
Thousands of people have demonstrated this weekend in Canada, Britain and Australia in support of the Hong Kong democracy movement.
In Vancouver, Toronto and London, demonstrators faced off against vocal pro-Beijing rallies.
The gatherings came as Hong Kong protesters demonstrated for the 11th week running, with both pro-democracy and pro-Beijing rallies held in the city over the weekend.
A massive Hong Kong rally was under way Sunday at Victoria Park in Causeway Bay.
Supporters of China and Hong Kong have increasingly held rallies in countries around the world.
In Sydney on Sunday, hundreds of people rallied in support of Hong Kong pro-democracy protesters, despite warnings from Beijing for foreign governments and protesters to stay clear of the issue.
Placards in Sydney leaned heavily on concerns over police brutality, with many referencing the first aid volunteer who was hit in the eye with a rubber bullet fired by Hong Kong police.
One speaker outlined the demands now held by the evolving movement including the total withdrawal of the controversial extradition bill, which sparked the protests 11 weeks ago and the implementation of universal suffrage for Hong Kong.
Many in the Sydney crowd wore face masks, wary of alleged Chinese state surveillance of citizens who publicly supported Hong Kong.
The Chinese ambassador to Australia, Cheng Jingye, said protesters in Hong Kong had exhibited "radical, violent and illegal behaviours" which had "grossly trampled on the rule of law" and threatened lives and Hong Kong's prosperity and stability.
"No responsible government would sit idly by," he said.
"Hong Kong affairs are solely the internal affairs of China."
Thousands have rallied in Australian cities in recent days, on
both sides of the divide
. Scuffles and some violence was reported, including an attack on an ABC crew in Melbourne and threats against pro-Hong Kong protesters by Beijing loyalists.
Demonstrations were held on Saturday in Canada and Britain.
In Canada, demonstrators from both camps squared off in front of a metro station in the western city of Vancouver, home to a large Chinese community, with the crowds separated by police.
Supporters from both camps also confronted each other in Canada's largest city Toronto with the atmosphere tense, local media said.
"We have got the police permit to launch a peaceful march, however, before we could go out to start a march, we noticed that there's a very well-orchestrated counter-rally here by the pro-China camp," Gloria Fung, president of Canada-Hong Kong Link, told CBC News.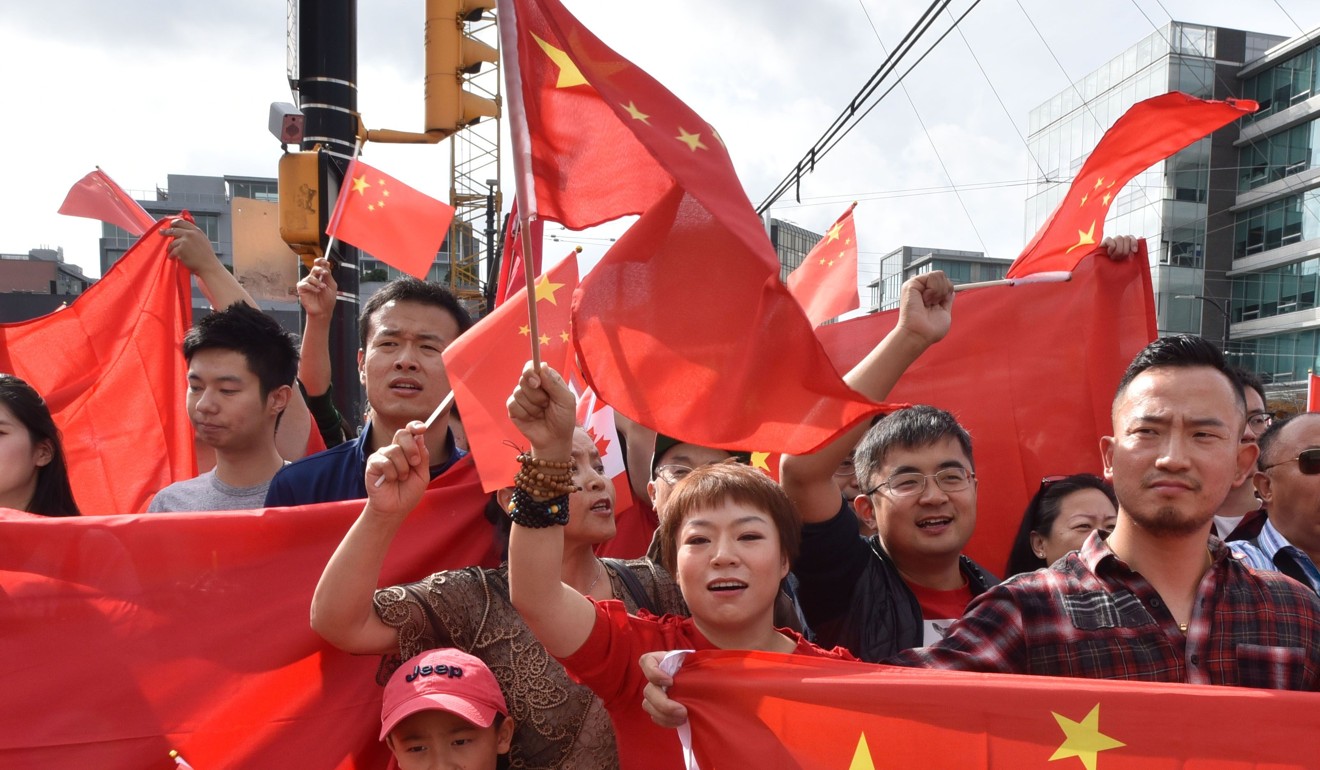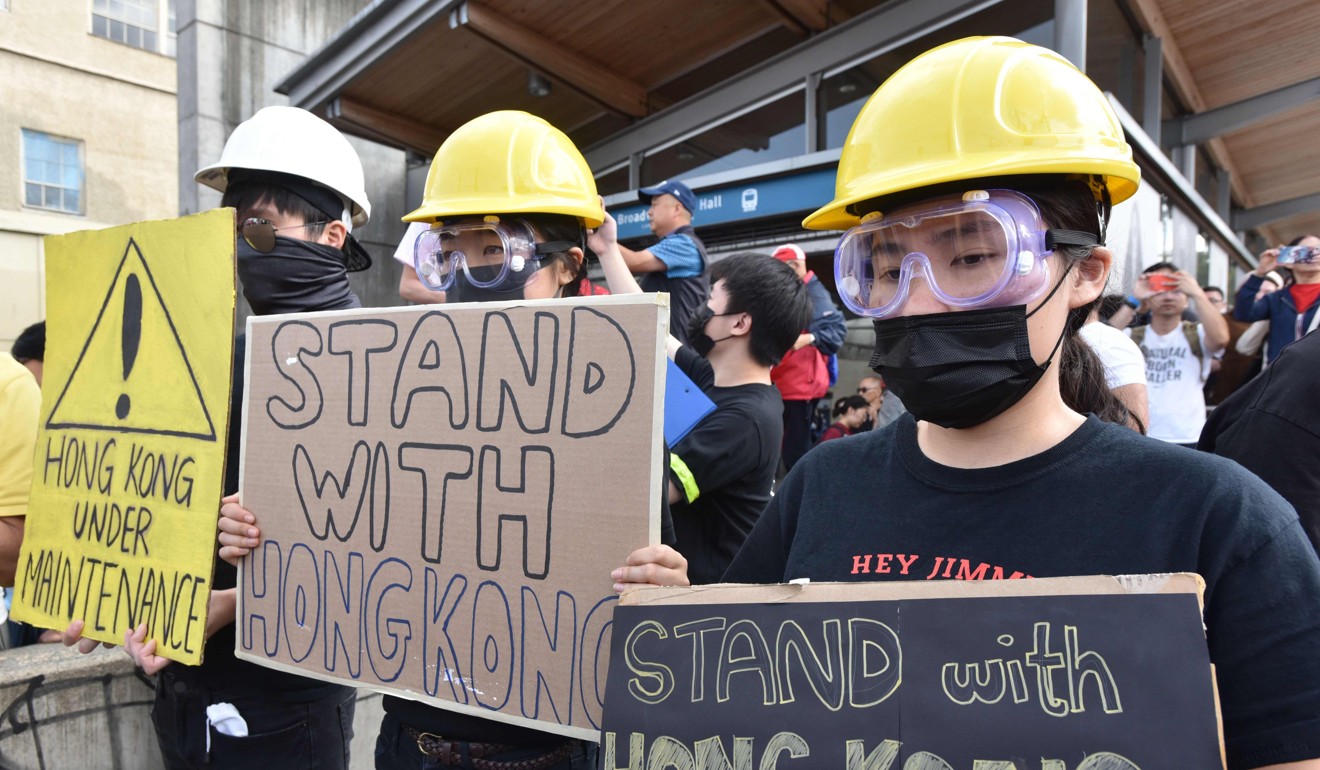 Police intervened to keep rival groups apart in the city of Calgary, in Alberta, CBC reported.
Ken Tang, a pro-Hong Kong protester, told the broadcaster that the pro-Beijing demonstrators "do not understand the concept of democracy, freedom and rights".
Protesters supporting the activists paraded banners reading "Will Britain hold China to its promise on Hong Kong's freedom?", "Power to the people: stand with Hong Kong" and "Will Boris surrender to China?", referring to new Prime Minister Boris Johnson.
Others said "The only place I want pepper is in my noodle soup", "SOS: please save Hong Kong" and "No China extradition".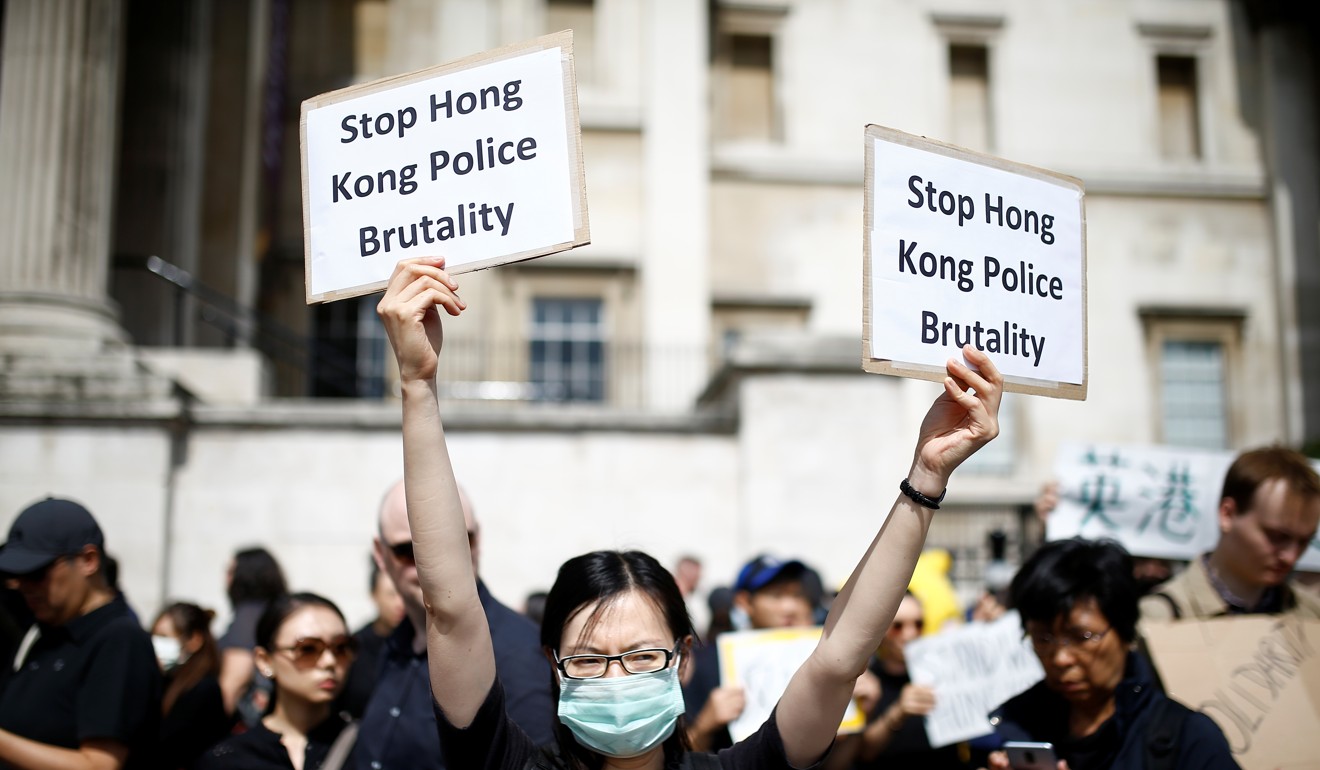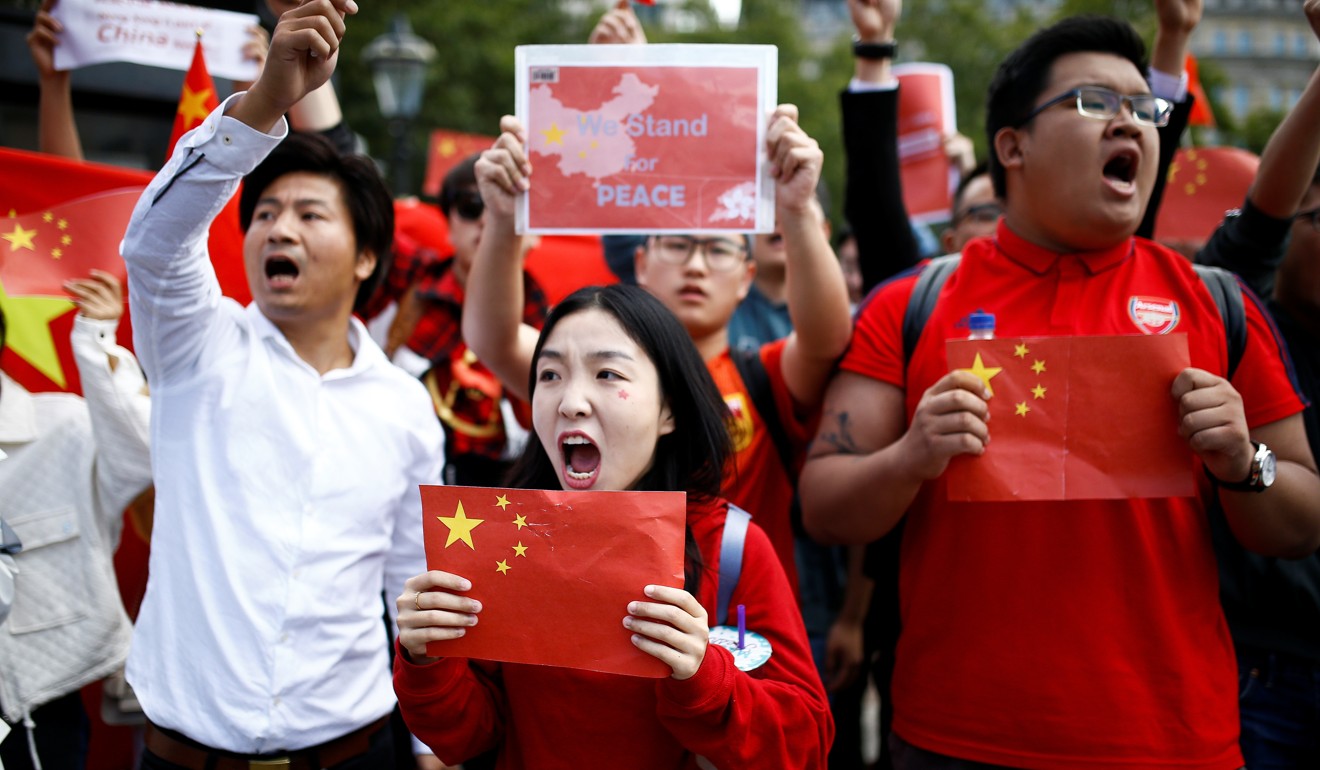 The gathering was organised by the StandwithHK and D4HK groups.
The old British colonial Hong Kong flag was seen at the demonstration.
Britain handed control of Hong Kong back to China in 1997 on the basis of the Joint Declaration it signed with Beijing, which guarantees freedoms in the semi-autonomous city until 2047.
Counter-protesters waved Chinese flags and held up signs saying "traitor", "one nation, one China" and "Hong Kong is part of China forever".
Meanwhile in Paris around 50 people – Hongkongers but also Chinese and Taiwanese – demonstrated in support of the protesters in the former British colony, chanting "freedom for Hong Kong" and even "freedom for China".
"Today Hong Kong, tomorrow Asia and the next day Europe," one protester's placard read.
Here again a counter-protest took place with twice as many Chinese waving mainland flags and denouncing the "violence" of "the Hong Kong rioters".
Agence France-Presse, The Guardian