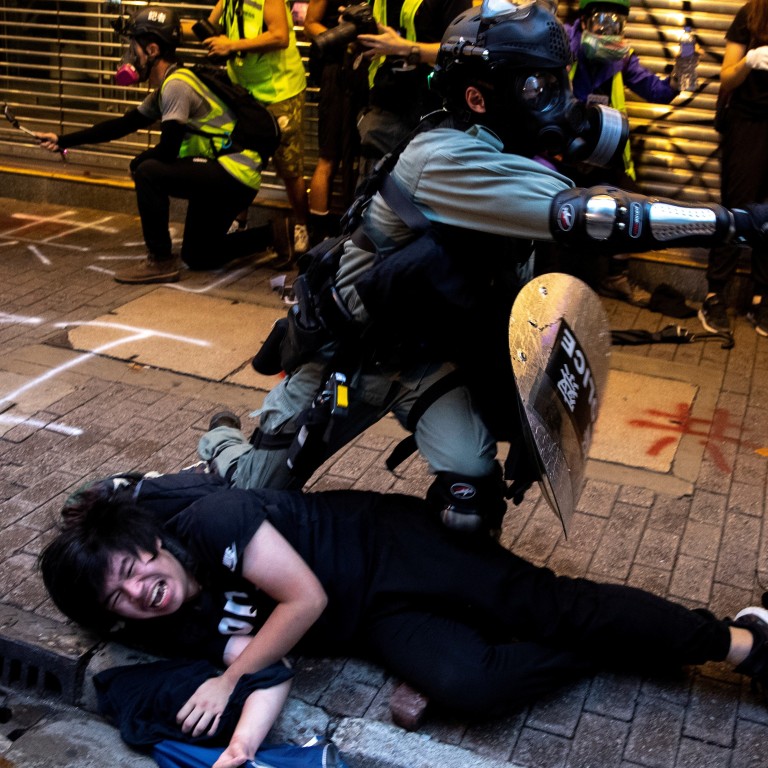 Hong Kong, Chile, Iraq, Lebanon: protests erupt around the world
Protests flare around the world, each with its own trigger, but many of the underlying frustrations are similar
In Hong Kong it was the extradition bill. In Chile, it was a 4 US cent rise in the price of a metro ticket, while in Lebanon it was a tax on WhatsApp calls. Street protests have erupted around the world for different reasons. Here's a glance at what's been happening.
Hong Kong
Hong Kong has been battered by five months of often violent protests over fears Beijing is tightening its grip on the territory, in the worst political crisis since colonial ruler Britain handed it back to China in 1997.
Protests against a proposal to allow extraditions of criminal suspects to mainland China morphed into increasingly angry and sometimes violent anti-government, pro-democracy mobilisation.
The extradition bill has been withdrawn and there have been few major rallies in recent weeks. But violence has escalated at those held, with militant activists setting MTR stations ablaze and smashing up shops, often targeting Chinese banks and stores with mainland links.
Police have fired thousands of rounds of tear gas, hundreds of rubber bullets and three live rounds at brick- and petrol bomb-throwing activists. More than 2000 people have been arrested, hundreds of them below the age of 18.
The events in Hong Kong have drawn comparisons to Catalonia in recent days. There, too, people are angry at what they see as attempts to thwart their desire for greater autonomy from the rest of Spain, if not outright independence.
China's top diplomat in Hong Kong, Xie Feng, labelled the ongoing protests an
independence campaign to overthrow the government
, appealing to the international community not to stay silent as the city's "virus of street violence" spreads overseas.
Spain
Catalonia, the wealthy northeastern region of Spain, has been rocked by protests since October 14 when nine Catalan separatist leaders were convicted to long jail terms over sedition for leading a failed 2017 bid for independence that included holding a banned referendum.
Many in Catalonia who have taken to the streets have cited the demonstrations in Hong Kong as a source of inspiration.
Tactics popularised in Hong Kong – such as the use of yellow hard hats and using boarding passes to bypass airport security checks – have been met in Barcelona with tear gas and rubber bullets fired by Spanish police.
The issue of Catalan independence has dominated Spain's fractured political debate in recent years and is likely to continue to do so in the run-up to next month's ballot.
Chile
Just weeks before the worst civil unrest since Chile returned to democracy 29 years ago, President Sebastian Pinera described the country as "a true oasis".
His country is planning hosting of world leaders, including US President Donald Trump and Chinese leader Xi Jinping, for the annual Apec summit on November 16-17.
However, deadly upheaval in October shows the chasm between the Andean exemplar's elite and those who feel abandoned.
Eighteen people have died and thousands have been arrested in a wave of riots and demonstrations that's brought cities to a near standstill and seen security forces fire on masked looters.
What began as a protest against a 4 US cent subway fare hike quickly became an outpouring of broad discontent over economic inequality, pensions, health and education.
While Pinera back-pedalled on the fare increase, his efforts to crack down on violence merely intensified it.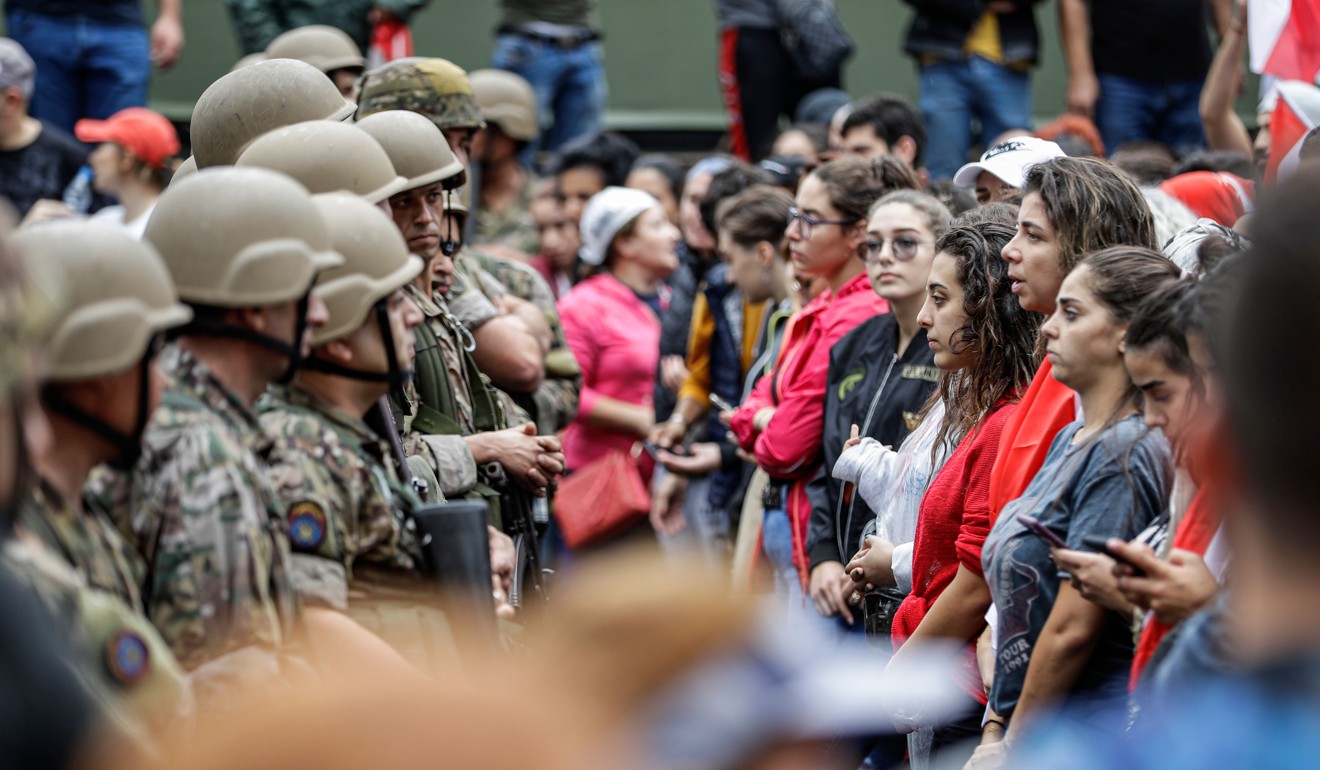 Lebanon
Lebanon's biggest demonstrations in 15 years have unified an often-divided public in their revolt against status-quo leaders who have ruled for three decades and brought the economy to the brink of disaster.
The protests were sparked October 17 by a proposal to introduce fees for users of messaging apps such as WhatsApp, with the aim of shoring up the state's coffers.
The demonstrators accuse the country's political class of mismanagement and wasting public funds, with rallies spreading to all major cities and into Lebanon's vast diaspora. They have called on the government to resign.
The government has tried to quell public anger with wide-ranging economic reforms but the move has so far failed to win over protesters, who now seem bent on removing the entire political elite, which they see as corrupt.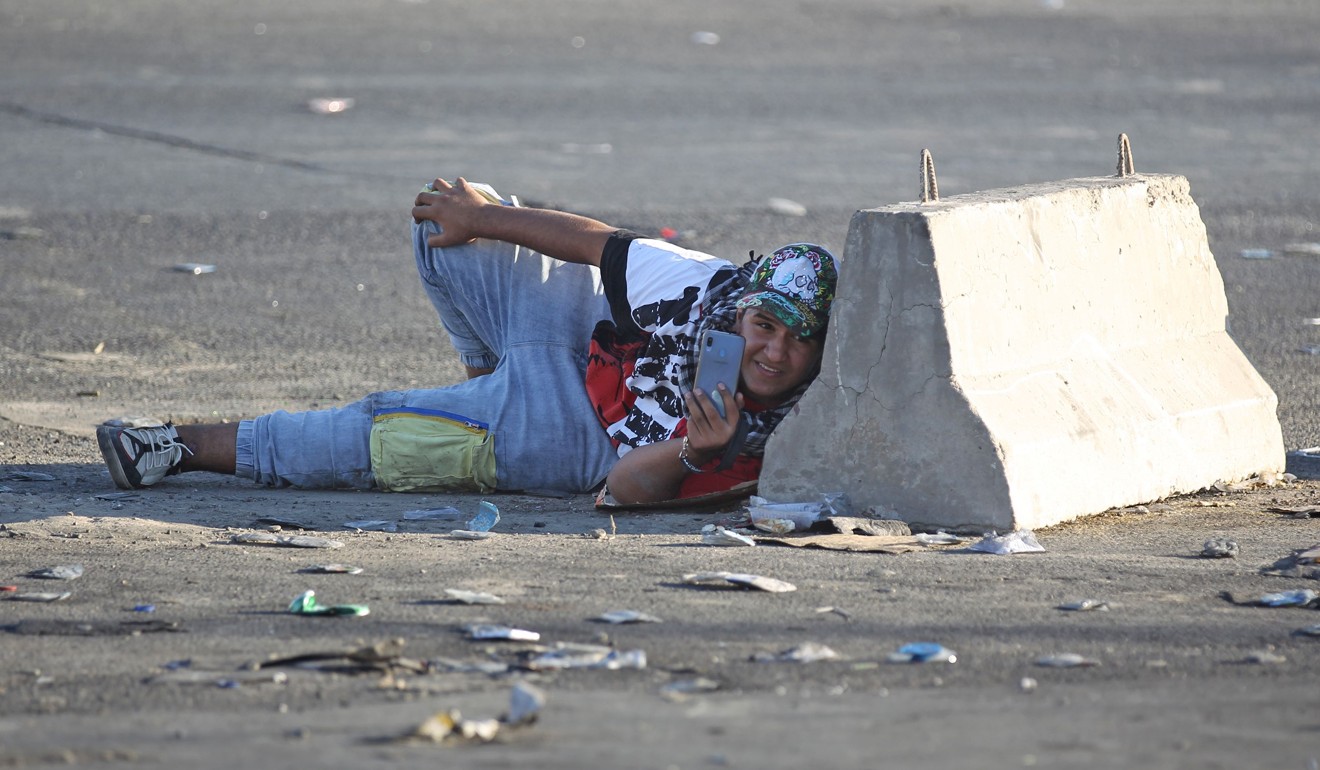 Iraq
Iraq was rocked by protests during the first week of October, with thousands taking to the streets of Baghdad and the country's south to demand jobs, services and an end to corruption.
The protests quickly turned bloody, with an official toll citing 157 people killed, mainly protesters in the capital.
The government held an inquiry into the violence, producing a report on Tuesday that condemned "excessive use" of force by security personnel but also cited unknown "shooters" that authorities have neither identified nor arrested.
Protests flared again on October 25 and 26, leaving at least 63 protesters dead.
The violence, Iraq's worst since an Islamic State insurgency was put down in 2017, has posed the biggest challenge to Prime Minister Adel Abdul Mahdi since he took office a year ago.
Bolivia
The landlocked South American nation has seen mass demonstrations, violent clashes and arson attacks since the disputed presidential election on October 20.
President Evo Morales was the third leader in the region to declare a state of emergency in October.
The opposition accuse the government of fraud, after updates of a preliminary vote count were mysteriously suspended for 24 hours on Sunday night.
Morales, who is seeking a fourth term, has declared victory. He has likened the unrest to a right-wing coup.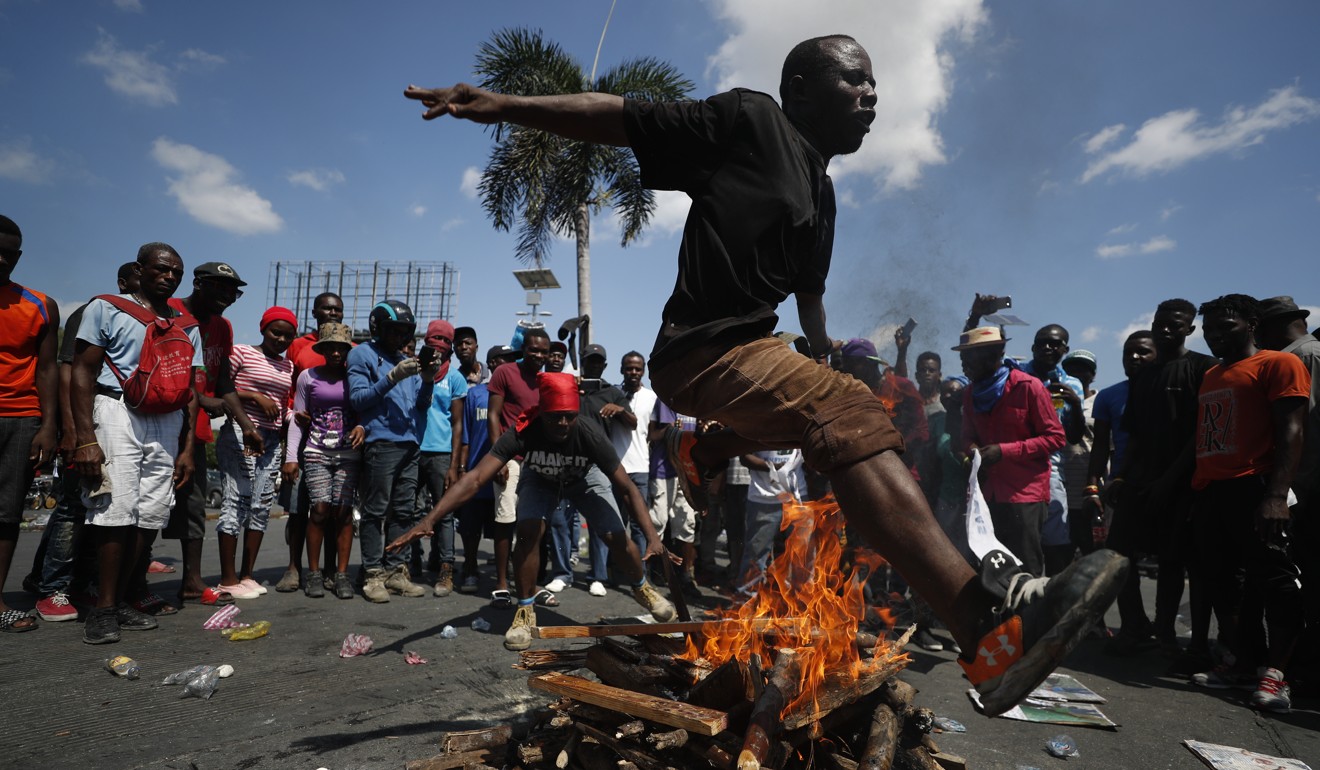 Haiti
The poorest country in the Americas has been roiled for two months by protests that were triggered by fuel shortages and have now turned violent.
And they have morphed into a broader campaign against President Jovenel Moise, who came to power in 2017 in an election that some called fraudulent.
The protests are spreading: in recent weeks, various professional or social groups have taken to the streets against the president one after another, such as university students and artists.
Things are so tense in Haiti with violence breaking out at protest rallies that schools have been closed for more than a month.
Ecuador
Ecuador was hit by 12 days of demonstrations, led by indigenous groups, against fuel price hikes until President Lenin Moreno reached a deal with protest leaders on October 13.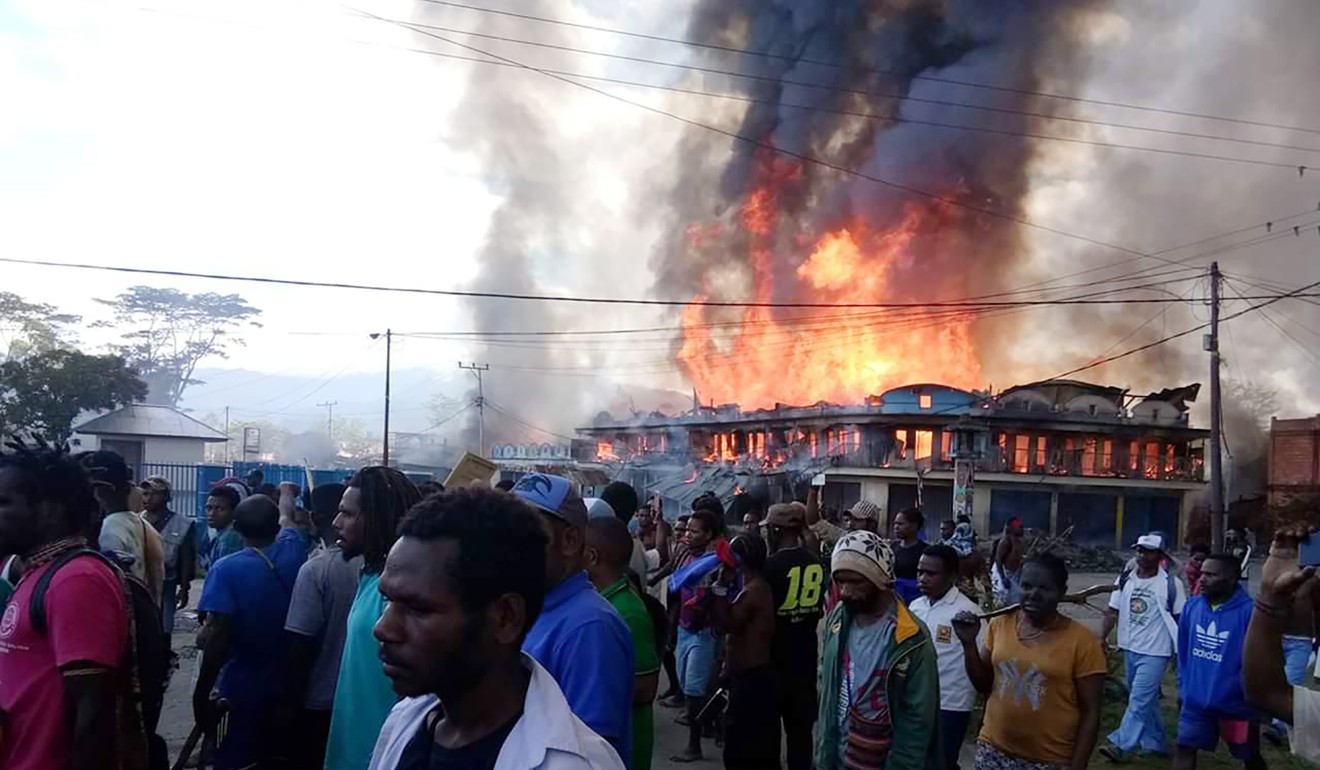 Indonesia
Protests convulsed Indonesia's easternmost provinces of Papua and West Papua, on the island of New Guinea – collectively known as Papua – for two weeks in late August. The sometimes violent unrest erupted after a group of Papuan students in Surabaya, Indonesia's second city on the island of Java, were taunted and attacked by a mob chanting racial epithets over accusations they had desecrated a national flag.
After the August protests began, Indonesia sent about 6,000 additional military and police personnel to the region, and authorities blocked internet access for a time to prevent use of social media.
Then in late September, 37 people died and scores were hurt during clashes in the Papua cities of Wamena and Jayapura. Government offices and homes were burned down, and 250 cars and motorcycles destroyed, as indigenous Papuans and security forces clashed.
Indonesia's human rights commission has called for a probe into and how government troops handled the unrest.
The former Dutch colony declared its independence in the early 1960s, but it was incorporated into Indonesia following a widely criticised UN-backed referendum.
Agence France-Presse, Reuters, Bloomberg, Associated Press