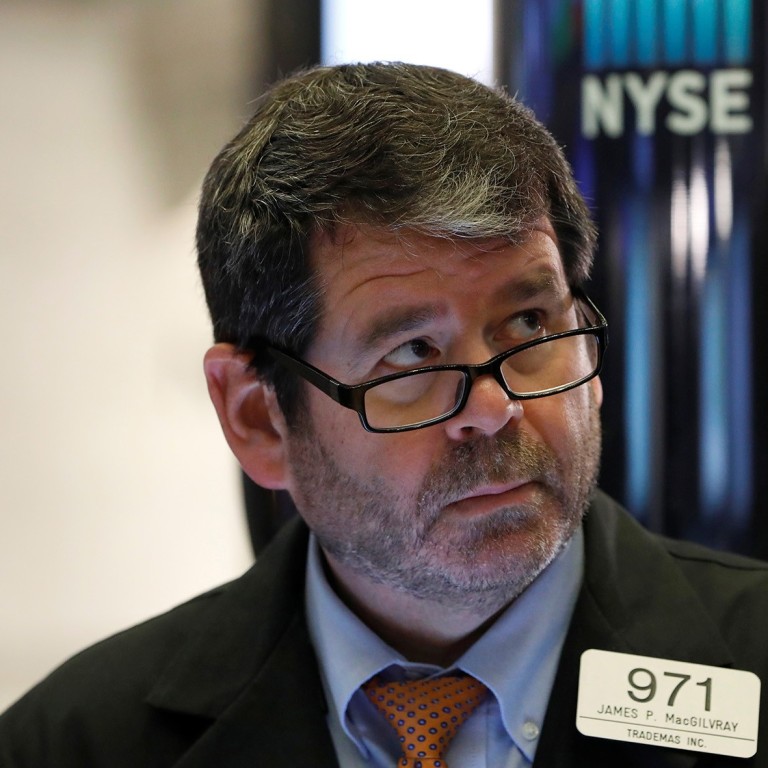 Dow enters bear market, losing 20 per cent from recent peak, gripped by coronavirus fears
The Standard & Poor's 500 index fell 141 points, or 4.9 per cent, and the Nasdaq composite lost nearly 400 points, or 4.7 per cent
Markets await US President Donald Trump's stimulus plan to combat the Covid-19 pandemic
The Dow Jones Industrial Average slipped into bear-market territory on Wednesday after dropping 1,467 points in a continued extreme market swing as confirmed coronavirus cases in the United States exceeded 1,000.
Fuelled by fear tied to the outbreak, which the World Health Organisation (WHO) is now calling a pandemic, the index of 30 bellwether stocks lost 20 per cent from its mid-February peak of 29,551, officially entering a bear market.
The Standard & Poor's 500 index was down 140 points, or 4.9 per cent, and the Nasdaq composite sank nearly 400 points, or 4.7 per cent.
Wednesday's correction followed a market swoon on Monday that saw the Dow close down more than 2,000 points in its largest point drop ever for a single day as oil prices tumbled and the virus continued to spread outside China, where it was first reported in December.
"The situation is likely to get worse before the epidemic blows over," said James McDonald of Los Angeles, California-based Hercules Investments.
Any market rebound in the coming week, he added, would be considered as "technical in nature as the market fully accounts [for] the loss of economic potential from this exogenous shock".
The losses on Wednesday have so far wiped out Tuesday's gains when the Dow rose more than 1,100 points, fuelled by US President Donald Trump's promise that the government was close to announcing a plan that could include payroll tax cuts and other aid for hourly wage workers to help them deal with the potential impact from the epidemic.
But as of Wednesday morning, markets were still awaiting Trump's announcement of the stimulus plan that he had called "very substantial".
Trump's push to suspend the payroll tax reportedly fell flat as lawmakers with both parties said they preferred targeted measures to help hourly workers and the battered travel industry.
Investors are calling for robust measures from the government and the Federal Reserve. But market exuberance from the Fed's 50-basis-point cut in the benchmark interest rate last week proved short-lived.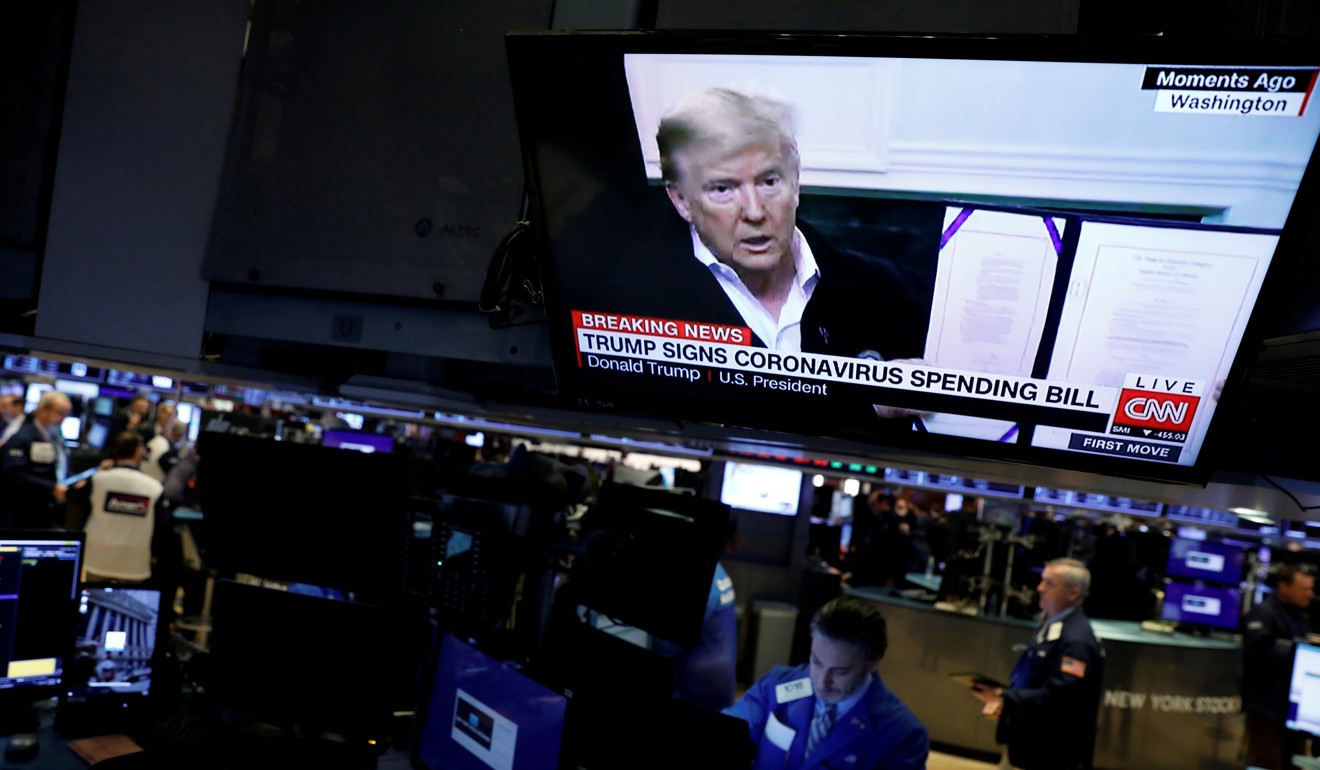 US stocks tumbled despite rallying about 15 minutes after the news of the emergency cut, signalling the monetary measures weren't effective in stabilising markets threatened by Covid-19.
Also on Wednesday, David Kostin, Goldman Sachs' top US stocks strategist, predicted that the longest US bull market in history would end soon.
Kostin, chief US equity strategist at the bank, wrote that the historic fall in interest rates was unlikely to prevent a corporate profits "collapse" in the coming quarters.
Meanwhile, the United States reported that confirmed coronavirus cases had exceeded 1,000 as of late on Tuesday, eight times more than the number just a week earlier. At least 32 people have died of the virus nationwide.
Dr. Anthony Fauci, director of the National Institute of Allergy and Infectious Diseases, said on Wednesday morning that he expected "we will see more cases and things will get worse than they are right now".
Hercules Investments' McDonald noted that the huge surge in volatility was defying historical trends. "Market volatility has more than tripled," he said.
Unlike times when market volatility typically decreases as new information comes in, "this time around, it is staying persistently high".
Purchase the China AI Report 2020 brought to you by SCMP Research and enjoy a 20% discount (original price US$400). This 60-page all new intelligence report gives you first-hand insights and analysis into the latest industry developments and intelligence about China AI. Get exclusive access to our webinars for continuous learning, and interact with China AI executives in live Q&A. Offer valid until 31 March 2020.