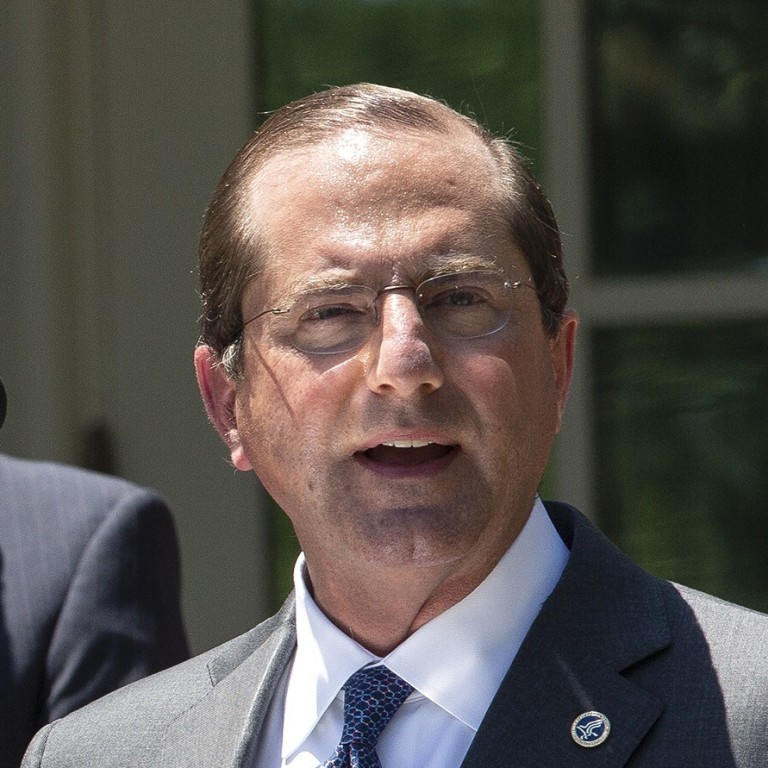 Coronavirus: US funding domestic drug production as imports 'put national security at grave risk', says Peter Navarro
Four-year, US$354 million contract with Phlow Corporation and others can be extended with additional US$456 million
Trump adviser Peter Navarro says reliance on drug imports puts national security 'at grave risk'
The US government is funding a consortium of drug makers and suppliers to boost domestic production of pharmaceuticals and reduce the threat of supply interruptions during public health emergencies such as the Covid-19 pandemic.
The Department of Health and Human Services (HHS) announced on Tuesday that its Biomedical Advanced Research and Development Authority (Barda) signed a four-year, US$354 million contract with the Phlow Corporation of Richmond, Virginia, and other entities to produce vancomycin, ketamine, morphine and other drugs used to treat Covid-19 patients. The contract can be extended for another six years, with an additional US$456 million worth of funding.
The move follows pledges by the administration of US President Donald Trump and Congress to address vulnerabilities in America's reliance on offshore production, a concern that often draws angry rhetoric about China's dominance as a supplier.
"For far too long, we've relied on foreign manufacturing and supply chains for our most important medicines and active pharmaceutical ingredients while placing America's health, safety and national security at grave risk," Peter Navarro, Trump's top trade adviser and one of the administration's most vocal critics of China, said separately in a statement.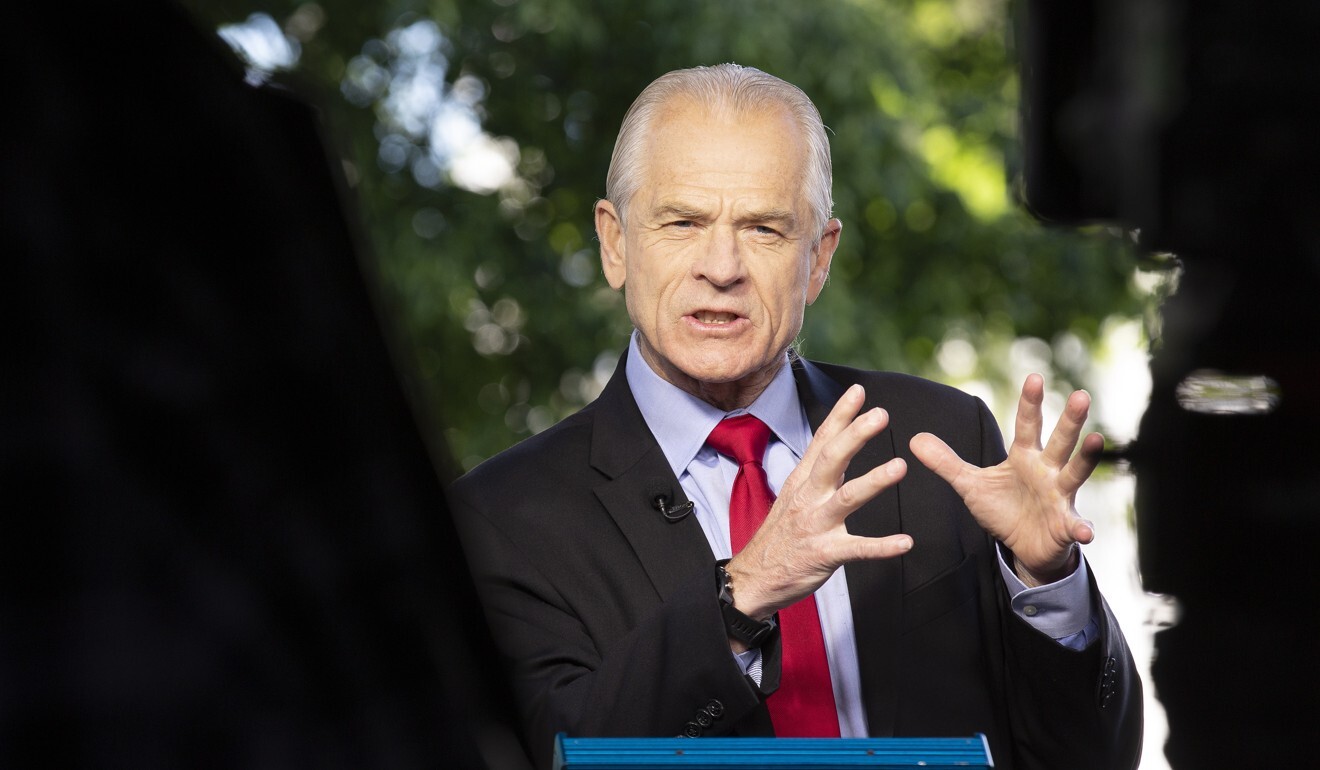 Navarro was put in charge of coordinating the American production of medical supplies after widespread reports that front-line medical workers trying to manage a surge in Covid-19 cases in New York and other major cities in March and April were hamstrung by a shortage of personal protective equipment.
The US imports 80 per cent of its active pharmaceutical ingredients, also known as APIs, and "a substantial portion" of imported generic drugs come either directly from China or from third countries that use APIs sourced from China, primarily India, according to a November report by the US-China Economic and Security Review Commission (USCC), an advisory body to the US Congress.
"The Covid-19 pandemic has reminded us how health threats or other sources of instability can threaten America's medical supply chains, potentially endangering Americans' health," HHS Secretary Alex Azar said. "Working with the private sector, HHS is taking a significant step to rebuild our domestic ability to protect ourselves from health threats by utilising American-made ingredients."
US government warnings about relying on imports of medication from China and other issues, including safety, began before the Covid-19 pandemic started spreading in America in February.
According to the USCC report, US reliance on life-saving drugs containing ingredients sourced in China was growing, despite what it called "serious deficiencies in health and safety standards" in China's pharmaceutical sector and "inconsistent and ineffective regulation by the Chinese government".
The report called for legislation requiring the US federal drug agency to investigate and certify that Chinese pharmaceutical industry regulations met US standards to protect American users of Chinese-sourced medication.
The FDA's Drug Shortages Staff was established in 1999 to monitor drug supply chains for potential shortage issues, including for drugs and APIs sourced from China.
The FDA did not immediately respond to a query about whether the unit had found any supply problems regarding China.
Phlow said in a statement that it has delivered more than 1.6 million doses of generic medicines used to treat Covid-19 patients to the US Strategic National Stockpile (SNS), including medicines used for sedation and pain management as well as essential antibiotics.
The company said its partners in the HHS initiative included Civica Rx, a non-profit generic drug manufacturer; the Medicines for All Institute at Virginia Commonwealth University; and Ampac Fine Chemicals of Rancho Cordova, California.
It added that it was also building the United States' first Strategic Active Pharmaceutical Ingredients Reserve, a long-term, national stockpile to secure key ingredients used to make the most essential medicines domestically.
Funding for domestic production of pharmaceuticals also squares with the White House's intent to require federal agencies to purchase only American-made medical products.
Navarro said in a Fox News interview on May 4 that
such an order was forthcoming from the White House
, sparking criticism that such a move could leave health care workers in many parts of the country vulnerable in the event of further Covid-19 outbreaks.
The order has not yet been announced.
This article appeared in the South China Morning Post print edition as: US tries to boost domestic output of virus drugs