Coronavirus latest: global death toll nears 350,000; WHO pauses trial of Trump-backed drug
WHO suspends trials of hydroxychloroquine as virus treatment; Trump defends decision to play golf as US death toll nears 100,000
UK PM's top aide Dominic Cummings defies calls to quit; Spain revises death toll down by nearly 2,000
Brazil's daily
coronavirus
deaths were higher than fatalities in the
United States
for the first time, a development that cemented it status as one of the world's most infected countries.
Brazil
registered 807 deaths over a 24-hour period on Monday, whereas 620 died in the US.
It has the second worst outbreak in the world, with more than 374,000 cases, behind the US with 1.66 million cases.
The worst-affected country in South America in the past week has overtaken Spain, Italy, the UK and Russia in number of cases and with more than 23,000 deaths. The World Health Organisation (
WHO
) has warned Brazil against reopening its economy and the US has
banned
foreign travellers from Brazil.
In the US, as the pandemic death toll approached the horrific milestone of 100,000, stir-crazy Americans also headed en masse to beaches and parks for the big Memorial Day weekend.
While many Americans wore masks and followed distancing rules, many did not – and images of packed pools and boardwalks triggered fears of a new flare up of the virus that has infected almost than 5.5 million worldwide and killed more than 346,000, according to a Johns Hopkins University tally.
Meanwhile, hopes that anti-malaria drug hydroxychloroquine could be used as a potential treatment for the virus were quashed as the WHO halted clinical trials "while the safety is reviewed".
With the global economy battered, governments are scrambling to provide relief to businesses and citizens wearying of mass confinement.
On Monday, Europeans flocked to parks, gyms and pools as more countries eased coronavirus restrictions, while Japan lifted its state of emergency but urged vigilance to avoid another wave of infections.
Here are the developments:
Italian tenor Andrea Bocelli has coronavirus
Renowned Italian tenor Andrea Bocelli on Tuesday said he had caught the novel coronavirus but was now recovered, describing the experience as "a nightmare".
Bocelli, who has been blind since age 12, raised spirits in Italy during the pandemic, which has killed nearly 33,000 people, by singing alone in Milan's Duomo on April 12. That was just over a month after the 61-year-old had tested positive for the virus.
"It was a tragedy, my whole family was contaminated," he told journalists at a hospital in Pisa where he had gone with his wife to donate their plasma for Covid-19 research.
The blood plasma will be used by scientists hoping to develop treatments.
"We all had a fever – though thankfully not high ones – with sneezing and coughing," Bocelli said. "I had to cancel many concerts... It was like living a nightmare because I felt like I was no longer in control of things. I was hoping to wake up at any moment."
Putin insists peak Russia
President Vladimir Putin on Tuesday said Russia has passed its peak of coronavirus infections and ordered a World War II victory parade postponed by the pandemic to be held next month.
The postponement of the May 9 Victory Day parade had been a huge blow to Putin, who had hoped to gather world leaders to watch troops march on Red Square to celebrate 75 years since the defeat of Nazi Germany.
But with the number of new coronavirus cases declining steadily in Russia, Putin told Defence Minister Sergei Shoigu to reschedule the parade for June 24.
"According to experts, the peak can be considered passed," Putin told Shoigu in a televised video link-up.
"We will do it on June 24, the day the legendary historic victors' parade took place in 1945," Putin said, referring to the first victory parade in Red Square after Germany's surrender to Soviet commanders on May 9.
With leaders including China's Xi Jinping and Emmanuel Macron of France set to attend, this year's parade had been meant as a major showcase of Russia's return to the world stage.
Putin was forced to announce its delay in mid-April as coronavirus infections surged and officials ordered lockdowns across the country.
India again reports biggest jump in cases
For a seventh consecutive day,
India
has reported its biggest jump in coronavirus cases.
The country's health ministry reported 145,380 new infections, an increase of 6,535 from the day before, and 4,167 deaths.
Officials say the recovery rate has also risen above 40 per cent.
Most of the cases are concentrated in two neighbouring states in central India, Maharashtra, home to financial hub Mumbai, and Gujarat, Prime Minister Narendra Modi's home state. An uptick in cases has also been reported in some of India's poorest eastern states as migrant workers returning to native villages from India's largest cities have begun arriving home on special trains.
India's virus caseload has been climbing as pandemic lockdown restrictions have eased.
Domestic flights resumed
Monday after a two-month hiatus, though at a fraction of normal.
China reports seven new mainland cases
China reported seven new virus cases on the mainland, all tied to Chinese returning from abroad. Just 81 patients remain hospitalised in the country with Covid-19, and another 408 are in isolation and being monitored for being either suspected cases or having tested positive for the virus without showing any symptoms. It also reported 29 new asymptomatic cases – patients who are infected but do not show symptoms – versus 40 a day earlier.
China has recorded 4,634 deaths from the disease among 82,992 cases. With the decline in numbers, students have gradually returned to class and some international schools in the capital Beijing are preparing to reopen on June 1. China's ceremonial parliament is meeting this week, with social distancing and other anti-virus measures being used.
WHO suspends trials of hydroxychloroquine
The World Health Organisation said that it will temporarily drop hydroxychloroquine – the malaria drug US President Trump said he is taking – from its global study into experimental Covid-19 treatments, saying that its experts need to review all available evidence to date.
In a news briefing on Monday, WHO director general Tedros Adhanom Ghebreyesus said that in light of a paper published last week in The Lancet, that showed people taking hydroxychloroquine were at higher risk of death and heart problems than those that were not, there would be "a temporary pause" on the hydroxychloroquine arm of its global clinical trial.
"This concern relates to the use of hydroxychloroquine and chloroquine in Covid-19," Tedros said, adding that the drugs are accepted treatments for people with malaria or autoimmune diseases.
Other treatments in the study, including the experimental drug remdesivir and an HIV combination therapy, are still being pursued.
Brazil's health ministry said Monday it would not change its recommendation to treat coronavirus with hydroxychloroquine, despite the WHO's decision.
Like his US counterpart Donald Trump, Brazilian President Jair Bolsonaro has touted the supposed benefits of hydroxychloroquine and a related drug, chloroquine, against the new coronavirus.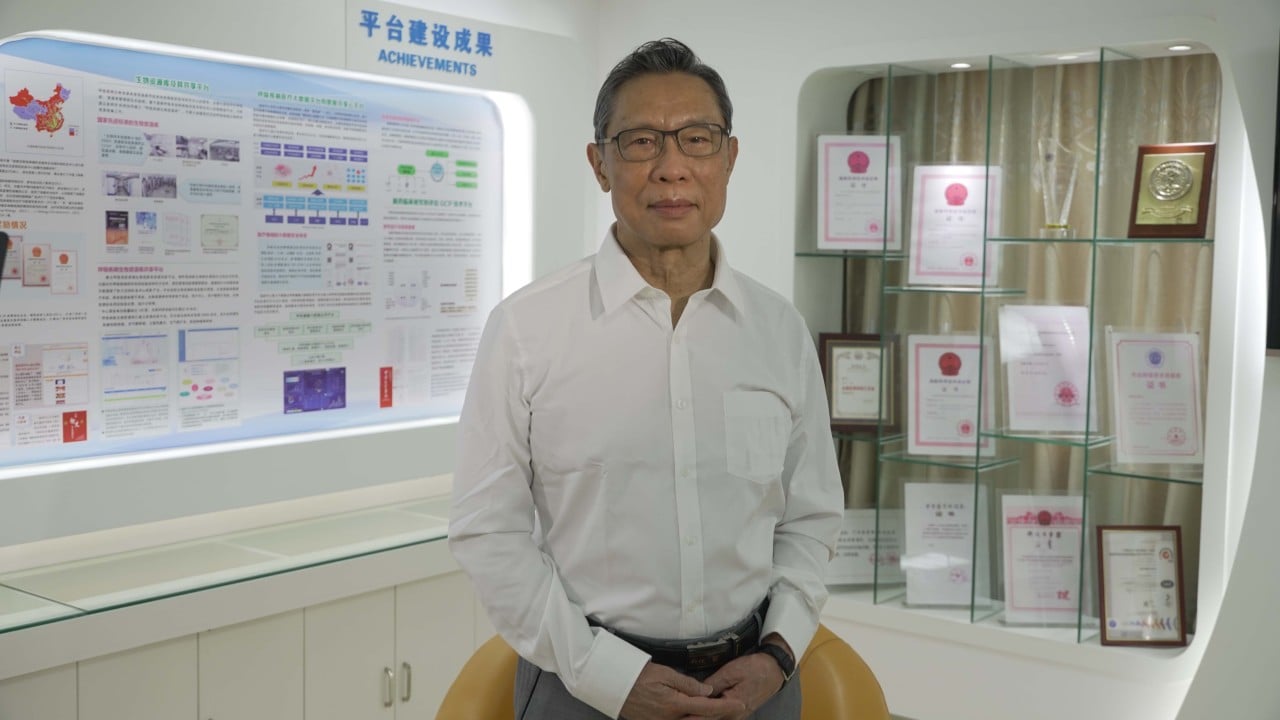 03:24
Chinese respiratory disease expert Zhong Nanshan praises Hong Kong's Covid-19 response
Chinese respiratory disease expert Zhong Nanshan praises Hong Kong's Covid-19 response
Singapore on course for worst recession since independence
Singapore's trade ministry on Tuesday predicted the bellwether economy could
shrink by up to 7 per cent
, a level not seen since it gained independence as signs mount of a slow road to recovery from the coronavirus recession amid concerns of future waves of the pandemic.
Singapore's US$354 billion economy – often scrutinised as an indicator of economic health in Asia – last experienced a full-year contraction in 2001, when growth fell by 1.1 per cent in the aftermath of the dotcom bust.
The latest forecast range puts the country on course to its worst recession since the 3.2 per cent contraction it experienced in 1964, a year before it separated from Malaysia to become an independent nation.
Singapore's health ministry confirmed on Tuesday 383 more cases of the new coronavirus, taking the city state's tally to 32,343. The lower number of cases was partly due to fewer tests being conducted, it added.
Saudi Arabia to lift curfew June 21
Saudi Arabia on Tuesday announced it will end its nationwide coronavirus curfew from June 21, except in the holy city of Mecca, after more than two months of stringent curbs.
Prayers will also be allowed to resume in all mosques outside Mecca from May 31, the interior ministry said in a series of measures announced on state media.
Elsewhere in the Gulf, Kuwait and the emirate of Dubai also moved to ease their lockdown measures, which together with a collapse in oil prices have pushed the region into its worst economic crisis in decades.
Saudi Arabia, which has reported the highest number of coronavirus cases in the Gulf, imposed a full nationwide curfew during Eid al-Fitr, the Muslim holiday that marks the end of the fasting month of Ramadan.
The ministry said it will begin easing restrictions in a phased manner this week, with the curfew relaxed between 6am and 3pm between Thursday and Saturday.
From Sunday until June 20, the curfew will be further eased until 8pm, the ministry added. The kingdom will lift the lockdown entirely from June 21.
"Starting from Thursday, the kingdom will enter a new phase [in dealing with the pandemic] and will gradually return to normal based on the rules of social distancing," Health Minister Tawfiq Al-Rabiah said on Monday.
UK PM's top aide refuses to resign
British Prime Minister Boris Johnson's top aide Dominic Cummings again
defied calls to resign
over allegations that he broke coronavirus rules and undermined the government's response to the health crisis.
Cummings told reporters that he acted "reasonably and legally" when he drove across the country with his wife while she was suffering from the virus, despite official advice to stay at home.
"I have not offered to resign. No, I did not consider it," a visibly nervous Cummings said in his first press conference on the job. "In this very complex situation, I tried to exercise my judgment the best I could. I believe that in all circumstances I behaved reasonably and legally."
Cummings did not apologise for his behaviour but did express regret for not asking Johnson – himself already hospitalised for Covid-19 – for permission to travel during the most restrictive phase of the lockdown.
01:52
UK Prime Minister Johnson defends top aide Dominic Cummings over reported lockdown rules breach
UK Prime Minister Johnson defends top aide Dominic Cummings over reported lockdown rules breach
"Arguably, this was a mistake and I understand that some will say that I should have spoken to the PM before deciding what to do," Cummings said.
The scandal raging around his decision to drive to leave his baby son at his parents' house while he and his wife were sick threatens to undermine Johnson in the heat of a health emergency that has claimed nearly 37,000 lives.
Meanwhile on Monday, the prime minister said that Britain could reopen all non-essential retail stores on June 15 if the coronavirus remains contained.
"On June 15, we intend to allow all non-essential retail, ranging from department stores to small independent shops, to reopen," Johnson told reporters, stressing that this "will be contingent upon progress against" the disease.
Dutch PM didn't see dying mother
Dutch Prime Minister Mark Rutte was unable to visit his dying mother in her final weeks because he obeyed coronavirus restrictions against visiting care homes, his office said.
Rutte on Monday announced the death of 96-year-old Mieke Rutte-Dilling in a home in The Hague on May 13, nearly two months after the government shut all such institutions to the public on March 20.
"The prime minister has complied with all directives", Rutte's spokesman said when asked about reports that the premier had stuck to the rules and so not seen his mother before she died.
His mother did not die of coronavirus although there had earlier been an outbreak of the disease in the home where she was living, Dutch media reported.
Dutch authorities allowed individual visits to some care homes from Monday, a measure that will be extended to all of them on June 15.
The Netherlands – which has imposed an "intelligent lockdown" with less strict conditions than many other European countries – has so far recorded 5,830 coronavirus deaths and 45,445 infections.
Duterte wants schools closed until vaccine is ready
Philippine President Rodrigo Duterte says schools should remain closed until a vaccine for the novel coronavirus is ready.
"I will not allow the opening of classes where students will be near each other," he said. "Unless I am sure that they are really safe, it's useless to be talking about opening of classes."
The Department of Education had set the opening of the school year for August 24 due to the Covid-19 outbreak, three months after its traditional start in June.
But the department stressed that "school opening will not necessarily mean traditional face-to-face learning in [the] classroom. The physical opening of schools will depend on the risk severity grading or classification of a locality".
Schools have been conducting online lessons for students who have access to computers and the internet at home. However, this option is not available to all students, especially those in remote areas.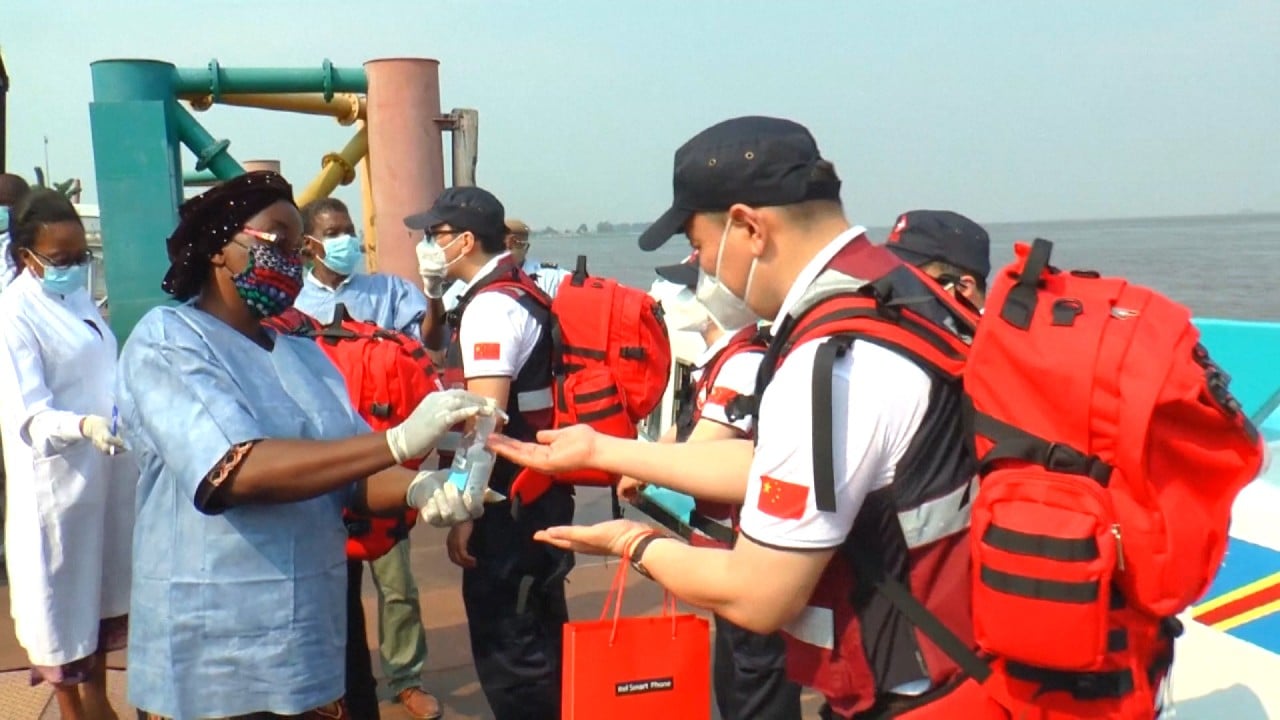 02:39
China dispatches experts, medical supplies to African nations battling coronavirus
China dispatches experts, medical supplies to African nations battling coronavirus
Indonesia deploys soldiers to enforce virus rules
Indonesia's military on Monday ordered some 300,000 soldiers and police officers to enforce rules on wearing masks and safe distancing.
Even as cases of the coronavirus have continued to spike in the Southeast Asian nation, now reaching more 23,000 infections and 1,391 deaths, people have often been seen ignoring measures to stop the spread of the pandemic.
From Monday, about 340,000 officers will be deployed across four provinces to ensure the country's transition to the "new normal", Indonesian military chief Hadi Tjahjanto said.
Tokyo slowly reopens after state of emergency lifted
Some people in Tokyo returned to their office and others headed to the park on Tuesday, as the city slowly reopened a day after the Japanese government lifted a state of emergency over the novel coronavirus pandemic.
Museums, libraries and indoor sports facilities are allowed to reopen, while restaurants, which had been asked to stop providing alcohol by 7pm and close by 8pm, can now stay open and offer alcohol until 10pm.
Playground equipment at municipal parks, which had been off limits, were also made available again.
In Chiba Prefecture, where restrictions were similarly lifted, a theatre was preparing to start welcoming visitors from Wednesday, with its staff sanitising seats and ticket machines.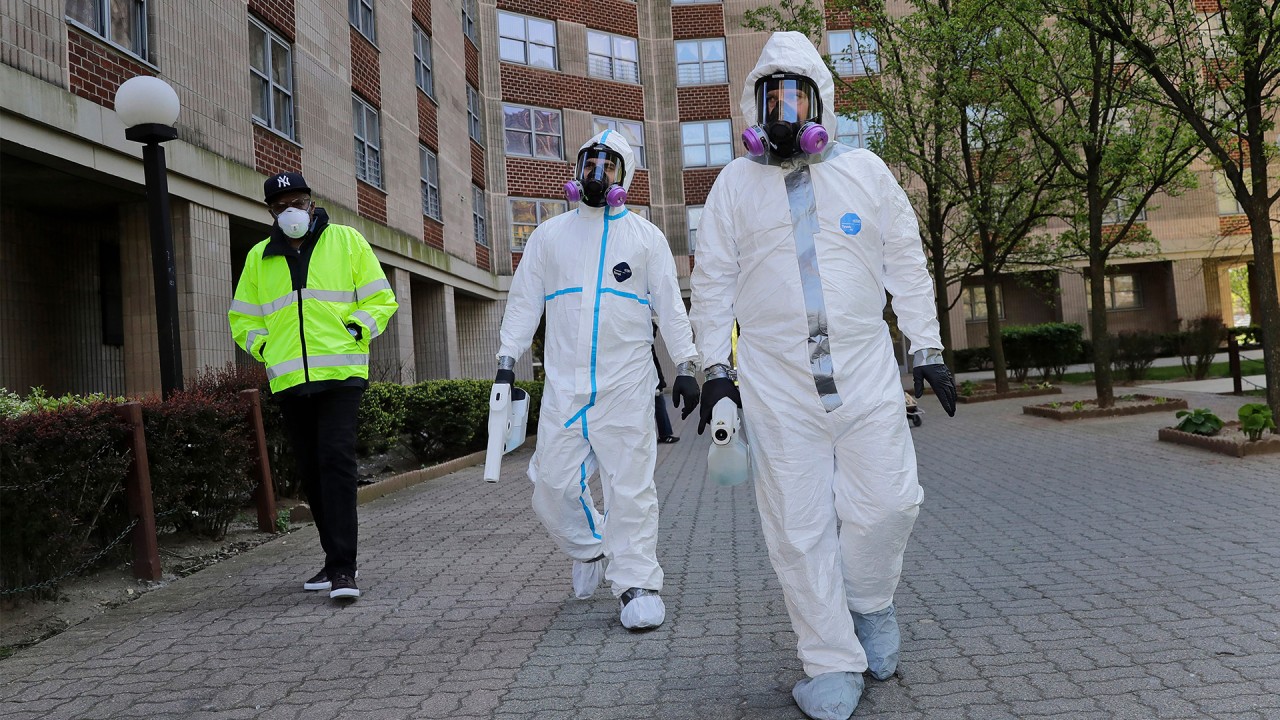 02:50
Inside one of NYC's worst-hit communities, home to many essential workers and elderly residents
Inside one of NYC's worst-hit communities, home to many essential workers and elderly residents
Trump defends decision to play golf
US President Trump paid tribute to fallen members of the American military on Monday to mark Memorial Day while
defending his decision
to spend most of the holiday weekend playing golf as the US death toll from the coronavirus outbreak neared 100,000.
"Some stories about the fact that in order to get outside and perhaps, even a little exercise, I played golf over the weekend. The Fake & Totally Corrupt News makes it sound like a mortal sin – I knew this would happen!," Trump tweeted, saying this was the first time he had played in nearly three months.
Before becoming president, Trump had repeatedly criticised his predecessor, Democratic President Barack Obama, for playing golf, including during the 2014 Ebola outbreak.
The United States has more than 1.6 million infections, the highest in the world, while forecast models for possible Covid-19 deaths predict the death toll will exceed 100,000 by June 1. But almost all 50 states have begun relaxing their coronavirus restrictions.
Trump, a Republican who is running for re-election in November, is eager to have the pandemic-stricken economy in at least somewhat better shape by the fall to bolster his chances of staying in the White House.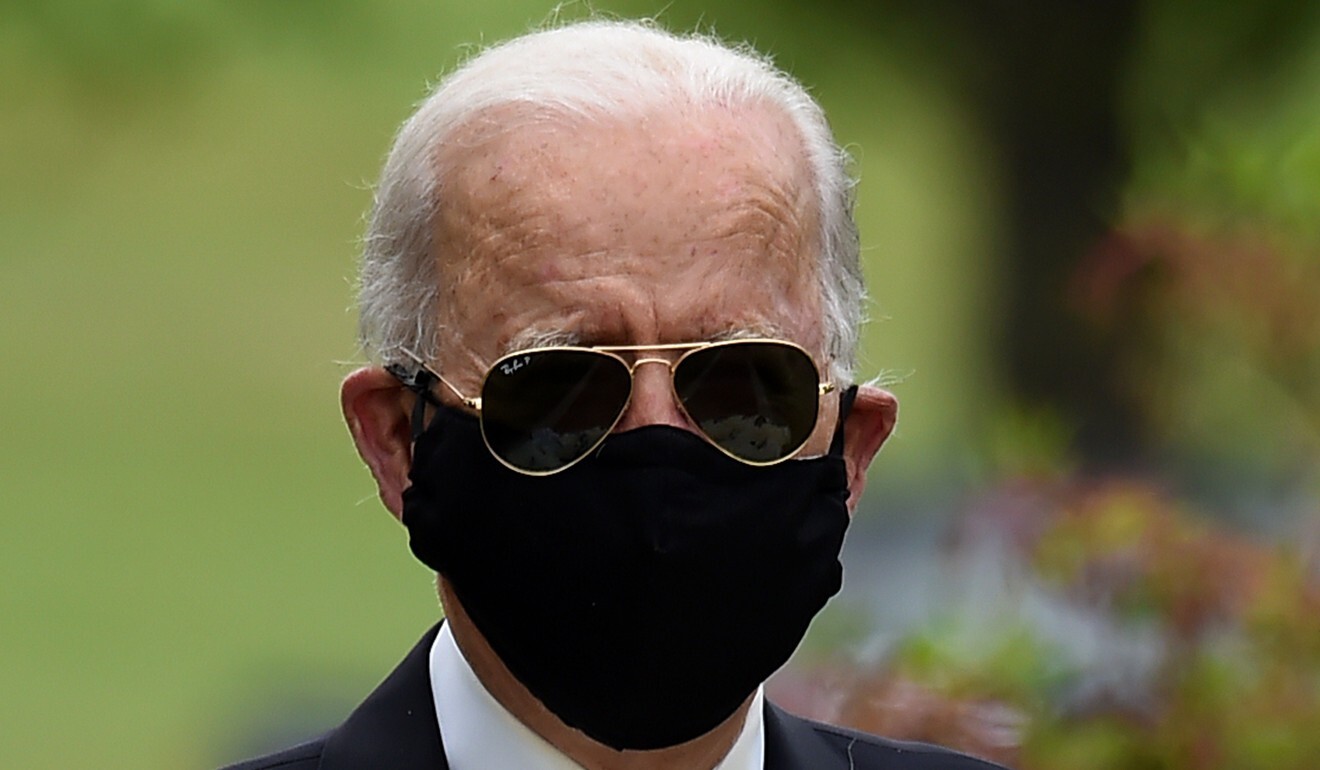 Biden makes first public appearance since March 15
Joe Biden, the presumptive Democratic presidential nominee, emerged from more than two months of seclusion Monday, wearing a black face mask during a visit to lay a wreath on the day the United States honours its war dead.
Biden's last public appearance was March 15 when he faced off against his former Democratic rival Bernie Sanders for a debate in a television studio held with no live audience.
"It feels good to be out of my house," said the 77-year-old, who has remained in isolation at his home in Wilmington, Delaware in keeping with recommended measures to protect the elderly and prevent the spread of Covid-19.
According to the candidate, he and his wife have left their home only for occasional walks or bike rides since mid-March.
Biden wore a mask covering his mouth and nose for the brief ceremony, in contrast with his rival for the US presidency, Donald Trump, who has yet to wear a mask in public.
WHO deems Japan's Covid-19 battle a 'success'
The head of the World Health Organisation on Monday described the result of Japan's efforts in tackling the spread of the new coronavirus as a "success".
WHO Director General Tedros Ghebreyesus made the assessment during a press conference in Geneva held in the wake of Japan's decision to lift a state of emergency in all parts of the nation after it was first declared in early April.
Tedros praised
Japan
for stemming the epidemic in recent weeks, reducing the spread of infections from more than 700 cases a day at the peak of the outbreak, and for keeping the number of deaths from Covid-19, the respiratory disease caused by the virus, at a relatively low level.
But he stressed at the same time that it is important for people in Japan to continue practising social distancing and taking other basic precautionary measures, rules that apply to all countries when strict restrictions imposed to fight the virus are loosened.
Australia's borders won't open 'any time soon'
Australia will not open the country's borders "any time soon", Prime Minister Scott Morrison said on Tuesday, but added the country will continue its discussions with neighbouring New Zealand for a trans-Tasman safe travel zone. 
"I was speaking with Prime Minister Ardern this morning, and we'll continue to have our discussions about the trans-Tasman safe travel zone," Morrison told the National Press Club in Canberra.
Australia recorded nine new coronavirus cases in the latest 24-hour period. The nation has reported 7,118 infections, and 102 deaths.
New Zealand has had similar success in slowing the virus spread. New Zealand has gone four days without detecting a new infection and has recorded a single new case in the past week.
New Zealand has treated 1,504 cases, including 21 deaths.
Australia's population is five times larger than New Zealand's 5 million people.
Spain revises death toll down by nearly 2,000
Spain's health ministry revised the country's coronavirus death toll down by nearly 2,000 to 26,834 on Monday after checking data provided by regions.
The total number of cases recorded since the outbreak began has also been revised down, and is now 235,400 – 372 fewer than on Sunday, it said. Just 50 people died of the virus over the past week, it added, a marked fall from previous weeks.
The total number of deaths has now been rising by less than 100 a day for over a week, compared with a peak of 950 in early April. The daily numbers often include people who had died days or even weeks earlier, the ministry said.
Health emergency coordinator Fernando Simon said checks of the data had shown that some deaths had previously been counted twice and that some people who were initially thought to be infected had turned out not to have the coronavirus.
"We are correcting the series, validating data, eliminating duplicate cases, eliminating cases that were notified as probable coronavirus, suspected cases that were not confirmed," he told a news briefing.
German sex workers want to resume services
A German sex industry association has called for coronavirus-related restrictions on sex work to be reversed.
It is not justifiable to close brothels and ban prostitution any longer, the association said in a Monday open letter sent to 16 members of parliament who recently called for a general ban on paying for sex.
In light of the falling rate of coronavirus infections in the country, the sex work industry must also be able "to generate income again and to offer customers a good service that is human and grounding for them," the letter said.
During the coronavirus crisis, such service could be a "existential" matter for clients, the letter said.
A detailed hygiene plan has been developed and presented to the politicians.
The association further explained that sex workers have a particular interest in hygiene and their own health "because that is their capital".
Iceland's nightclubs reopen
Iceland's dance floors once again pulsed to the beat as the country's nightclubs reopened on Monday after a nine-week closure due to the coronavirus pandemic.
At B5, a trendy high-end club in central Reykjavik, groups of friends huddled together on sofas, laughing and chatting above the din of the music though the dance floor remained empty for much of the evening.
Only 160 people were allowed inside B5, under new nightclub regulations which allow up to 200 people, but no social distancing rules were enforced.
Disappointment awaited those looking to party until the wee hours, however: clubs are required to close by 11pm, the same as for bars and gaming arcades which were also authorised to reopen on Monday.
Normally, revellers in Iceland can party in clubs until 3am during the week and 4:30am on weekends.
Iceland was the first country in Europe after Latvia to reopen its nightclubs.
In South Korea, Seoul reopened its clubs in early May but shuttered them again soon afterwards, after a flare-up of infections was traced back to the city's nightclubs.
Iceland, a subarctic island, has said it has the epidemic under control, with 1,804 confirmed cases, 10 deaths, and no current hospitalisations.
To date the country has tested 58,856 people out of 364,000 inhabitants, or more than 16 per cent, making it a world leader in testing per capita.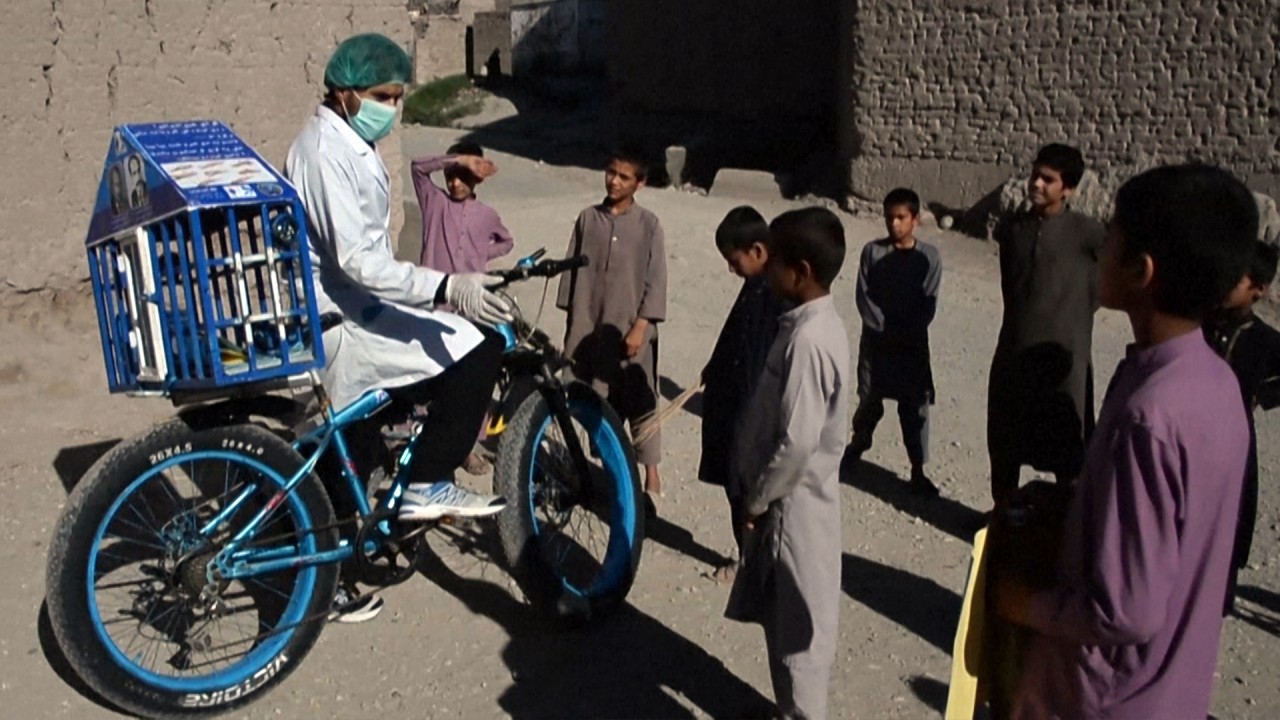 02:36
Cyclist rolls out campaign to help villagers in Afghanistan learn about the coronavirus pandemic
Cyclist rolls out campaign to help villagers in Afghanistan learn about the coronavirus pandemic
Montenegro declared virus-free
Montenegro's prime minister on Monday declared the country coronavirus-free – a move vital for its Adriatic tourism industry coming 69 days after it reported its first case and after 20 without a new one.
Montenegro has reported 324 confirmed cases of Covid-19 illness and nine deaths.
"The battle with such a vicious virus has been won and Montenegro now becomes the first coronavirus-free country in Europe," Dusko Markovic, the Prime Minister told a news conference after meeting a body tasked with combating the disease.
Markovic started the news conference by taking off his face mask.
In early March, the Balkan republic of 620,000 people, which is reliant on revenues from tourism along its Adriatic coast, closed borders, airports and seaports, shut schools and banned public gatherings and outdoor activities to curb the spread of the virus.
The restrictions have been gradually eased since March 30. Markovic said Montenegro would open its borders to travellers from countries reporting no more than 25 cases of infection per 100,000 people – including Croatia, Albania, Slovenia, Germany and Greece.
To curb virus from spreading, Montenegro also made public its lists with names and addresses of people in self-isolation, something that drew criticism from rights watchdogs and kept an entire municipality in lockdown for weeks.
Germany and Lufthansa agree on US$9.8 billion bailout
Germany threw Lufthansa a €9 billion (US$9.8 billion) lifeline on Monday, agreeing to a bailout that gives Berlin a veto in the event of a hostile bid for the airline.
The largest German corporate rescue since the coronavirus crisis struck will see the government get a 20 per cent stake, which could rise to 25 per cent plus one share in the event of a takeover attempt, as it seeks to protect thousands of jobs.
Lufthansa has been locked in talks with Berlin for weeks over aid it needs to survive an expected protracted travel slump, with the airline wrangling over how much control to yield in return for financial support.
Germany's central government has spent decades offloading stakes in companies, but remains a large shareholder in former state monopolies such as Deutsche Post and Deutsche Telekom. Berlin also still has a 15 per cent holding in Commerzbank, which it took on during the global financial crisis.
Other airlines including Franco-Dutch Air France-KLM and US carriers American Airlines, United Airlines and Delta Air Lines have also sought state aid after the coronavirus hit global travel.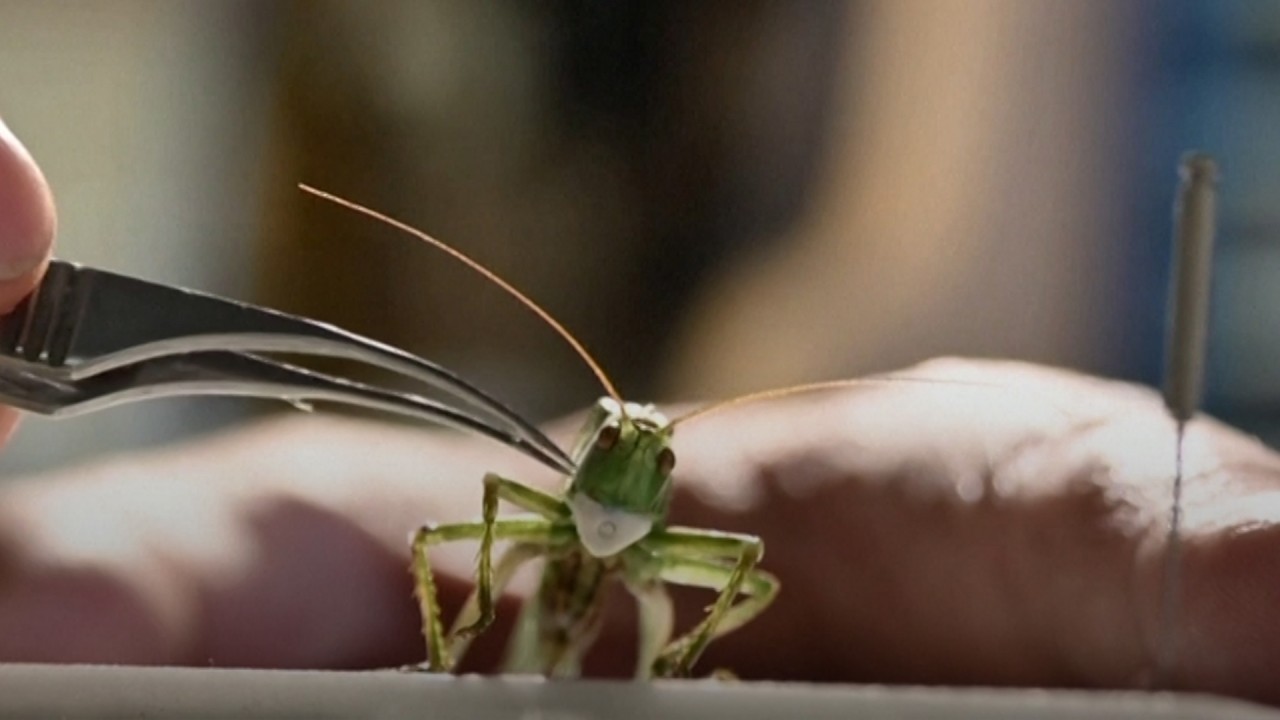 01:36
Russian artist creates masks to 'protect' insects from coronavirus
Russian artist creates masks to 'protect' insects from coronavirus
Putin in rare Kremlin appearance
Russian President Vladimir Putin made a rare recent appearance in the Kremlin on Monday as Russia prepares to ease restrictions imposed over the coronavirus pandemic.
The 67-year-old has worked remotely over the past few weeks from his Novo-Ogaryovo residence outside Moscow, chairing meetings with officials by video conference. But on Monday, Putin held talks with the general director of Russian Railways, Oleg Belozerov, at the Kremlin, his office said.
A spokesman said he did not know if Putin would be returning to work full time in the Kremlin.
According to his official schedule, Putin was last in the Kremlin on May 9 for celebrations of the 75th anniversary of the end of World War II.
Precautions have been taken to protect Putin since the start of the coronavirus crisis, with authorities checking the body temperature of officials and reporters attending events involving Putin from early February.
Putin began working remotely from Novo-Ogaryovo in early April, after the head of Russia's main coronavirus hospital tested positive for the infection just a few days after meeting with the Russian leader.
Several senior officials have been infected with the virus, including Prime Minister Mikhail Mishustin and Putin's spokesman Dmitry Peskov, who said after he tested positive that he had not seen the president face to face for "over a month".
Reuters, Kyodo, Agence France-Presse, dpa, Dewey Sim