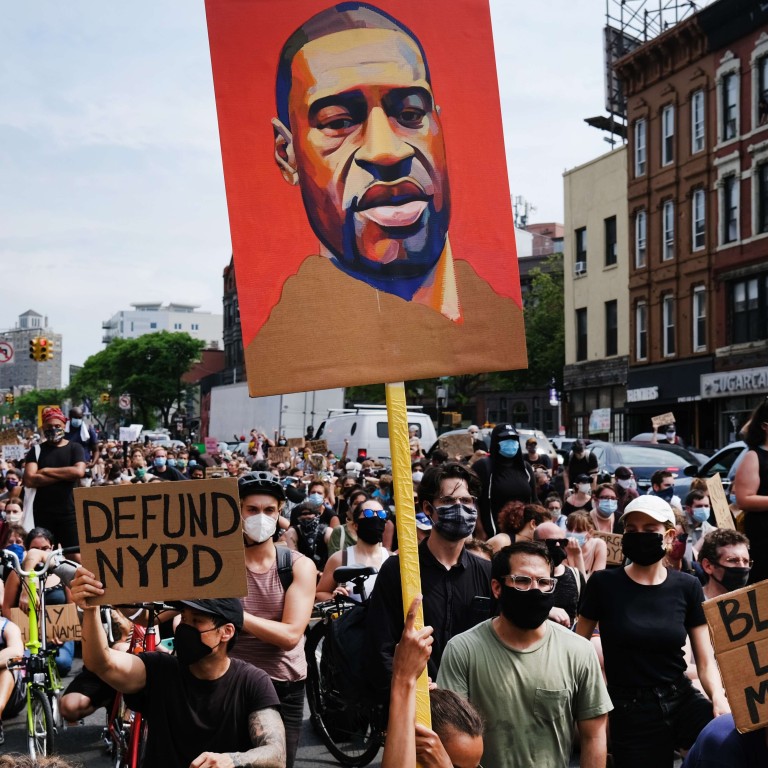 US protests latest: Washington braces for largest demonstration since George Floyd's death
Minneapolis bans police chokeholds; Trump invokes George Floyd during victory lap on economy
Here's the latest on the protests in the United States, sparked by the killing of unarmed black man
Authorities in the US capital are expecting on Saturday to be the largest demonstration against police brutality in the city since the killing of
George Floyd
in Minneapolis.
Washington has featured daily protests for the past week and they have largely been peaceful, with people marching back and forth from the White House to the Capitol and the Lincoln Memorial.
Those numbers are expected to swell. Army Secretary Ryan McCarthy told reporters on Friday that local officials were projecting between 100,000 and 200,000 protesters.
Metropolitan Police Department Chief Peter Newsham wouldn't commit to a number but predicted it would be smaller than the 1 million people who attended the Women's March in 2017.
It comes as authorities have sought to reduce tensions by having National Guard troops not carry weapons.
There were zero arrests during demonstrations on Thursday and Friday and DC Mayor Muriel Bowser cancelled the curfew that had been in place since Monday.
A number of DC churches and theatres have said they will open their lobbies so people can cool off.
Meanwhile, the Trump administration announced it's withdrawing active duty troops from the Washington region, as violent protests subside. Bowser said earlier the "extraordinary" federal law enforcement footprint had inflamed tensions.
Defence Secretary Mark Esper gave a verbal order for remaining active-duty units in the region to return to their homes bases.
Here are other developments:
Trump invokes George Floyd during victory lap on economy
US President
Donald Trump
suggested on Friday that George Floyd was "looking down" from heaven and marvelling at this month's marginally positive jobs report, calling it "a great day" for the dead black man.
The report from the US Labour Department showed that the national unemployment rate dropped from 14.7 per cent to 13.3 per cent in May – and Trump claimed that "hopefully" brings comfort to Floyd, who died last month after a white Minneapolis police officer knelt on his neck for nearly nine minutes.
"Hopefully, George is looking down right now and saying this is a great thing happening for our country. A great day for him, a great day for everybody," Trump said as part of a rambling 40-minute speech in the White House Rose Garden. "This is a great day for everybody. This is a great day in terms of equality."
The Friday jobs report surprised some economists who had expected that the unemployment rate would continue to plummet and reach the highest levels since the Great Depression. Still, while overall unemployment dipped, the report showed that the rates of African-Americans and Hispanics out of work continued to increase.
The president's comments came as demonstrations resumed for an 11th day around the country with continued momentum as the mood of the
protests
largely shifted from explosive anger to more peaceful calls for change.
Formal and impromptu memorials to Floyd stretched from Minneapolis to North Carolina, where family were gathering on Saturday to mourn him, and beyond. Services were planned in Texas for the following week.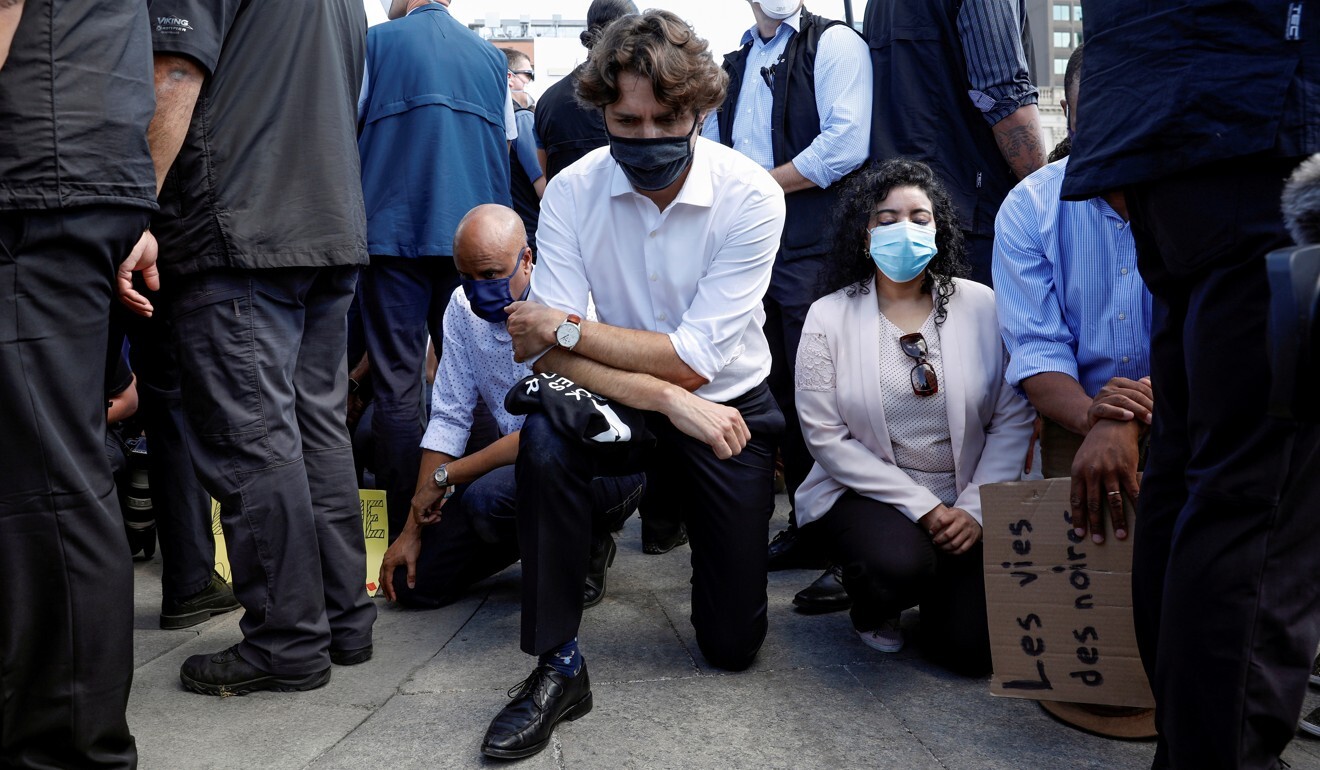 Canada's Trudeau told to 'stand up to Trump'
Canadians chanted "Stand up to Trump!" to Prime Minister Justin Trudeau as he joined thousands at an anti-racism rally on Friday and took a knee alongside protesters.
Trudeau, wearing a black mask and surrounded by bodyguards, made a surprise appearance at the "No justice = No peace" rally in front of parliament. His appearance came a day after police shot and killed an indigenous woman during a wellness check in eastern
Canada
.
Demonstrations were held in other Canadian cities on Friday, including Toronto, where hundreds walked downtown in protests sparked by the death of George Floyd.
Trudeau three times took a knee alongside other protesters, a gesture used to protest against police brutality and the treatment of African-Americans by police. Afterward, several people thanked Trudeau for kneeling.
Asked to comment on Trump's idea of using soldiers against protesters on Tuesday, the Liberal prime minister paused for more than 20 seconds before he said that Canadians were watching the United States with "horror and consternation".
Trudeau did not speak at the rally on Friday and left as the protesters began a march to the US Embassy, near the parliament building.
Entire police unit quits in protest at colleagues' suspension
All 57 members of a police tactical unit in Buffalo, New York, have resigned from the team to protest the suspension of two colleagues who were filmed shoving a 75-year-old man to the ground, local media reported on Friday.
Two members of the Buffalo Police Department's Emergency Response Team were suspended on Thursday and are being investigated after a local radio station released video of the incident involving the protester.
Local media quoted Buffalo Police Benevolent Association President John Evans as saying the officers were simply doing their job, and that their colleagues on the response team had resigned from the special unit in protest at their treatment.
The 57 remain police officers, local media said. Evans could not be reached for comment.
Area outside White House renamed Black Lives Matter Plaza
The mayor of Washington is openly defying US President Donald Trump by painting the streets and renaming the area outside the White House as "Black Lives Matter Plaza".
Mayor Muriel Bowser renamed the intersection just north of the White House that has become the focal point of more than a week of sustained protests over police brutality.
Federal forces violently cleared the area of mostly peaceful protesters on Monday, using tear gas, so that Trump could walk to a church to
hold up a bible for a photo-op
.
The mayor also commissioned artists who worked with city employees to paint the streets north of the newly christened plaza with bright yellow letters reading "Black Lives Matter" and the flag of the city.
The giant lettering extends for several city blocks on the 16th Street, a major artery to the White House.
But the local chapter of Black Lives Matter criticised the move as a "distraction" from demands to slash the local police budget as activists across the country call for cities to de-prioritise law enforcement.
"Black Lives Matter means Defund the police," the group said on Twitter.
Trump also attacked the mayor calling her "incompetent" alleging that national guard forces saved her from "great embarrassment".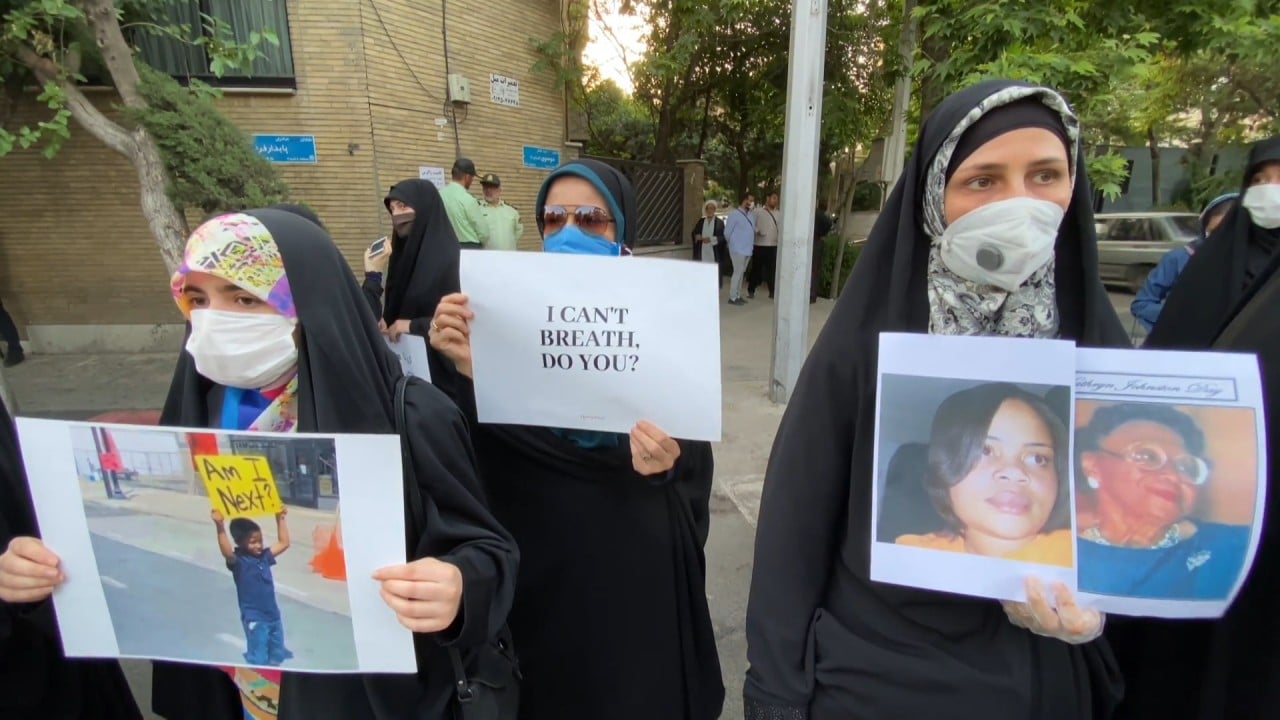 01:51
Students in Iran rally in solidarity with George Floyd protesters in the US
Students in Iran rally in solidarity with George Floyd protesters in the US
Minneapolis bans police chokeholds
Minneapolis agreed on Friday to ban chokeholds by police and to require officers to try to stop any other officers they see using improper force, in the first concrete steps to remake the city's police department since
George Floyd's death
.
The changes are part of a stipulation between the city and the Minnesota Department of Human Rights, which launched a civil rights investigation this week in response to the death of Floyd. The City Council approved the agreement 12-0.
The agreement requires court approval and would become enforceable in court, unlike the department's current policies on the use of force and duties to intervene. It would require officers to immediately report to their superiors when they see use of any neck restraint or chokehold.
The agreement also would require authorisation from the police chief or a deputy chief to use crowd control weapons such as tear gas, rubber bullets and flash-bang grenades. Such tactics have been used in Minneapolis and other cities in the past week to disperse protesters.
In California, Governor Gavin Newsom said he would end state police training in carotid restraints similar to the technique used on Floyd, who died after a police officer pressed his knee on his neck for nearly nine minutes.
"At the end of the day the carotid hold is literally designed to stop people's blood from flowing into their brain," Newsom said. "That has no place any longer."
Many police departments have ended the use of so-called chokeholds, which put pressure on a detainee's windpipe, but have still allowed carotid restraints.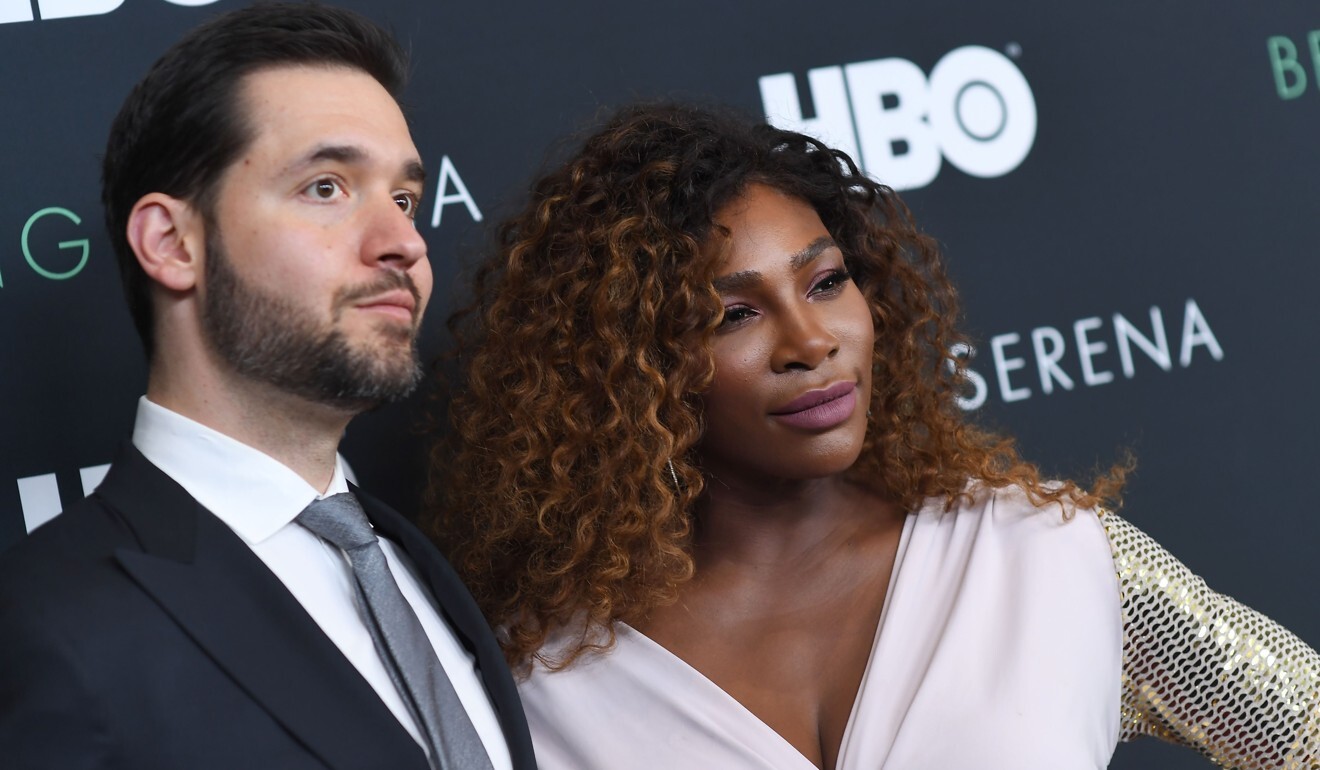 Reddit co-founder resigns, calls for black replacement
Alexis Ohanian, the husband of tennis star Serena Williams and a Reddit co-founder, announced his resignation from the social media company's board of directors on Friday and called on Reddit to replace him with a black candidate.
Reddit, one of the most popular websites in the world, has long been a source of controversy. Ohanian has an on-again, off-again relationship with the company. He stepped down from day-to-day work with Reddit in 2018 but had remained on its board.
"I believe resignation can actually be an act of leadership from people in power right now," he wrote on Twitter. "To everyone fighting to fix our broken nation: do not stop."
In response to Ohanian, Reddit co-founder and chief executive officer Steve Huffman wrote in a post that Reddit would honour Ohanian's request to replace him with a black director. Huffman also wrote that the firm would take a stronger stance against racism, although he said that Reddit was still working out the specifics of its new policy.
In a video, Ohanian said: "I'm saying this as a father who needs to be able to answer his black daughter when she asks what did you do. So, I have resigned as a member of the Reddit board. I have urged them to fill my seat with a black candidate and I will use future gains on my Reddit stock to serve the black community, chiefly to curb racial hate."
He and Williams have a two-year-old daughter.
In a post to Reddit on Friday afternoon, Huffman said the site would change how it deals with racist comments. "In 2018, I confusingly said racism is not against the rules, but also isn't welcome on Reddit. This gap between our content policy and our values has eroded our effectiveness in combating hate and racism on Reddit; I accept full responsibility for this," he wrote.
Thousands in London protest racial injustice
Thousands of demonstrators protested in rainy central London against police violence and racial injustice following the killing of George Floyd.
Gathering in Parliament Square, a traditional venue for protests, the demonstrators "took the knee" in silence and then chanted Floyd's name before applauding his memory.
The demonstrators have ignored advice from the government and police to avoid attending because of the coronavirus. In England, gatherings are limited to groups of six, provided people observe the social distancing guidelines to remain 2 metres (6.5 feet) apart.
Though social distancing was not possible given the numbers attending, many protesters wore face coverings.
Many held banners aloft, including one that read "Racism is a Pandemic."
France bans protests at US embassy, Eiffel Tower
French police banned demonstrations planned outside the US embassy and on the gardens near the Eiffel Tower in Paris on Saturday as protests mount around the world over the death of George Floyd in Minneapolis.
The Paris police department said on Friday it had decided to ban the demonstrations because of the risks of social disorder and health dangers from large gatherings due to the coronavirus pandemic.
Trouble broke out at another anti-police demonstration in the French capital on Wednesday. Thousands had turned up despite a police ban on the event in memory of Adama Traore, a 24-year old black Frenchman who died in a 2016 police operation which some have likened to Floyd's death.
French government spokeswoman Sibeth Ndiaye on Wednesday dismissed comparisons between police violence in France and the United States, saying there was no systemic state violence in France and that incidents were fully investigated and punished.
Saturday's planned protests were billed on social media as demonstrations against police violence, the Paris police said in a statement. It added that this raised fears of social disorder as had been the case at the Traore protests, where police clashed with demonstrators.
Some law enforcement officials in France have been accused in recent years of disproportionate use of force, particularly during the "Yellow Vest" protests in 2018 and 2019.
The government has always rejected the term "police violence" despite repeated criticism from human rights organisations.
However, President Emmanuel Macron at the start of the year announced a plan to improve the ethics of the security forces.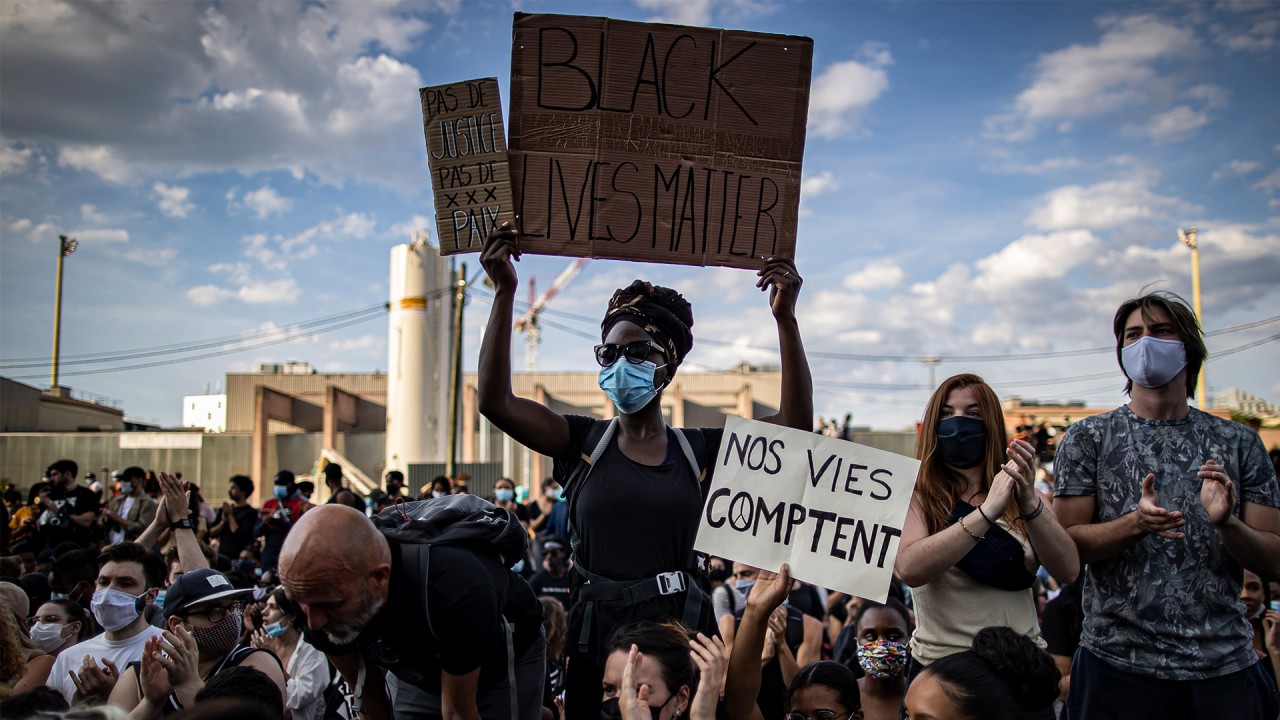 02:07
George Floyd's death reignites protests in Paris over black Frenchman's 2016 death in police custody
George Floyd's death reignites protests in Paris over black Frenchman's 2016 death in police custody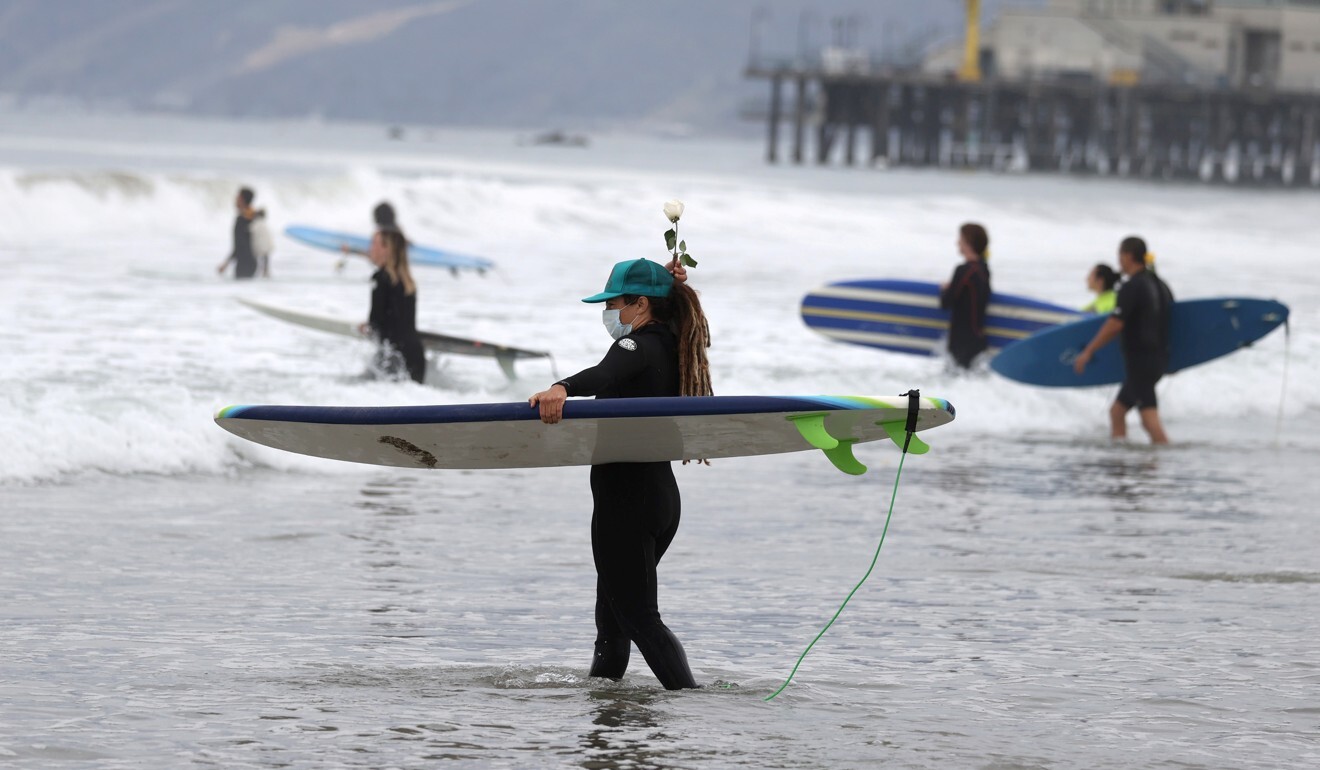 Black girls, other supporters surf to honour Floyd
From California to Australia, Indonesia and Senegal, black girls and other supporters floated on surfboards on Friday to pay tribute to George Floyd.
The "Solidarity in Surfing" events in more than 100 locations were organised by Black Girls Surf, a group founded in 2014 to teach the sport to girls of colour aged five to 17.
In Santa Monica, California, about 200 surfers gathered under cloudy skies on a stretch of beach once known as Inkwell Beach, a place where black Californians sought an oceanfront refuge in the 20th century.
The surfers waded into the water for a paddle out, a traditional Hawaiian ceremony to celebrate the life of someone who has died. About 200 yards (182 metres) offshore, they held a moment of silence while floating on their boards in a large circle, and placed yellow, pink and red flowers in the water.
Rhonda Harper, who founded Black Girls Surf after seeing that black women were underrepresented among professional surfers, said the group aimed to show "there can be solidarity in all of this violence".
"I wanted the young girls to see that people do really care," Harper said via phone from Senegal.
Associated Press, Reuters, Tribune News Service, Bloomberg and dpa