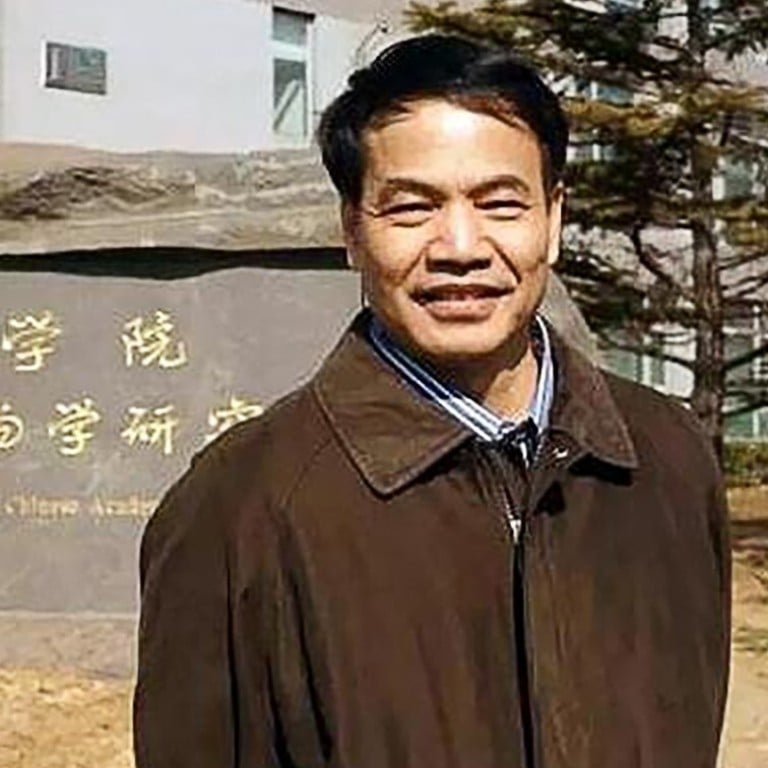 Chinese-American scientist's world upended after he is swept up in US national security net
Original charges against Emory University researcher are dropped, but fears of continuing overreach by US Justice Department's 'China Initiative' remain
Critics call the initiative counterproductive and an over-deterrent, as investigations drive experienced scientific researchers back to China amid the pandemic
When six FBI agents knocked on Li Xiao-Jiang's suburban Atlanta home last November, he knew that his life built around 23 years as a top neuroscientist at Emory University might fall completely apart.
He had just flown back from China for the first time after he was fired in May 2019. "I came back because I felt I did nothing wrong," Li said in a recent interview. "I was shocked."
Things were already dire before Li was arrested and charged with theft of federal funds. Just a few months earlier, the school's officials fired the tenured professor, raided his lab and forced his postdoctoral students out of the US.
Then, in May, prosecutors dismissed all of the charges against him, with Li pleading guilty only to filing false tax returns.
Now Li has spoken publicly for the first time since the case was settled, revealing that the original charges had stemmed, in part, from Emory providing incomplete documentation to the FBI even though he had informed the university about his simultaneous work with Chinese labs, as required.
04:26
Chinese-American scientists fear US racial profiling
Chinese-American scientists fear US racial profiling
His case had been part of the US Department of Justice's sweeping "China Initiative", which aims to counter Chinese national security threats, including economic espionage, cyberattacks and the theft of trade secrets and intellectual property. There are about 1,000 cases under the China Initiative, according to the FBI, and nearly one-fifth of them have been initiated by the National Institutes of Health (NIH), the primary US agency funding biomedical and public health research.
Legal experts and academics acknowledge the threats from China, but some criticise the initiative as counterproductive and an over-deterrent, as the investigations have driven many experienced life-science researchers to China at a critical period of the coronavirus pandemic.
Scientists caught up in the investigations, mostly Chinese-Americans, have faced charges from making false statements to wire fraud that can lead to decades in prison, but Peter Zeidenberg, Li's lawyer and a former federal prosecutor, said most cases were the result of "paperwork issues".
Interviews with Li and his colleagues, and a review of court filings, which include Li's emails and salary records, suggest that prosecutors hunted for evidence of wire fraud, failed, then dropped all previous indictments and settled on one charge of under-reporting his income in federal tax returns.
Born and raised in Jiangxi, China, Li Xiao-Jiang took the first college entrance exam in 10 years after the chaos of the Cultural Revolution, and entered Jiangxi Medical College in 1977. He and his wife, Li Shihua, arrived in the US in 1987, at the height of China's opening up and reform. They built a family in Atlanta, became US citizens and raised two daughters, both of whom work in the medical research field.
Li and his wife established their careers in studying Huntington's disease, a progressive brain disorder that typically appears in people of European descent and now affects about 30,000 Americans. There is no cure for the disease, and the commonly used animal models, typically genetically engineered rats, often perform inaccurately when researchers test medicine or treatment methods on them.
After decades of research based on the imperfect rat models, Li Xiao-Jiang started to explore animal models on pigs and non-human primates, and the Chinese government's Thousand Talents Plan offered the funding he needed. Li applied and signed a five-year contract, from 2011-2016, with the Chinese Academy of Sciences.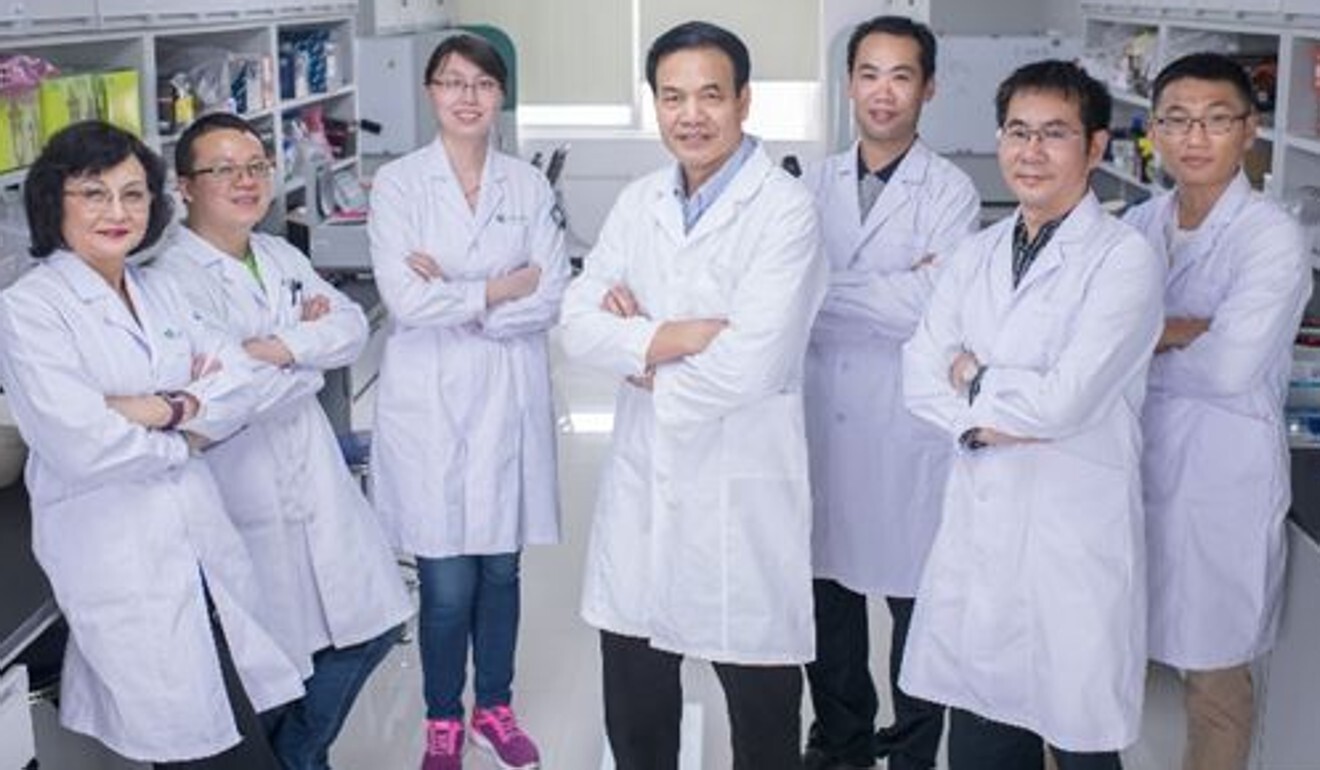 Starting in 2012, Li travelled between the US and China and managed two laboratories. He said he informed Emory about his dual work in China at that time, and his department chairman gave his approval.
Li spent two years working part time to build an animal laboratory and then worked full time in 2015 and 2016 to conduct experiments in China. He shared his emails with the department chair from early 2015, in which the supervisor wished him progress with his work in China. After Li's contract ended with the Thousand Talents Plan in 2017, he continued his work in Jinan University as part-time faculty in Guangzhou, where his Chinese animal research centre is located.
"We went to China really just to do experiments, nothing else," said Li, 63.
In March 2018, his team in China built the world's first pig animal model of Huntington's disease. Emory University proudly announced the achievement on its website. Seven months later, Emory started to investigate Li for allegedly failing to disclose his work in China.
Based on documents provided by Emory, the FBI charged Li Xiao-Jiang with theft of federal grant funding for receiving a full-time research salary from the NIH while working full time in China from 2015 to 2016. However, according to court records and documents provided by Li, he applied for salary reductions from Emory University and the NIH in early 2015, and later received the pay cut from Emory retroactively.
"Information provided by Emory was incomplete and not sufficient," Li said. He declined to discuss the charges in further detail.
Requests for comment from the dean of Emory's School of Medicine were forwarded to the university's communications office, which did not respond.
After then US attorney general Jeff Sessions introduced the China Initiative in November 2018, nearly 40 cases have been publicised. Among the identified defendants, more than 90 per cent are ethnically Chinese, and over half are naturalised US citizens or permanent residents.
The NIH – which sent more than 18,000 letters to grant administrators urging increased scrutiny of scientists with foreign ties, according to a New York Times report – helped initiate 189 cases, 155 of which involve ethnically Asian scientists.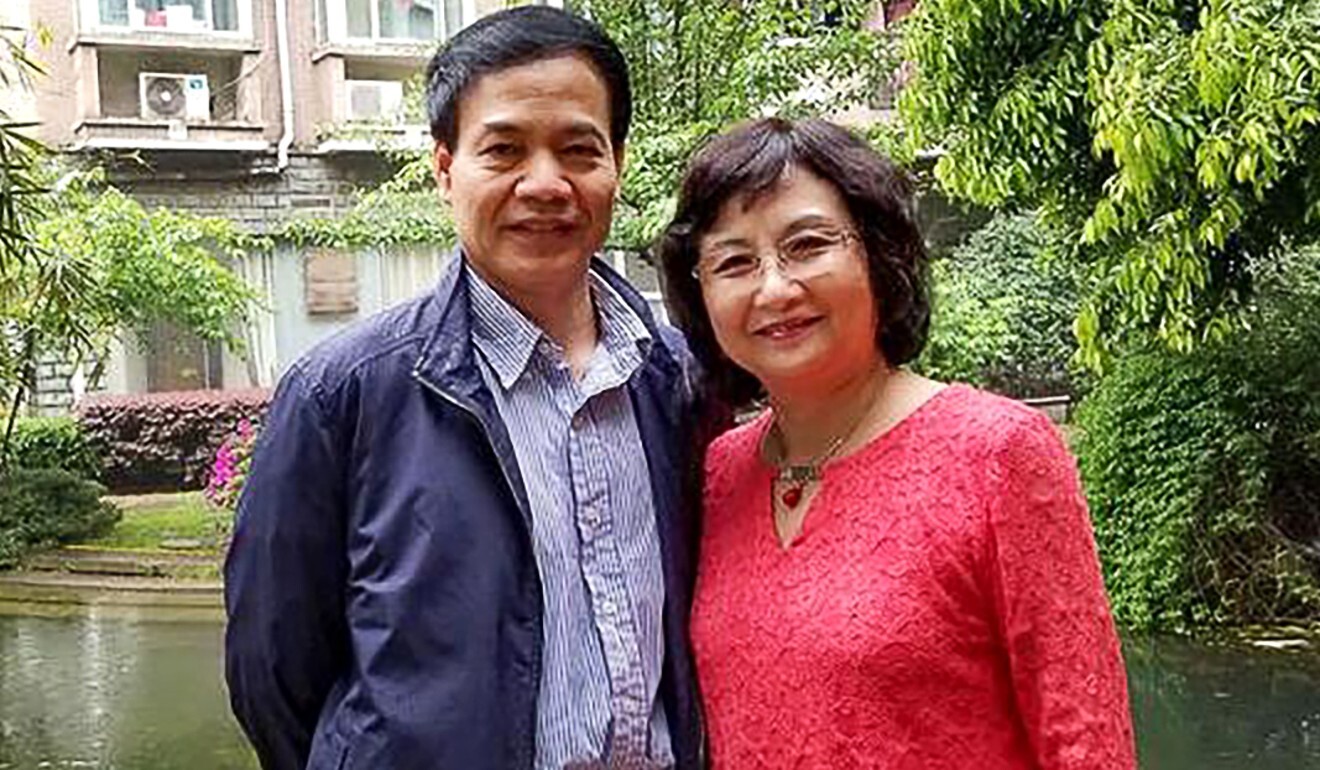 "We hear a lot of pushback in the government, about this is a racial issue," William Evanina, director of the National Counterintelligence and Security Centre, said in February. "I totally disagree. This is a fact-based issue of the theft of intellectual property, trade secrets and ideas by a Communist country."
But Margaret Lewis, a law professor at Seton Hall University, is concerned about the "implicit bias" caused by the initiative's language, such as "China threat" and "nontraditional collectors".
"This does paint this picture that there is an encompassing threat from China that is much broader than people tied directly to the PRC party state," Lewis said.
She added that the language may colour how intelligence agents look at cases, especially when the Department of Justice (DoJ) is pushing each of the nation's 94 US attorney's districts to bring at least one case as part of the China Initiative efforts.
John Demers, the DoJ's assistant attorney general for national security, has urged US attorneys to focus their resources on China Initiative cases, and wants federal prosecutors to know "we were going to approve these charges and we wanted them to move forward", he told Politico in April.
The Justice Department drive alarmed Zeidenberg, who has been a defence lawyer for several Chinese-American scientists falsely accused of stealing for China, including Xiaoxing Xi, Sherry Chen and Li Xiao-Jiang.
"What I see is that the government prosecutors are not using the same level of scepticism and scrutiny they would give a typical case that comes in the door," Zeidenberg said. He added that almost all the cases he has seen under the China Initiative were a result of what he called scientists' "paperwork issues" typically caused by negligence that did no harm to the US government and did not involve information transfers to China.
Demers' office did not respond to a request for comment on critics' concerns about the China Initiative.
The National Institutes of Health said it has rarely been wrong once it decided that an NIH-funded scientist had violated its disclosure policy. Michael Lauer, the NIH's deputy director for extramural research, who oversees continuing inquiries into NIH-funded scientists under the China Initiative, did not respond to a request for comment. But he told Science magazine in late June that there were "fewer than 10 cases" in which the NIH was mistaken in claiming a grantee had violated the agency's disclosure policy.
While participating in a senior advisory panel in mid-June, Lauer reiterated the NIH's concerns about foreign influence on its grantees' research integrity, including the failure to disclose foreign employment, funding, financial conflict of interests and patents, as well as violations of peer review policy.
According to the
new data provided by Lauer
, among the 189 current cases, the NIH found 133 scientists have undisclosed foreign grants, and 54 of them have been terminated or resigned from their American employers.
Research universities in the US have acknowledged the existence of foreign threats and the urgency to secure sensitive information yet called for a balance between protecting national security and the open and free exchange of scientific information.
Toby Smith, vice-president for policy at the Association of American Universities (AAU), said the US intelligence community often mistakenly looked at universities the same way as companies. "Universities are in the information-sharing business, not in the business of protecting information," Smith said.
But when a prominent scientist such as Harvard chemistry department chairman Charles Lieber is arrested and indicted on federal charges of making false statements about his participation in China's Thousand Talents Plan, it delivers a powerful warning to many scientists who have international activities.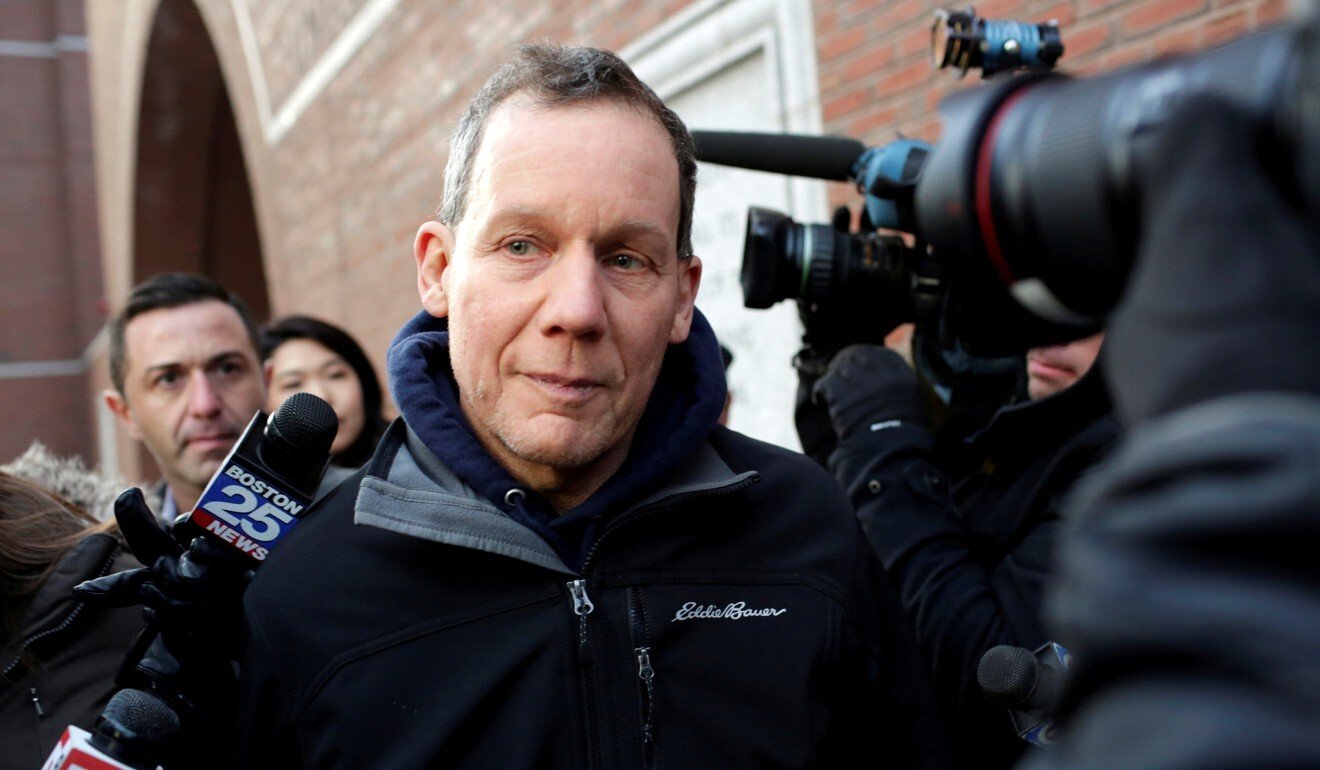 "Bring those things in public, so we can then go to our universities and say, look what is going to happen if you don't pay attention to what we are asking you to do," Mary Sue Coleman, president of the AAU, said in February.
Lewis, the law professor, agreed that publicised cases could be educational for scientists, but warned that over-deterrence was a risk. As the Justice Department wields "the hammer of criminal law" and sends a clear message that it is looking for cases, she said, scientists may decide not to engage in essential collaborations with Chinese entities.
"Here we are in the Covid-19 era; we need collaboration and science more than ever to address this planet-wide health risk," she said. "But if people are concerned that they will shine a spotlight on themselves, and perhaps face enhanced scrutiny, they might be more cautious about how robust that interaction is, or they might even say it's not worth it to do it at all."
Zeidenberg is more concerned about the US losing top scientists to China. "I have countless numbers of clients who have quit their research positions in the United States and gone back to China to work full time. Because that's where they feel they have the only place to work," he said.
As Li Xiao-Jiang waited for his final sentence, new cases like his own emerged across the US, including those of Simon Ang of the University of Arkansas and Qing Wang of the Cleveland Clinic Foundation. Each was charged with wire fraud for allegedly not disclosing Chinese funding.
Li said he pleaded guilty to the felony tax charge in order to avoid unpredictable legal fees and uncertainties in political developments, and so he could return to China for research as soon as possible. On May 8, in a court hearing held on Zoom, he was sentenced to one year of probation and ordered to pay US$35,089 in penalties and restitution.
He returned to China in early June and expects to live and work primarily there, planning to travel to the US only for conferences and visits with his daughters. He hopes the relationship between the United States and China can improve.
"When they are friends, people like us were encouraged to work in China," Li said. "Now their relationship has deteriorated, and we are investigated as criminals."
This article appeared in the South China Morning Post print edition as: Case upends world of scientist