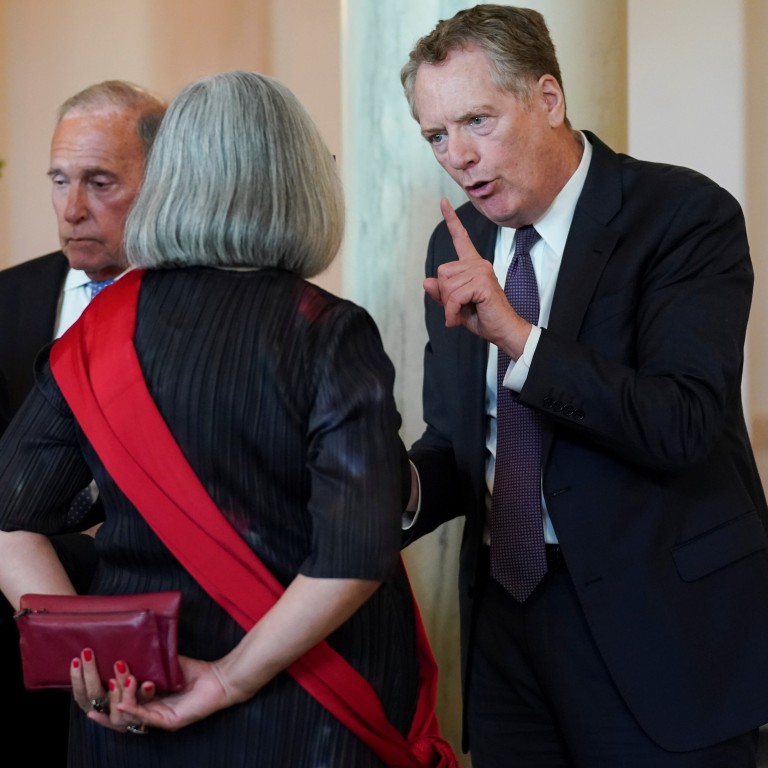 US negotiator Robert Lighthizer says 'I don't know what the end goal is' in trade war with China
'That's a damning admission and confirms the suspicion of many that the Trump administration's trade policy is all tactics and no strategy,' analyst responds
The two-year trade war has involved hundreds of billions of dollars in tariffs and been a financial burden to farmers and consumers
America's top trade negotiator says he doesn't know what the end game is with China amid a two-year trade war involving hundreds of billions of dollars in tariffs and untold costs to farmers and consumers.
US Trade Representative Robert Lighthizer, speaking on Thursday, also defended what critics have characterised as America's blunt, counterproductive and tariff-obsessed trade policy, arguing that the administration's uncompromising stance toward China has been effective and overdue.
"I don't know what the end goal is," Lighthizer said at an event sponsored by London-based Chatham House. "Right now we need to stop an aggressive force."
"We have to figure out new rules – what phase one is is an attempt to find those kinds of rules – and these are setting aside all the aggression in India and in Hong Kong," he added.
In recent days, Chinese forces have clashed with Indian troops along their disputed border and Beijing has enacted a tough national security law in Hong Kong that critics fear will squelch free speech and peaceful assembly.
Lighthizer, a trade lawyer before assuming the government job, also pushed back at the idea that the Trump administration alienated its allies – including Canada, Japan and various European countries – that have a shared interest in countering China's aggressive trade practices.
Ottawa, Tokyo and Brussels have bridled at Washington's decision, on grounds of national security, to impose blanket steel and aluminium tariffs on their producers along with Chinese steelmakers.
Lighthizer maintained that the US has worked with allies, citing meetings with Japan and Germany on reforming the World Trade Organisation. But wholesale dumping of steel into US markets by allies as well as China demanded a global response, he said, adding that European nations haven't always acted like allies.
"There are people in Europe who view themselves as wanting to benefit from the fact that we have problems with China rather than trying to solve the problem," he said.
Lighthizer's comment on the lack of an outright objective in the US-China trade war may explain President Donald Trump's mercurial and at times disjointed trade policies, some said.
"That's a damning admission and confirms the suspicion of many that the Trump administration's trade policy is all tactics and no strategy," said Scott Kennedy, China business chair at the Centre for Strategic and International Studies.
"Unilateral across-the-board tariffs got China to the negotiating table. But because they were not done in concert with anyone else or together with other policies, the results were rather meagre," Kennedy added, citing Trump's decision to withdraw from the Trans Pacific Partnership trade deal.
Others suggested that Lighthizer knows what the end game will be but has chosen to play it down now that it's no longer a priority, with Trump's poll numbers falling as the election approaches.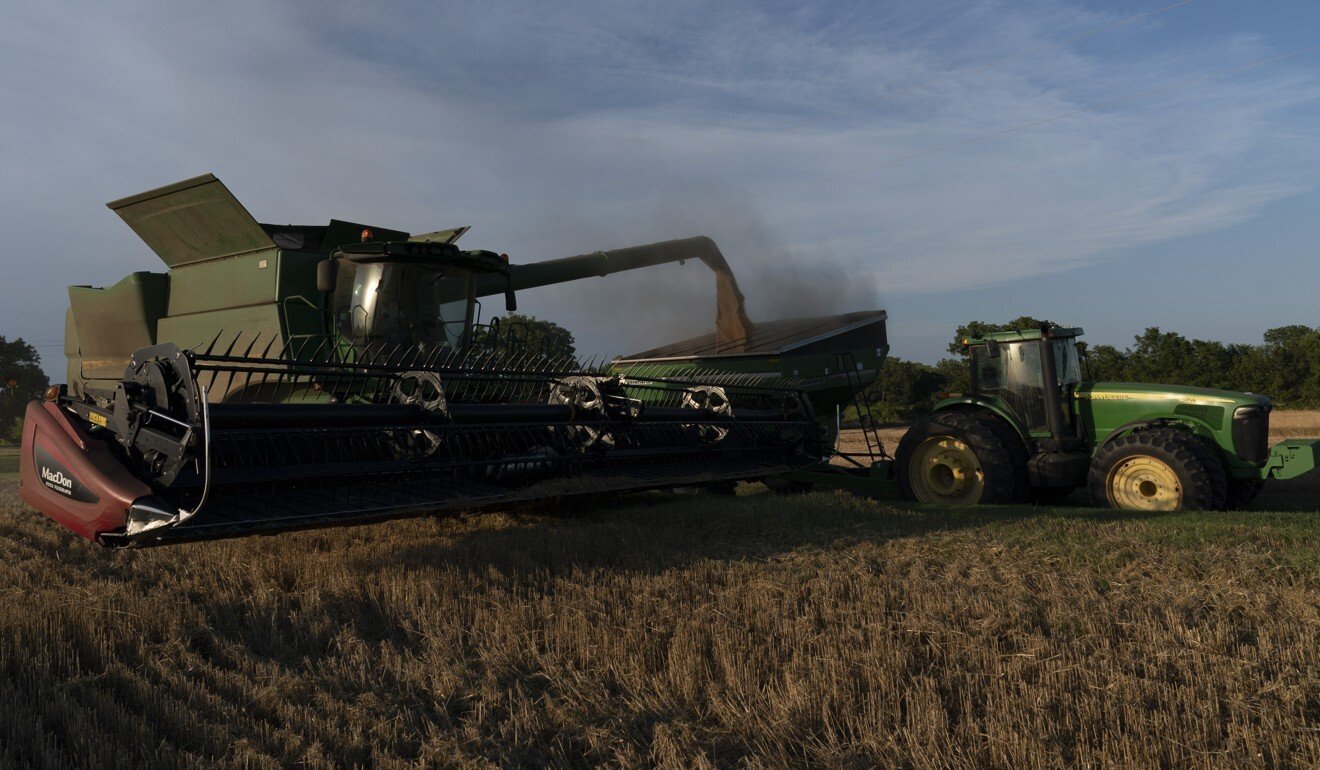 "When he says he doesn't know what the end goal is, it may be because he thinks Trump is going to lose," said Derek Scissors, a resident scholar at the American Enterprise Institute. "The objective was always to shrink the trade deficit. … But now there's no longer a focus on that rather silly objective."
"It's hard to know whether he thought phase one was a good deal and he's now realising it's not, or he's realising that things are coming to end and he thought he'd step away from Trump a little more," Scissors added. "The deal's ridiculous. It's just supposed to be an export boost before the election."
In an essay in the July/August issue of Foreign Affairs, the normally publicity shy Lighthizer argued that Trump's trade policies have not in fact sparked "unsustainable" trade wars or "embraced protectionism and autarky" but rather have aimed to balance trade liberalisation and policies that "prioritize the dignity of work".
On Thursday, in a rebuttal in the same publication, Peterson Institute for International Economics senior fellow Chad Bown argued that Trump's policies toward China and other trading partners have often been counterproductive, undermining the very blue-collar workers, consumers and companies they were designed to protect.
Bown, formerly with the White House Council of Economic Affairs, said farmers had by some estimates lost US$6.7 billion in export sales in 2018 and 2019 from the trade war with China, markets that may never be recovered.
"The US economy performed worse because of the tariffs," Bown wrote. "By imposing them, Trump and Lighthizer made a choice not to support working Americans but to pit them against one another."
Scissors said that tariffs were an incredibly blunt tool and that Lighthizer knew it and had admitted as much. "It's obviously wrong, there are lots of better tools," Scissors said. "That's nonsense."
The problem is that the trade representative is blocked by other US government agencies when he tries to use anything more effective, Scissors said, including carefully targeted export controls and sanctions directed at Chinese companies that steal intellectual property and manipulate markets.
"Treasury won't go along with anything unless they're ordered to by the president, and Commerce says it will but doesn't," he said. "And the president backs them up."
"He's right. Tariffs are the only tool he's allowed to use."