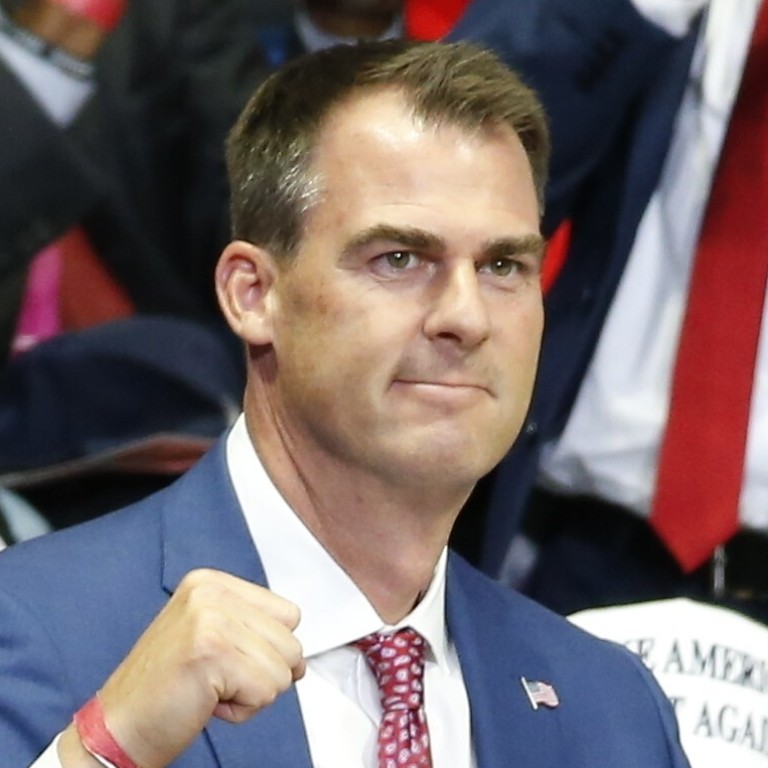 Politico
Coronavirus: Oklahoma governor who hosted Donald Trump's Tulsa rally last month tests positive
Kevin Stitt says he is certain he didn't contract Covid-19 at president's campaign event
Tulsa's top health official recently said Tump's rally 'more than likely' contributed to surge in cases
This story is published in a content partnership with POLITICO. It was originally reported by Caitlin Oprysko on politico.com on July 15, 2020.
Oklahoma Governor Kevin Stitt has tested positive for coronavirus, he said on Wednesday, as cases in his state hit record levels just a month after he hosted President Donald Trump's first campaign rally amid the pandemic.
In a news conference he attended virtually, Stitt, a Republican, revealed that he had been getting tested for the virus periodically and most recently got tested on Tuesday when the results came back positive.
"I feel fine, I felt a little bit achy yesterday, I didn't have a fever but just a little bit achy so I just did my regular testing and it came back positive," Stitt said, adding that he wanted to be transparent with Oklahomans and use his story to remind residents to get tested if they are not feeling well.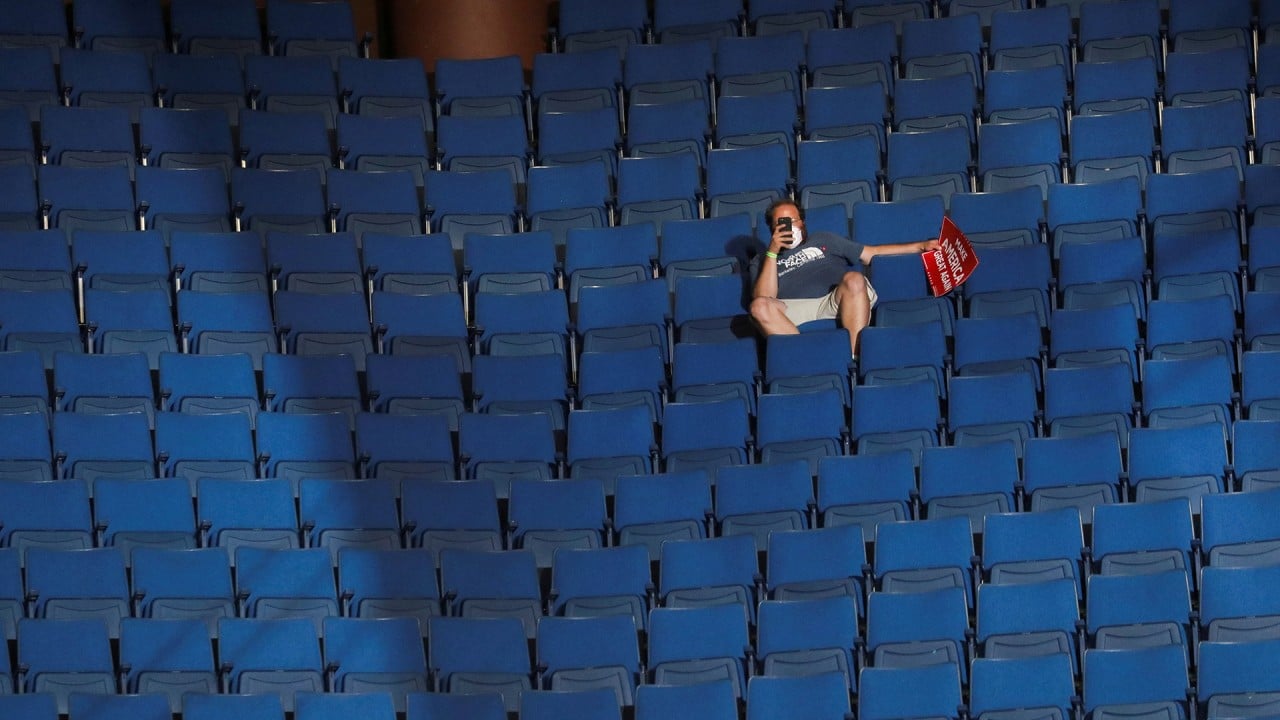 01:42
K-pop fans and TikTok teens troll Trump with fake registrations for first campaign rally in months
K-pop fans and TikTok teens troll Trump with fake registrations for first campaign rally in months
While several members of Congress have tested positive for the virus, Stitt is the first governor to publicly disclose that he contracted the virus.
Stitt said that because of his diagnosis he was isolating away from his family and would be working from home for the next few weeks. He added that he was working with contact tracers and "would not have been contagious since before Saturday".
"I didn't have the traditional symptoms of [Covid-19], and that's kind of interesting for us to think about," Stitt said, referring to the disease caused by the coronavirus. "That's why I just want to encourage Oklahomans to continue to get tested."
The governor faced backlash over his decision to welcome Trump into the state for the rally last month that campaign officials boasted received more than a million ticket requests – though only around 6,000 people attended in the end – but said Wednesday that he was certain he did not contract the virus at the Tulsa event.
While Oklahoma Health Commissioner Lance Frye said it's "really unknown" where Stitt may have contracted Covid-19, he agreed that the intervening time between the rally and Stitt's positive test on Tuesday was likely too long for the virus to have been dormant.
Still, his diagnosis came on the same day Oklahoma reported a record high number of new infections with nearly 1,000 new cases Tuesday. Hospitalisations there have also increased.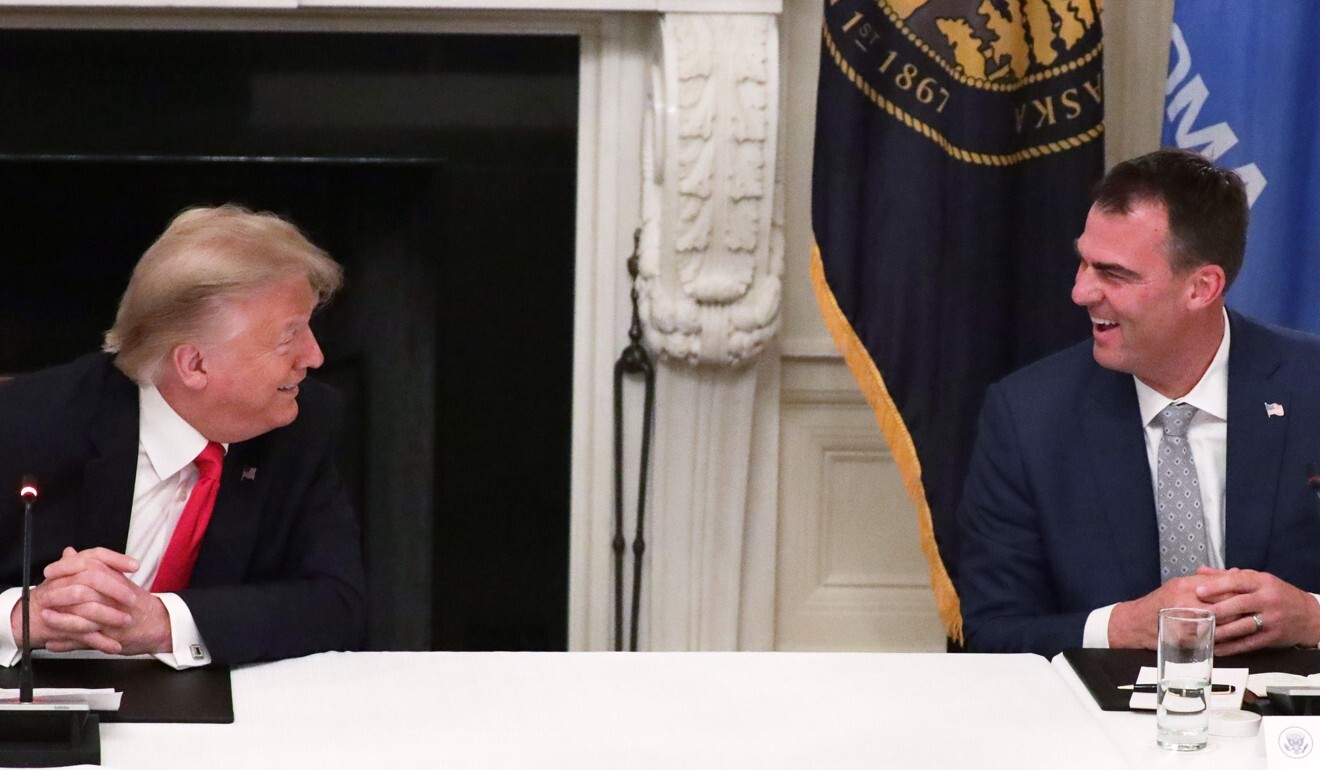 Cases first began climbing in the state last month, after Oklahoma became one of a handful of states to quickly reopen its economy after virus-imposed shutdowns in the spring.
But Stitt initially brushed them aside as a by-product of increased testing and reopening. At the time, Stitt said of Trump's rally that high-risk individuals might not want to attend but added "we also have to learn how to deal with Covid" and "we can't let it dictate our lives".
Just last week, Tulsa's top health official asserted that Trump's rally "more than likely" contributed to a surge in virus cases there.