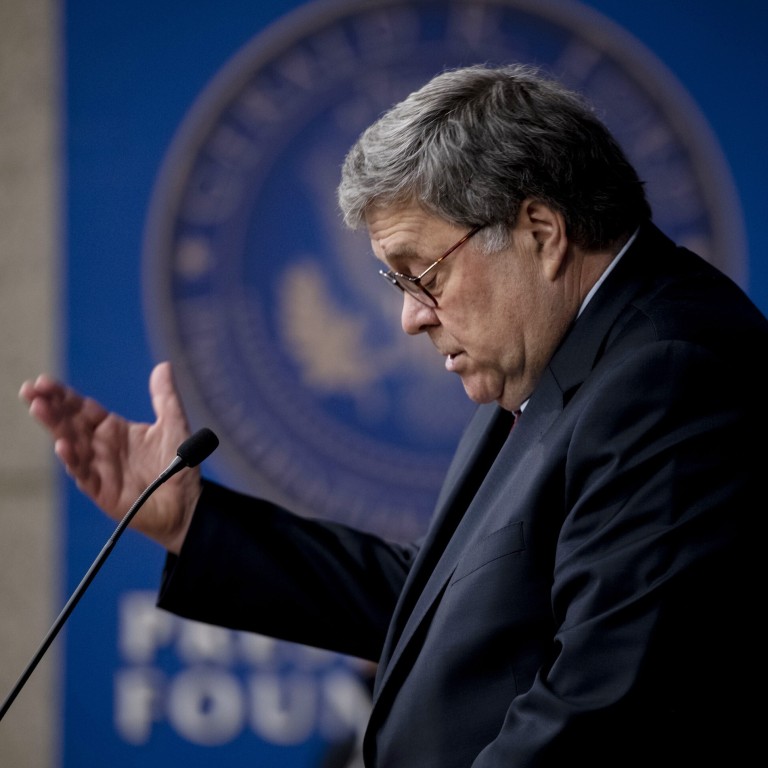 US law enforcement chief William Barr blasts American firms with China links for 'kowtowing' to Beijing, with Disney and Apple among the targets
'Chinese government censors don't need to say a word, because Hollywood is doing their work for them,' says William Barr
Barr also criticised Apple, citing reports that it had removed the Quartz news app from its App Store in China
The United States' top law enforcement official slammed Hollywood studios and American tech firms for "kowtowing" to Beijing on Thursday, the latest in a coordinated series of speeches from senior US officials attacking the actions and ambitions of the Chinese government.
The Chinese Communist Party (CCP) was seeking to "extend its influence around the world, including on American soil," said US Attorney General William Barr during a China policy-related address at the Gerald R. Ford Presidential Museum in Michigan.
"All too often, for the sake of short-term profits, American companies have succumbed to that influence, even at the expense of freedom and openness in the United States," said Barr.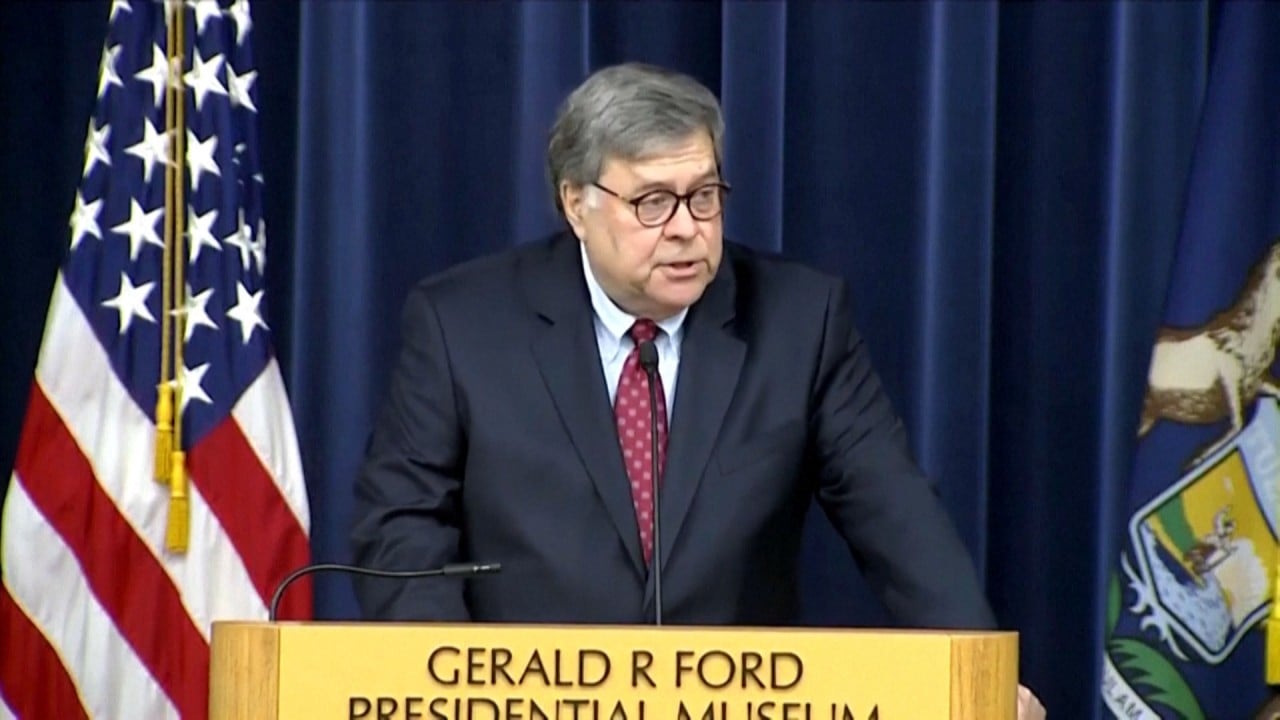 01:02
China uses 'predatory' tactics against US companies, says US Attorney General Bill Barr
China uses 'predatory' tactics against US companies, says US Attorney General Bill Barr
Singling out Marvel Studios, a Disney subsidiary, Barr pointed to its 2016 production of Doctor Strange, which switched the ethnicity of a monk in the original comics from Tibetan to Celtic.
One of the film's screenwriters said in an interview following its release that casting the character as a Tibetan would have risked "alienating one billion people" and risked causing the government in China to ban the film's screening there.
"Chinese government censors don't need to say a word, because Hollywood is doing their work for them," said Barr. "This is a massive propaganda coup for the Chinese Communist Party."
Marvel Studios and Disney did not respond to a request for comment.
Barr's speech came a week after US Federal Bureau of Investigation director Christopher Wray
told an audience
in Washington that China had ambitions to become the world's only superpower.
An unnamed Chinese Communist Party (CCP) official had described Wray's speech last week as "particularly disgusting," Barr said at the beginning of his address. "I told [Wray] that I was going to aim today to be 'despicable'."
Barr did not unveil any new China-related actions from his department, instead using his 45-minute speech to hammer down on numerous recurring grievances of the Trump administration against Beijing.
They included accusations of widespread economic espionage against US companies, a "ruthless crackdown" in Hong Kong, the detention and mistreatment en masse of ethnic minority groups in China's northwest, and predatory financing through the Belt and Road Initiative.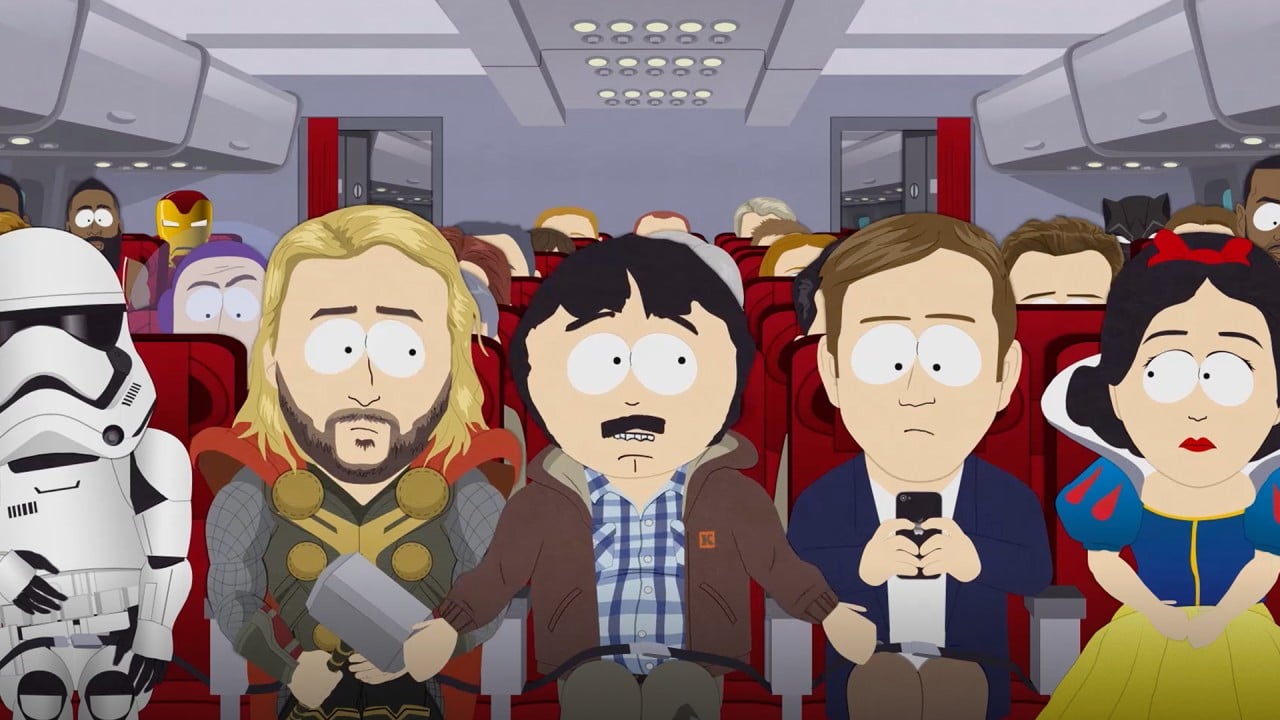 02:13
'South Park' creators issue mocking 'apology' after China reportedly bans animated sitcom after an episode on Beijing censorship
'South Park' creators issue mocking 'apology' after China reportedly bans animated sitcom after an episode on Beijing censorship
The US response to Beijing's "global ambitions" could prove to be the "most important issue for our nation and the world in the 21st century", Barr said.
Throughout his address, Barr targeted his ire squarely at the CCP, in-line with increasing efforts by top US officials to draw a line between the will of Beijing's leaders and that of the people they govern.
The party, said Barr, "seeks to leverage the immense power, productivity, and ingenuity of the Chinese people to overthrow the rules-based international system and to make the world safe for dictatorship".
Both Wray and Barr referred to Xi Jinping not as the country's leader but by his other role as General Secretary of the CCP, wording that has also increasingly featured in remarks by Secretary of State Mike Pompeo about China.
Pompeo is expected to deliver another China-related address in the coming days, which Barr said would outline "what is at stake for the United States and the free world".
The coordinated onslaught against the CCP comes amid reporting by The New York Times that the administration is weighing a sweeping entry ban on all party members and their family members.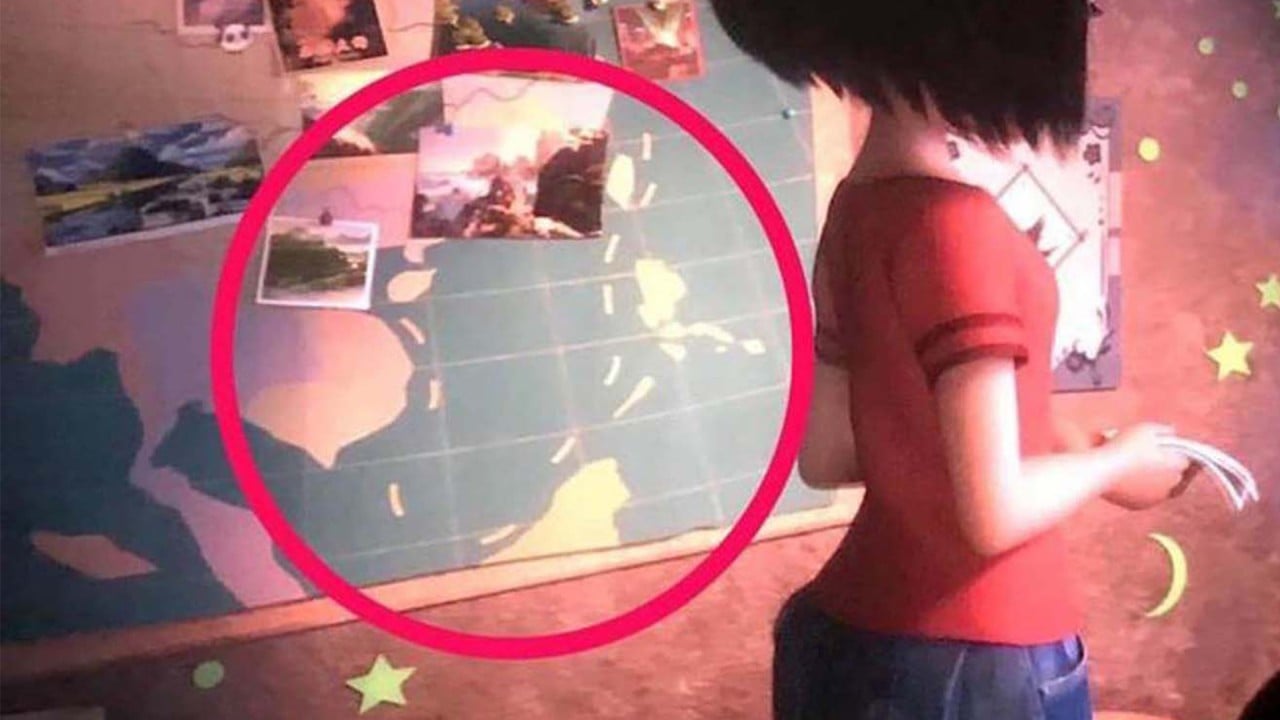 01:21
Vietnam pulls DreamWorks' 'Abominable' over South China Sea map
Vietnam pulls DreamWorks' 'Abominable' over South China Sea map
Asked about the plan, which is reportedly yet to be finalised, White House press secretary Kayleigh McEnany said on Thursday that every option was "on the table" with regard to China.
Accusing the CCP of using threats barring market access to exert influence, Barr also accused US tech giants of "kowtowing" to that pressure and allowing themselves to become "pawns of Chinese influence".
Barr reserved particular criticism for Apple, citing reports that it had removed the Quartz news app from its App Store in China because Beijing had complained about its coverage of Hong Kong protests. He also criticised its decision to host some cloud services in China despite concerns that the move could make user data vulnerable to government surveillance.
An Apple spokesman did not respond to a request for comment about the removal of the Quartz app, but pointed to a past statement defending the cloud services decision, saying it had not been requested to create "back doors".
However, the company said that it would maintain its global policy of responding "to legal requests for data that we have in our possession for individual users".
Barr on Thursday also singled out US telecommunications firm Cisco, which he said was among some American tech companies to have "helped the Chinese communists build the Great Firewall of China, the world's most sophisticated system for internet surveillance and censorship".
An internal Cisco document leaked over a decade ago indicated that engineers viewed China's digital censorship system as an opportunity to market its routers in the country. Cisco officials later acknowledged they sold hardware to China that was used to build its censorship system, but denied catering the products to Beijing's needs.
In a statement responding to Barr's speech, Cisco said the products it supplies to China "are the same we provide worldwide, and we comply fully with all export control rules applicable to China including those related to human rights".
This article appeared in the South China Morning Post print edition as: Top US prosecutor hits out at Hollywood over 'kowtowing' to Beijing