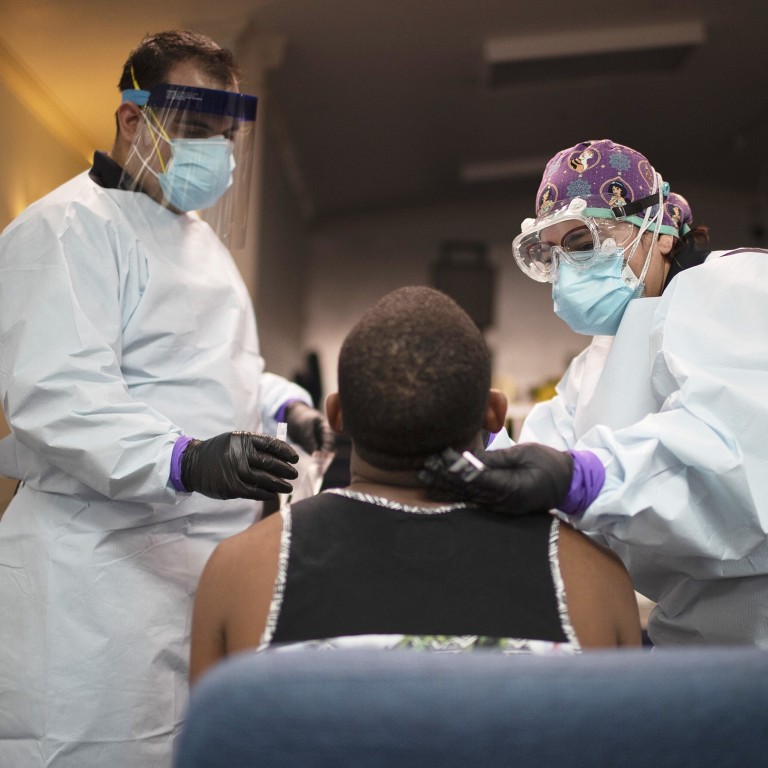 Coronavirus latest: US coronavirus cases pass 4 million in rapid acceleration
It took country 98 days to reach 1 million infections, but just 16 days to go from 3 million to 4 million
Average number of new US cases now rising by more than 2,600 every hour, the highest rate in the world
The United States is not at all close to winning the fight against the coronavirus pandemic, the country is not even midway through it, Dr Anthony Fauci has warned.
"We are certainly not at the end of the game. I'm not even sure we're halfway through," said the director of the US National Institute of Allergy and Infectious Diseases said. "Certainly we are not winning the game right now. We are not leading it."
Fauci's comments came as the US logged more than 4 million coronavirus cases on Thursday, with some 143,850 deaths, making it the worst-hit country. Worldwide, about 15.3 million confirmed cases have been reported, with more than 600,000 deaths.
The coronavirus pathogen is a health expert's "worst nightmare", Fauci told Betsy McKay of the Wall Street Journal, who was hosting a webinar.
"It's the perfect storm," Fauci said. "We often talk about outbreaks and pandemics, be they influenza or other pathogens that have to have a few characteristics that make them particularly formidable. Well, this particular virus has that."
It took the US 98 days to reach 1 million cases, but just 16 days to go from 3 million to 4 million. The average number of new US cases is now rising by more than 2,600 every hour, the highest rate in the world.
President Donald Trump on Thursday acknowledged that some schools may need to delay their reopening in the autumn as the coronavirus continues to surge.
It marked a shift from his previous demand for a full reopening of the nation's schools. In recent weeks, Trump had said that it is safe to open schools and that Democrats had opposed it for political reasons.
But speaking at a White House news conference, Trump said districts in some virus hot spots "may need to delay reopening for a few weeks". He said the decision would fall to governors.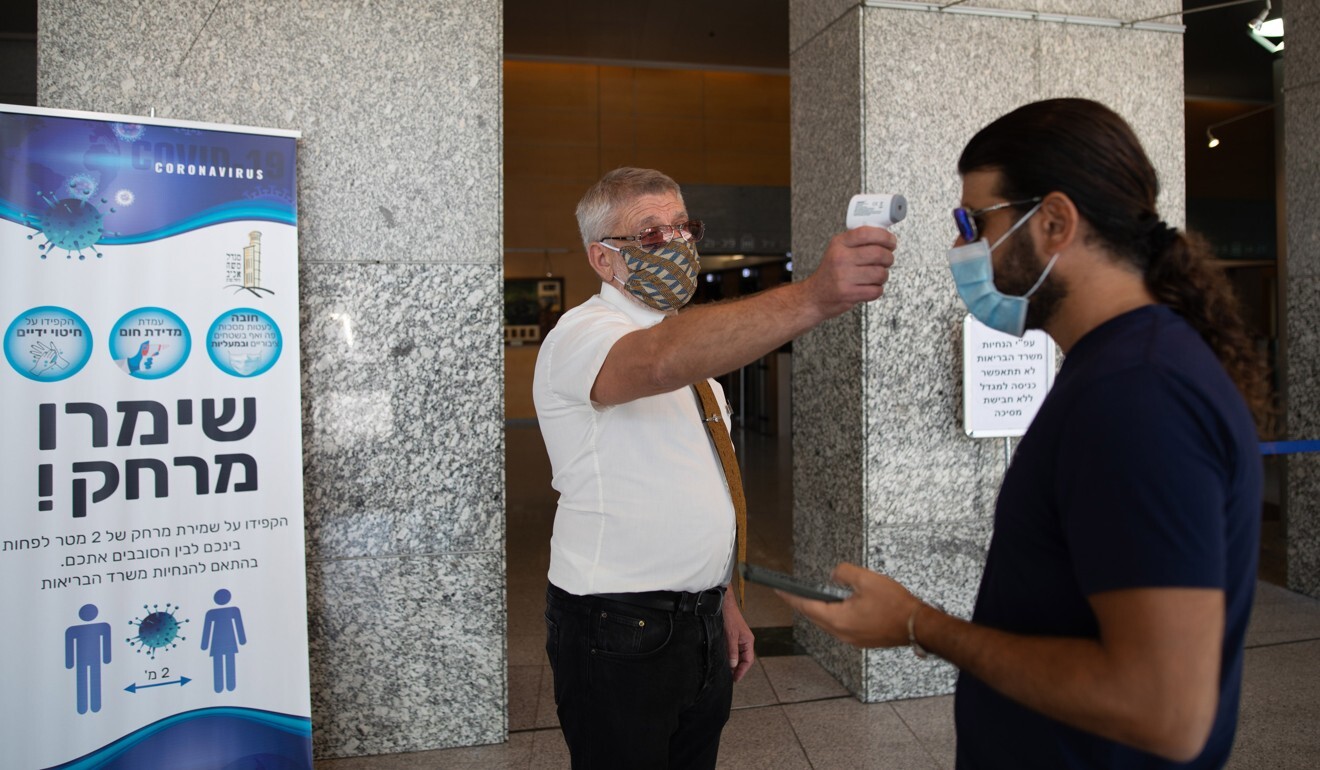 A three-year-old girl has become Belgium's youngest known victim of the coronavirus, officials said on Friday, as the country confronts a worrying growth in new infections.
Health spokesman Boudewijn Catry said three people die each day in Belgium from Covid-19, including recently the toddler and an 18-year-old.
The young girl had "severe" pre-existing conditions, but Catry warned against complacency among the healthy and that 85 per cent of new cases diagnosed last week were among the under-60s.
Belgium has now recorded 64,847 cases of Covid-19, after being one of the countries with the highest per capita rates of infection at the height of the crisis in Europe.
Authorities appeared to have brought the outbreak under control, and cases are still way down on their peak, but last week 15 people per day were admitted to hospital up from 10 the week before.
Deaths increased to an average of 2.9 per day, up from 1.7 per day, over the same period.
In Russia, the total number of Covid-19 cases passed 800,000 on Friday, as the country reported 5,811 new infections in the past 24 hours.
The country's coronavirus crisis response centre said 154 people had died from the virus overnight, taking the official death toll to 13,046. Total infections stand at 800,849.
Norway will reimpose a 10-day quarantine requirement for people arriving from Spain from Saturday after a surge in Covid-19 cases there, while it will ease restrictions on people coming from more counties of Sweden, the government said on Friday.
The government also said that it would allow the filming of the Hollywood action film series Mission Impossible and other foreign productions in Norway.
Abid Raja, minister of culture, was quoted by public broadcaster NRK as saying that crew members would be tested on arrival in Norway, and then tested every 48 hours and not have contact with the general public. Tom Cruise, who stars in the series, and Raja have also discussed the project on the phone, NRK reported.
Meanwhile, an Israeli company is developing a coronavirus breathalyser test that gives results in 30 seconds, billing it as a "frontline" tool that can help restore a sense of normality during the pandemic.
NanoScent, the firm making the test kits, said an extensive trial in Israel for the presence of live virus delivered results with 85 per cent accuracy, and the product could receive regulatory approval within months.
Chief executive officer Oren Gavriely said the breathalyser would not replace lab tests, but was a mass screening tool that could help people gain "the confidence to go back and act as normal".
The test begins with a few short questions about Covid-19 exposure and symptoms, displayed on the phone of the person administering the procedure.
In Australia, the premier of hard-hit Victoria state said the military would be used to bolster contact-tracing efforts.
Premier Daniel Andrews on Friday said that if someone who was a newly diagnosed coronavirus case did not answer after being telephoned twice, soldiers would accompany a health official to the infected person's home for a contact-tracing interview on the doorstep.
Anyone who was not at home would likely be fined for failing to home quarantine while awaiting a negative test result. Previously, failure to contact an infected person by phone was not followed up with a house call.
Mask wearing became compulsory on Thursday in Victoria's capital of Melbourne, which is Australia's second-largest city.
India's death toll from the novel coronavirus overtook France's on Friday with 30,601 fatalities and nearly 50,000 new cases overnight, official data showed.
The death toll is the sixth-biggest behind the US, Brazil, Britain, Mexico and Italy, according to an AFP tally. It has the third-highest caseload with almost 1.3 million infections.
In the past 24 hours the country recorded 740 new deaths from the virus and 49,310 fresh infections, according to the health ministry.
But many experts say that with testing levels low, the extent of the pandemic across the world's second-most populous country may be far worse than officially reported.
Also on Friday, the Tokyo metropolitan government reported 260 new daily coronavirus cases, an official said, down from the previous day's record-high figure, as the Japanese capital maintained its guard amid a recent surge in infections. The latest figure came a day after Tokyo reported a record 366 daily cases.
Along with Tokyo, some other urban areas have also seen sharp rises in confirmed cases since a nationwide state of emergency was fully lifted in late May.
While the central government acknowledged the growing number of infections, it maintained that the situation did not warrant another state of emergency. "We are not in a situation to reimpose a state of emergency," Prime Minister Shinzo Abe told reporters.
In Vietnam, Prime Minister Nguyen Xuan Phuc has ordered the suspension of wildlife trade, as the country weathers the pandemic.
According to the Vietnam News Agency, the directive issued on Thursday calls for suspending the import of wildlife, as well as their parts or derivatives, with the notable exception of those used in medicines.
Localities are required to abolish wildlife markets and to strictly tackle the illegal hunting, buying, selling, transporting, slaughtering, consuming, storing, advertising and abuse of wildlife.
"The directive stresses Vietnam's consistent view on tightening the enforcement of national and international laws on wildlife in order to realise its relevant international commitments," VNA said.
It said Phuc also ordered government ministries to consider heavier punishments relating to illegal wildlife trade and consumption.
The move comes about a week after three ivory traffickers were sentenced to 10-11 years each by a Hanoi court for trading over 200 kilograms of ivory from African elephants.
The origins of the current novel coronavirus pandemic are widely thought to lie in wildlife trade.
Vietnam has fared better than some countries in Southeast Asia with 412 cases, with no deaths to date.
Cambodia's Health Ministry announced on Friday it had confirmed four new cases of the coronavirus, all members of a military force that had been stationed in the African nation of Mali on a peacekeeping mission for the United Nations.
The three men and a woman were members of a Cambodian team that had worked on land mine clearance. They were among 80 members who arrived back in Cambodia on July 10. The four were confirmed on Thursday to be infected.
Cambodia has confirmed 202 cases of coronavirus with no deaths. There have been no recent cases of local transmission. All new cases have involved arrivals from abroad, virtually all of them Cambodians but also including two US diplomats.
Reporting by AP, AFP, Reuters, Kyodo
This article appeared in the South China Morning Post print edition as: US is 'not even close to winning fight against virus' oronavirus cases pass 4 million in rapid acceleration