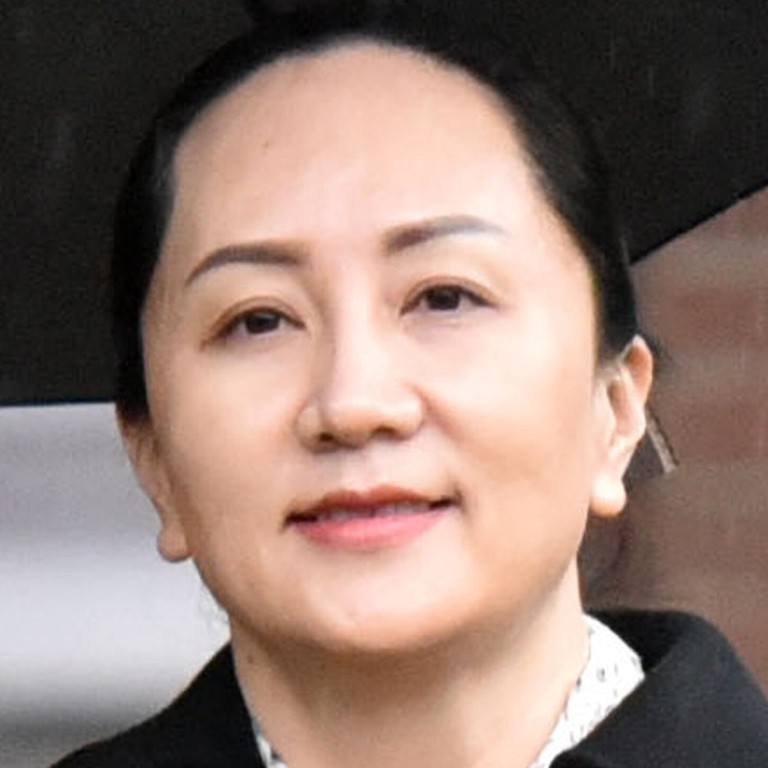 Canada warns China that 'coercive diplomacy' won't secure release of Huawei's Meng Wanzhou
Foreign minister Francois-Philippe Champagne pressed Chinese counterpart Wang Yi on Canadian detainees during Rome meeting
Wang, meanwhile, has called on Ottawa to mend relationship with Beijing by freeing Huawei executive arrested in Vancouver
Canadian Foreign Minister Francois-Philippe Champagne said on Thursday that China's "coercive diplomacy" to try to gain the release of a Huawei executive fighting extradition to the US will not work.
Champagne said in a conference call after meeting with his Chinese counterpart Wang Yi in Rome this week, "I was very clear [with him] that coercive diplomacy is not going to lead to the desired outcome."
"I told him that arbitrary detention was not conducive to relations between states ever, but certainly [not] now," he said.
Ties between Ottawa and Beijing began to fray in December 2018 over the arrest of Chinese telecoms giant Huawei's chief financial officer Meng Wanzhou on a US warrant during a stopover in Vancouver. She is wanted for alleged bank fraud and violations of US sanctions against Iran, and has been fighting extradition ever since.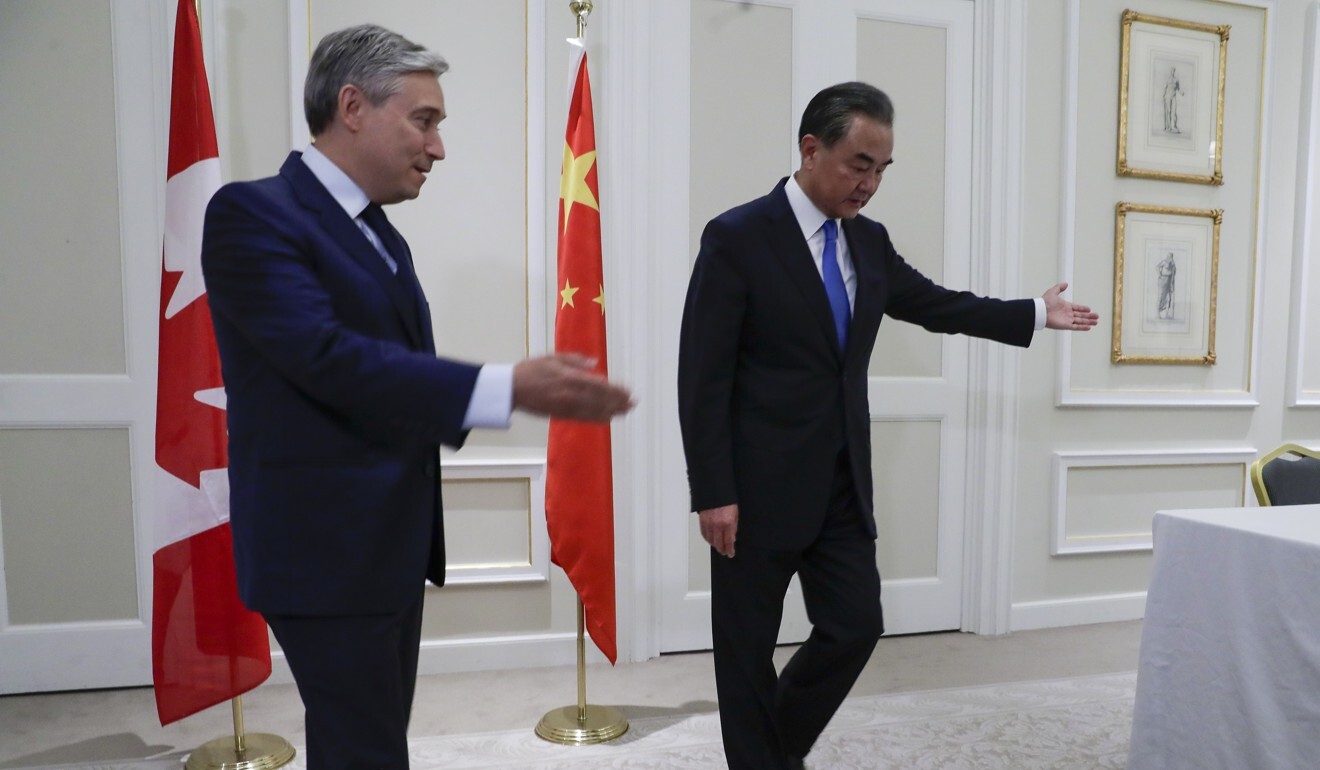 Nine days later, China detained two Canadians, former diplomat Michael Kovrig and businessman Michael Spavor, on suspicions of espionage.
Canada and its allies have decried their arrests as "arbitrary". And since January, Ottawa has been pressing for consular access after it was suddenly yanked.
Wang, said Champagne, "is well aware that the international community is seized with that issue".
"This is not just two Canadians being detained arbitrarily," he said. "Those are two citizens of a liberal democracy, and every liberal democracy in the world should be concerned about [China's] use of coercive diplomacy."
China has called Meng's arrest a political manoeuvre on behalf of the United States, and accused Washington of attempting to curb Huawei's rise.
On Wednesday, Wang called on Ottawa, which has left Meng's fate up to the courts, to set the bilateral relationship right by freeing her.
00:54
Trudeau rejects releasing Meng Wanzhou to free detained Canadians in China
Trudeau rejects releasing Meng Wanzhou to free detained Canadians in China
"China and Canada have no historical disputes or actual conflict of interest, but because of the unprovoked detention of a Chinese citizen, the relationship between the two countries has encountered serious difficulties," Wang said, without naming Meng specifically.
Wang met Champagne on Tuesday night on Wang's first stop of a European tour, during which he is expected to shore up economic and diplomatic relations with the European Union.
"During this hour and a half [meeting], we had the chance to cover a lot of ground, and I'm cautiously optimistic that our voice has been heard and I'm looking forward to improvement on the consular side," Champagne said.
This article appeared in the South China Morning Post print edition as: Wang warned over 'coercive diplomacy'