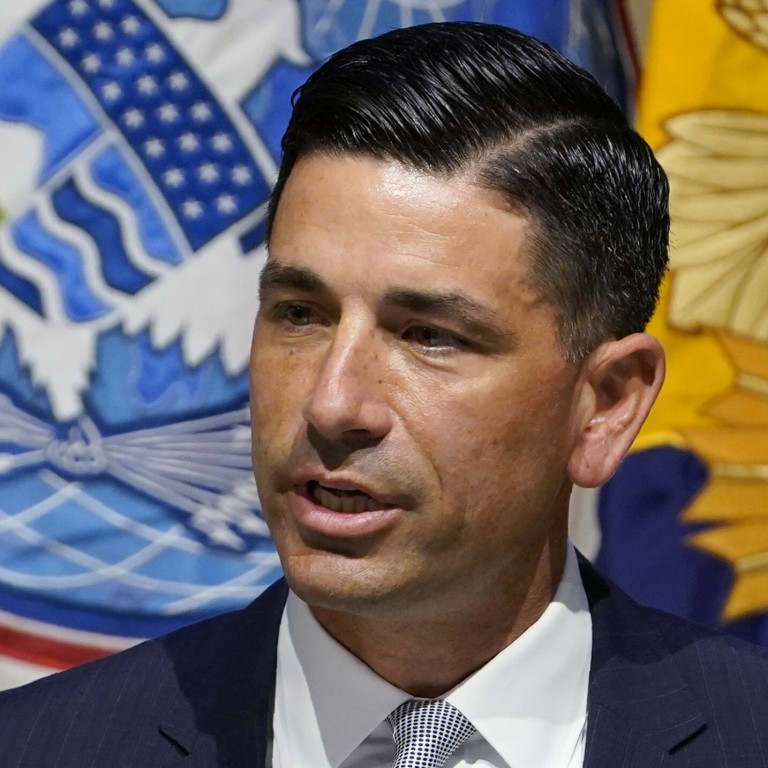 US to halt visas for some Chinese graduate students and researchers, Homeland Security chief says
Acting DHS head Chad Wolf says move is intended, in part, to prevent the theft of sensitive research
The US has revoked more than 1,000 visas on these grounds, according to the State Department
The United States is blocking visas for some Chinese graduate students and halting imports of the country's "goods produced from slave labour" as part of Washington's efforts to counter suspected espionage activity and human rights violations, a senior government official said on Wednesday.
Chad Wolf, acting head of the US Department of Homeland Security (DHS), said in a speech full of praise for US President Donald Trump's policies that the moves were needed for specific objectives like stopping the theft of Covid-19 research and trade secrets and countering Beijing's "commitment to remake the world order in its own authoritarian image".
"We are blocking visas for certain Chinese graduate students and researchers with ties to China's military fusion strategy to prevent them from stealing and otherwise appropriating sensitive research," Wolf said, adding that the US was also "preventing goods produced from slave labour from entering our markets, demanding that China respect the inherent dignity of each human being".
A State Department representative confirmed that more than 1,000 visas held by Chinese graduate students and research scholars have been revoked.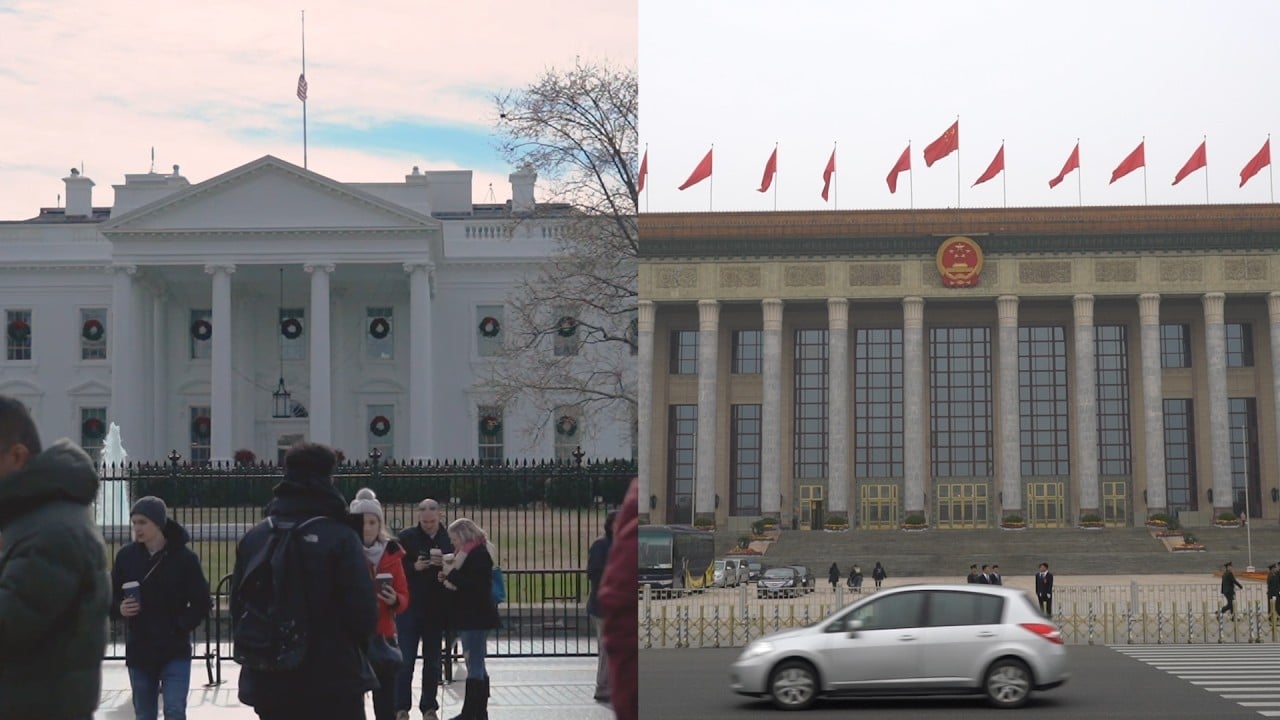 02:06
Coronavirus pandemic creates 'new Cold War' as US-China relations sink to lowest point in decades
Coronavirus pandemic creates 'new Cold War' as US-China relations sink to lowest point in decades
Wolf's comments follow a recent string of US Justice Department indictments of Chinese researchers in America accused of hiding their status as active duty members of China's People's Liberation Army (PLA). Some of those charged were
allegedly caught trying to leave the country with research
.
The expected mandate, known as a Withhold Release Order (WRO), would not be an actual import ban, but goods subject to a WRO would have to be re-exported or destroyed if US Customs and Border Protection determined that they were made with forced labour.
Trump's national security adviser Robert O'Brien, Deputy Secretary of State Stephen Biegun, FBI Director Christopher Wray and US Attorney General William Barr have all delivered high-profile addresses characterising Beijing as America's foremost national security threat.
Wolf instructed Brian Murphy, acting under secretary of the DHS's office of intelligence and analysis "to cease providing intelligence assessments on the threat of Russian interference in the United States, and instead start reporting on interference activities by China and Iran," according to the complaint. "Mr. Wolf stated that these instructions specifically originated from" O'Brien.
Still, other areas of the US government, including the US Defence Department, have been warning about China for years. Against a backdrop of rising concerns over the transfer of US technology to China's military, the Trump administration had been signalling for months that restrictions were in store for Chinese students.
Trump announced in May that allowing the entry of mainland graduate students and researchers associated with the PLA "would be detrimental to the interests of the United States" and "should be subject to certain restrictions, limitations and exceptions".
"The high-risk graduate students and research scholars made ineligible under [Trump's May 31] proclamation represent a small subset of the total number of Chinese students and scholars coming to the United States," the State Department representative said in an emailed response to questions.
"The department has broad authority … to revoke visas," the representative said. "We exercise that authority when information comes to light at any time indicating that a visa holder may be inadmissible to the United States or otherwise ineligible for a visa. We continue to welcome legitimate students and scholars from China who do not further the Chinese Communist Party's goals of military dominance."
Reuters reported on Wednesday that some Chinese students enrolled in US universities said they had received notice from the US embassy in Beijing or US consulates in China that their visas had been cancelled.
Nearly 50 of them, including postgraduates and undergraduates, said in a WeChat discussion room that the notices said they would have to apply for new visas, according to Reuters.
Still, some in Washington are requesting more leniency, arguing that the State Department's stance is undermining America's reputation among international students.
News of the visa bans came as experts spoke before a congressional panel on Wednesday and urged the government to rebuild what is left of the fraying US-China relationship, including bolstering people-to-people exchanges and addressing grievances with Beijing via multilateral channels.
"While being mindful of the real danger of technology theft, the US should stop singling out Chinese students with visa restrictions and once again make America the global choice for all international students," Dexter Roberts, a non-resident senior fellow at the Atlantic Council Asia Security Initiative, said at a hearing convened by the US-China Economic Security Review Commission.
Since Trump's May proclamation, more than a dozen people, many of them mainland Chinese researchers, in the US have been indicted on federal charges of hiding their PLA affiliation.
Some of the cases tie the defendants to China's National University of Defence Technology, including that of Guan Lei, a University of California, Los Angeles researcher alleged to have concealed digital storage drives from the FBI.
Additional reporting by Owen Churchill
This article appeared in the South China Morning Post print edition as: US revokes visas of 'high-risk' mainland scholars