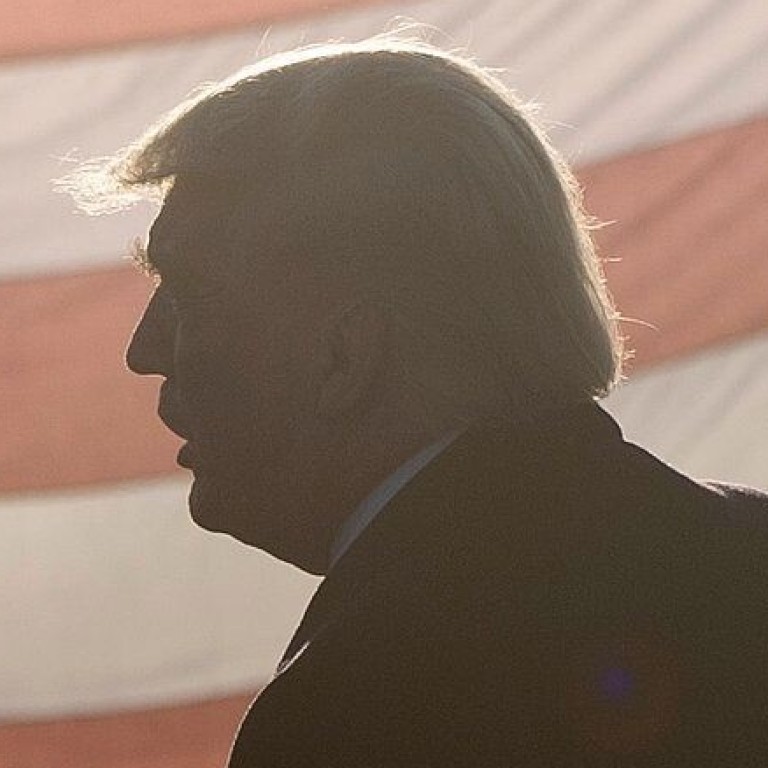 Politico

|
When did coronavirus breach US president's bubble? Inside a big Trump mystery
Trump interacted with dozens of aides and hundreds of supporters throughout a series of widely attended events over the past week
Now his team is trying to figure out how widely the virus may have spread in his orbit
This story is published in a content partnership with POLITICO. It was originally reported by Daniel Lippman, Nancy Cook and Meredith McGraw on politico.com on October 2, 2020.
The first sign of trouble sent a wave of worry through US President Donald Trump's team travelling on Air Force One: a beloved top White House aide, Hope Hicks, had fallen ill during a campaign trip to Minnesota.
After a fundraiser early Wednesday evening, Hicks stayed aboard the presidential aircraft as other Trump aides watched the airport rally that evening from the sidelines. She later isolated herself on the plane for the return trip to Washington.
By Thursday morning, Hicks had tested positive for Covid-19 – triggering a frenzy throughout the White House to handle a bombshell that would upend the final month of the 2020 campaign and reshape the president's posture toward a virus that had already killed more than 208,000 Americans on his watch.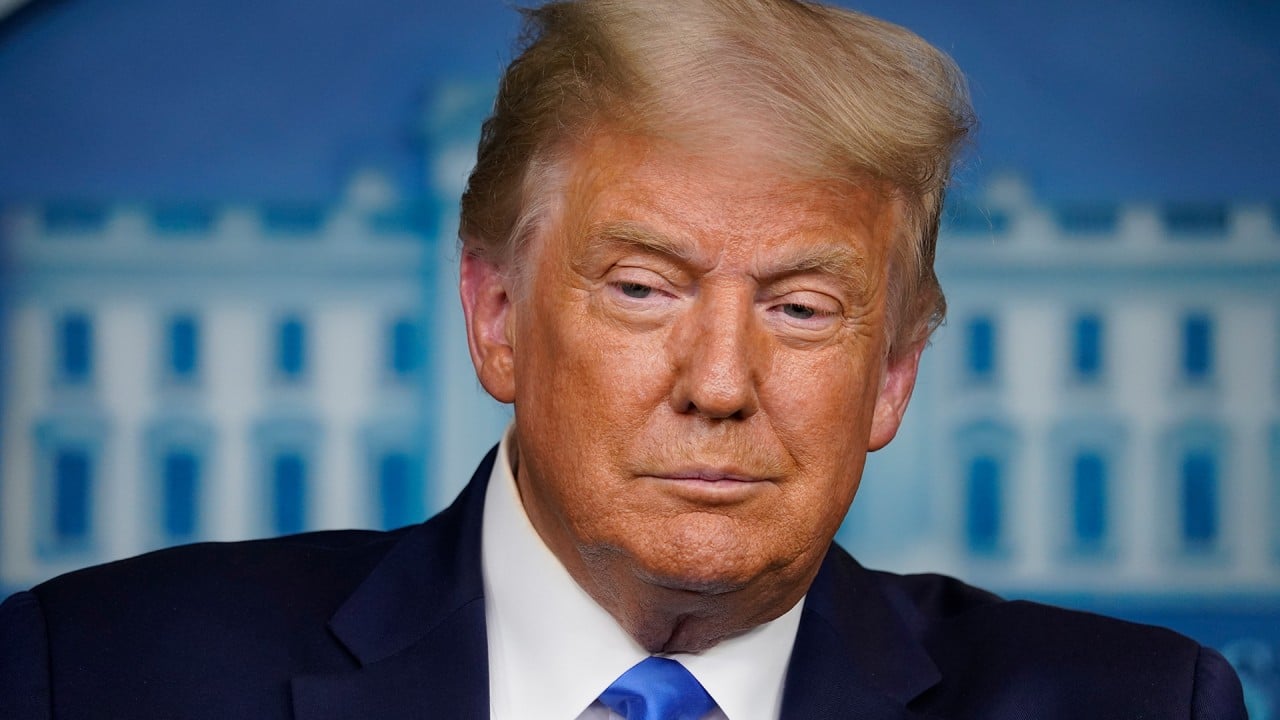 02:13
US President Donald Trump and first lady Melania Trump test positive for Covid-19
US President Donald Trump and first lady Melania Trump test positive for Covid-19
As the White House and campaign scrambled to chart a new plan for October with a hospitalised president, Trump's aides and medical team were launching their highest-profile contact tracing exercise yet: dissecting the movements and interactions of the president, dozens of aides and perhaps hundreds of supporters throughout a series of widely attended events, from a Supreme Court nominee unveiling last Saturday to the first presidential debate in Ohio on Tuesday to a fundraiser in New Jersey on Thursday, hours after the president already knew about the threat lurking within his team.
By Friday afternoon, it remained far from clear whether Hicks or Trump himself or someone else entirely was the source of bringing the virus into the White House bubble.
The result of the sprawling effort carries high stakes for the president in the final stretch of a turbulent year. A detailed contact tracing effort could uncover more positive tests across Trump world, putting more staffers in quarantine with just over four weeks left until Election Day.
Yet a failure to successfully recreate the steps of Trump and those in his orbit could allow a constant drip of Covid-19 news in the coming weeks that leaves the administration looking ill-prepared – especially after it faced criticism for a lacklustre effort to fund and encourage robust contact tracing systems across the nation.
"This whole situation is tragic in that this was all preventable," said former Trump lawyer Michael Cohen. "What makes Trump reckless is that he has access to the greatest, unlimited medical attention. Proper testing could have avoided all of this for him and others. Trump is now Covid-positive because of ignorance and arrogance."
Even on Friday, once the world knew about the positive tests for the president, first lady and Hicks, the White House was still struggling to appear like it took the threat of the virus seriously. White House chief of staff Mark Meadows briefed reporters maskless – though most of the White House had been instructed to work from home.
"Why the f*** isn't Meadows wearing a mask to brief?" one White House official asked.
"It's just dangerous for everyone," another White House official said. "They put people's lives in danger. They're all trying to get on the same message. Some people are scared. Some people are pissed off because they were put into this position."
Some aides were tracing their steps back to the events of the prior weekend, when Trump unveiled his Supreme Court nominee, Amy Coney Barrett, in the White House Rose Garden. Some guests interacted at gatherings both inside and outside the White House before and after the event.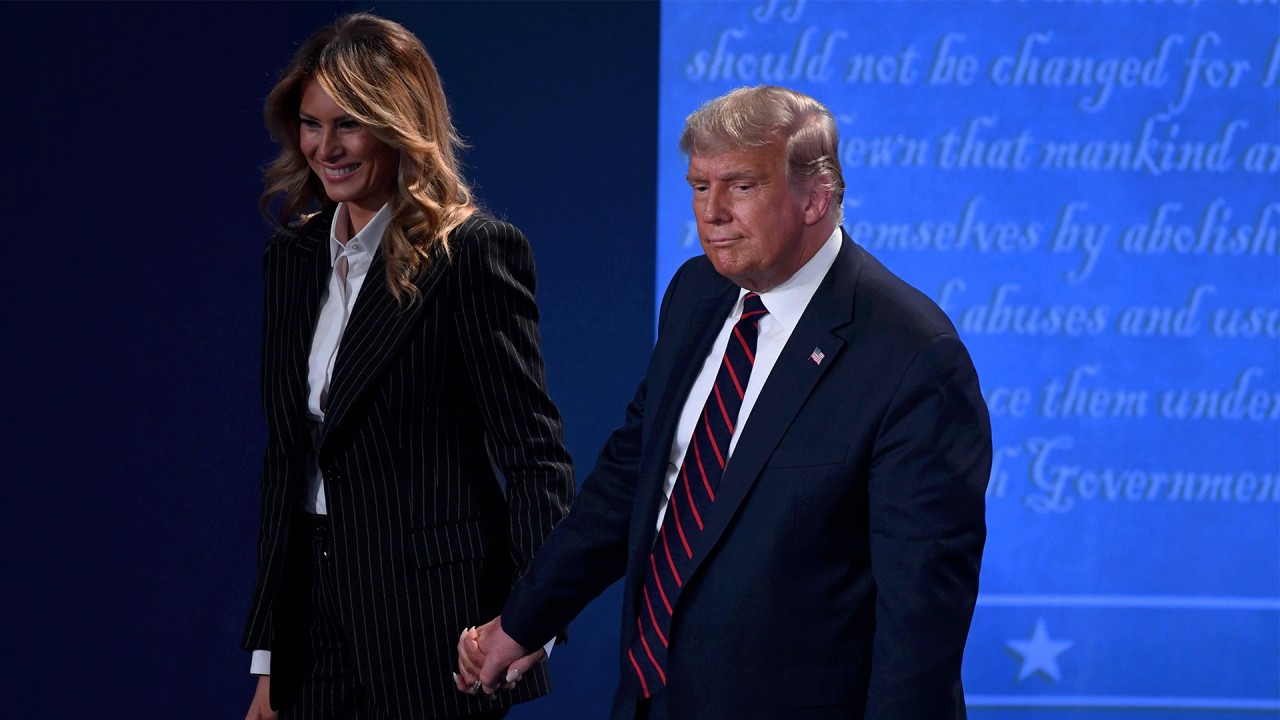 03:30
World leaders wish Trump and Melania speedy recovery from Covid-19
World leaders wish Trump and Melania speedy recovery from Covid-19
A Friday announcement by Senator Mike Lee of his positive diagnosis led some attendees to wonder whether they may have been exposed there. Hundreds of largely unmasked guests attended the event, some of them seen hugging after the announcement.
The University of Notre Dame president, who announced his positive diagnosis on Friday, said he had been tested before the Rose Garden event and "told that it was safe to remove our masks". (Health officials say the virus could take up to 14 days to lead to a positive test.) Numerous officials who attended Saturday have since tested negative.
Following the Rose Garden ceremony on Saturday, several top aides and close advisers attended a small celebration in the Diplomatic Room of the White House alongside Barrett and her family to celebrate her nomination. Barrett had been diagnosed with Covid-19 over the summer but has since recovered, according to a person familiar with the situation.
On Sunday, the president held a news conference and a private candlelight reception with Gold Star families on the State Floor.
While Trump held other events Monday, including an announcement to repackage an earlier message about his coronavirus testing strategy, attention has focused squarely on a stretch from Tuesday's presidential debate – which Hicks also attended – to Wednesday's events in Minnesota to Trump's Bedminster trip on Thursday.
Ahead of the debate on Tuesday in Cleveland, the president prepared at the White House with personal lawyer Rudy Giuliani and former New Jersey Governor Chris Christie. Aides and family members then travelled with Trump to Ohio to square off with Biden.
Speaking on ABC Friday morning, Christie said no one wore masks while in the room with the president as he got ready for the debate. Christie also said he tested negative on Friday.
Notably missing in Tuesday's debate hall was Republican National Committee chair Ronna McDaniel, who tested positive for the virus on Wednesday after a family member also tested positive. (She had been at home in Michigan last Saturday, the RNC said. A day earlier, last Friday, McDaniel and Republican congresswoman Elise Stefanik of New York had visited the Trump 2020 headquarters. according to a campaign staff member.)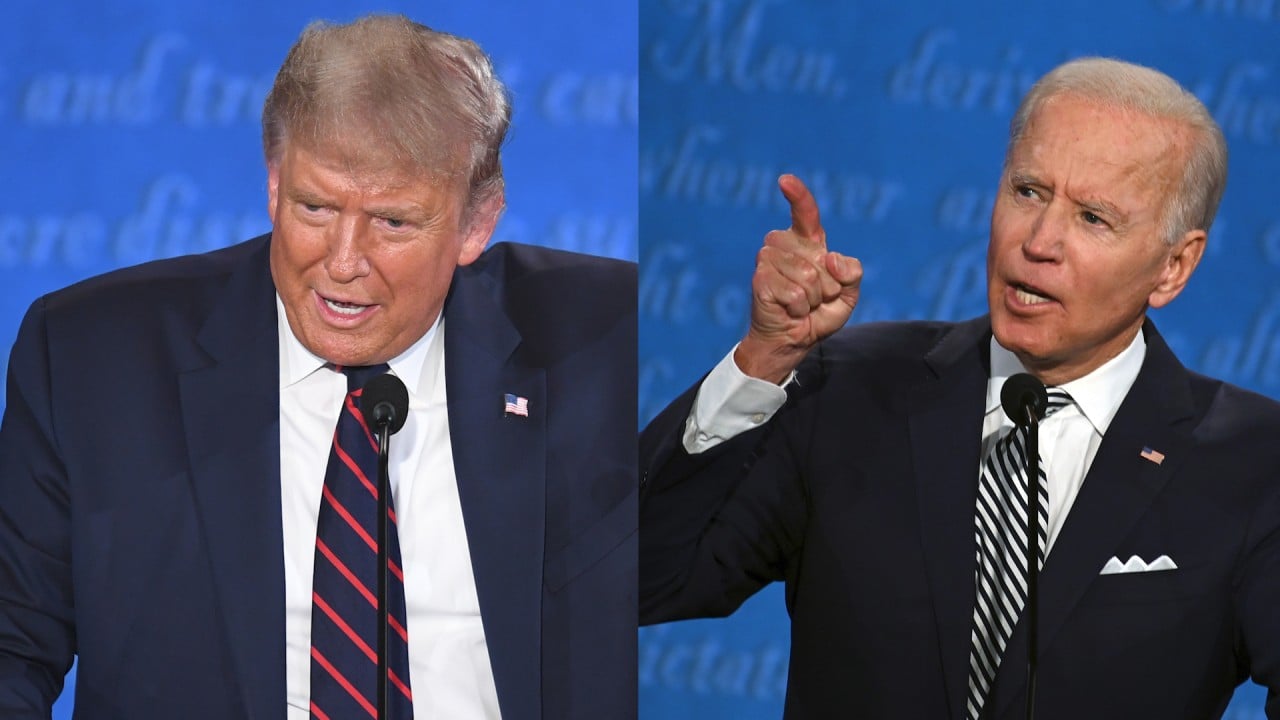 09:59
Interruptions and insults dominate first Trump-Biden US presidential debate
Interruptions and insults dominate first Trump-Biden US presidential debate
Later Tuesday night on the debate stage, the president said wearing a mask is "OK," arguing he wears one "when needed". But then he went on to mock the former vice-president for excessive mask wearing.
"I don't wear masks like him. Every time you see him he's got a mask," Trump said of Biden.
The same attitude was reflected by most members of Trump's own family, who took off their masks after walking into the debate hall. The first lady did wear a mask during the debate.
Asked about the atmosphere of mask-wearing in the White House, one White House official said: "Some people wear them because they think it's important. And I think some are probably embarrassed to wear them because there are some who think it's dumb and they're pretty loud about that."
A person close to the White House added that staff have been trying to follow Trump's lead and his profound scepticism about the importance of mask-wearing. "It had less to do with weakness and more to do with reflecting the president's behaviour," the person said. "The president's behaviour has a large impact on the staff."
On Wednesday night, staffers started sensing that one of the closest people in Trump's orbit was ill. The president travelled to Duluth, Minn. – for a fundraiser at a private home followed by a campaign rally – with a group of aides that included chief of staff Meadows and senior advisers Hicks, Stephen Miller and Derek Lyons.
Trump only spoke for about 45 minutes at the rally that night, an unusually short amount of time for the president's freewheeling speeches.
When asked why the rally was brief, one aide scoffed and said it was still 47 minutes long. Still, reporters travelling with Trump that night were struck by the short length of his speech – often the president will speak without a prompter for over 90 minutes.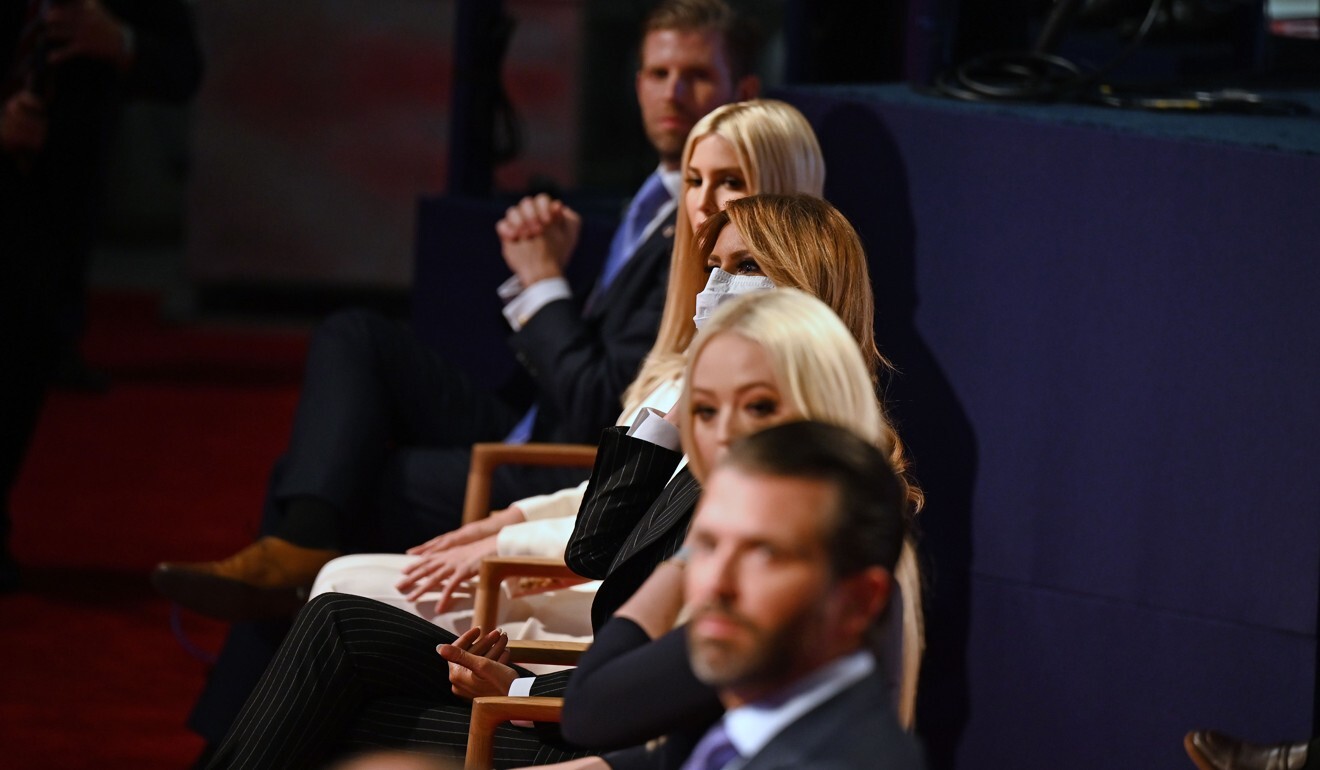 On the flight back, Hicks displayed symptoms, according to a person familiar, and self-quarantined aboard Air Force One. She had travelled with the first family on Marine One earlier in the day. The next morning, a Covid-19 test came back positive.
News of Hicks' diagnosis was closely held among a small group of aides at the White House. Press secretary Kayleigh McEnany held a briefing for reporters late Thursday morning at the White House, and has said she did not learn that Hicks tested positive for coronavirus until later that afternoon.
But soon after that news, the president was back aboard Marine One heading to another event. Some aides had been pulled from the trip as top White House officials grappled with the implications and sent some staffers home.
Only a handful of officials – including Tony Ornato, Brian Jack, John McEntee and Judd Deere – travelled with Trump to New Jersey, where the president gathered among dozens of donors outdoors at his Bedminster golf club.
That night, Trump said in a taped message to the Al Smith dinner that "the end of the pandemic is in sight".
Hours later, as word of Hicks' positive test results spread publicly, Trump went on Sean Hannity's Fox News programme to discuss her situation and say he was awaiting his own test results.
"The first time I realised that something was up with him personally was the Hannity hit," one White House official said. "He did sound a little different … He just sounded a little bit congested to me."
Trump announced his own results in a tweet early Friday morning, just before 1am.
Anita Kumar and Gabby Orr contributed to this report.
Read Politico's story here.
This article appeared in the South China Morning Post print edition as: Mystery of how the virus breached the White House bubble? Inside a big Trump mystery