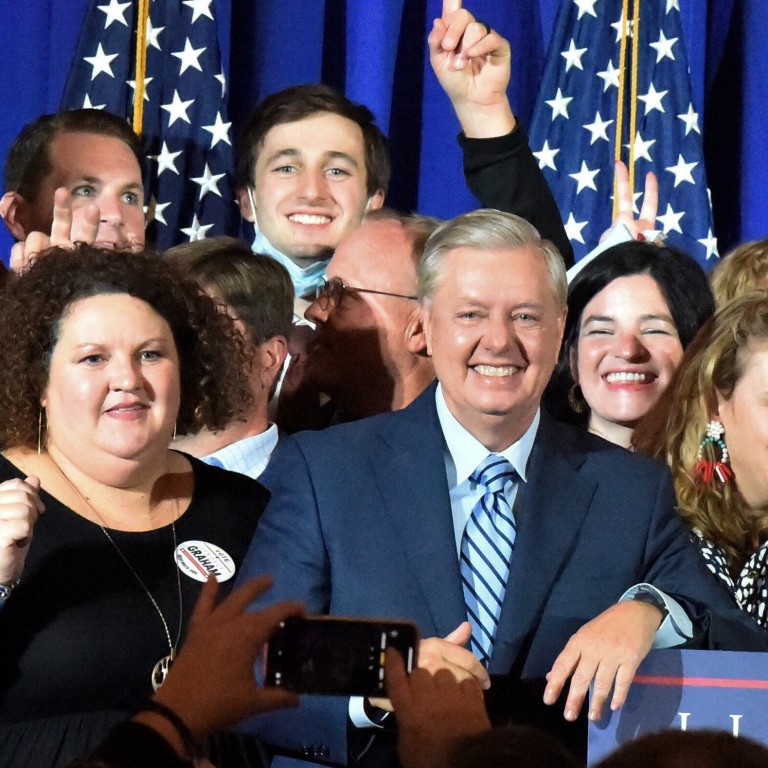 Democrats falling short in bid for control of US Senate
Ex-astronaut gives Democrats US Senate win in Arizona
Democrats lose only Senate seat in Deep South
A handful of undecided seats in the US Senate meant that neither side of the political divide could claim control of the upper house of the US legislature yet as vote-counting continued into Wednesday.
Analysts had started the year convinced that the centre-left Democrats had little chance of claiming the Senate, which must approve all legislation, but also has the power to confirm judges and high-ranking government officials. Republicans have had the majority since the 2014 election.
But as the year went on and poll numbers showed US President
Donald Trump
losing popularity, many analysts began to speculate that this would create an opportunity for Democrats to seize control of the Senate.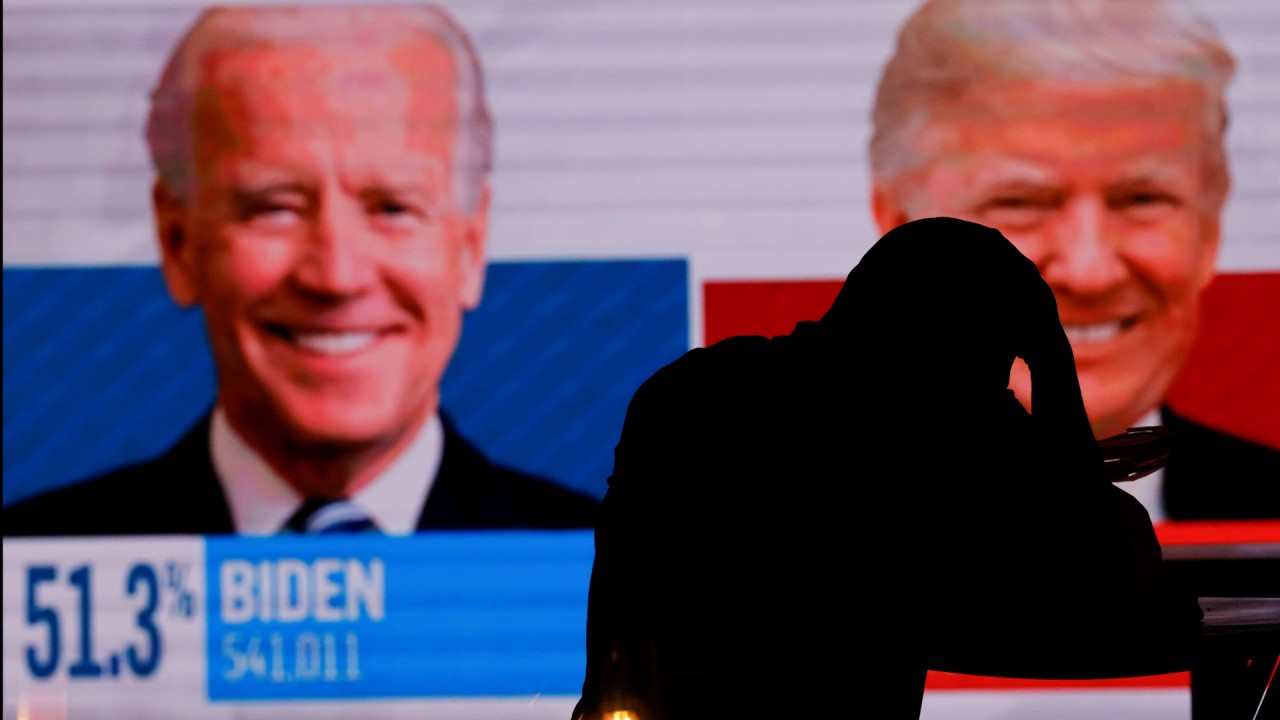 07:32
US presidential elections 2020: Still too close to call
US presidential elections 2020: Still too close to call
Democrats already control the House of Representatives. Thus, if Trump wins again, he will still need to find ways to compromise on legislation, although he will have a freer hand with nominations.
However, if Biden wins, but his Democrats do not control both houses, he will not be able to push through much of the agenda he promised American voters.
As Wednesday dawned in America, most attention was on races in Maine, North Carolina and Georgia, where Democrats were hoping to pick up seats, and Michigan, where a Democratic incumbent was facing more trouble than expected.
Republicans have already won one seat from the Democrats, with Tommy Tuberville winning against Doug Jones in Alabama. It was the Democrats' only seat in the conservative Deep South and Jones had been expected to lose.
That means they need five seats now in Republican hands if they want to control the Senate. However, they can make do with four if Joe Biden wins the presidency, as new vice president Kamala Harris would break ties in a 50-50 Senate.
So far, Democrats have two confirmed wins in Arizona, where former astronaut Mark Kelly beat incumbent Martha McSally, and Colorado, where John Hickenlooper won the seat from Cory Gardner.
In North Carolina, Republican Thom Tillis declared victory in his hard-fought re-election bid, though Democratic challenger Cal Cunningham had not conceded as officials said the race was still too close to call.
Democrat Sara Gideon hoped to unseat Susan Collins in Maine, and many polls had rated Gideon's chances highly. Collins is still leading in the polls, but many votes are uncounted. Also, if there is no clear majority, Maine employs a second-choice voting system that could tip the scales.
Georgia has two races. No winner has yet been declared between Republican incumbent David Purdue and Democratic challenger Jon Ossoff.
The other race, a special election, is headed to a run-off vote that will see Democrat Raphael Warnock face Republican incumbent Kelly Loeffler on January 5, since neither garnered more than 50 per cent.
In Michigan, incumbent Democrat Gary Peters is still in a tight race with Republican challenger John James.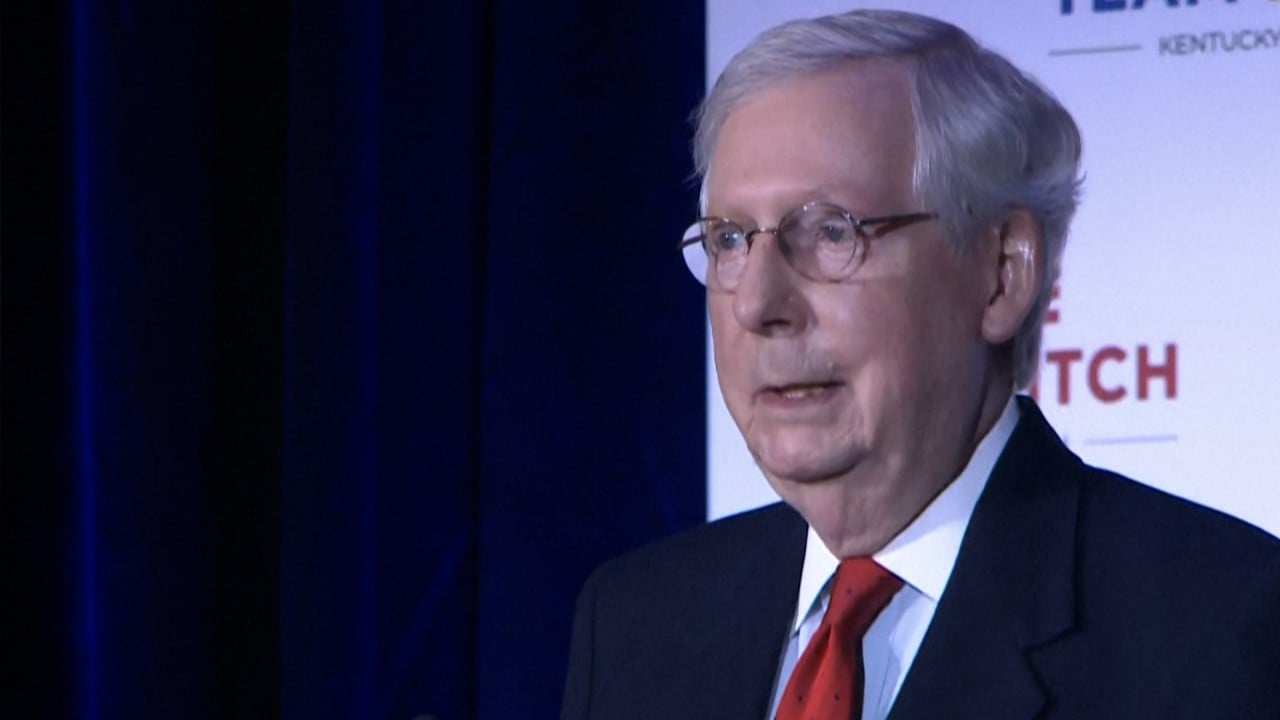 01:46
'The honour of a lifetime': US Senate Majority Leader, Mitch McConnell on his re-election victory
'The honour of a lifetime': US Senate Majority Leader, Mitch McConnell on his re-election victory
Republicans beat back well-funded Democratic bids in traditionally red states such as Kansas, South Carolina and Texas, where Republican John Cornyn won.
In South Carolina, long-serving Senator Lindsey Graham, a leading Republican who is the chairman of the Judiciary Committee, won re-election. It came after a close race in which Democratic challenger Jaime Harrison raised and spent tens of millions of dollars trying to unseat Graham.
Democrats also spent similar vast sums of money running Amy McGrath in Kentucky. But she failed to unseat Senate Majority Leader Mitch McConnell, the 78-year-old top Republican in Congress, according to projections.
In Iowa, Republican Senator Joni Ernst held off an upset by edging out Democrat Theresa Greenfield, after a hard-fought and expensive race.
The 100-member Senate currently has 53 Republicans. There were 33 seats up for grabs in the regular election cycle this year and two additional special elections.
The Republicans were defending 23 seats on Election Day, while 12 Democrats were fighting to stay in the Senate.
The Republicans used their majority to block judges nominated by the last Democratic president, Barack Obama, and pushed through hundreds of judicial appointments by President Donald Trump.
Democrats were expected to hold control of the House of Representatives, though with a few less seats than in the last cycle.