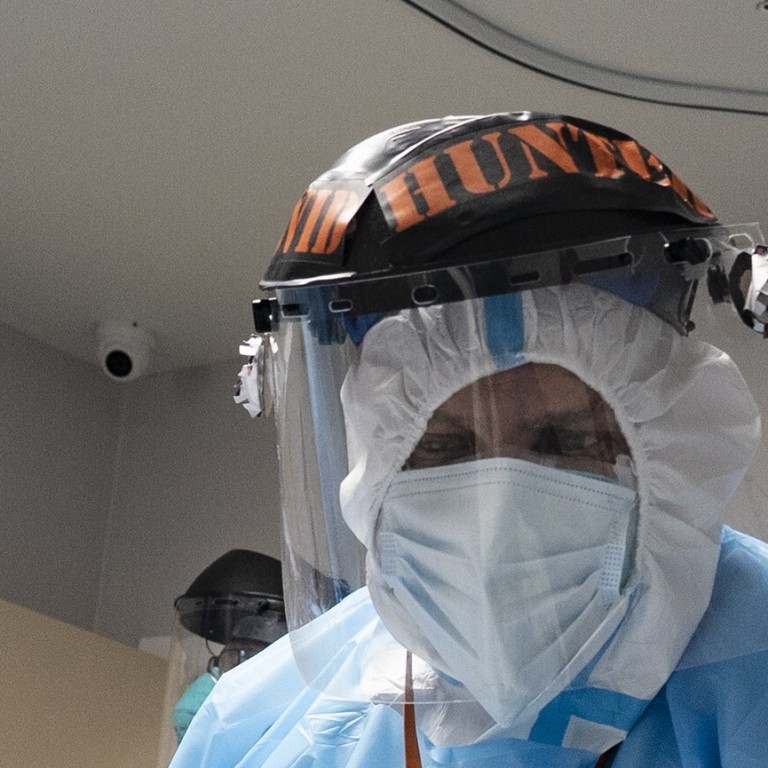 US coronavirus cases top 10 million
The milestone comes as country set new records over the weekend for daily number of cases and more than 1,000 deaths
US leads the world in Covid-19 fatalities, with around 238,000 deaths
This story is published in a content partnership with POLITICO. It was originally reported by Brianna Ehley on politico.com on November 9, 2020.
The US coronavirus case count surged above 10 million on Monday, as infections, hospitalisations and deaths spike across the country and officials predicted more infections as the weather drives activities indoors.
The milestone, based on a tracker maintained by Johns Hopkins University, comes as the US over the weekend set new records for daily number of cases and more than 1,000 deaths.
The 10 millionth case comes less than two weeks after the country logged its 9 millionth positive test.
The US leads the world in Covid-19 fatalities, with around 238,000 deaths. Hospitalisations are continuing to climb with more than more than 55,800 people admitted as of Sunday, roughly 22,000 more than a month ago.
Global cases are above 50 million, with India and Brazil following the US with 8.5 million and 5.6 million cases, respectively.
The 10 millionth US case was logged as President-elect Joe Biden on Monday announced a Covid-19 task force to help coordinate his administration's pandemic response and warned the pandemic is likely to worsen this winter.
He encouraged Americans to wear masks and continue social distancing, noting a vaccine will not be widely available for "many months yet to come".
Biden's transition website stated his new administration would "implement mask mandates nationwide by working with governors and mayors and by asking the American people to do what they do best: step up in a time of crisis".
It said Biden will call on governors to order mask usage, reinforced by "local authorities" with a similar mandate.