Coronavirus: Toronto enters lockdown as US eyes December vaccine jabs
Prime Minister Justin Trudeau has warned Canadians of 'a long winter ahead'
US plans first coronavirus vaccinations in weeks, Warp Speed chief says
Canada's biggest city entered lockdown on Monday in the latest bid to curb coronavirus infections, with case numbers surging across North America even as US officials said vaccinations could be available within weeks.
Encouraging results from several vaccine trials have raised hopes of a decisive shift in the battle against a disease that has claimed around 1.4 million lives worldwide in the last year.
But seesawing restrictions and lockdowns in countries that successfully contained earlier outbreaks – shattering lives and economies in the process – have highlighted the ongoing risk of contagion.
Toronto banned private indoor gatherings and capped the size of weddings and funerals for four weeks from midnight, with officials warning that hospitals risked being overwhelmed without quick action.
"I've been clear on this: the situation is extremely serious and further action is required," Ontario premier Doug Ford said ahead of the lockdown.
Officials had forecast more than 400,000 new infections a week across Canada by the end of the year without new restrictions – more than the total number of cases recorded nationwide since the start of the pandemic.
Prime Minister Justin Trudeau had earlier warned Canadians of "a long winter ahead" and the risk of overwhelming hospitals as infections spike.
The United States could begin its own vaccination programme as soon as next month, raising hopes of a looming end to the pandemic in the world's worst-hit nation.
Two leading vaccine candidates – one by Pfizer and German partner BioNTech and another by US firm Moderna – have been shown to be 95 per cent effective in trials, and Pfizer has already applied for emergency use approval from US health authorities.
"Our plan is to be able to ship vaccines to the immunisation sites within 24 hours of approval" by the US Food and Drug Administration, Moncef Slaoui, head of the US government's Operation Warp Speed virus vaccine effort, told CNN.
FDA vaccine advisers will meet December 10 to discuss approval.
Slaoui estimated that 20 million people across the US could be vaccinated in December, with 30 million per month after that.
But top infectious disease expert Anthony Fauci warned the country's outbreak could get worse before getting better if people failed to take precautions in the coming holiday season.
With more than 12 million cases and 255,000 deaths nationwide, many Americans were nonetheless heading to airports to travel for this week's Thanksgiving holiday.
A whopping 1,019,836 people went on US flights on Friday, data released by the Transportation Security Administration (TSA) showed.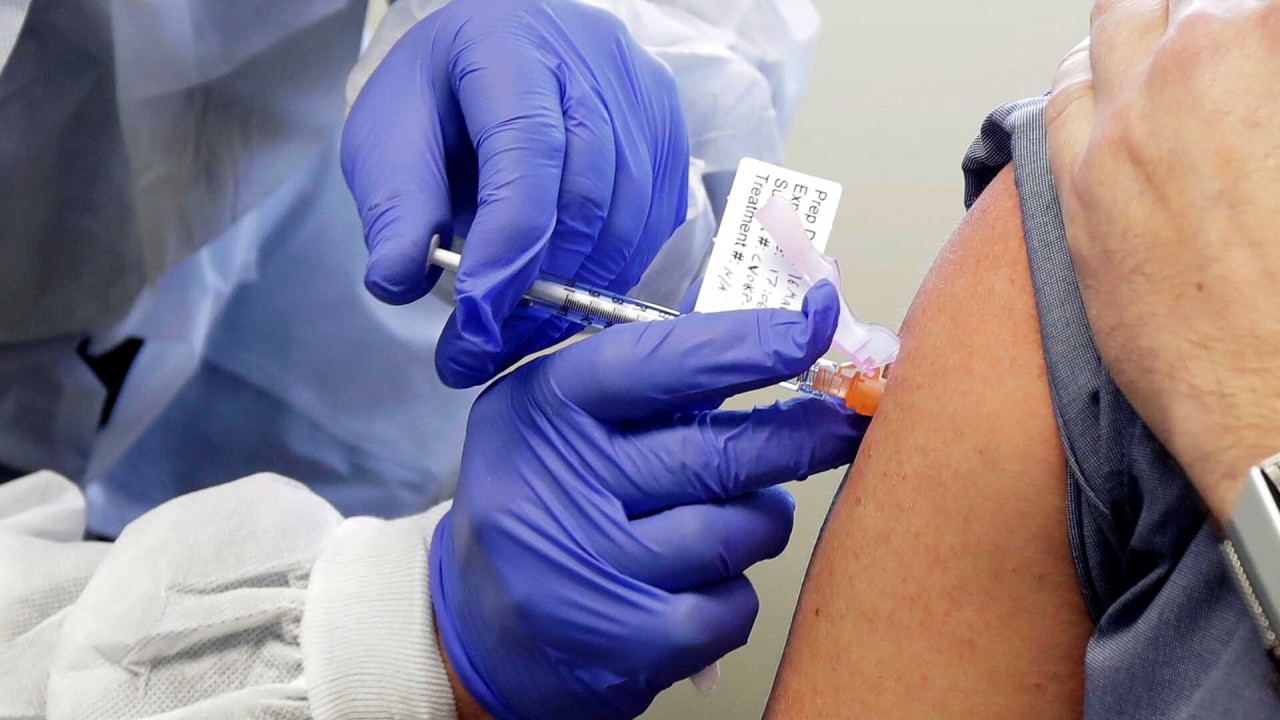 02:23
Moderna Covid-19 vaccine nearly 95 per cent effective in second promising trial for US drug makers
Moderna Covid-19 vaccine nearly 95 per cent effective in second promising trial for US drug makers
That's the second-highest number of single-day travellers since mid-March, when the outbreak of Covid-19 began to cause shutdowns throughout the US and devastated the air-travel industry.
The only day since then that's seen more people travel by plane than last Friday was October 18, when 1,031,505 passengers boarded US flights.
Friday's number of passengers was down from the 2,550,459 people who flew on US flights on the same day last year, highlighting the stark contrast that the pandemic has caused.
Still, the eye-opening total on Friday came days after the US Centres for Disease Control and Prevention advised that "the safest way to celebrate Thanksgiving is to celebrate at home with the people you live with".
"People who do not currently live in your housing unit, such as college students who are returning home from school for the holidays, should be considered part of different households," the CDC said in an advisory last week ahead of the holiday.
Additional reporting by Tribune News Service
This article appeared in the South China Morning Post print edition as: Toronto enters virus lockdown as US looks to vaccine rollouoronto in lockdown amid surge in cases