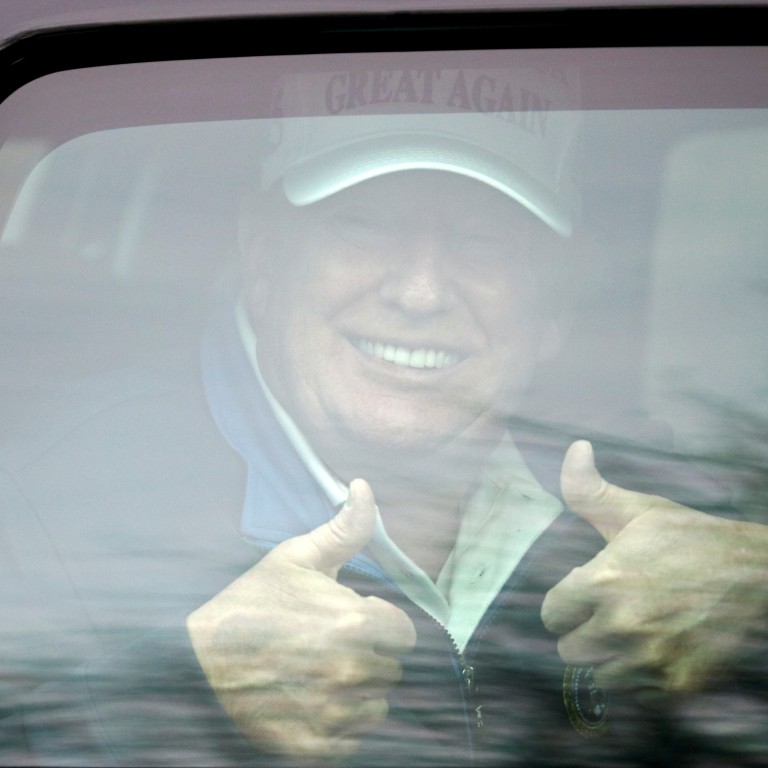 Donald Trump's last stand could be a Supreme Court 'Hail Mary'
Trump lawyers plot Pennsylvania last stand as Michigan certifies
US president finally agrees to Biden transition, but still not conceding
With battleground states certifying their election results at a quickening pace, US President Donald Trump's campaign legal team is increasingly focused on the notion that it can roll back certifications by taking a disastrous Pennsylvania ruling to the US Supreme Court.
The legal efforts to challenge the election results continued even as Trump came his closest yet to admitting defeat to President-elect Joe Biden.
That means Biden's team will now have federal funds and an official office to conduct his transition until he takes office on January 20. It also paves the way for Biden and Vice-President-elect Kamala Harris to receive regular national security briefings that Trump also gets.
Trump acknowledged it was time for the General Services Administration to "do what needs to be done".
In the same tweet he insisted that he was still refusing to concede, saying: "Our case STRONGLY continues, we will keep up the good fight, and I believe we will prevail!"
Trump, a Republican, has alleged widespread voter fraud in the November 3 election without providing evidence.
The sudden break in Trump's dogged attempt to deny Biden's win came after Michigan became the latest state to certify its results and more powerful Trump supporters came out demanding that the impasse end.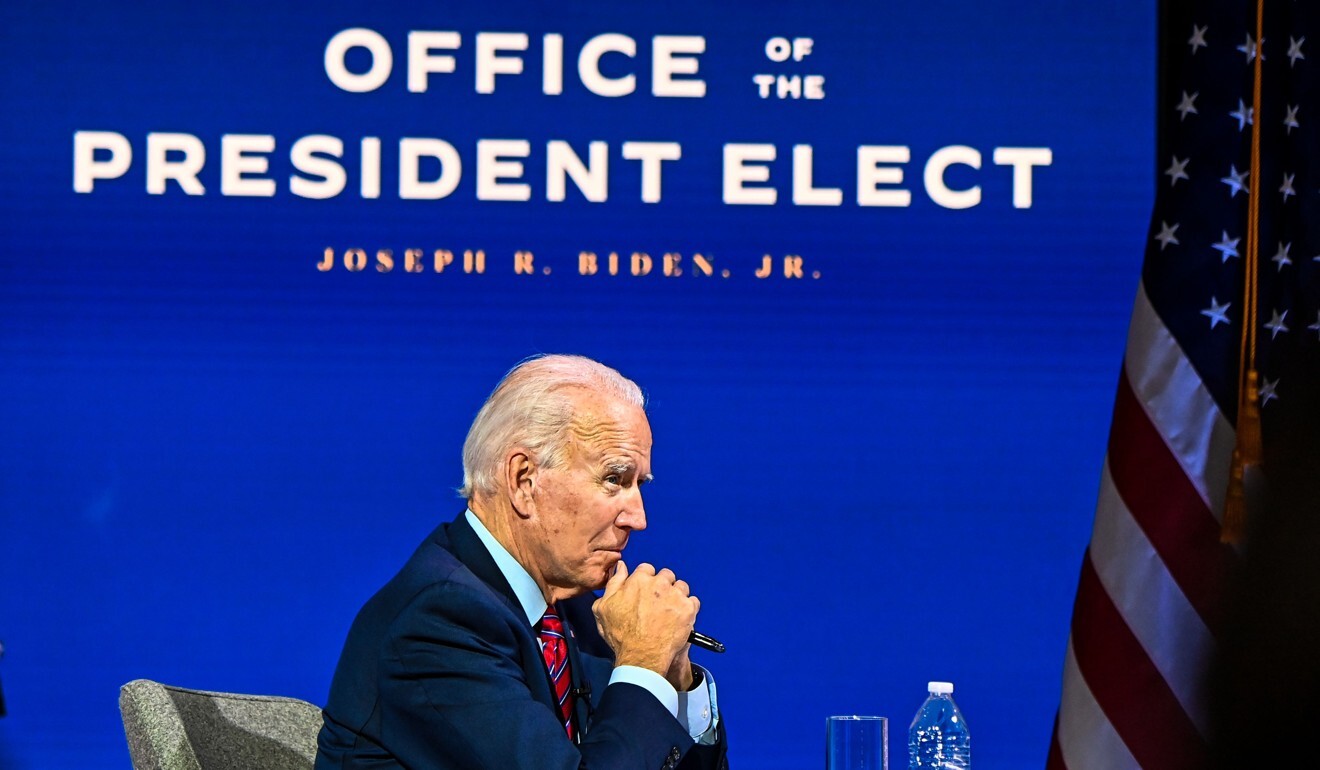 Michigan certified a victory for Biden
on Monday, following Georgia on Friday and with Pennsylvania set to do so soon as well. A federal judge on Saturday issued a scathing dismissal of a Trump campaign lawsuit seeking to block Pennsylvania's certification, leading the campaign on Monday to urgently seek relief from the Third Circuit US Court of Appeals in Philadelphia, from which cases can be appealed to the US Supreme Court and its 6-3 conservative majority.
Following Michigan's certification, the Trump campaign issued a statement saying it was "simply a procedural step". In its Pennsylvania appeal brief filed Monday, the campaign likewise suggested that the "real deadline" for the state's election results was December 8, the date by which states must choose electors to guarantee they will be accepted by Congress.
"It would be unconscionable to allow Pennsylvania to certify electors for Biden and then have it turn out that Trump won the race," the campaign said in a filing Monday evening.
But legal experts say courts that have already regarded the campaign's claims with scepticism, if not outright scorn, are to treat election certifications as inviolate. And the more results certified in favour of Biden, the less it is that the Supreme Court, which has discretion over which cases it hears, will step into a controversy that cannot change the outcome of the vote.
"To say 'there's no chance' is overestimating the likelihood of success," Justin Levitt, a law professor at Loyola Law School in Los Angeles, said of the campaign's Third Circuit gambits.
In its filings, the campaign seemed to understand that it stood little chance of blocking Pennsylvania's certification. It asked for an emergency order blocking "the effects" of a "likely certification". It also filed an expedited appeal of US District Judge Matthew Brann's Saturday ruling, specifically his denial of its request to file a second revised complaint in its lawsuit trying to invalidate mail-in ballots.
Pennsylvania's 67 counties were required by law to certify their results by Monday evening, though some have historically been tardy. Secretary of State Kathy Boockvar, a Democrat who is a defendant in the suit, could affirm statewide results swiftly after the counties certify their results.
Biden, who won Pennsylvania by more than 80,000 votes, would still win the presidency handily if Trump managed to flip the state. Trump would need to flip several more, but his campaign doesn't even have pending lawsuits in many of the states that have yet to certify.
And Pennsylvania delivered more bad news to the Trump campaign on Monday, with the state Supreme Court ruling that some 8,000 mail-in ballots that had been challenged as defective were allowed to stand. The campaign had argued the ballots should be tossed because they weren't properly filled out – voters signed them but did not further handwrite their names, addresses or dates on the outside of the return envelopes.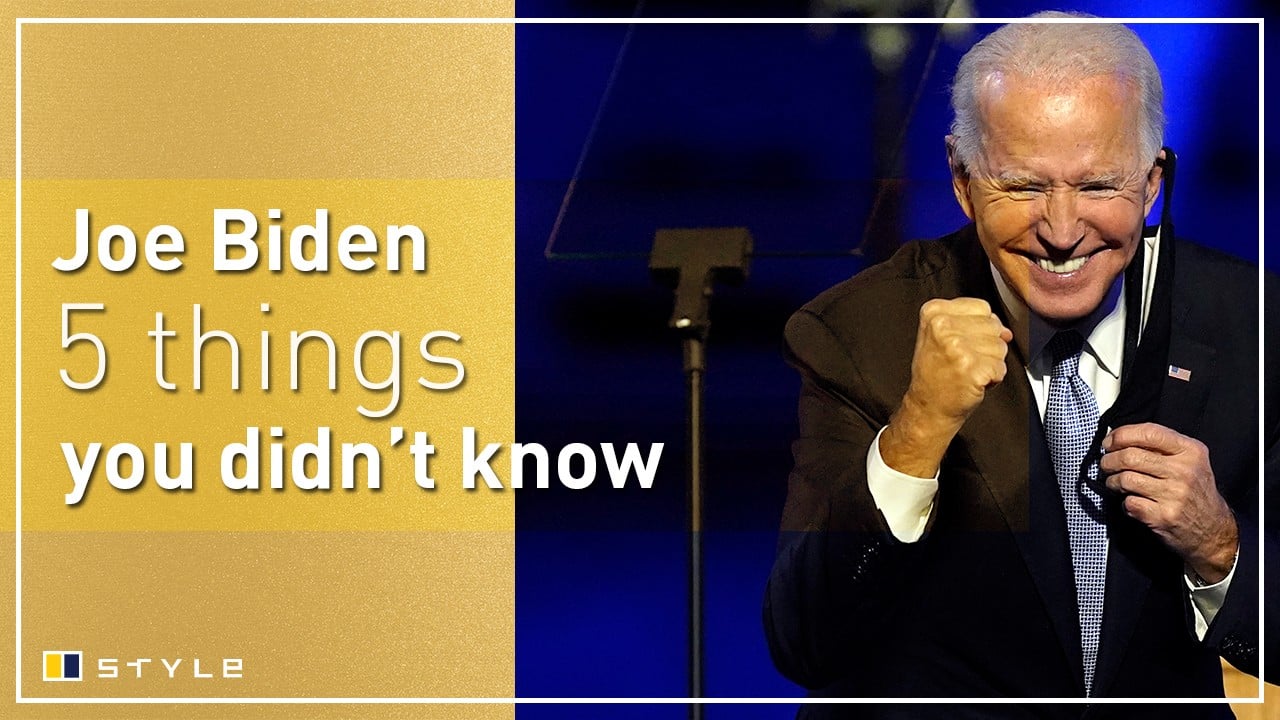 02:02
5 things you didn't know about Joe Biden
5 things you didn't know about Joe Biden
The president, meanwhile, has largely halted at least his public work duties, while heading out to a golf course he owns in Virginia half a dozen times since the election.
He has also not taken questions from reporters since the election – a previously unimaginable silence from a president who for most of his time in office sparred near daily with the press.
Biden, who plans to undo many of Trump's "America First" policies, meanwhile announced the top members of his foreign policy team. He named Jake Sullivan as his national security adviser and Linda Thomas-Greenfield as US ambassador to the United Nations. Both have high-level government experience. John Kerry, a former US senator, secretary of state and 2004 Democratic presidential nominee, will serve as Biden's special climate envoy.
The president-elect is likely to tap former Federal Reserve chair Janet Yellen to become the next Treasury secretary, according to two Biden allies.
Bloomberg, Agence France-Presse, Reuters
This article appeared in the South China Morning Post print edition as: trump eyes last stand in top court