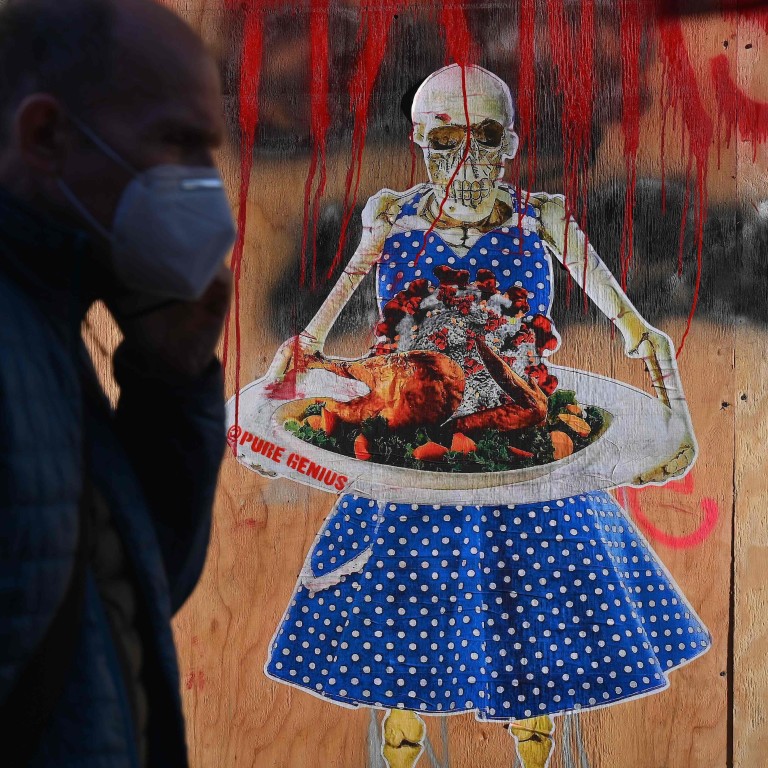 Global coronavirus cases surge past 60 million
The United States records 200,000 new cases and more than 2,400 deaths in its latest daily count
Rising cases have seen countries around the world impose new restrictions in recent weeks
Germany announced on Wednesday that it will push for Europe to ban ski holidays in a bid to curb coronavirus infections, while cases of Covid-19 reached a new peak of more than 60 million globally.
The prospect of Christmas behind closed doors rather than on the slopes stretched before Europeans as Americans faced their own gloom, recording the highest daily death toll from the virus in six months on the eve of a subdued Thanksgiving holiday.
It took just 17 days to go from 50 million cases to 60 million, compared with the 21 days it took to go from 40 million to 50 million. Around 580,000 cases have been reported each day over the past week and around half of all cases since the start of the pandemic were reported over the past 70 days.
In Europe, 1 million new cases were recorded over just five days, for a total of more than 16 million cases, including 365,000 deaths.
The global death toll has passed 1.4 million and the US has the highest tally with more than 262,000 deaths.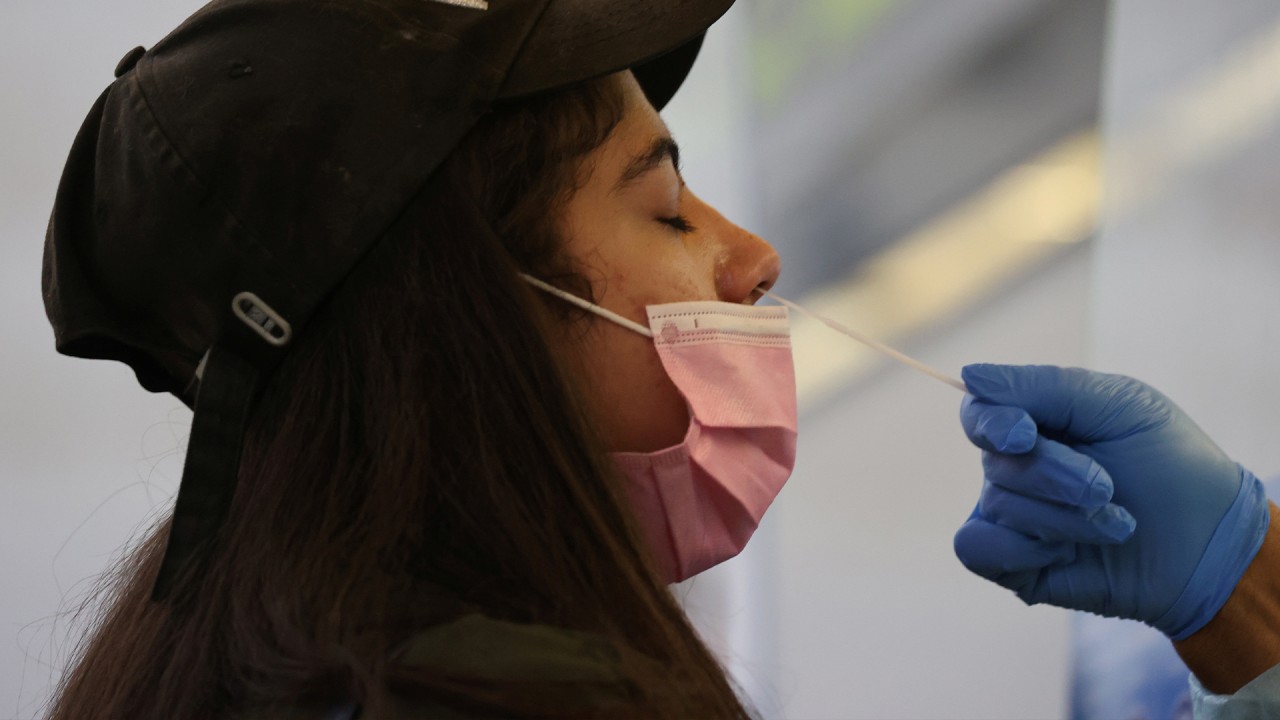 02:11
Americans get coronavirus tests ahead of Thanksgiving family visits as US cases spike
Americans get coronavirus tests ahead of Thanksgiving family visits as US cases spike
Covid-19 has been surging across the US for weeks, with daily numbers of new cases regularly topping 150,000. On Wednesday it spiked to nearly 200,000 cases, with a
daily death toll of more than 2,400
.
The global number of infections – roughly equivalent to the population of Italy – only reflects a fraction of the actual total, as many countries lack testing capacity.
Rising cases have seen countries around the world impose new restrictions in recent weeks, though some – such as France and the United Kingdom – have begun cautiously opening back up again.
Germany, however, announced Wednesday that it will extend its virus curbs until 2021 and plans to seek a deal with European partners to close ski slopes until January 10.
The statement from Chancellor Angela Merkel dovetailed with French plans announced one day earlier to shutter ski resorts through the year's end. Infected tourists at ski resorts helped spread the virus across Europe earlier this year.
"I will say this openly that it won't be easy, but we will try," Merkel said.
The move put Berlin and Paris on a collision course with resort operators and holiday hotspot Austria ahead of the crucial Christmas season.
In non-EU member Switzerland, however, skis resorts are open – although police have been spotted patrolling to ensure that skiers respect anti-Covid measures such as wearing masks and social distancing.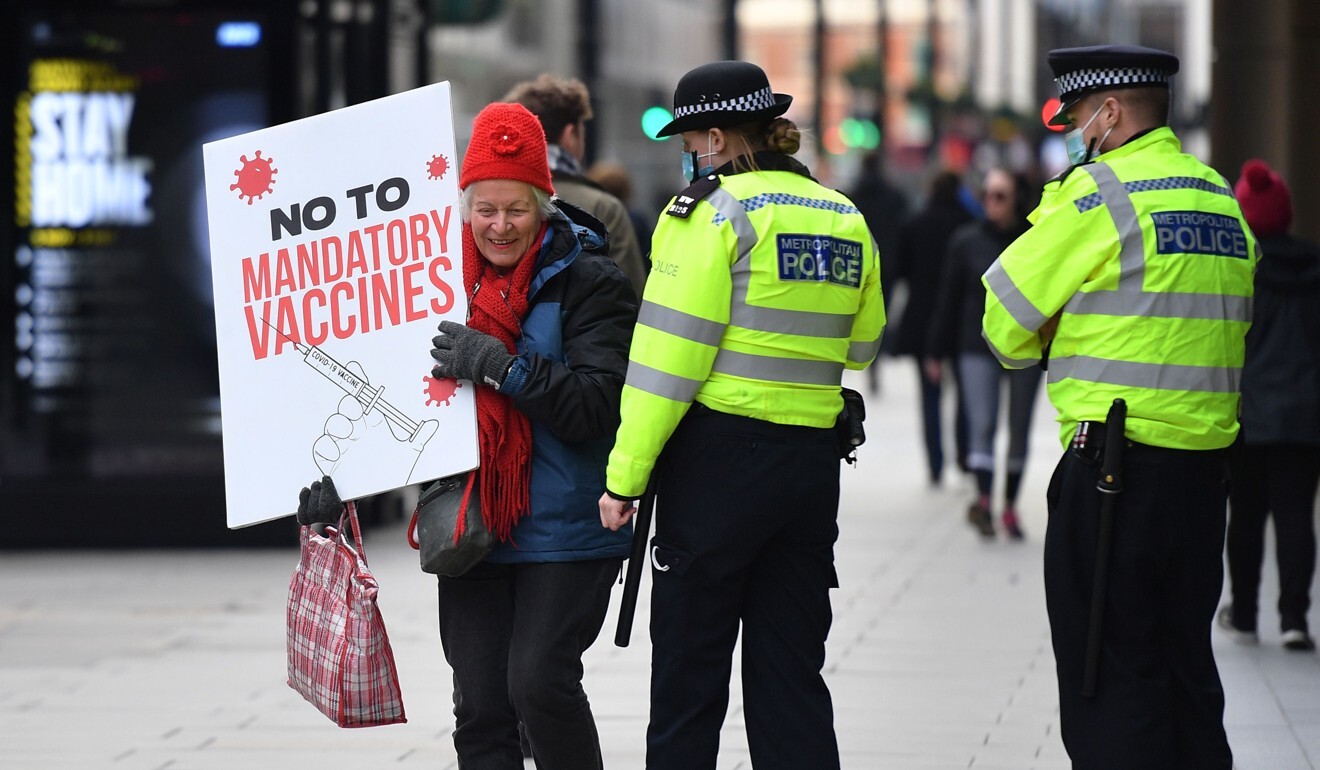 With the end of 2020 in sight, the virus continued to batter the global economy.
Britain is expected to see its greatest annual slump in more than three centuries, with the government forecasting the economy will shrink 11.3 per cent on coronavirus fallout.
Finance minister Rishi Sunak unveiled plans to slash the foreign aid budget to help mend the battered finances, prompting one minister to quit and defying impassioned calls to protect the world's poorest people.
And the pandemic began heaping new pressure on the animal kingdom.
The travelling Zavatelli Circus in Belgium was appealing to local donors to help feed its 50 animals, after being blocked in the country for almost a year by the epidemic.
While in Denmark a rushed cull of minks over concerns about a coronavirus mutation has left the country facing a new horror, as cadavers of the animals re-emerge from the earth, lifted by pressure from gases released by the decomposition.
Photos and videos of the macabre phenomenon have set social media abuzz, with one Twitter user dubbing 2020 "the year of the zombie mutant killer minks".
In the Asia-Pacific region, South Korea recorded more than 500 new coronavirus cases for the first time in about eight months.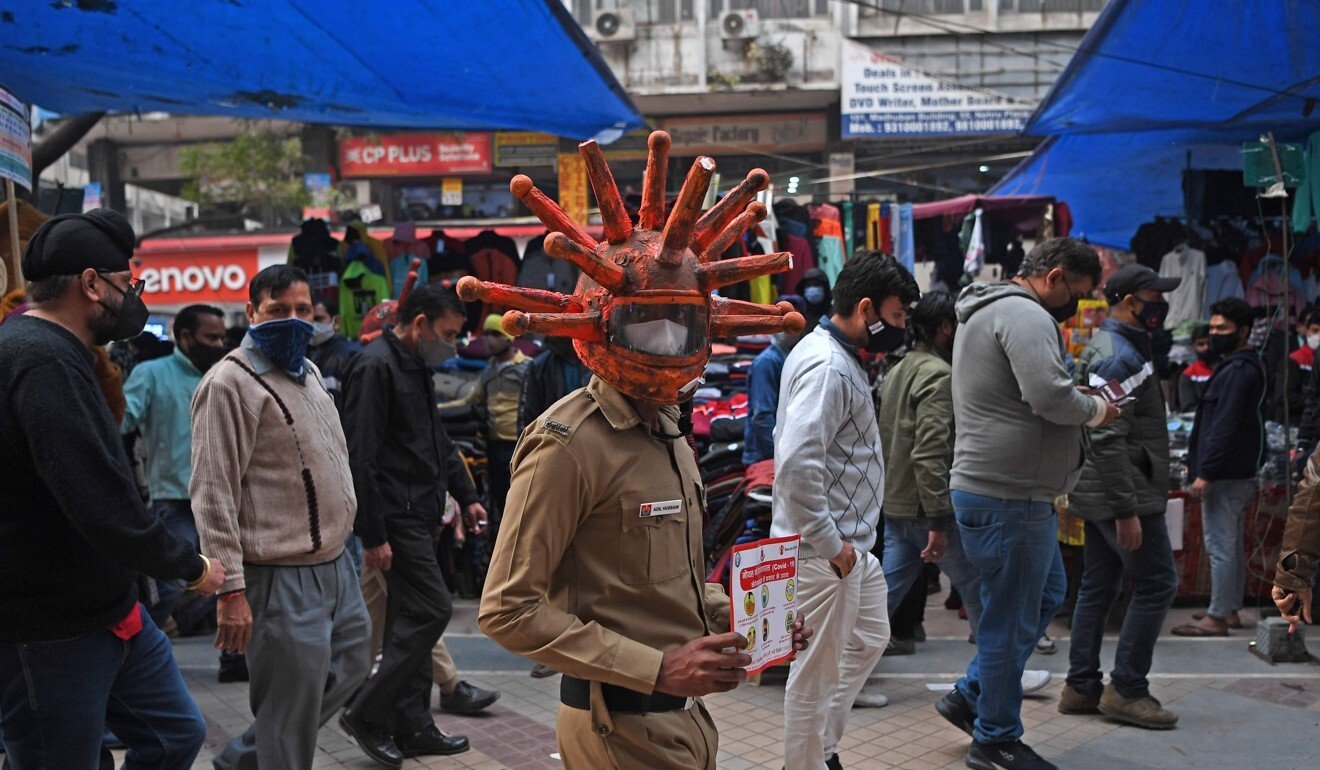 The Korea Disease Control and Prevention Agency said Thursday the 583 additional cases in the past 24 hours took the national tally to 32,318 including 515 deaths.
South Korea has been experiencing a spike in new infections since it relaxed stringent social distancing rules last month. To deal with the latest resurgence, the country on Tuesday reimposed tough distancing guidelines in Seoul and some other areas.
Government records show that 402 of the 583 newly reported cases were found in the Seoul metropolitan area, where half of the country's 51 million people reside. Most other parts of the country also registered new cases.
South Korea's caseload peaked in February and March with the world's largest number of cases after mainland China, most of them tied to a religious sect.
While India remains the second-worst affected country in the world with almost 9.2 million cases, it has continued to report a slowdown in new cases in recent weeks. It has reported an average of around 44,000 cases a day over the past week, well down from a peak of just under 97,900 cases in mid-September.
Additional reporting by Associated Press and Reuters