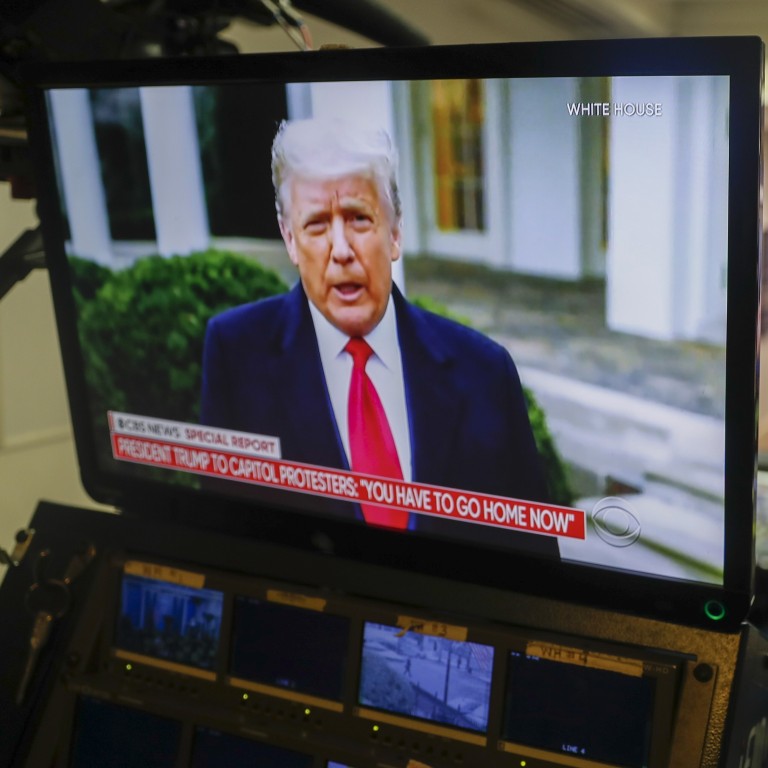 Twitter permanently disables Donald Trump's account, citing risk of violence
Twitter says the president's posts 'likely to inspire others to replicate' violence
The move follows a temporary ban following the storming of the US Capitol on Wednesday
Twitter permanently disabled the account of US President Donald Trump on Friday, saying the posts he sent during the day were "likely to inspire others to replicate the violent acts" that took place during the deadly storming of the US Capitol Building by his supporters on Wednesday.
The extraordinary closure of the US leader's favoured means of public communication came after an earlier 12-hour suspension this week, implemented after Trump used the platform to tell those who had attacked the legislature they were "very special" and that he loved them.
Following the reinstatement of his account, Trump tweeted twice on Friday, vowing that the "great American Patriots" who voted for him would not be "disrespected or treated unfairly in any way, shape or form!!!"
He also used the social media platform to announce that he would not be attending the inauguration of president-elect Joe Biden and vice-president-elect Kamala Harris on January 20, to which Biden responded: "One of the few things he and I have ever agreed on – it's a good thing him not showing up."
Twitter said in a statement that Trump's tweets should be read "in the context of broader events in the country and the ways in which the president's statements can be mobilised by different audiences, including to incite violence, as well as in the context of the pattern of behaviour from this account in recent weeks".
Plans of further armed protest, including more attacks on the US Capitol and state capitol buildings were proliferating on and off the platform, the statement said.
Twitter said Trump's tweets on Friday violated its "glorification of violence policy", and stressed that it had warned Trump that continued violations of its rules after the earlier suspension could result in the permanent closure of his account.
As of Friday evening, Trump's government account – @POTUS – remained online. Twitter told US broadcaster CBS that it would place limits on but not suspend the @POTUS account, which is used much less frequently and followed by far fewer users compared with Trump's personal account.
In a statement posted to the @POTUS account before being swiftly removed, Trump accused Twitter of carrying out the ban on his account in coordination with Democrats and the "Radical Left". He gave no evidence to support his claim.
"Twitter is not about FREE SPEECH," Trump said. "They are all about promoting a Radical Left platform where some of the most vicious people in the world are allowed to speak freely."
Trump added that he was considering "the possibilities of building out our own platform in the near future".
On Capitol Hill, reaction to the ban was met with outrage among Republicans and applause from Democrats, many of whom said that they believed the move was long overdue.
"Finally Trump is losing the platform he used to foment outright insurrection and violence," tweeted Representative Frank Pallone, Democrat of New Jersey. "Finally he will be barred from so openly fanning the flames of hate. I've long called on Twitter to take action, and tonight I'm relieved that it has."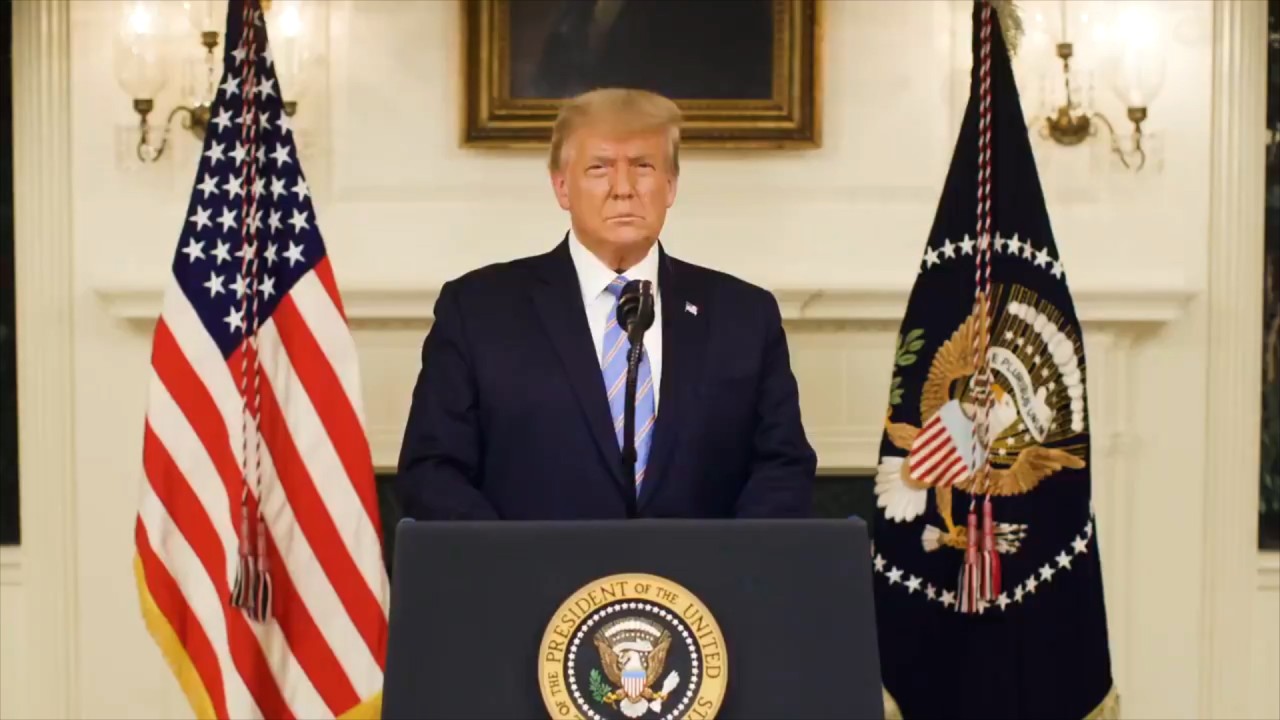 02:50
Trump acknowledges election defeat as he 'turns to ensuring a smooth transition of power'
Trump acknowledges election defeat as he 'turns to ensuring a smooth transition of power'
Twitter's decision to ban Trump came after Facebook suspended his account for the remaining two weeks of his term, with CEO Mark Zuckerberg saying the "risks of allowing the president to continue to use our service during this period are simply too great".
Facebook's ban also extends to Instagram, which it owns.
Critics of the president within both parties have blamed Wednesday's violent storming of the Capitol, which left five people dead, on Trump's invective rhetoric, particularly his persistent rejection of the results of the election and calls to supporters to "fight like hell".
Over recent weeks, without campaign rallies to directly address his base, Trump has used Twitter as the main channel to trumpet disproved claims of widespread voter fraud and vent his grievances towards not only Democrats but also Republicans he considers "weak" or insufficiently loyal.
Twitter said his Friday post announcing he would not attend Biden's inauguration had been interpreted by supporters as "further confirmation that the election was not legitimate", and could also serve to encourage those considering violence at the ceremony, given his absence.
His post vowing that the "great American patriots" who support him would not be disrespected and would continue to have a "GIANT VOICE long into the future" also suggested he planned to continue supporting those who believed he won the election, the platform argued.
The ban comes as far-right supporters of Trump abandon Twitter in favour of Parler, a conservative-friendly social media platform that brands itself as a "free speech social network".
Citing a trend of postings on Parler that seek to "incite ongoing violence in the US", Google announced on Friday that it was suspending the Parler app from the Google Play store until it addressed inadequacies in its moderation of "egregious content."