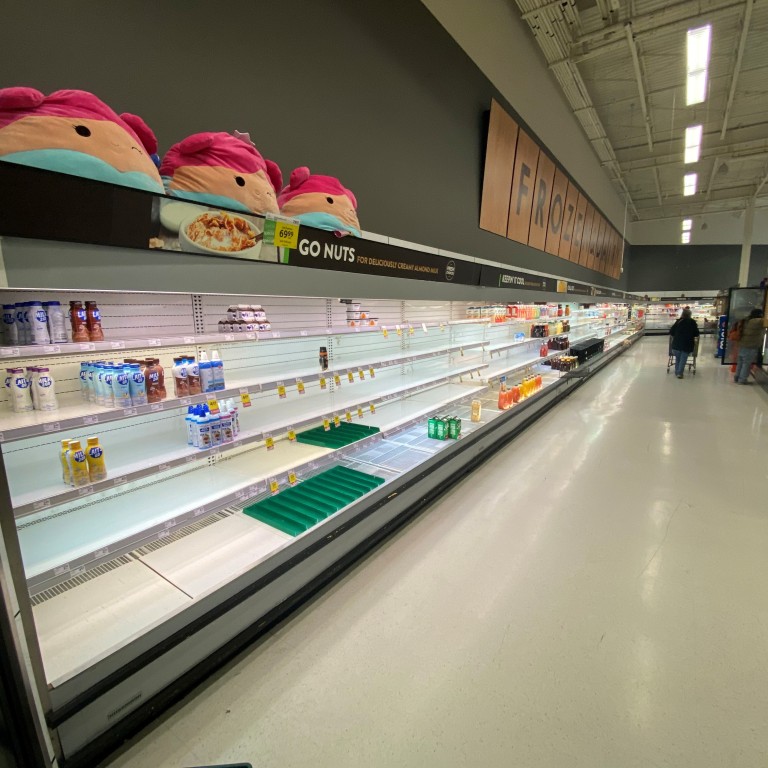 Panic buying in Canada's flood-hit British Columbia empties grocery store shelves
Empty shelves reminiscent of early days of Covid-19 pandemic
Military joins rescue efforts, many towns have limited access
Shoppers in Canada's flood-hit province of British Columbia have emptied grocery shelves following catastrophic flooding, although the shortages are as much down to panic buying as disrupted supply chains, industry associations said.
Even as floodwaters start to recede, some parts of the province were expected to face to temporary shortages of dairy supplies, with retailers and officials calling for calm.
A police car escorted a convoy of four Save-On-Foods delivery vans through a roadblock on Highway 7, which was hit by mudslides during the storm, to reach the stranded town of Hope on Thursday afternoon, according to a Reuters witness.
Canada's westernmost province declared a state of emergency on Wednesday after a phenomenon known as an "atmospheric river" brought a month's worth of rain in two days. The rainfall washed out roads and railways, cutting off Vancouver and the lower mainland region from the rest of the country, and blocking access to some towns entirely.
Pictures on social media showed empty shelves and refrigerators in grocery stores, reminiscent of the early days of the Covid-19 pandemic, as shoppers scrambled to stock up. Photos of one store's produce section showed nothing left but lemons, limes and cranberries.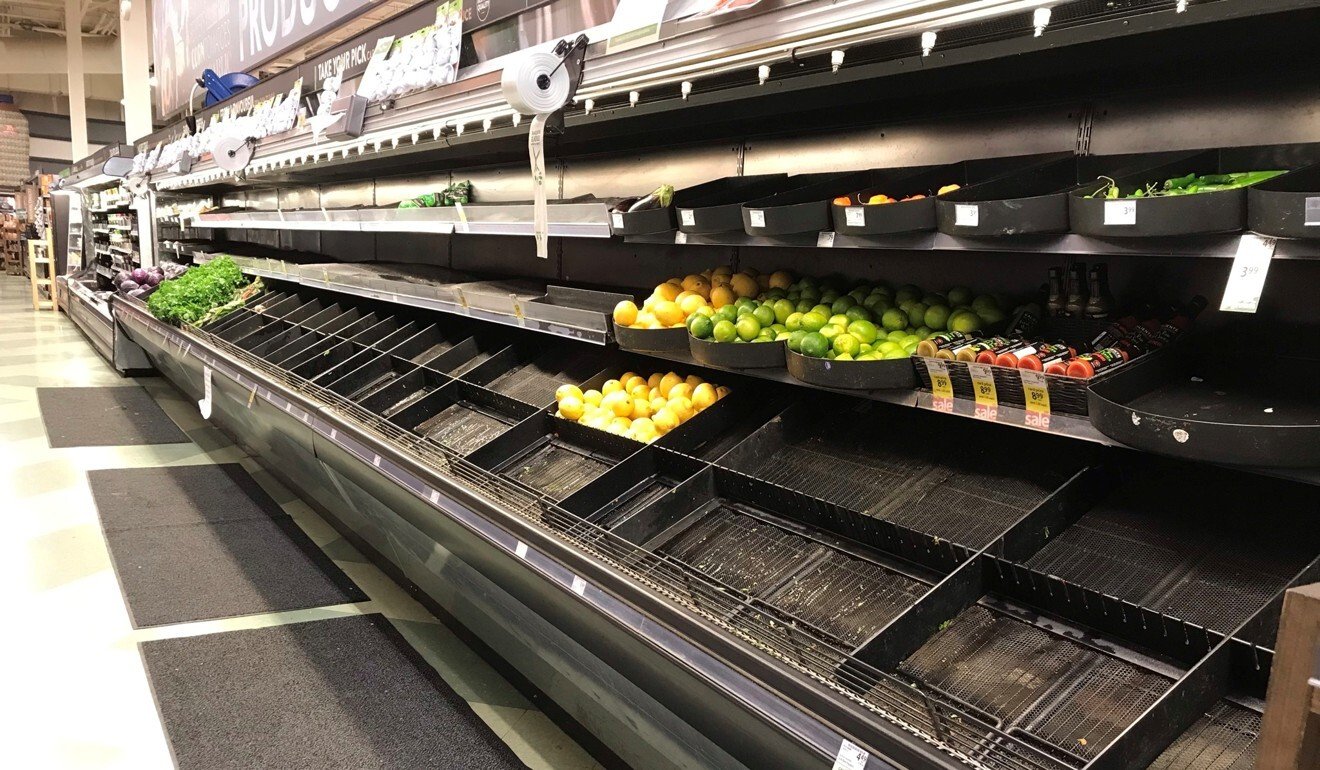 Save-On-Foods, western Canada's largest grocery retailer, and part of the Jim Pattison Group, appealed to customers to avoid hoarding.
"We understand that this is a very stressful and challenging time for many of our communities," the company said on Twitter. "Please – buy only what your family needs at this time."
Some three-quarters of BC's milk production was stranded for several days, amounting to a few million litres that farmers had to dump, said Holger Schwichtenberg, chair of the BC Dairy Association.
Collections were resuming, but the region will see a temporary milk shortage before it can access supplies from other regions or provinces, he added.
Meanwhile, Canada's military joined rescue efforts for flood devastated communities, with thousands evacuated from their homes and a number of motorists missing after powerful mudslides.
The Canadian Armed Forces deployed a Hercules transport aircraft, several search helicopters and hundreds of troops to the region, while putting thousands more on standby.
03:04
Vancouver cut off from rest of Canada as deadly storm leads to floods
Vancouver cut off from rest of Canada as deadly storm leads to floods
Defence Minister Anita Anand said three Air Force helicopters "rescued more than 300 stranded motorists and nearly 30 family pets" during the day.
More than 1,000 travellers were stranded by mudslides, rocks and debris between Sunday and Monday in the town of Hope, about 150km (90 miles) east of Vancouver.
In the early morning, an emergency passenger train carrying about 200 people from the town arrived in Vancouver, Via Rail said.
Many motorists also got through on Highway 7 connecting to Canada's third-largest city after it was temporarily reopened by emergency crews clearing rocks and debris overnight, the British Columbia transportation agency said.
A search, meanwhile, continues for more possible victims swept away in a mudslide near Lillooet, 250km northeast of Vancouver, after a woman's body was recovered this week.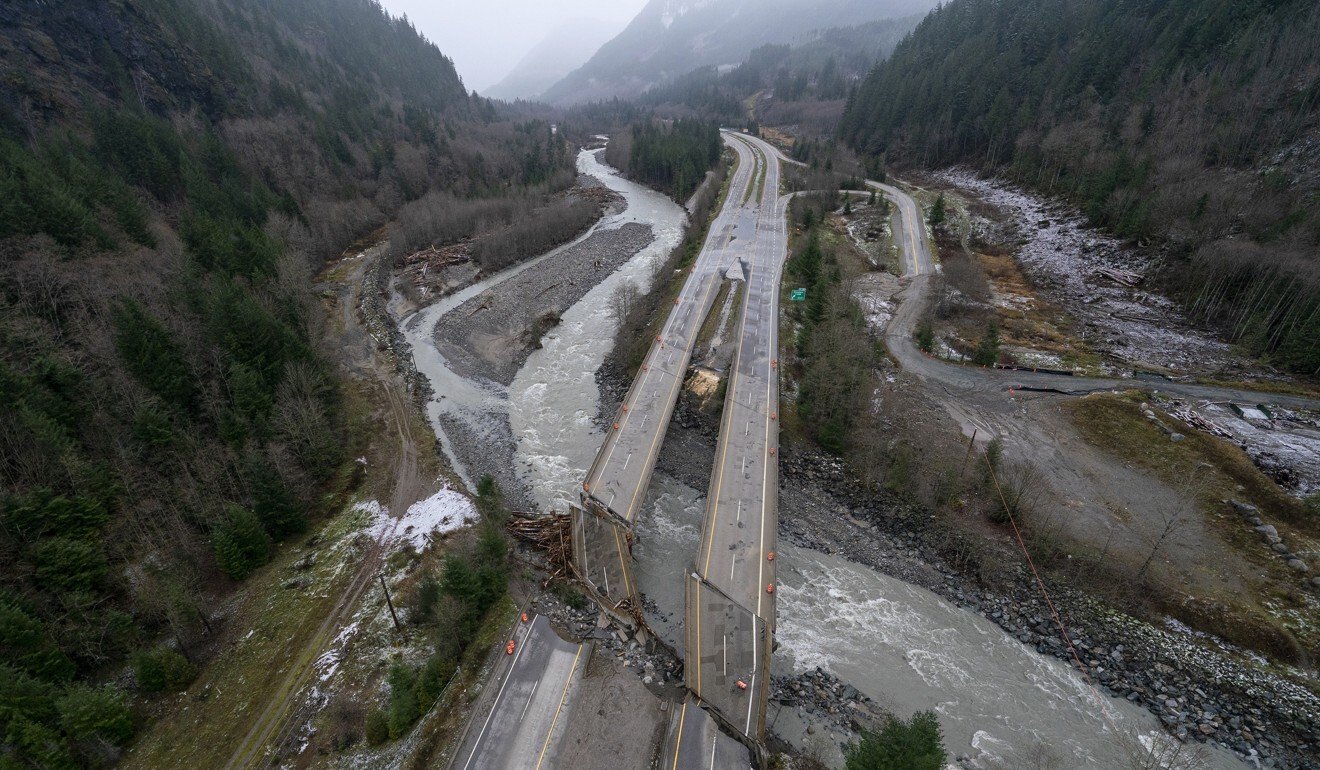 Federal police say at least four people were missing in that mudslide – one of several that has effectively cut off Vancouver and its seaport, which handles some 3.5 million containers each year.
British Columbia Agriculture Minister Lana Popham said thousands of farm animals have died and many more were in "difficult situations," trapped and facing shortages of food and drinking water.
Most of the area is farmland created by draining Sumas Lake in the 1920s.
The mayor of Abbotsford estimated damage to his city alone could be up to C$1 billion (US$793 million).
A massive wildfire in British Columbia's interior during a heatwave this past summer may have left hills devoid of vegetation, contributing to the flooding and mudslides.
Additional reporting by Agence France-Presse
This article appeared in the South China Morning Post print edition as: UPDATE 1-Panicked sBritish ColumbiaStores in deluge hit by panic buying