Ukraine
Get more with myNEWS
A personalised news feed of stories that matter to you
Learn more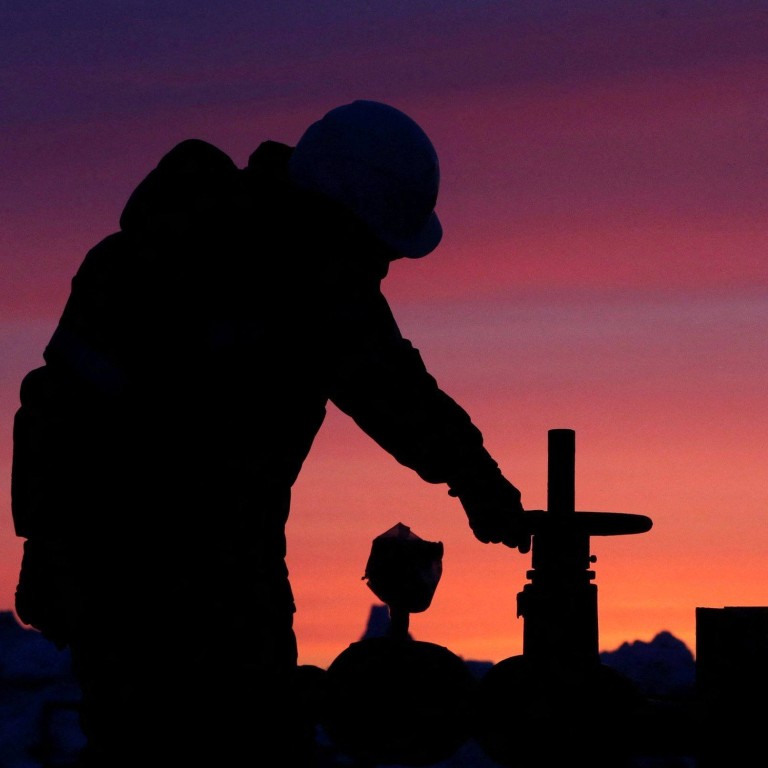 US bans Russian oil and natural gas, Britain to halt imports by end of year
'Americans have rallied to support the Ukrainian people and made it clear we will not be part of subsidising Putin's war,' says US President Joe Biden
Move comes as fuel prices are soaring, and Biden warns American consumers of the need for sacrifice
US President Joe Biden announced a US embargo on Russian oil and natural gas on Tuesday, a move that adds more muscle to Western sanctions but also more pressure on the global economy.
Britain said it would eliminate Russian imports by year's end, but European allies heavily dependent on Russian gas have so far remained on the sidelines over oil.
The moves are the latest in an unprecedented series of sanctions and export controls imposed by Western allies on banks, oligarchs and strategic industries after Russian President Vladimir Putin's order to invade Ukraine.
"Americans have rallied to support the Ukrainian people and made it clear we will not be part of subsidising Putin's war," Biden said, adding that the move was made in consultation with European allies.
"We remain united and our purpose to keep pressure mounting on Putin and his war machine."
British Prime Minister Boris Johnson said his country would phase out Russian oil and related products by the end of 2022 so industry had time to adjust.
German Chancellor Olaf Scholz said Europe was not joining since weaning itself from Russian energy "cannot be done overnight", but Brussels said on Tuesday that it was aiming to reduce by two-thirds its Russian gas imports this year.
The embargo reflects a hardening of the US position. Initially, Biden sought to walk a tightrope by adopting punitive measures against Russia while, to the greatest extent possible, insulating American consumers and the wider global economy.
As public outrage over the Ukrainian carnage mounted, however, US and European leaders found themselves under growing pressure to do more to punish Putin. Energy exports have been the one area where cash continued to flow to Moscow despite otherwise harsh restrictions on its financial sector.
Biden justified the tough sanctions policy and the bite he expects it to inflict on Moscow. "We are enforcing the most significant package of economic sanctions in history," he said, adding that a rouble is now worth one American penny. "It has caused the Russian economy to quite frankly crater."
In order to contain rising prices and ease the fuel supply crunch, US officials said the administration was considering easing restrictions on Venezuelan oil imports, a problematic move politically given deep distrust between the two countries, and trying to convince Saudi Arabia to increase production.
Washington also released oil from its strategic reserve and warned companies against taking advantage. "Russia's aggression is costing us all," Biden said. "And it's no time for profiteering or price gouging."
Throughout the crisis, Biden has been careful not to get too far ahead of Europe in order to present a unified front and make more effective the pressure on Putin. Although Washington is taking this step largely alone, Biden underscored that European allies were on board.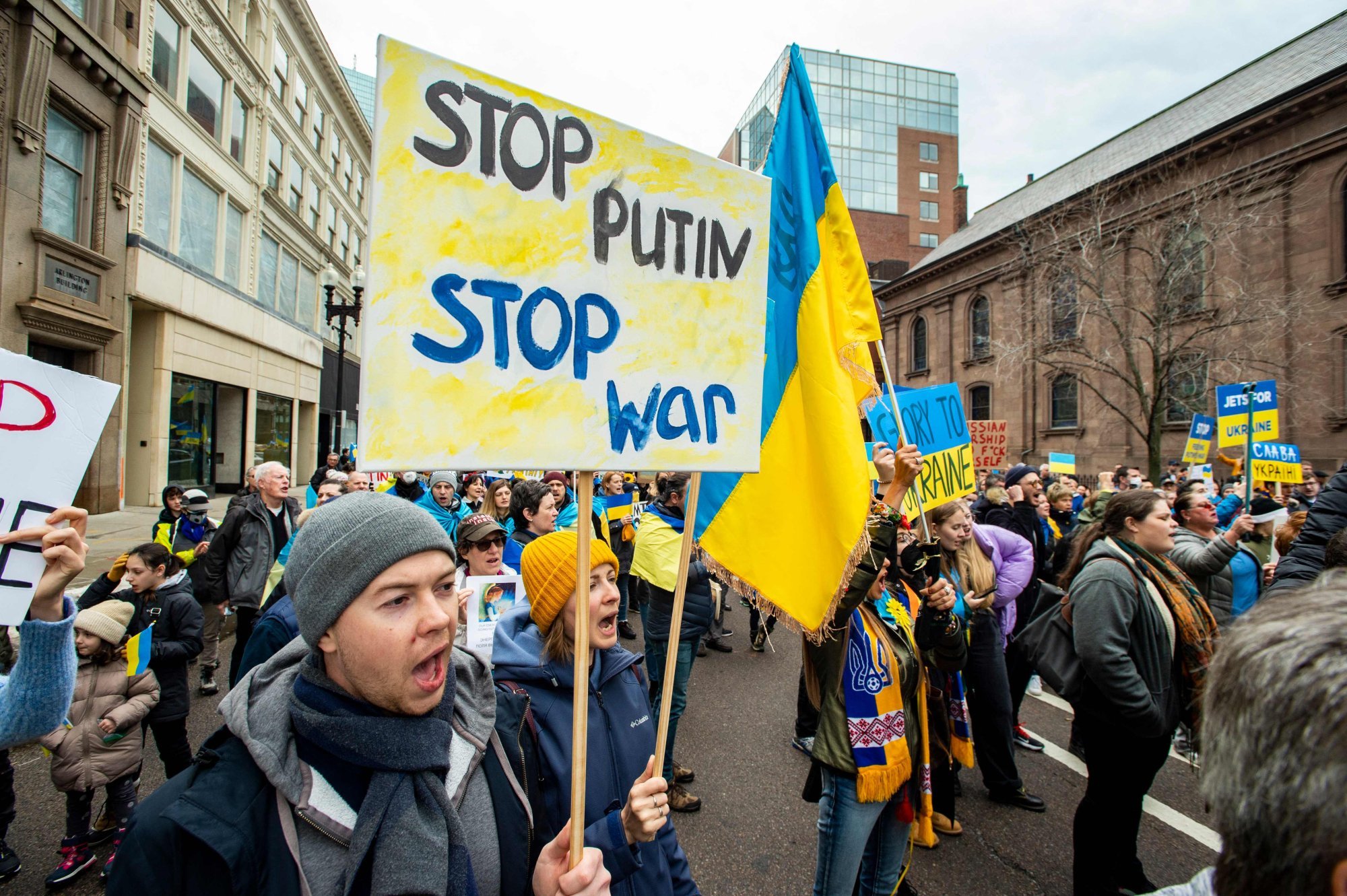 "We're moving forward with this ban understanding that many of our European allies and partners may not be in a position to join us," he said. "The United States produces far more oil domestically than all of Europe. So we can take this step when others cannot."
But he said the US was working closely with Europe to develop a long-term strategy to reduce dependence on Russian energy, adding that the crisis could spur the Western transition to renewable energy.
In 2021, the US imported 672,000 barrels a day from Russia in 2021, according to the US Energy Information Administration, roughly 8 per cent of its oil and refined energy product total. Beyond its substantial domestic production, most energy imports come from Canada, Mexico and Saudi Arabia. Europe imports about 4 million barrels of Russian oil a day.
Separately on Tuesday, US Commerce Secretary Gina Raimondo said in an interview with The New York Times that Chinese companies trying to bypass sanctions on Russian trade would be denied advanced US technology.
If Washington finds that a company like Shanghai-based Semiconductor Manufacturing International Corporation was selling chips to Russia, "we could essentially shut SMIC down because we prevent them from using our equipment and our software," she told The Times.
China, which has long criticised the use of unilateral sanctions, sought earlier on Tuesday to drive a wedge between Washington and Brussels.
In calls with Scholz and French President Emmanuel Macron, Chinese leader Xi Jinping cautioned that sanctions against Russia threatened to "drag down the world economy, which is already under the heavy burden of the pandemic".
Xi said he supported a diplomatic resolution to the war, according to a Chinese readout of the call, adding that he was willing to coordinate with the European Union and international community.
China is seen as one of the few players that has credibility with both Russia and Ukraine and could be in a position to negotiate between the two.
As the Biden administration considered the embargo in recent days, it faced growing pressure from Congress. Bipartisan bills were introduced in both houses to block Russian oil imports. On Tuesday, Biden called for lawmakers to pass a US$12 billion bill covering emergency assistance to Ukraine.
The president also spent a significant portion of his comments warning Americans that the oil embargo would require sacrifice. US gas prices have risen by more than 40 per cent over the past year and are at their highest level since 2008.
Shortly before Biden spoke, Moscow threatened to close a key gas pipeline to Germany and said the West would face prices of up to US$300 per barrel – up from around US$130 currently – if it went ahead with the embargo. Oil prices jumped 5 per cent on Biden's announcement.
"It is absolutely clear that a rejection of Russian oil would lead to catastrophic consequences for the global market," Russian Deputy Prime Minister Alexander Novak said on state television on Monday. "The surge in prices would be unpredictable."
Novak also criticised Germany's decision in February to halt certification of the Nord Stream 2 gas pipeline, saying: "We have every right to take a matching decision and impose an embargo on gas pumping through the Nord Stream 1 gas pipeline."
The European Union receives around 40 per cent of its natural gas from Russian pipelines, several of which run through Ukraine, with Russia the third-largest oil producer globally, behind the US and Saudi Arabia.
Russia is also the world's largest exporter of crude oil to global markets and a major producer and exporter of natural gas, spurring warnings from analysts that the move would have huge implications for energy markets and the global economy.
"Russia may continue to grind out its advance at a horrible price. But this much is already clear," Biden said. "Ukraine will never be a victory for Putin. Putin may be able to take a city but he'll never be able to hold the country."
Additional reporting by Finbarr Bermingham and Chad Bray