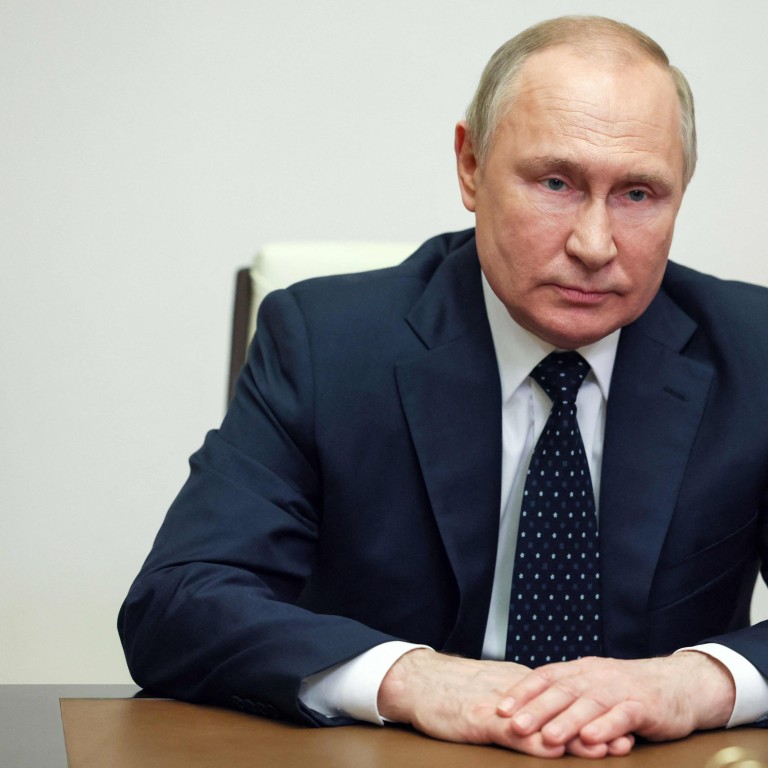 Russia's Sergey Lavrov denies Vladimir Putin is ill
Conjecture over the Russian leader's health has emanated from a number of sources
Lavrov said that Putin, who will turn 70 in October, appeared in public 'every day'
Russian Foreign Minister Sergey Lavrov denied speculation that President Vladimir Putin was ill, saying there were no signs pointing to any ailment.
Putin's health and private life are taboo subjects in Russia, and are almost never discussed in public.
Answering a question from France's broadcaster TF1, Russia's top diplomat said: "I don't think that sane people can see in this person signs of some kind of illness or ailment".
Lavrov said that Putin, who will turn 70 in October, appeared in public "every day".
"You can watch him on screens, read and listen to his speeches," Lavrov said in comments released by the Russian foreign ministry.
"I leave it to the conscience of those who spread such rumours."
Putin, who has been in power in Russia for more than two decades, sent troops to Ukraine on February 24, sending shock waves around the world.
Moscow's offensive has killed thousands of people, sparked the biggest refugee crisis in Europe since World War II and led to unprecedented Western sanctions against Moscow.
The conjecture over Putin's health has emanated from a number of sources.
This month, the former head of British intelligence predicted Putin will be out of power by next year and in a medical facility for long-term illness.
Sir Richard Dearlove, the head of the UK's Secret Intelligence Service, also known as MI6, from 1999 to 2004, made the predictions about Putin during an episode of the podcast One Decision, which he co-hosts.
"I'm really going to stick my neck out. I think he'll be gone by 2023. But probably into the sanatorium, from which he will not emerge as the leader of Russia," he said, adding that the sanatorium would be a way to move Putin out of power without a coup.
Bellingcat's Christo Grozev, an expert on Russian security, said that top Kremlin security officials believe the war in Ukraine is "lost" and that Putin is losing his grip on power.
Ukraine's military intelligence chief, Major General Kyrylo Budanov, in a mid-May interview with Sky News claimed without evidence that Putin has cancer and said that a coup to supplant the Russian leader was in motion.
Ex-British spy Christopher Steele also recently told Sky News that Putin is "increasingly ill" and his leadership is in jeopardy. Steele – who's known for compiling the discredited dossier filled with salacious, unverified claims about Donald Trump's Russia ties, cited unnamed "sources in Russia and elsewhere".
Lawmakers in Washington like Senator Marco Rubio of Florida, the top Republican on the Senate Intelligence Committee, have also chimed in. "I wish I could share more, but for now I can say it's pretty obvious to many that something is off with Putin," Rubio said in a tweet in late February.
Additional reporting by Business Insider